From The Attico's casual wears to Versace's newest bag, this week has provided fashionable and timely drops. Keep coming back for more to see all the hottest drops and collaborations that you won't want to miss.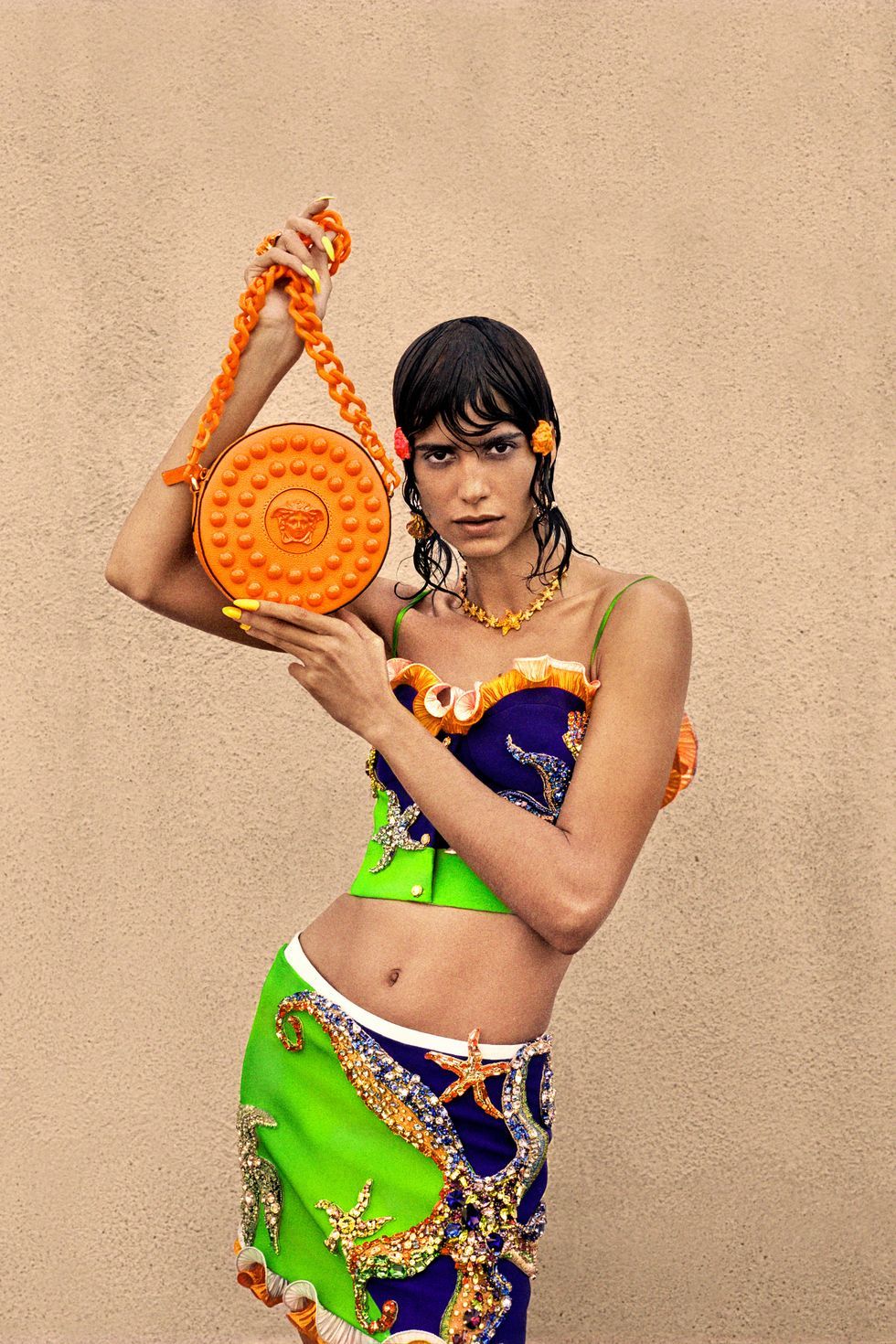 Versace Debuts La Medusa

Who: Versace

What: La Medusa Spring handbags

Where: On Versace.com and in select Versace boutiques

Why: Feeling your Greek fantasy? Versace's Spring bag debuted last week, with virtually every celebrity on your Instagram sporting the colorful, cheeky designs with the unforgettable Medusa head. The bold fluorescent colors of Versace's Spring Summer collection come to life in supple Italian leather. The bag comes in several sizes and shapes, so pick your poison!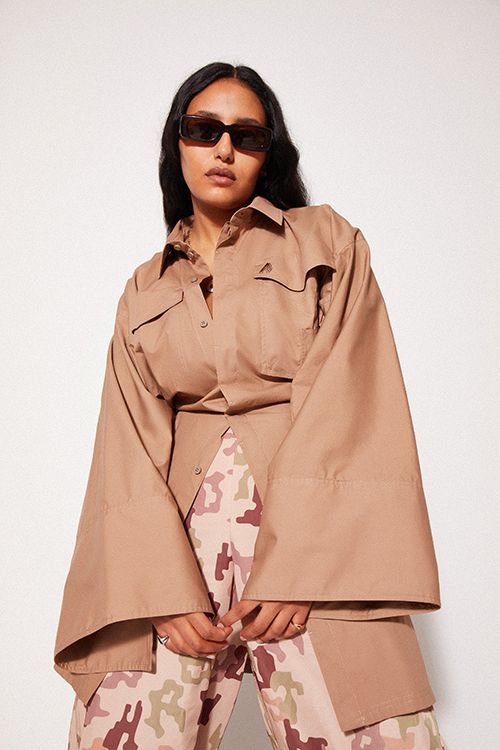 The Attico Launches Life At Large

Who: The Attico

What: Life At Large collection

Where: On Theattico.com

Why: The Attico sent out a casting call a few months ago, asking for anyone of any age, size, gender, sexuality, and race to come pose for their newest collection. Over three thousand people replied, and the resulting images capture the community that The Attico has organically created. The clothes are more sporty in nature, ready for relaxed and long time wear without losing the edge The Attico is known for. The overarching message? FREE THYSELF!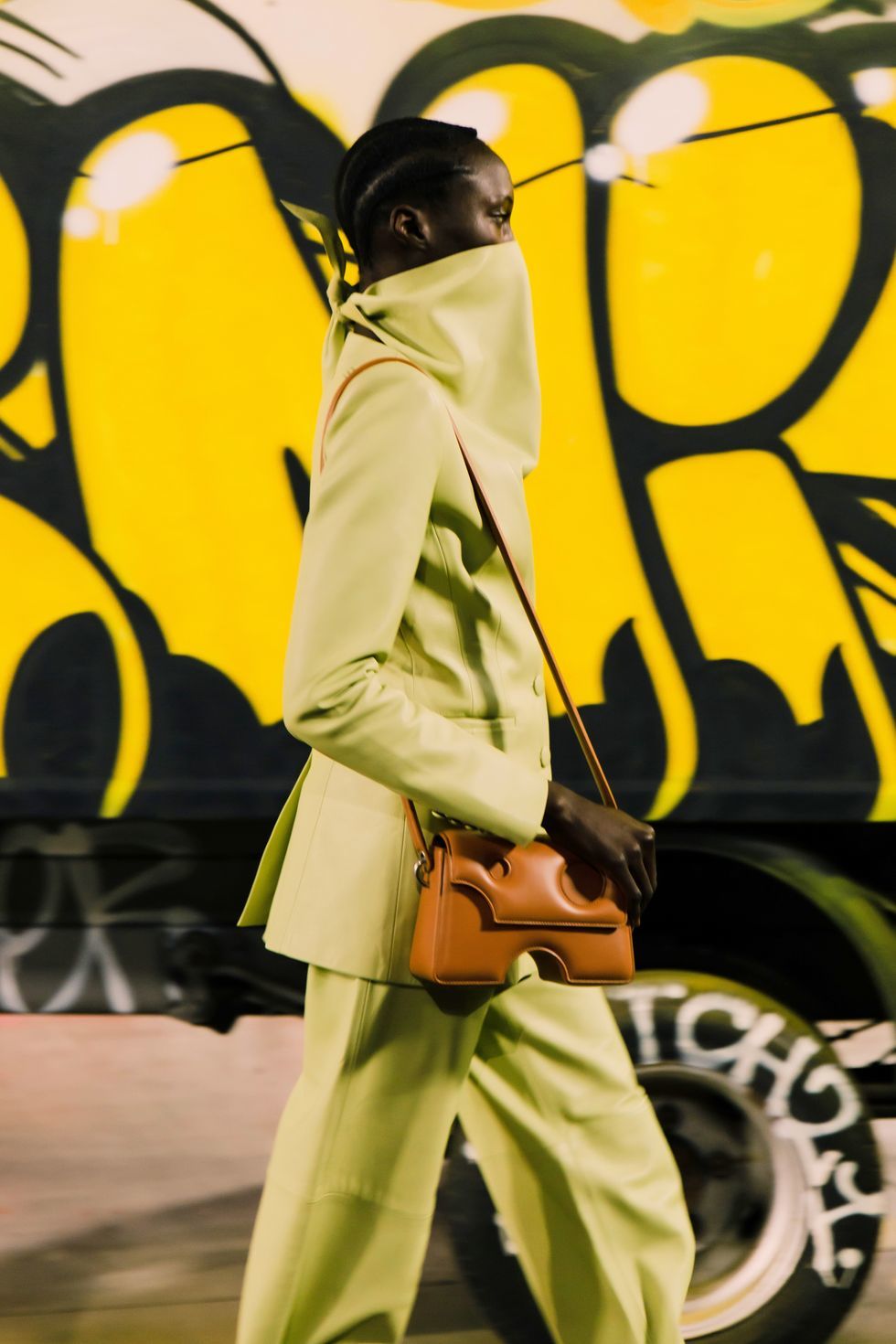 Off-White™ Debuts Burrow Bag

Who: Off-White™

What: Burrow Bag

Where: At Farfetch.com, www.off---white.com, Off-White™ brick-and-mortar stores, and Off-White™ retail partners

Why: Half art piece, half shoulder bag, the Burrow Bag debuted during Virgil Abloh's Spring Summer 2021 digital show "Imaginary TV" and is a continuation of Virgil's vision of "Meteor Shower." The bag has the now-signature cutouts, resembling craters of the moon (or a chunk of Swiss, take your pick.) The bag is at once sophisticated, camp, and luxurious, with Italian leather and gold finishes that make a statement. The tote version is to follow, but for now you can scoop up the shoulder bag in black, white, tan, red, or yellow.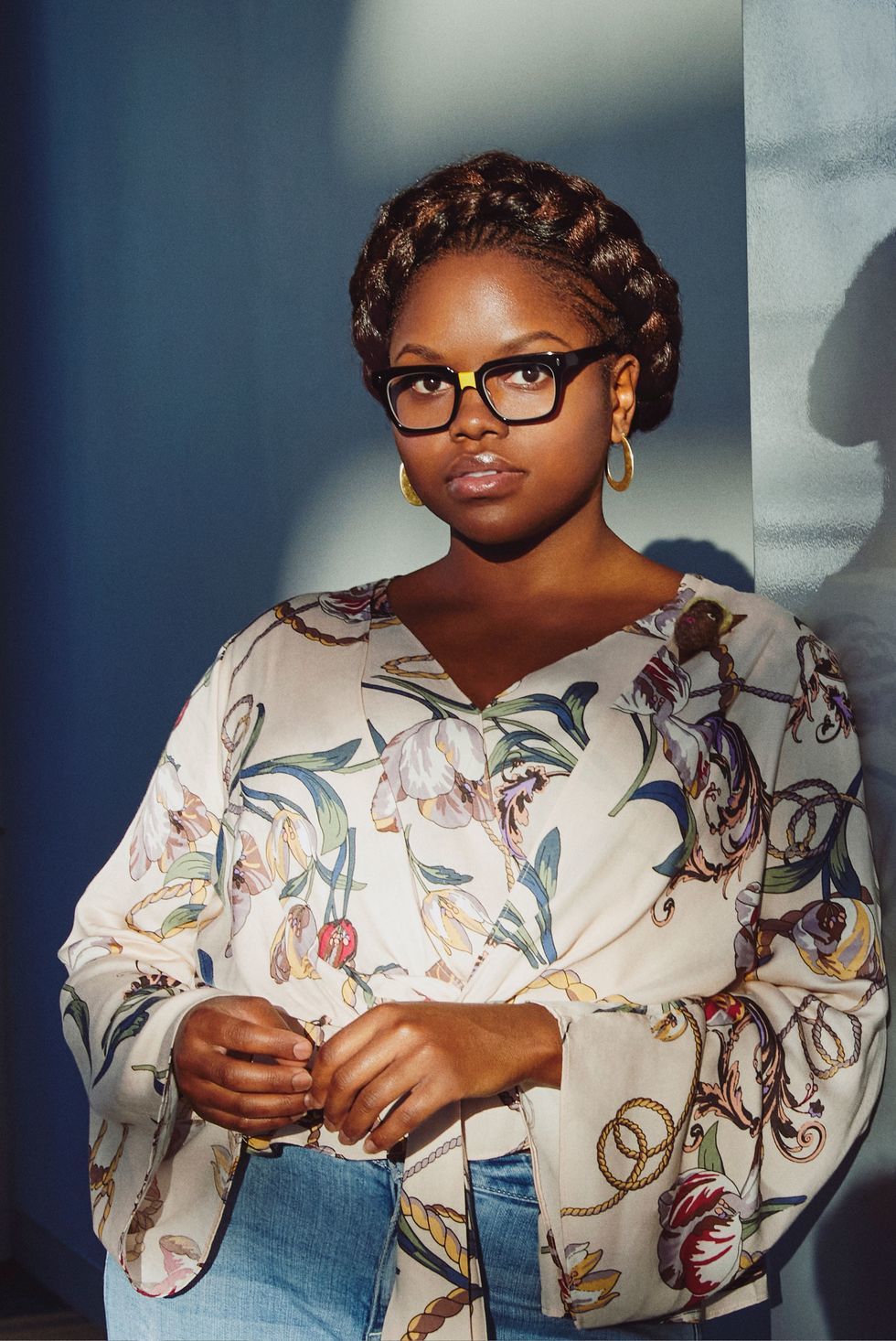 Warby Parker Partners with Pharrell Williams' i am OTHER

Who: Warby Parker

What: Partnership with i am OTHER

Where: Exclusively on the Warby Parker app and online

Why: Warby Parker is teaming up with Pharrell Williams' foundation i am OTHER, updating the Winston frames with a tongue-in-cheek yellow tape nose bridge. The cheerful design represents the whimsy of Pharrell and also ties into his nonprofit YELLOW, which is receving a generous donation from Warby Parker. YELLOW is partnering with Warby Parker to bolster young entrepreneurs by giving them access to workshops and resources that will help children actualize their change-making ideas.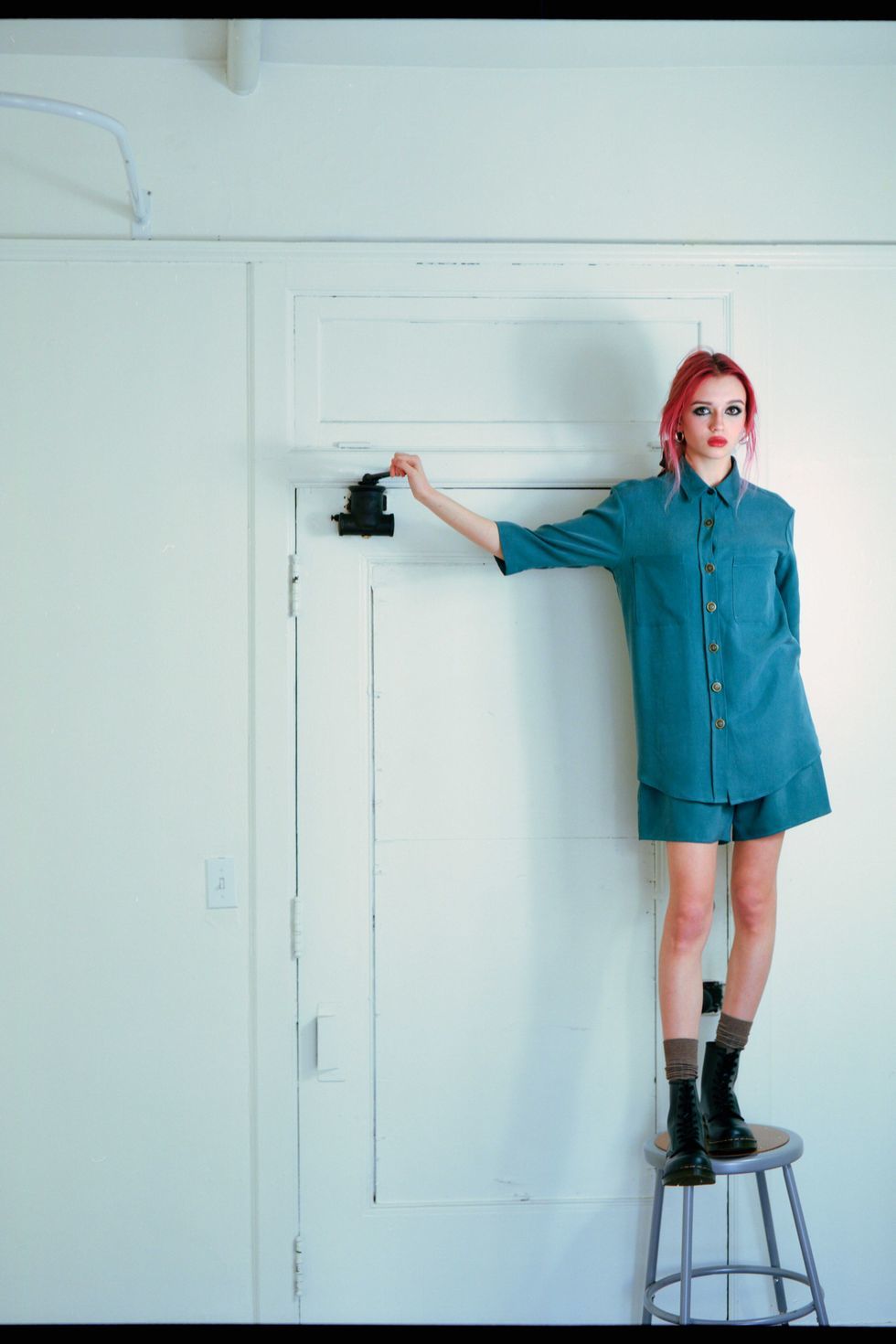 Kenneth Nicholson Debuts Division 332 on Depop

Who: Kenneth Nicholson

What: Exclusive Capsule on Depop

Where: Exclusively on Depop

Why: American fashion label Kenneth Nicholson is going digital for the launch of their new capsule collection, Division 332. Kenneth joined the US Navy in an unexpected move in order to further his craft, and this collection directly results from his time in uniform. Easy separates and boxer shorts are made in deadstock fabric in muted earth tones, all at a digestible price point for the quality.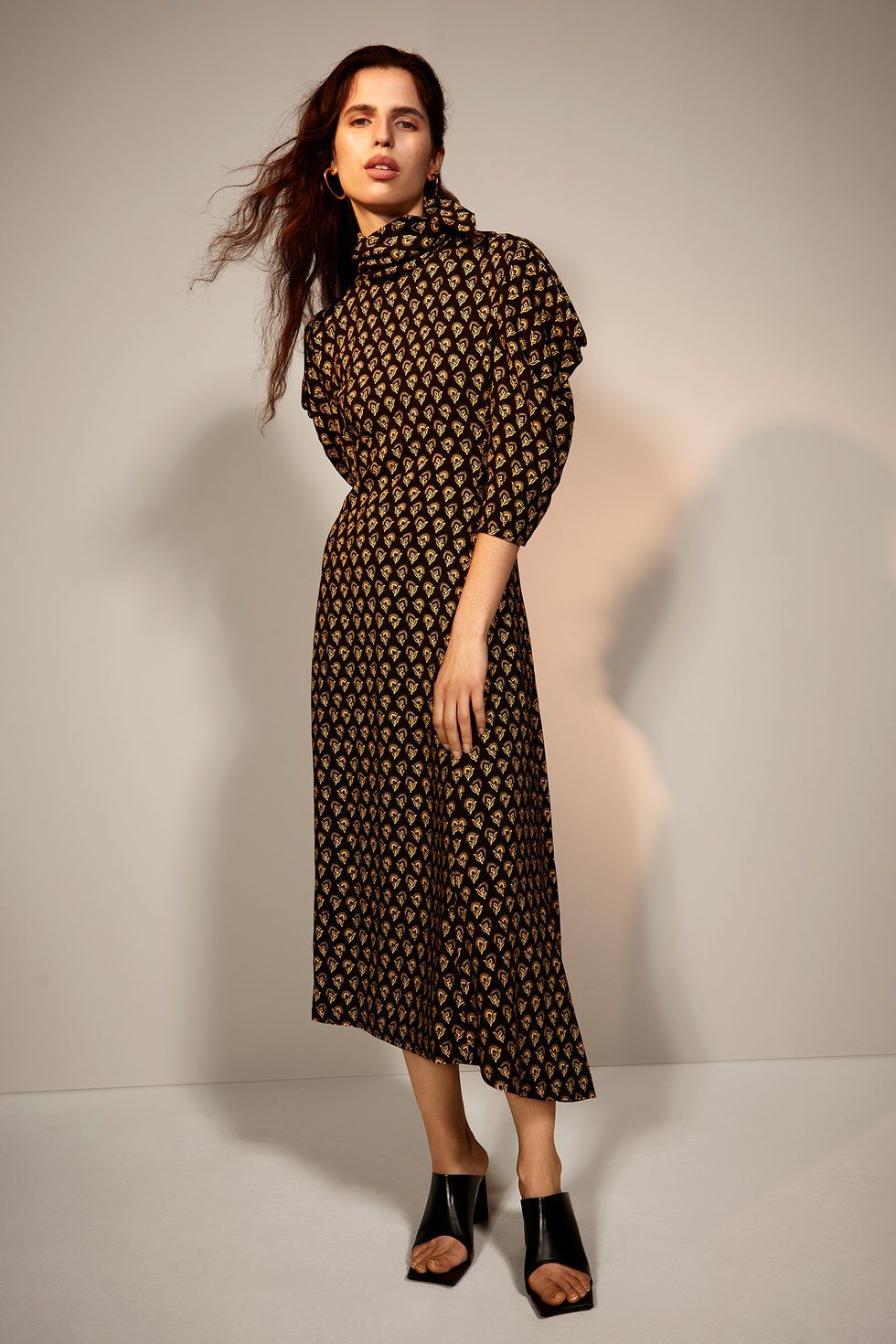 Proenza Schouler x The Outnet

Who: The Outnet and Proenza Schouler

What: Exclusive Capsule

Where: Exclusively on The Outnet

Why: If you're looking to get into the world of Proenza Schouler but can't stomach the prices of the runway pieces, you're in luck. Jack McCollough and Lazaro Hernandez of Proenza Schouler have teamed up with The Outnet, a discount platform of Net-A-Porter, to reproduce 27 archive pieces essential to the Proenza DNA.The collection ranges from $160-$730.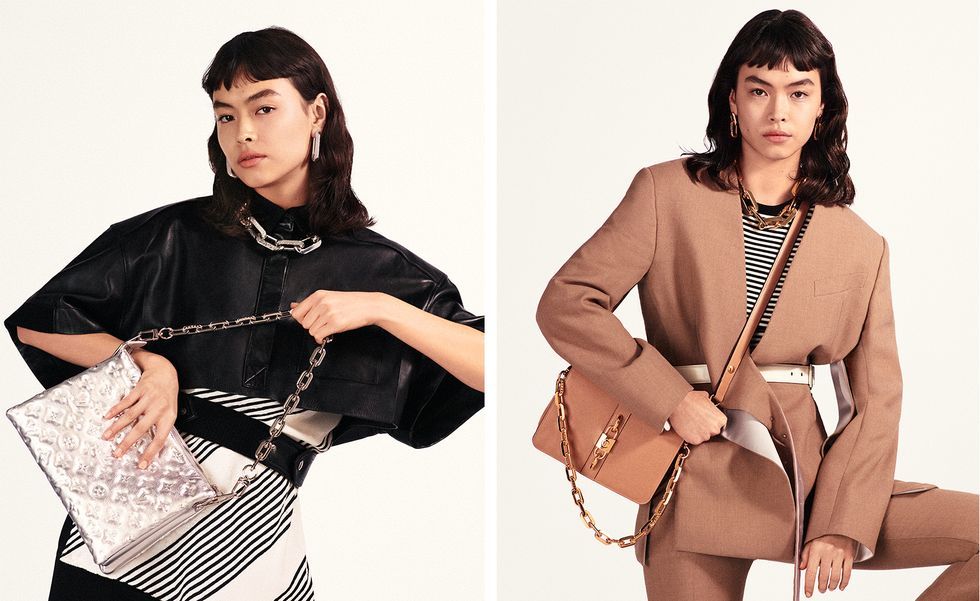 Louis Vuitton Releases New Spring Bags

Who: Louis Vuitton

What: Cuisson and Rendez-Vous Bags

Where: In Louis Vuitton stores and on louisvuitton.com at the end of the month

Why: As part of their Spring Summer 2021 collection, Louis Vuitton is releasing two new handbags to the brand, the Coussin and the Rendez-Vous. The Coussin is a relaxed, soft leather bag embossed with the LV monogram. This season's colors are on full display, including a saturated green and a bold silver, making loud statements that marry perfectly with Ghesqiuere's Spring vision. The second offering, the Rendez-Vous, takes on more structure and features a flap with gold lock hardware. Both bags emphasize the chain strap that were integral to the season's trends. Both available for pre-order now.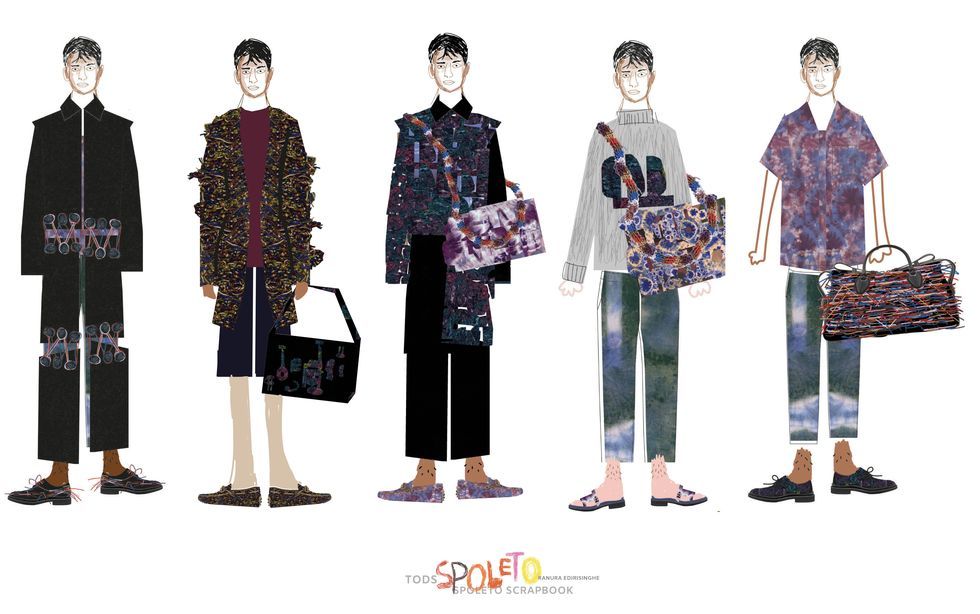 Tod's Legacy

Who: Tod's

What: Tod's Legacy

Where: During London Fashion Week

Why: Tod's recognizes the need to support young creatives, financially and creatively, and they are releasing their newest initiative entitled "Tod's Legacy." Releasing during London Fashion Week, the program is produced in conjunction with Central Saint Martins, University of the Arts in London. Central Saint Martins selected 35 young designers from around the world to participate in this exciting collaboration, asking them to reimagine one or more of Tod's icons, including the D Bag, Gommino, and T Timeless. They have given these young creatives full reign to deconstruct, reconstruct, re-embroider, reimagine the house codes, pushing the idea that creative minds must be fostered to their utmost, unbridled by financial or commercial worry.

The young talent have been paired up with fashion mentors from around the world including Hamish Bowles, Sarah Mower, Simone Rocha, and Carla Sozzani, mentoring the young knitwear designer and multidisciplinary artist Ranura Edirisinghe, whose work is pictured here.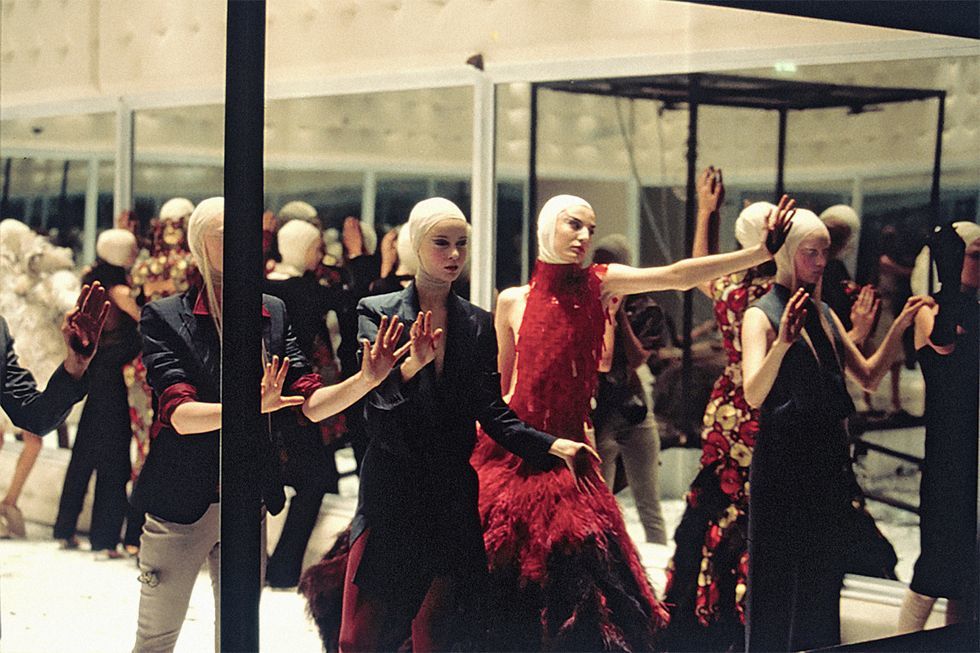 Alexander McQueen Partners with Vestiaire Collective

Who: Alexander McQueen

What: Partnership with Vestiaire Collective

Where: Online at us.vestiairecollective.com

Why: Lee McQueen fans rejoice! Vestiaire Collective is launching its new program, 'Brand Approved', debuting with the legendary fashion brand Alexander McQueen. This collaboration allows McQueen clients to sell back archival pieces in exchange for credit notes to use for purchases at select McQueen stores. Vestiaire will work closely with the brand and its clients to authenticate pieces and items, such as an iconic tartan skirt from the opening look of FW06 'Widows of Culloden', which will be available for purchase from the VC website. This collaboration was born from a desire to close off the vicious cycle of luxury fashion consumption and create a more circular, sustainable, and connected fashion experience. Just as Lee McQueen set out to create lasting clothing with a career and eye unlike any other, this new initiative seeks to reinforce the durability and sustainability of well-made, timeless pieces worth investing in.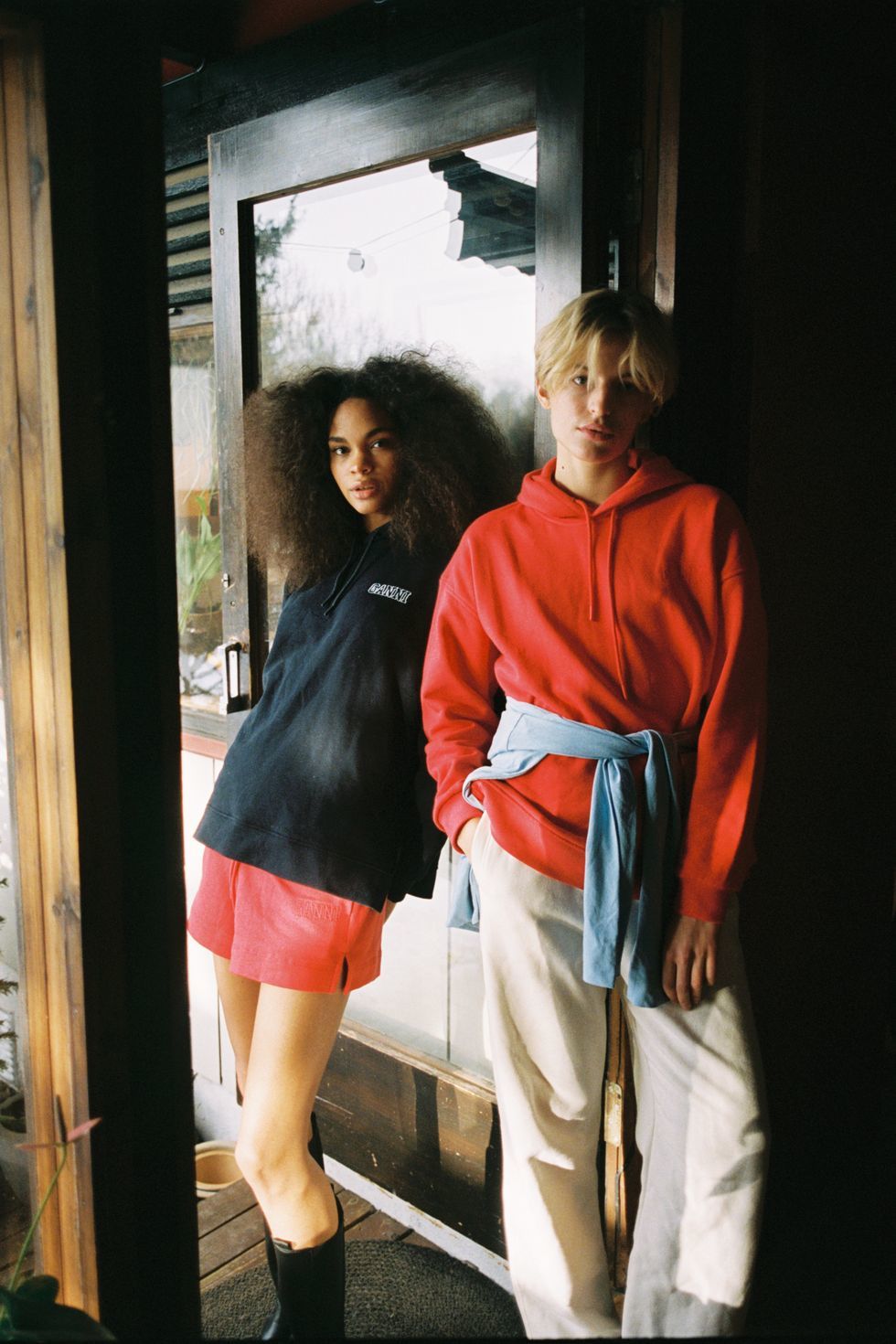 Ganni Continues Software Line

Who: Ganni

What: Software Drop #3

Where: online at GANNI.com

Why: Ganni continues their sustainable and traceable loungewear line with the third release, entitled "Software." No iOS updates here, just soft, easy pieces to wear for your work from home uniform or your daily coffee run. The 11 pieces are made from recycled organic materials and do not compromise quality or durability in the process. Snatch one of the short or long sleeved jerseys to be part of the eco-conscious Team Ganni.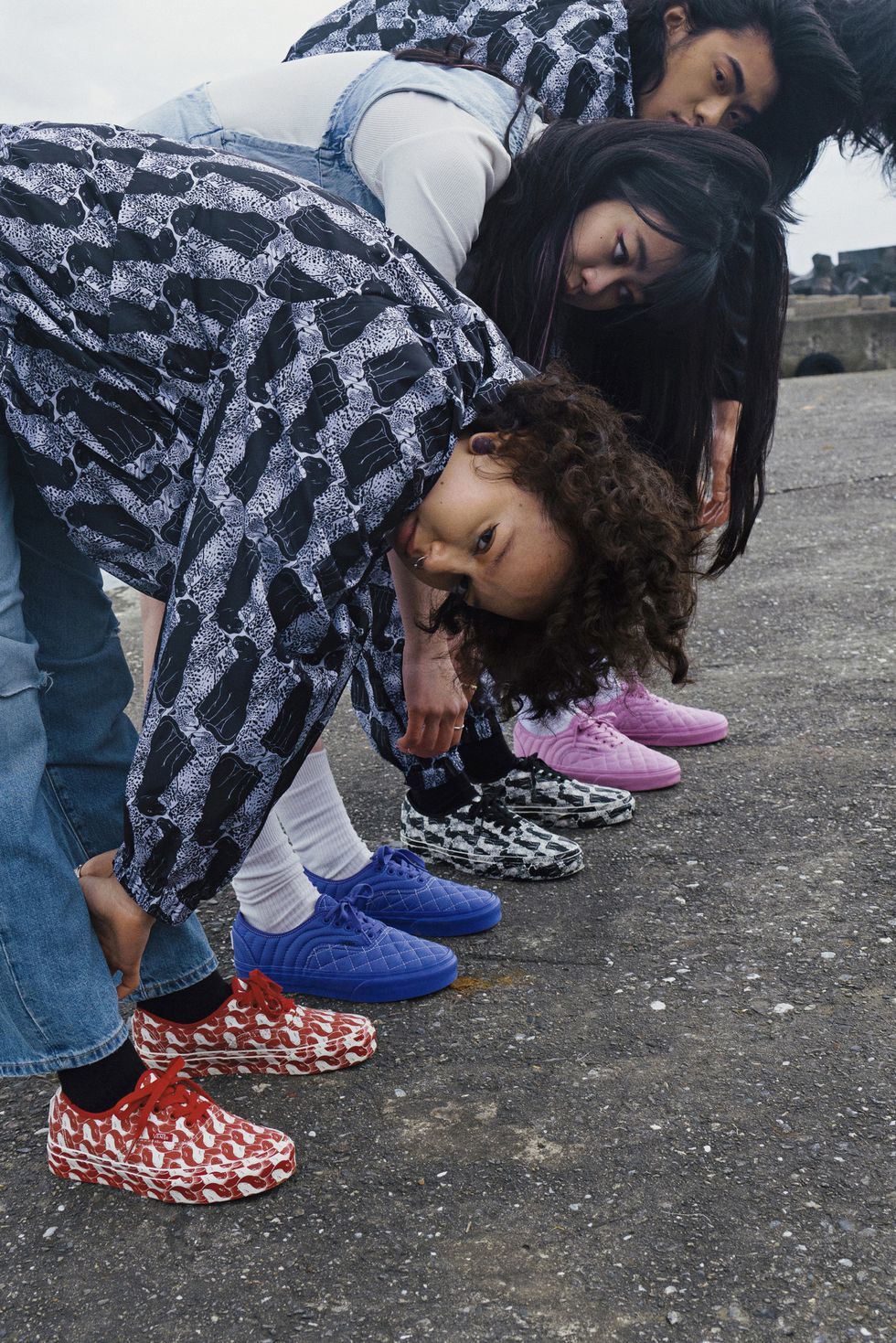 Vans and Opening Ceremony Are Back

Who: Vans

What: Collaboration with Opening Ceremony

Where: on Vans.com, Vans stores, select Vans retail partners

Why: If you've been missing the creative work of Opening Ceremony co-founders Humberto Leon and Carol Kim, you're welcome in advance! Vans and OC have partnered again for their first collaboration to be launched with Vans on a global scale. The creative duo behind OC have reimagined the classic Vans Authentic with two new patterns, including a black leopard pattern that was also used for the ready-to-wear pieces. The team tapped Malaysian-Chinese photographer Zhong Lin to shoot the campaign and enlist her friends to model, capturing the carefree and evergreen cool factor that comes with both Vans and Opening Ceremony.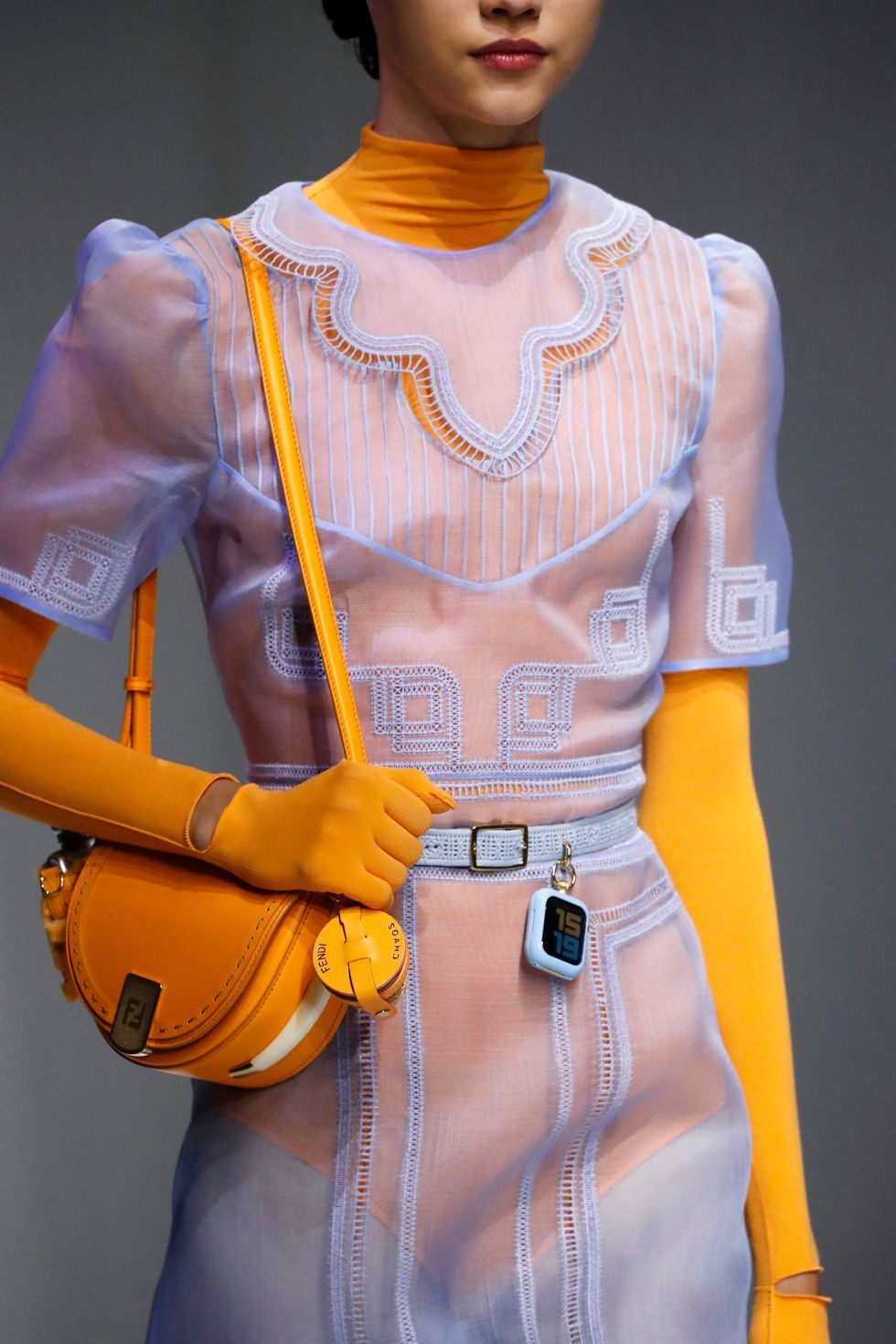 Fendi Debuts Moonlight Bag

Who: Fendi

What: Moonlight bag

Where: Fendi boutiques worldwide and on Fendi.com

Why: Following the release of the Sunshine Shopper tote, Fendi debuts its other Sunshine style from the Spring Summer 2021 collection: the Moonlight bag. Named after its semicircle lunar shape, the bag features hand-stitched leather with the signature FF logo emblazoned on gold hardware. The bag opens to ample suede-lined storage with the hot-stamped FENDI Roma logo underneath the flap. The bag comes in a variety of colors, including the wonderful bright orange pictured here, and can be worn crossbody, or under your arm bag thanks to its adjustable shoulder strap.