Between US home sales peaking in February 2007 and the unraveling of that sub-prime-fueled spike leading to the bankruptcy of Lehman Brothers and the crash of September 2008, many painful events created many painful consequences. One of them, infinitesimally minor in the grand scheme of life but increasingly notable to us, was that Style.com, the still-loved forebear of Vogue Runway, hit some turbulence-and our menswear coverage (always the sideshow, let's face it) was the chief victim. All of our fall 2009 collection images and the accompanying reviews by our then-menswear-supremo Tim Blanks were apparently wiped from the Style.com/Vogue Runway archive.

Typically when covering fashion, you are always looking forward, only rarely can you pause to glance back. But the lockdowns of recent months gave us the luxury of enough time to fully notice this absence within our otherwise pretty damned comprehensive archive of 21st century fashion shows. Then it dawned on us that it might be worthwhile to look back at this "Lost Season" in an attempt to restore some of what we were missing-maybe just the collection images, and a contextual piece like this one-in order to divine whether there might be any parallels to be drawn with the state of menswear now. After all, back then we were similarly at the tail-end (we hoped then as now) of a historic disruption that affected almost every corner of global society. And because the shape of fashion is symptomatic of society, when society is rapidly altered fashion is duly reshaped. Furthermore, 2009 was another year in which Joe Biden came into the White House, although in an altered, prefiguring capacity.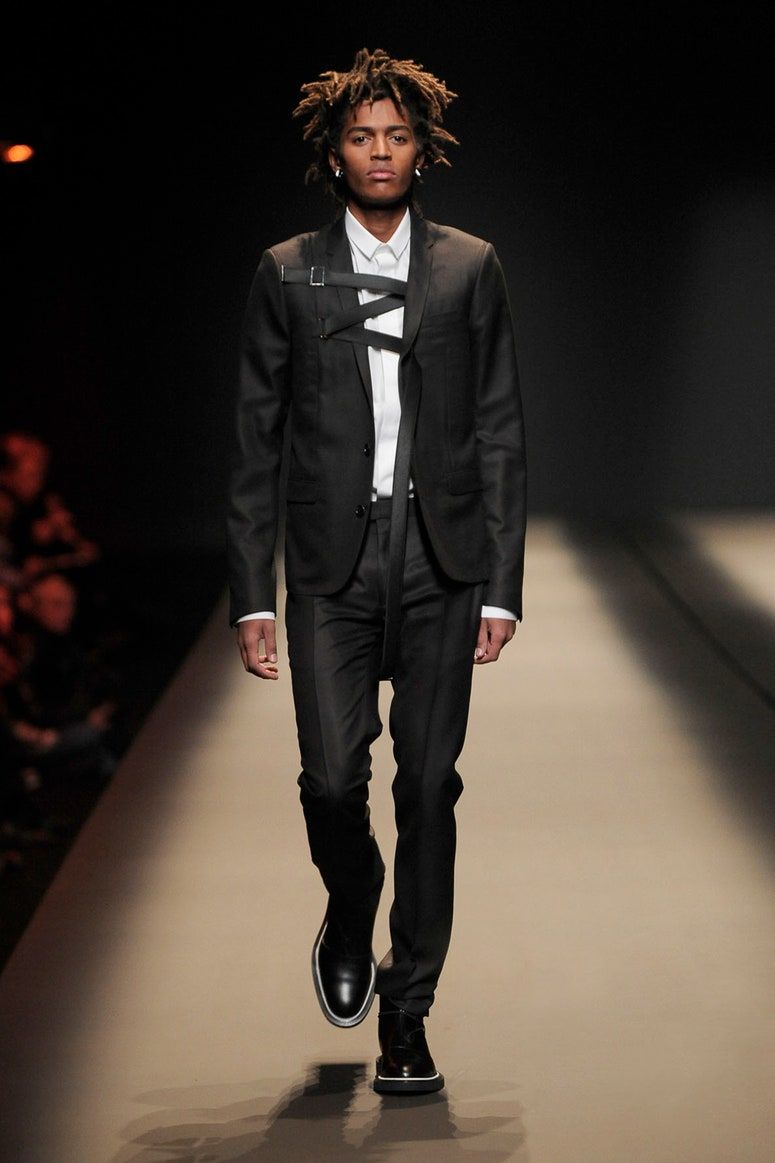 Back then, regrettably, I was not around to report on the season, either: It would not be until just after the spring 2010 menswear shows that Emma Tucker, now editor of The Sunday Times and then my boss on The Times (the original one, in London), had the for-me life-altering brainwave to send some unqualified klutz from the features desk to cover womenswear in place of a fashion colleague on maternity leave. Arriving for my first shows in New York, I was so ignorant about the state of capital-f fashion that when all the other British journalists talked so passionately about visiting Duane Reade, I assumed he was some hot new designer. What I did quickly understand, however, is that fashion is an industrial art whose function and expression is psychologically infinitely interesting and writable. Plus, it's the best fun. But anyway.

Luckily when looking back at The Lost Season (Style.com-wise), there are some great surviving dispatches from Adam Tscorn of the LA Times, Guy Trebay of the New York Times, (all the younger Times have to put their location in their name to distinguish themselves from The Times-Times), as well, of course, as a tranche by Suzy Menkes, then of the International Herald Tribune. (Another personal aside, but on that first season of mine, Suzy, herself a Times veteran, shared a cup of terrible coffee with me in The Bryant Park tents and gave this newcomer sage, nerve-steadying, and still-useful advice-what a dame.)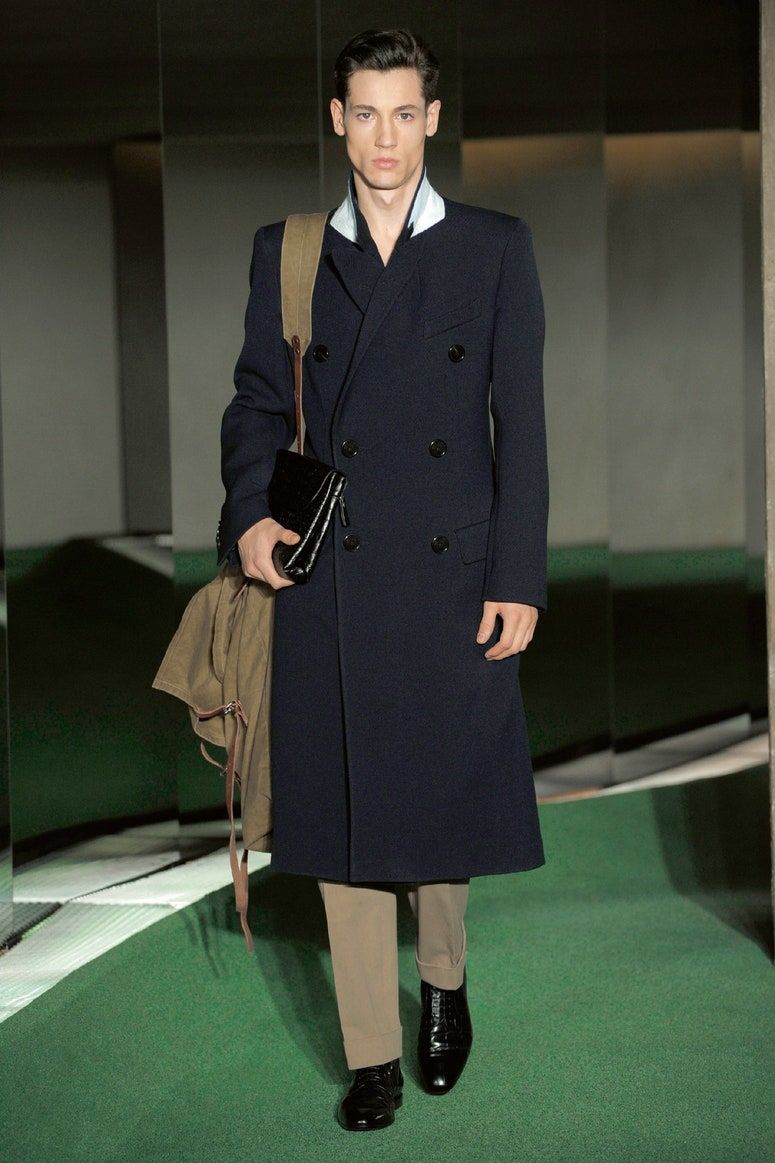 Focusing upon the fall 2009 coverage from that January by looking at those historical reports, plus what can be Googled of the collections themselves paints a fascinating snapshot of a moment. Mad Men was all the rage, Barack Obama came into office mid-Milan (great news for Jason Wu and the late Isabel Toledo), and-as was usual at the time during menswear in January-half the world's fashion eye was on the red carpet hoo-ha unfolding at the Golden Globes and SAGs.

But bubbling queasily under all these momentary inflections was a discernible sense of unease and insecurity. As Tscorn wrote in a post for the LA Times fashion blog, All The Rage: "There's a place in the world for escapist fare-books, movies, and yes, clothing-that takes our mind off the bleached bones of our 401(k) fund and the fact that our houses are more valuable as raw lumber and copper wiring." This was written in the context of assessing a brace of humorous and colorful shows from Etro and Moschino, and very shortly after a Prada show that had sent his thoughts in precisely the opposite direction: "If anyone at the Milan men's shows was still unsure about the effect of the global economic meltdown on the designers showing here, the Prada show hammered the point home."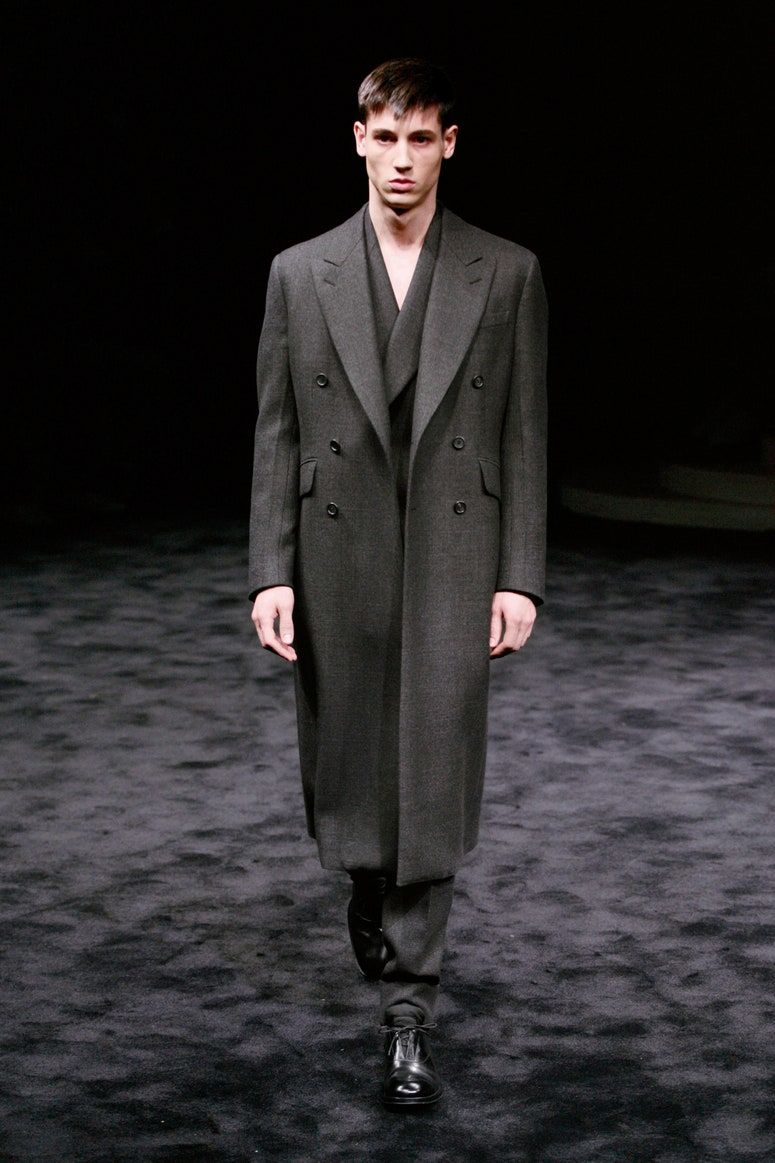 That Prada show, looking at it now, was unflinchingly tailored-something that in retrospect seems counter-intuitive at a moment when a cadre of men disguising their amoral financial actions through the adoption of the institutional uniform of tailoring had been exposed as such a malignant force upon the world. Yet, however, tailoring remained dominant back then. So if you did not know that the market would shrink by 12% in 2009 (which it did), and that panicked discounting by wholesale retailers would lead to a devaluation of luxury tailoring that would further hurt for years (which it did), plus that this was arguably only the first season in which the 'streetwear' that would become transformative broke through on the runways (when Kanye West's new sneaker designed with Louis Vuitton was revealed alongside Paul Helbers's collection on January 22), then leaning into tailoring must have seemed like an appropriate move when the priority, as Miuccia Prada said pre-show, was "survival."

As Guy Trebay observed in his Milan wrap-up: "What with all the economic Cassandras making prophecies that the retail sector will be a disaster well into the third quarter, designers reacted by staging a mass memorial for themselves, one show picking up the somber thread from the last."




And yet this was also a season in which, unbeknownst but hoped for to all those concerned, there were shows that prefigured the flowering of empires and glittering success. Thom Browne's debut at Pitti Uomo was similarly suity-and let's face it you're never not going to get a suity menswear show with Browne-and his discreetly perverse rigor seemed fully formed. Or, as Suzy put it: "Just two outfits-suits and knits-appeared at the American designer's first European show during the Pitti Uomo menswear fair in Florence. But the essence of Browne's sartorial style does not begin to describe the atmospheric sense of pent-up masculinity and menace."




Another great American designer also took his first menswear bow on this side of the Atlantic that season: Rick Owens. This event went mysteriously uncovered in the New York Times-apart from a Cathy Horyn On The Runway blog post mention that ran "Rick Owens? Original but I don't want to know what the wearer's hobbies are." The redoubtable Tscorn flexed his keyboard to file a report that also took in Gareth Pugh's first Paris show. Of Owens, Tscorn wrote: "With music from the opera Salome playing, models-some with partially shaved heads and others with locks as long and flat as the designer's-strode forth, bundled in layers of skins, tunics, and wraps atop a collection of boots so malevolent-looking that they could have clip-clopped out of the same shoe store of the damned where Gene Simmons gets his demon boots." Everything changes and nothing changes: Owens's many-layered signature sounds as defined and unique then as it remains now.




This is by no means a comprehensive look back at that particular season. Lanvin, in particular, looked wonderful: Lucas Ossendrijver in his pomp. Yamamoto crackled too, and there were some great collaborative dadcore pieces at Junya Watanabe.

As you can maybe detect, we had a blast going down the rabbit hole of looking back at fashion for fall 2009 as we prepared to restore what collections we could get to Vogue Runway before the menswear shows kick off this weekend in London. But then something crazy happened: we rediscovered a tranche of those long-thought-lost Style.com reviews, courtesy of some spectacular digital sleuthing by Steff Yotka. So today we're bringing six of them back into the light-Prada, Commes des Garçons, Rick Owens, Thom Browne, Dior Men (or Dior Homme as it was back then), and what sounds like a cracking Dries Van Noten. Reading them makes you feel like you were there.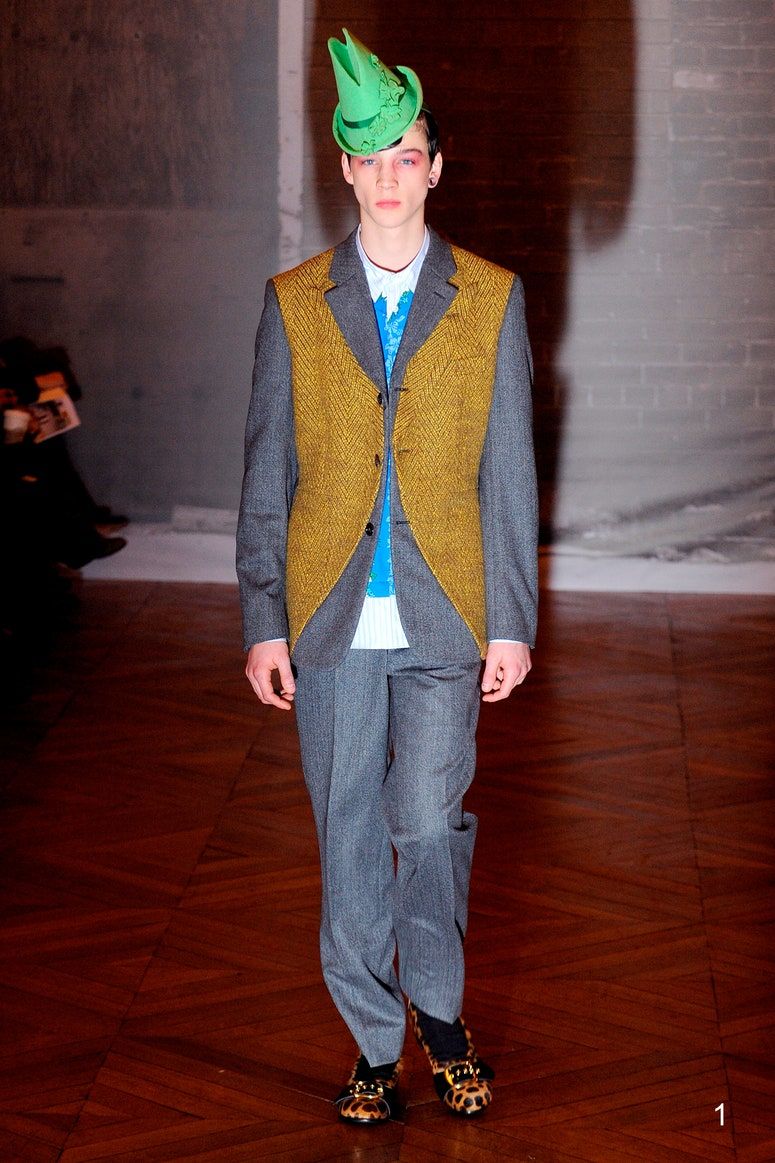 Looking back at the 2009 shows, and then in contrast looking ahead to the spring 2022 menswear season, I am certain that these new collections will remind of the old. Patterns will recur, woven through the context of the moment just a little differently: new stars will rise, others will fade, and something nobody realizes is especially significant will happen that later acquires much greater significance. What seems like a moment overshadowed by endings will pan out as a time of beginnings. This time around, however, Vogue Runway (née Style.com), will make sure to keep the archive unfolding.