Lahana Swim has long been the not-so-secret secret behind some of the hottest swim looks you've seen on Instagram. Regardless of your size and shape, this brand always has a uniquely flattering option to help you feel like a million dollars when you hit the beach.

In fact, Lahana is certainly a favourite of our editorial team. I personally own four of the brand's bikinis and I feel amazing in every single one.

With this in mind, we spoke to Head Designer and Co-founder of Lahana Swim, Ramana Benson for her swimwear secrets. She shared her favourite trends and why she's hoping for a return to the 90s.


What are the swim trends to look out for in summer 20/21?

One trend we are loving is triangle bikini tops worn in different ways. We think this will be the most significant trend of summer 20/21.

But, we usually don't like to follow many trends, as we want to create our vision based on customer feedback and colour tones we are loving. We feel if we stay true to what Lahana does best, instead of strictly following what is trending, our customer base receives it better as they can feel our authenticity within our collection drops.

We currently love vintage/floral prints and pastel colours which compliment the high waisted bottoms, which is a signature cut of Lahana that consumers have come to know and love.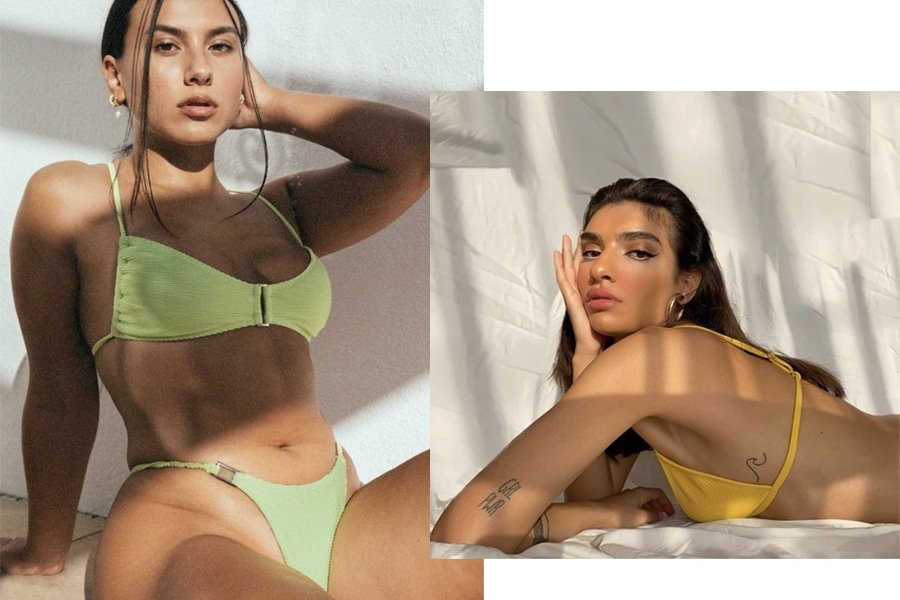 In your opinion, which styles are the most flattering?

I am and will always be the biggest fan of high waisted bikini bottoms, that errr's on the side of cheeky. These cuts elongate and accentuate the legs in the best possible way! A cheeky cut is universally flattering.

Triangle halter bikinis are super flattering for all bust shapes as you can adjust the to give your bust a little lift if you that way inclined (who doesn't like a little lift no matter what size you are).


Are there any trends you'd love to see come back?

We are always inspired by vintage cultures and cuts that we can recreate and make unique to Lahana. You can expect to see some cult 90's influence's incorporated into our newest collections.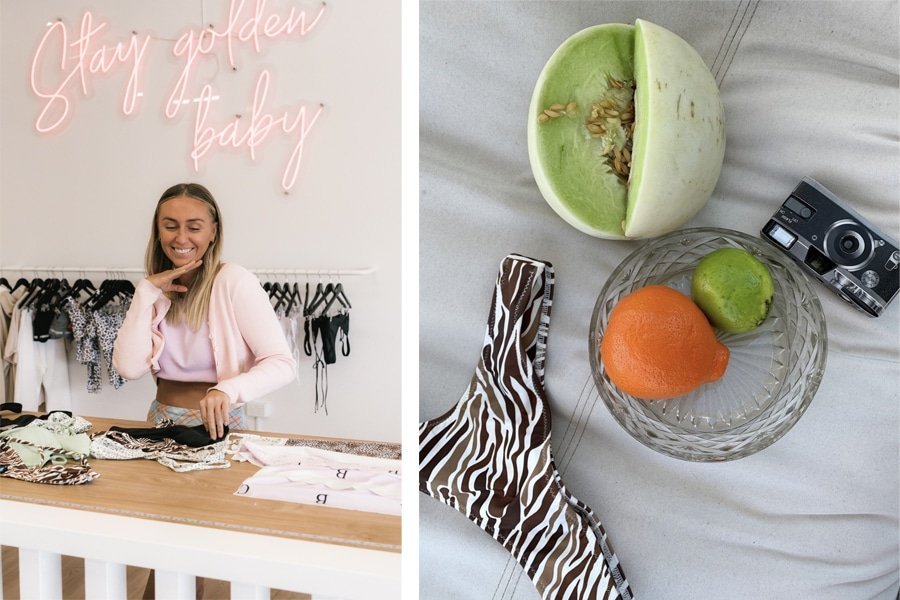 Are there any swim trends you hope never to see again?

I think each and every era has evolved and helped grow the fashion industry, no matter how outrageous the cut/print may have been. We love seeing how individual cuts/prints speak to the culture of the time; it's always a laugh to look back on what was trending in a certain eras.