As seen from the FaceTime window on my laptop, Lanvin's creative director, Bruno Sialelli, is achieving #vacationgoals. Against a backdrop of cerulean skies and bright pink oleanders, wearing a Hawaiian shirt and a faded black denim Anchors Aweigh-style sailor cap, he lights an ultra-slim cigarette, his carnelian signet ring flashing in the sun, and grins like a cat who ate the canary. Sialelli rented a villa for his parents, partner, and siblings as well as a few close friends in Cassis, a beautiful historic port town on the Mediterranean Sea near Marseille, where he grew up. What they say about French people and their fierce adherence to vacation is true. (We're not judging.) Sialelli didn't take one last year, when he had only a few weeks to put together Lanvin's winter 2019 collection, his first for the label. It came at a crucial inflection point for the troubled house. Now, with the company getting back on track thanks to his expansive new direction, Sialelli can take a proper French break. He's earned it.

It always requires a few seasons for things to come together when you're remaking a legacy brand. With the winter 2020 collection shown on these pages, Lanvin has arrived. Soft tailoring comes in vibrant color combinations with enough structuring to say something interesting but comprehensible; jewel-toned leather meets happy silk chiffon prints, shirred and ruffled into mermaid-hem dresses that float when you walk. (A sentimental favorite of Sialelli's, they're inspired by the cancan dresses of La Belle époque, a creative golden age in France at the turn of the 20th century, when house founder and namesake Jeanne Lanvin opened the business.) At the show, boys and girls came down the runway, and the clothes were gently ungendered and utterly coherent. Sialelli is especially proud of the dresses and the tailoring, which wasn't a standout for women at Lanvin before. "It was very sexy and quite empowering," he says.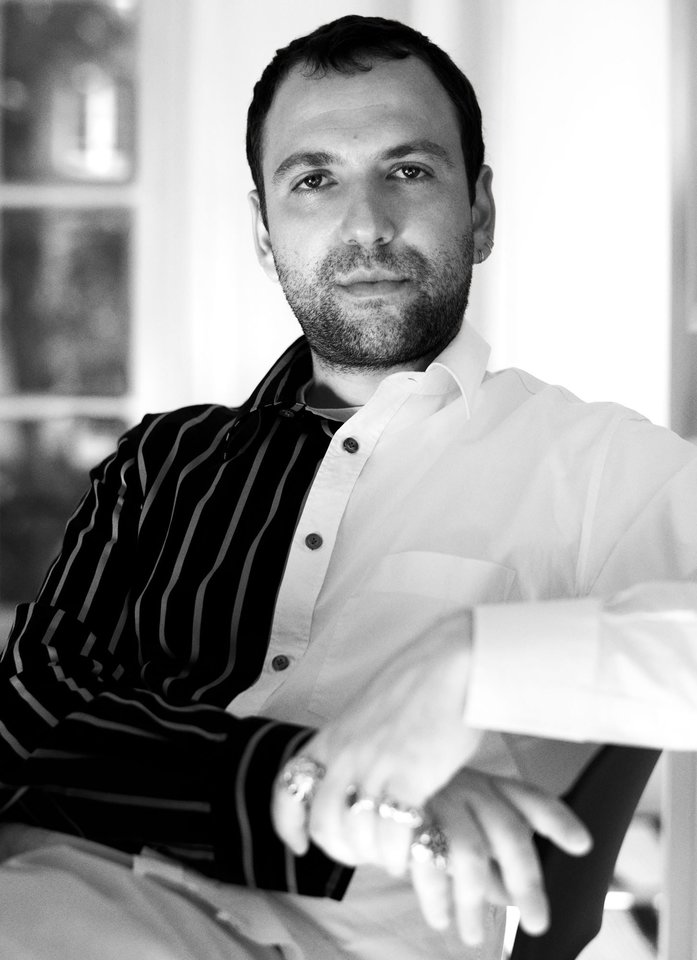 One of the first things Sialelli did when he arrived was blend the men's and women's departments into one openplan workroom to get everyone on the same page. "This is the way people are shopping now," he says of the combined approach. "If I find something that excites me in a women's collection, I buy it." But then "I wear fashion," Sialelli says of his closet full of Comme des Garçons and Prada.

A year and a half ago, Lanvin was in disarray. It had been acquired by Fosun - a Chinese conglomerate that also owns Club Med, not exactly a known quantity in the luxury sector - and its legacy was in jeopardy. In the minds of the press, retailers, and customers, Lanvin still hadn't recovered from the dramatic 2015 exit of Alber Elbaz, arguably one of the most revered womenswear designers in recent history. (The only others who spark such fangirl devotion are Phoebe Philo, formerly of Céline, and the late Azzedine Alaïa.) Lanvin's previous owner, Shaw-Lan Wang, who hired Elbaz in 2001, had gone through subsequent creatives quickly - Bouchra Jarrar, who for two seasons offered variations on a tuxedo, and then Olivier Lapidus, he of the logofied T-shirt "e-couture" nonsense. The wardrobe potential of Lanvin was an itch waiting to be scratched.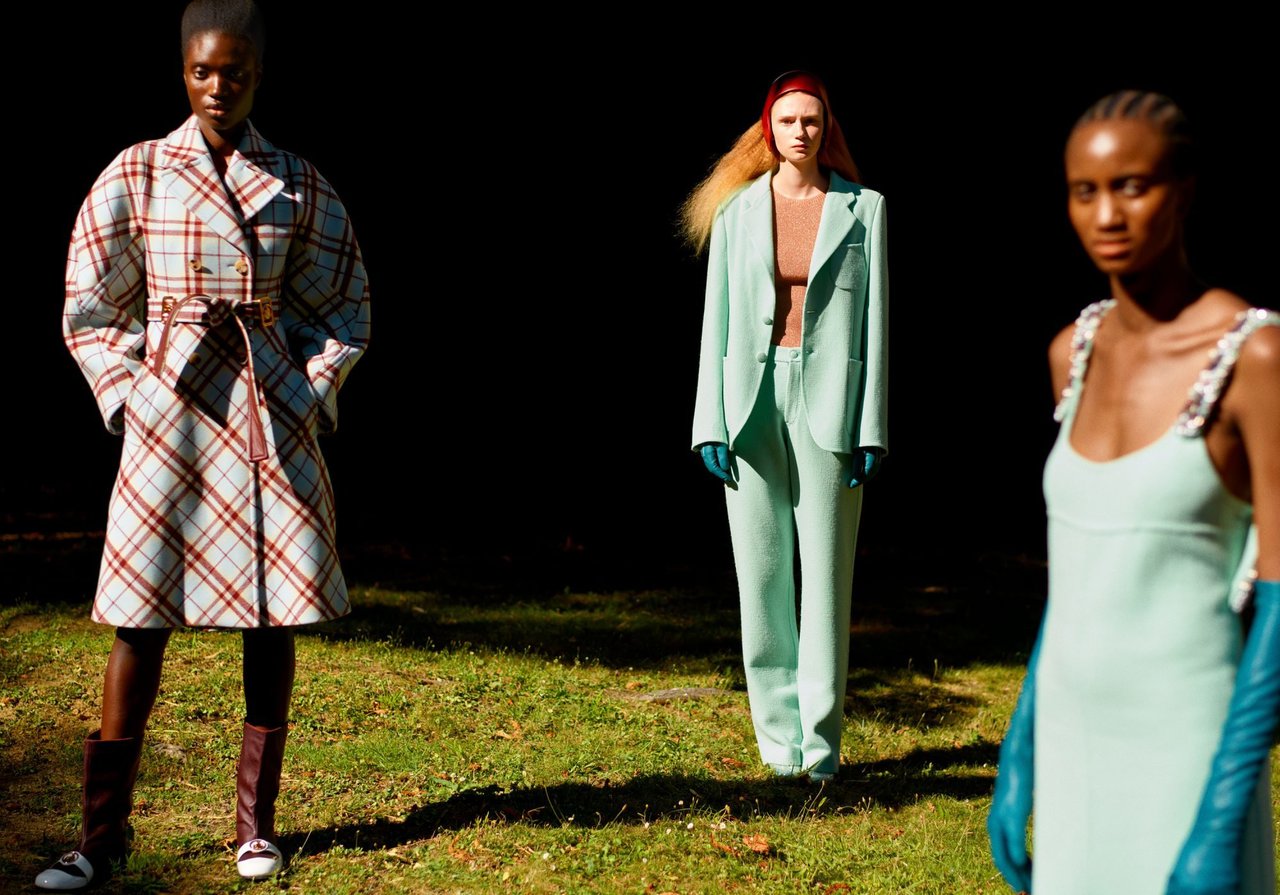 Jeanne Lanvin was widely considered to be a fashion visionary. She began as a milliner who made pretty dresses for her daughter and evolved her offerings in the early 1900s, when categories were quite rigid, into a 360-degree company with women's and men's day- and eveningwear, perfume, even home design. United by a practical luxury sensibility, Lanvin was among the first "brands" as we understand them today. So much for the 20th century. By the time Sialelli started, no one knew what Lanvin stood for anymore.

Sialelli came to this tricky job with confidence born of experience. Just 32 now, he had been working in fashion since he was 15, first as an intern at the Opéra de Marseille. "The way they made costumes was very close to haute couture, so I learned how to pattern and drape and build," he says. He was young to start training - most French kids don't get hands-on internships until their early 20s - but his parents trusted him. "I was a dreamy kid and very attracted to music, painting, everything. I'm happy I came from the generation that was raised without any technology. Being able to be bored is what shaped our creativity."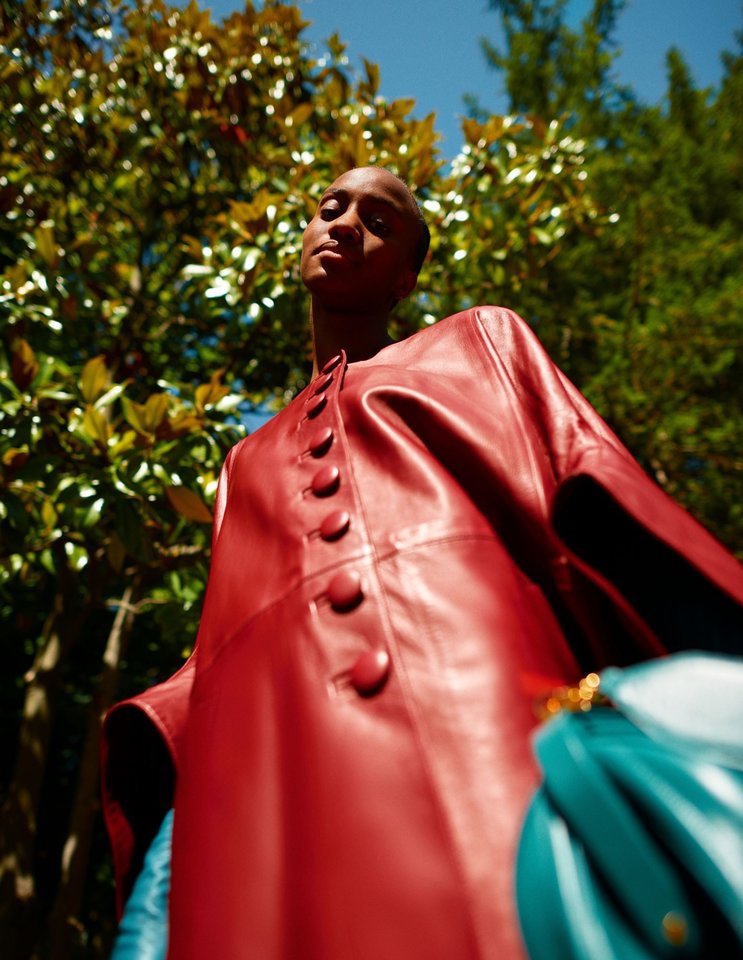 The Marseillais are sunny and laid-back and often the first to poke holes in pretensions, especially uptight Parisian ones. Sialelli grew up in one of the city's most famous social experiments, La Cité Radieuse, a housing project dreamed up by the avant-garde modern architect Le Corbusier. The building alone is a brutalist masterpiece; it also provided free schooling, art, sports, and calligraphy classes under one roof. So Sialelli was nourished his whole young life without ever really having to leave his home.

After the Opéra, at 17, Sialelli secured a one-season internship at Christian Lacroix, keeping his eye on the prize: a spot at Studio Berçot, the prestigious fashion school in Paris. He felt out of place in the city, but it had to be Berçot because that was where much of the crew working for Nicolas Ghesquière at Balenciaga in its early-aughts heyday had studied and he wanted to be in that pipeline. "It was about innovation and the future," he recalls of the label. After he graduated, he did indeed end up at Balenciaga. "Nicolas was a great teacher, and there were some other strong creatives," Sialelli says of Ghesquière and workmates like Natacha Ramsay-Levi, now designing Chloé, and Julien Dossena, artistic director at Paco Rabanne.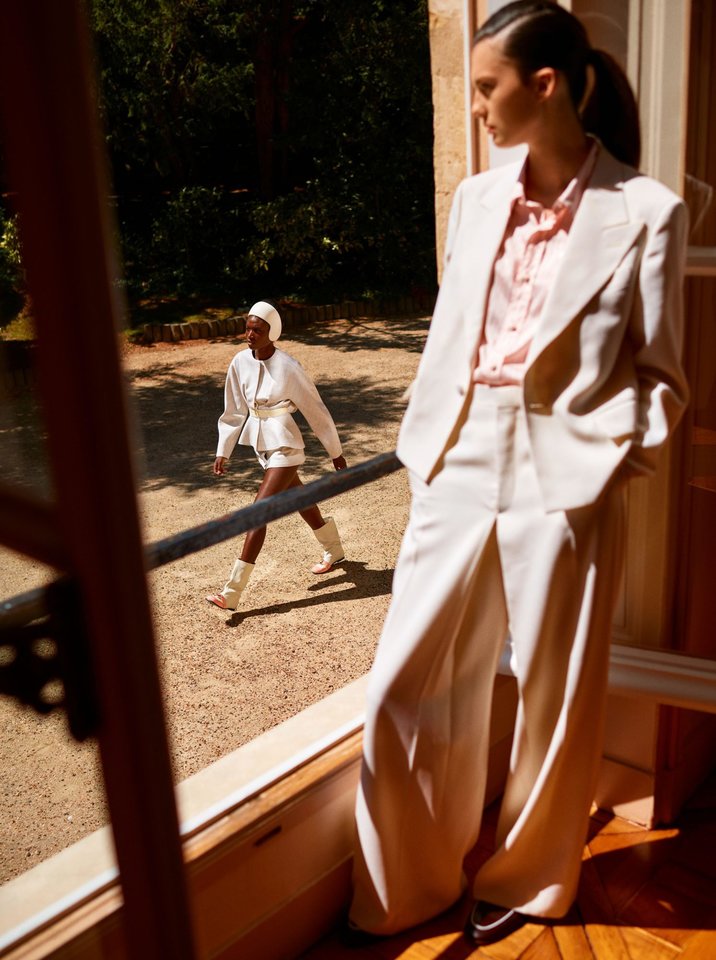 Following Ghesquière's replacement by Alexander Wang, Sialelli got snapped up by Acne Studios, the progressive Swedish denim company, for a senior designer poswhere he was primarily responsible for womenswear, reporting directly to the creative director, Jonny Johansson. But he was also encouraged to think outside the box for the menswear and accessories lines. "It was exciting," Sialelli says, but Sweden, with its seasonal extremes and Scandinavian reserve, was not a great fit. Sialelli returned to Paris to work for Dossena at Paco Rabanne for a stint before joining Jonathan Anderson at Loewe.




Sialelli loved Anderson's approach to gender fluidity, which he adopted at Lanvin. It's a gesture in the spirit of Jeanne herself. It's also one that could survive the all-loungewear-all-the-time turn that fashion has taken in light of recent events. We are not likely to see yoga pants on the Lanvin runway anytime soon, but fashion taboo is not part of Sialelli's vocabulary. "I push everyone around me to express themselves," he says. Bien sûr.

Photographs by David Born. Styling by Julia Von Boehm. Hair by Andre Cueto Saavedra for Wise & Talented. Makeup by Brigitte Hymans for MF Thavonekham. Manicure by Kamel for B. Agency. Casting by Olivier Duperrin. Production by Octopix. Models: Assetou Sy Mademba for Women Management. Bintou Konate and Celine Bouly for Supreme Management. Eloise Longa for Premium Models. Tya Gohin Gagneaux for Women 360 Paris.