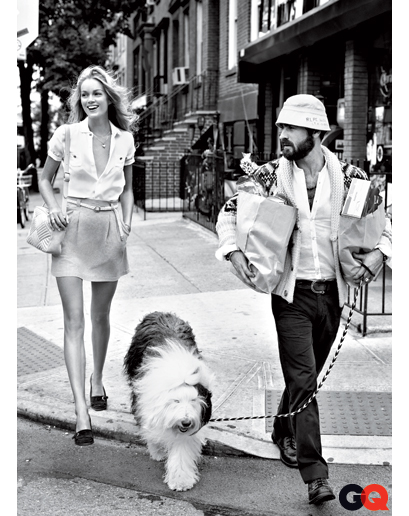 Cardigan, $325 by Boss Orange. Shirt, $184 by Oliver Spencer.
Jeans, $187 by J Brand. Belt by Tom Ford. Hat by Polo Ralph Lauren.
Vintage boots by Carolina Shoe Co.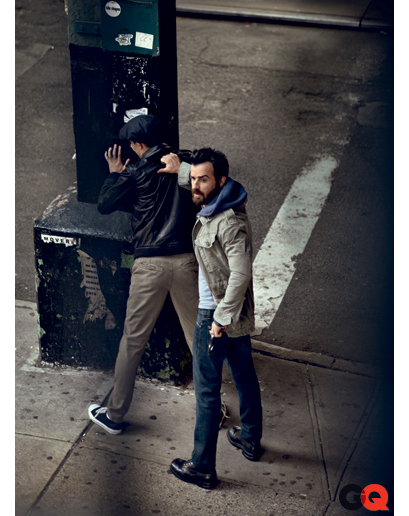 Combat jacket, $325 by Polo Ralph Lauren. Hoodie, $50, and thermal, $35, Alternative .
Jeans, $225 by Spurr. Vintage boots (his own).
On other guy: Jacket, $580 by Diesel. Chinos, $95 by AllSaints.
Sneakers, $50 by Converse. Hat Brioni.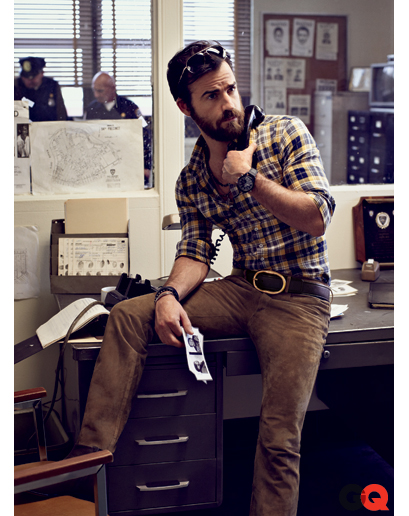 Shirt, $255 by Rag & Bone. Suede pants, $3,625 by Roberto Cavalli.
Belt by Yves Saint Laurent. Sunglasses by Tom Ford.
Watch by IWC. Bracelets by Cartier (front), Bottega Veneta (center), and John Varvatos.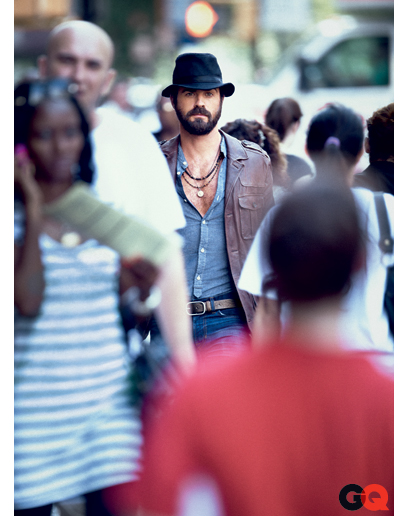 Jacket, $2,495 by Boss Selection. Shirt, $125 by AllSaints. Jeans, $189 by Joe's.
Hat by A.P.C. Belt by Dsquared2. Bead necklace (top) by Giles & Brother.
Other necklaces (vintage) by Melet Mercantile
Jacket, $3,100 by Gucci. Henley, $390 by Dsquared2. Chinos, $165 by Rogue.
Sunglasses by Tom Ford
Source: GQ
Photographs by Nathaniel Goldberg