While many skeptics believed that the return of colorful and fun makeup would be something fleeting, over time it has become clear that bringing an optimistic and youthful vision to makeup is here to stay. The newest supporter of this idea? Hailey Bieber. Far beyond the minimalist productions she usually opts for, the model dared in a graphic eyeliner that is already stealing the spotlight.

Bieber bet on glossy lips and eyeshadow to harmonize with the outline, which became the centerpiece of the look. But the big question is: how to recreate this makeup at home? The solution, however, is simple: adhesive eyeliner.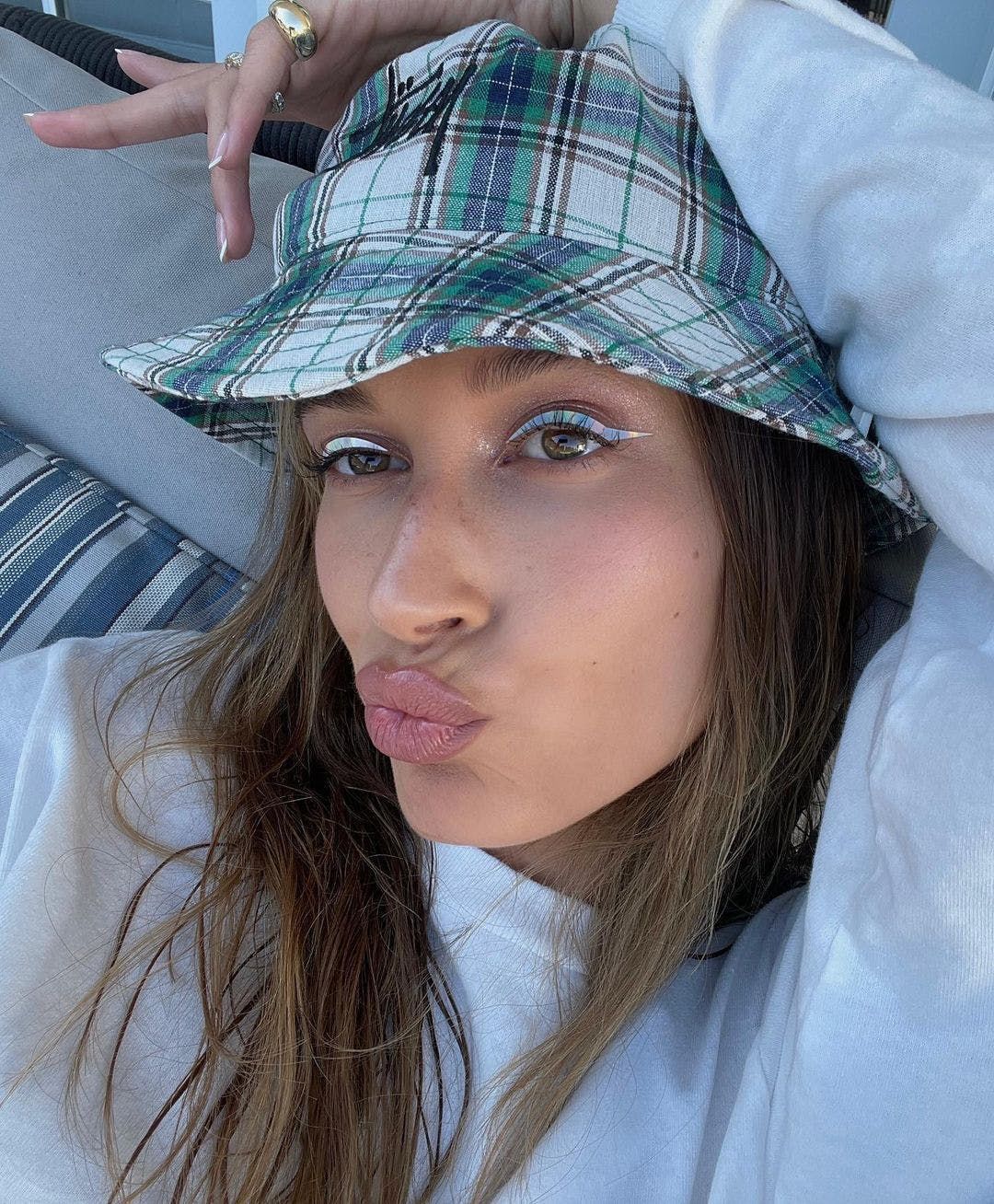 In the image, Bieber bet on an eyeliner from Simi & Haze's "Rave Pack" which has several other colorful and creative designs of faux cat-eye liners in various shades and design formats.

To apply, take your selected sticker from the sheet and place it directly on the eyes in your desired position. Easy, practical, and creative. Does this mean we'll see Hailey bet on the other formats that come with the kit?