I have a super dry scalp year-round, so I'm constantly searching for the best shampoo and conditioner for dandruff. Of the many options I've tried, most of them effectively reduced my dry-skin flakes, but they also left my hair flat and lifeless. That is, until I tried the Jupiter Balancing Shampoo and Nourishing Conditioner. Thanks to the soothing and moisturizing ingredients in these products, my scalp looks and feels less irritated, and my hair is shinier than ever before after only a few washes.

The Balancing Shampoo is made with zinc pyrithione, which is a dermatologist-tested ingredient that's used to treat flaking and scalp irritation. It also has coconut oil to moisturize the scalp, decylene glycol to control oil production, and algae extract to hydrate the skin. Plus, it makes your hair smell like a delicious combination of mint, vanilla, and lavender.

In the Nourishing Conditioner, you'll find pataua oil to strengthen damaged hair, vitamin E and oat kernel to moisturize the scalp, and probiotics to help alleviate itchiness and irritation and keep your skin healthy.

I'm not kidding when I say my hair looks shinier and more voluminous with this duo than any other products I've used in the past. Both of the products are vegan, cruelty-free, and safe for all hair types, including color-treated hair. You can either buy them in a set or separately.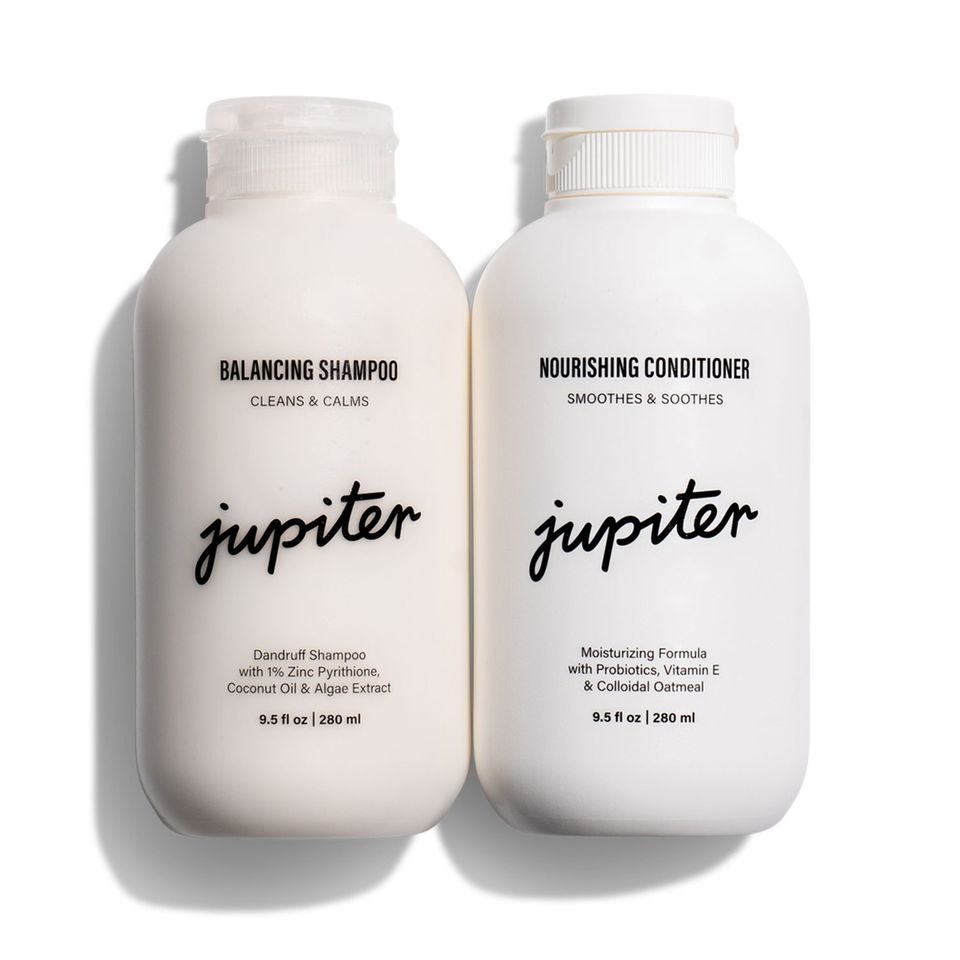 I'm not the only one who has seen impressive results with these haircare products. They sell out for weeks at a time, and their review sections are stacked with tons of glowing responses.

"I have had problems with dandruff and itchy scalp on and off for years. Not anymore," one reviewer wrote. "I've been using Jupiter now for about 1.5 months, and my scalp hasn't itched since the first wash, and the dandruff disappeared after just a couple uses."

"No joke, this shampoo and conditioner changed my life," a second shopper said. "I've had a very itchy scalp and embarrassing dandruff for years and tried so many products that didn't work. This stuff is unreal. Within the first two uses, I noticed a difference. My scalp never itches anymore, I have zero flakes, and my hair feels so healthy."

I know firsthand how frustrating it can be to deal with an itchy scalp and damaged hair, so I'm thrilled to have finally found a solution that works. To test out these magical products for yourself, shop the Balancing Shampoo and Nourishing Conditioner on Jupiter below.