From escapist, vacation-from-home looks to funky, celeb-approved accessories, there's an overwhelming amount of new fashion trends to try this spring. But have no fear, the stars have aligned to make your choice a little easier. Whether you're a natural born leader, a captivating conversationalist, or a comfort-seeking homebody, there's a trend for you to try. Here, L'OFFICIEL matches your zodiac sign with your new favorite Spring/Summer 2021 trend.


Aries: '90s Sport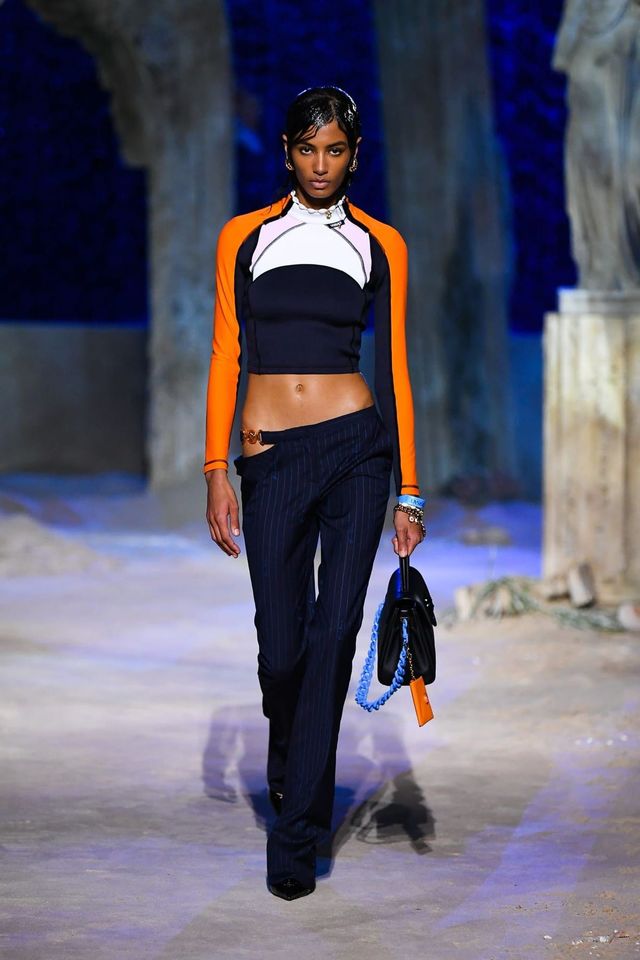 Versace Spring/Summer 2021

As an Aries, you're a confident, determined, and motivated leader who doesn't shy away from competition. With excellent organizational skills, you pride yourself on speed and focus, able to perform any task at hand with youthful strength and energy. You're pretty uncomplicated and direct, which makes the simple, straightforward, and ever-fashionable '90s sport comeback trend for you.


Taurus: Jumpsuits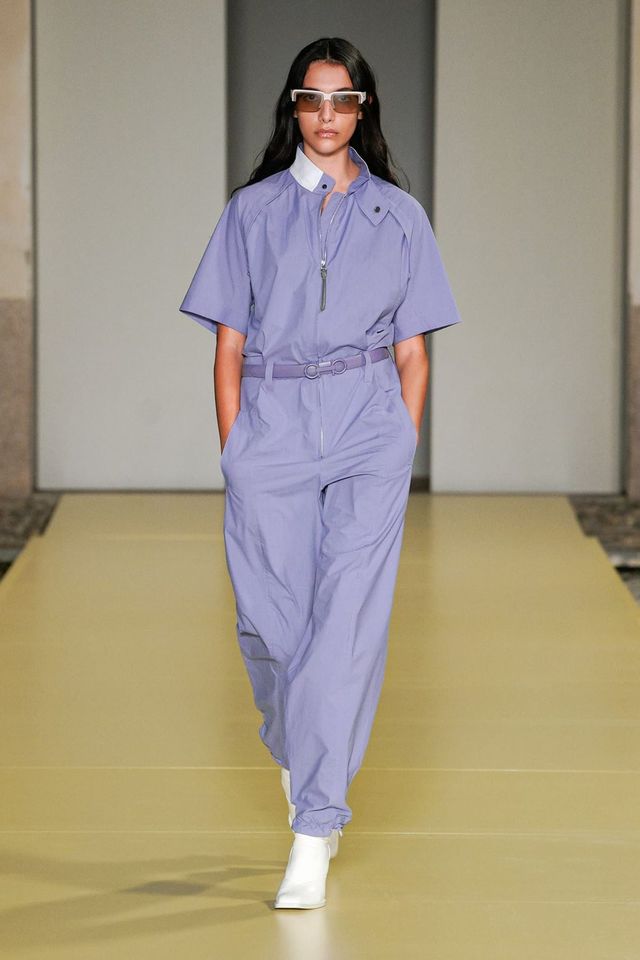 Salvatore Ferragamo Spring/Summer 2021

You're a Taurus: you want to be comfy at all times. Don't even worry about putting together a whole outfit, just slide into a stylish jumpsuit that's cool enough for strutting the streets and comfortable enough for vegging on the couch (because we know that's where you want to be).


Gemini: Yin-Yang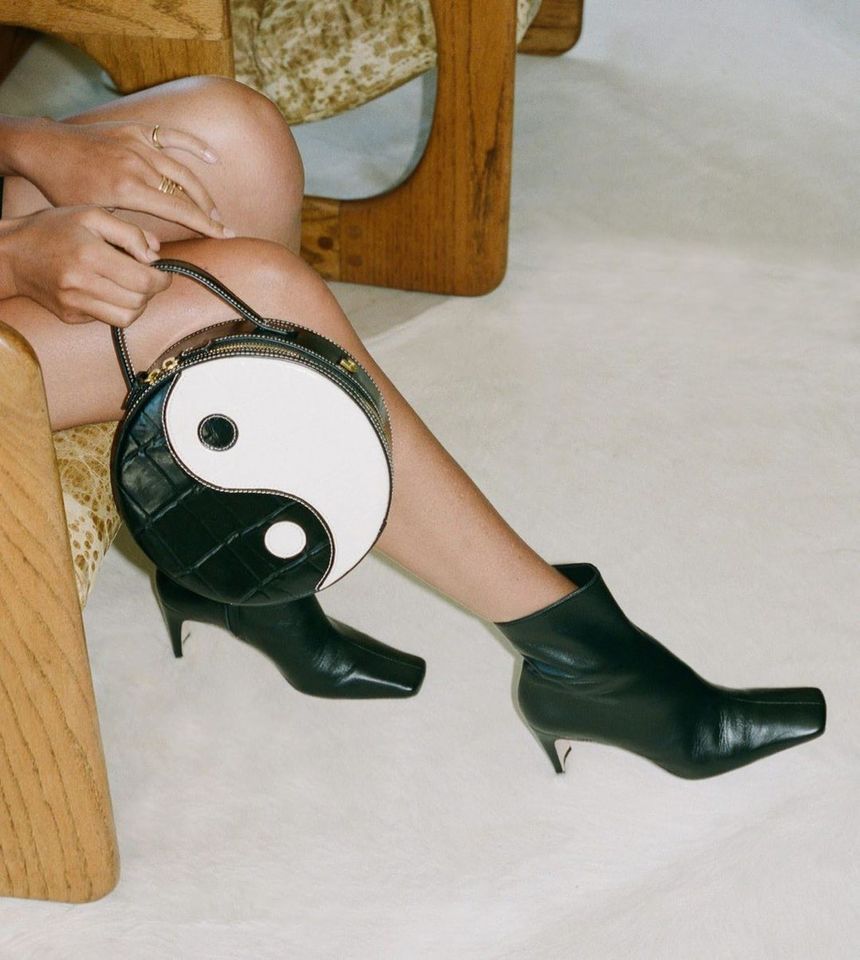 Staud Yin-Yang Bag

Conversation is your middle name. You could talk (or flirt, or argue) with a brick wall—but sometimes you can't make a decision to save your life. So why not have both? Explore your "twin" sign with the Yin-Yang trend, where the opposing black and white colors can complement each other.


Cancer: Pearl Jewelry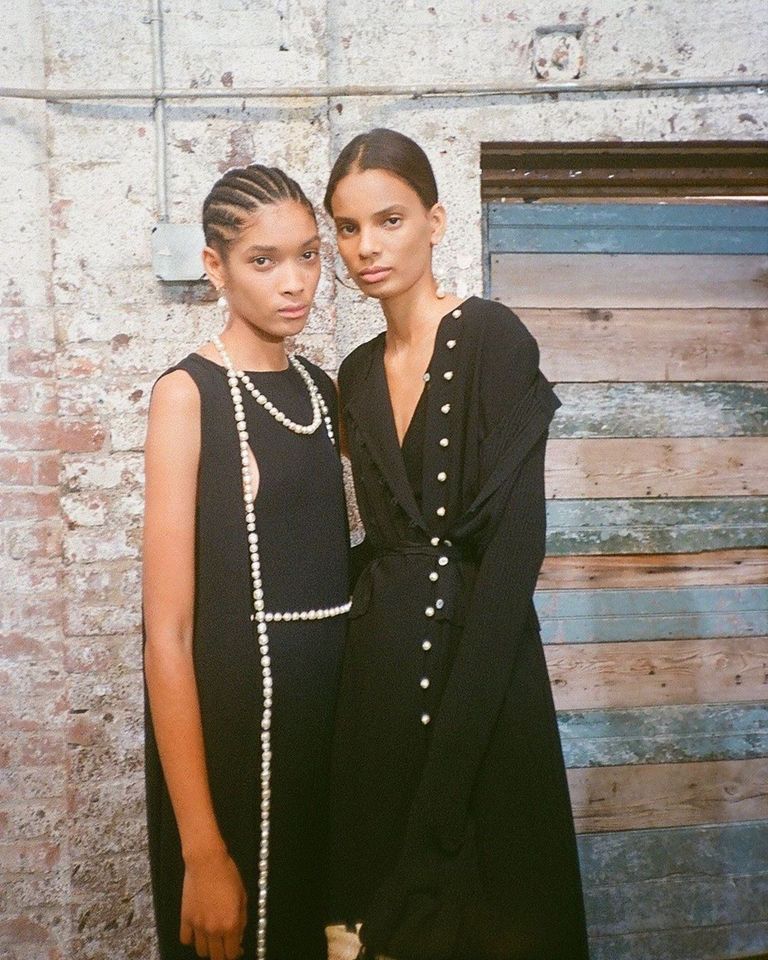 Altuzarra Spring/Summer 2021

As a Cancer, the current pearl jewelry is perfect for you to explore your sensitive and intuitive side. Much like the pearl itself, you've got a layered personality with different moods and emotions, but a deeper core self.


Leo: Couture Skirts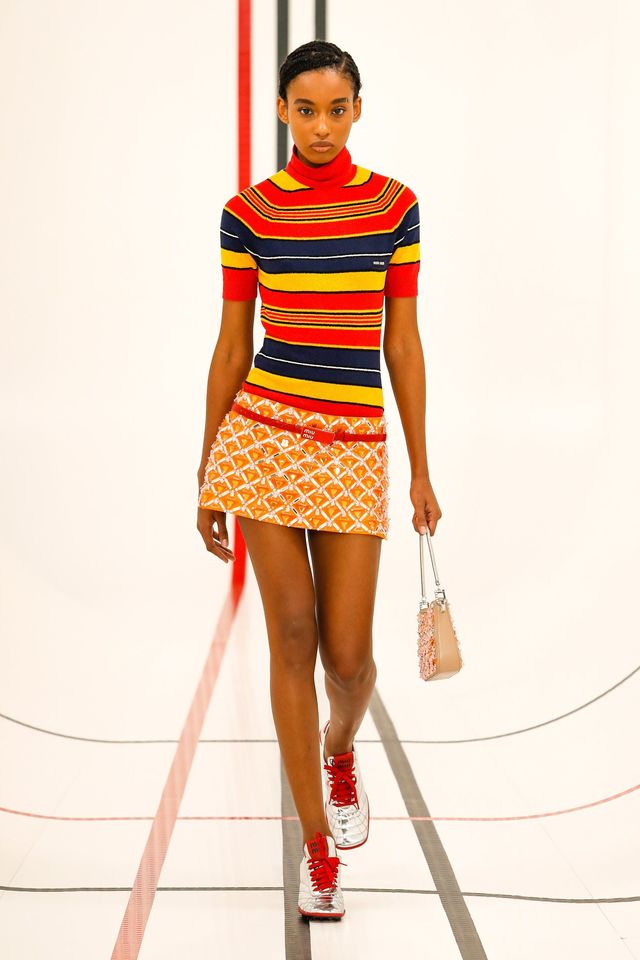 Miu Miu Spring/Summer 2021

You've got a big, captivating personality. So your skirts should have the flair and embellisment that you do. Whether they're mini or maxi, couture skirts will light up a room just like you do.


Virgo: Pleats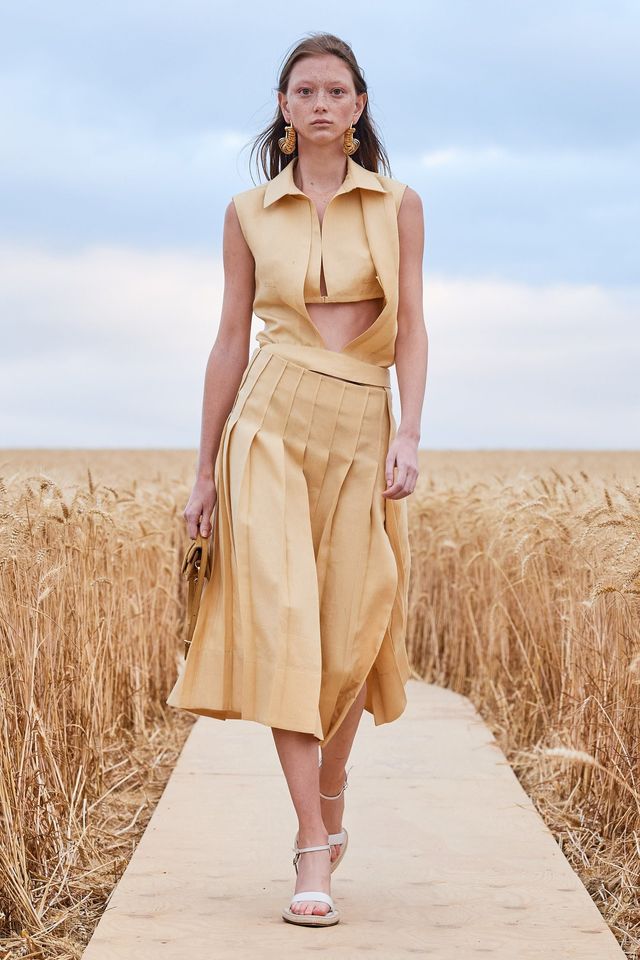 Valentino Spring/Summer 2021

As a Virgo, you're logical and systematic about everything you do, but that doesn't mean you can't have some fun. Pleats are fun while still being practical and sophisticated.


Libra: Peter Pan Collars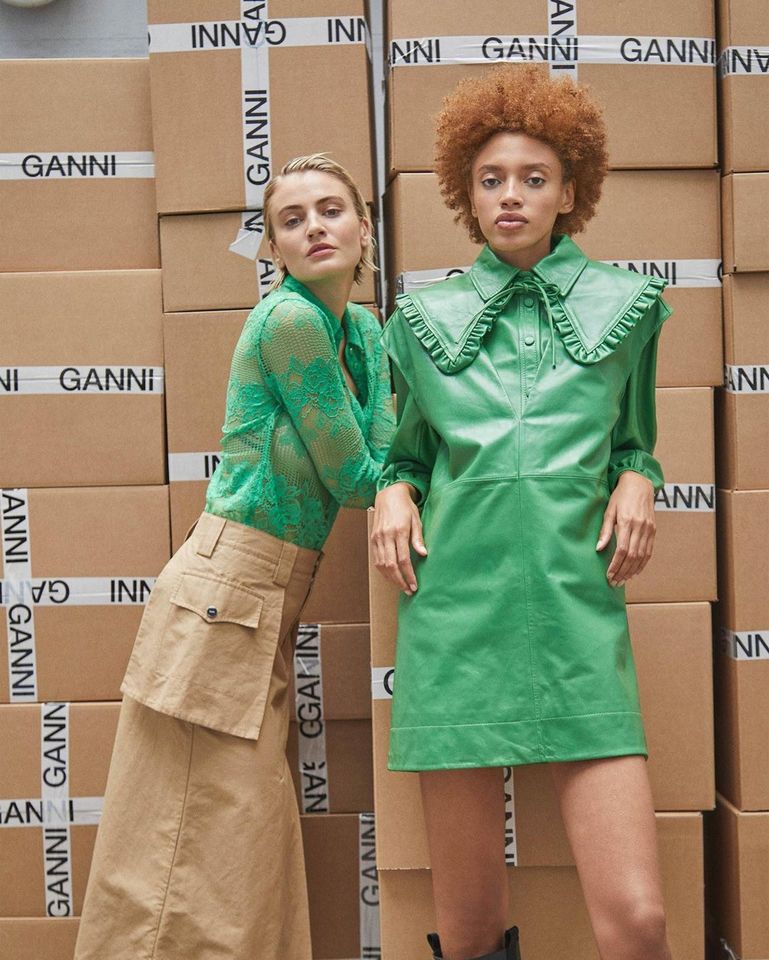 Ganni Spring/Summer 2021

Libras are all about aesthetics and exquisite taste. With its exaggerated detail and youthful spirit, the Peter Pan collar is just the dose of fantasy and playfulness you need in your wardrobe.


Scorpio: Brown Tones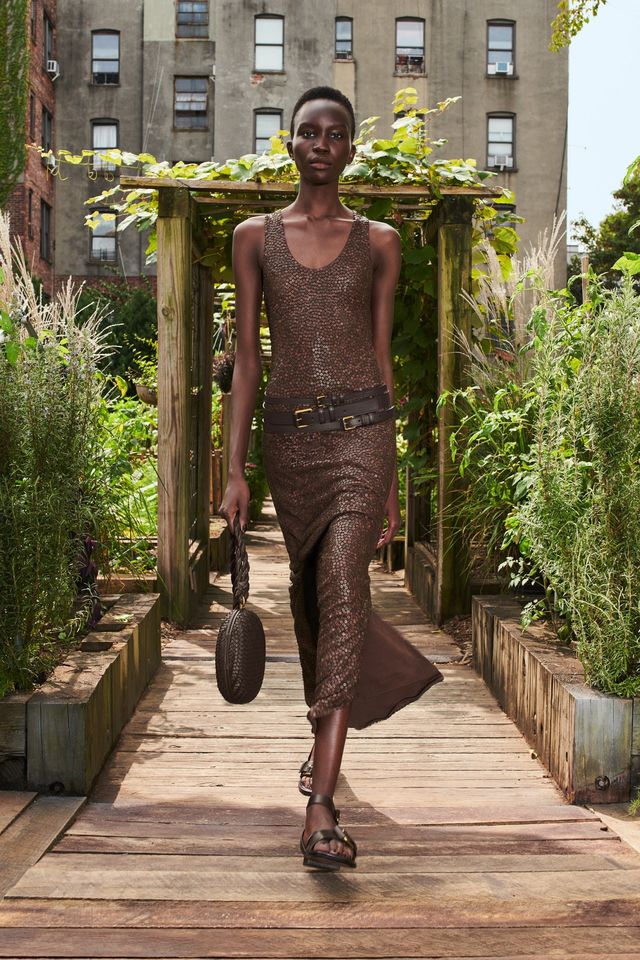 Michael Kors Collection Spring/Summer 2021

With your complex charisma and your ability to read people, you often get a bad rap as a Scorpio. Rather than hide your gifts, own it with the brown trend that's taking over runways and Kardashian Instagram posts. An all-brown outfit is powerful and sleek, just like you.


Sagittarius: Resort-Ready Escapism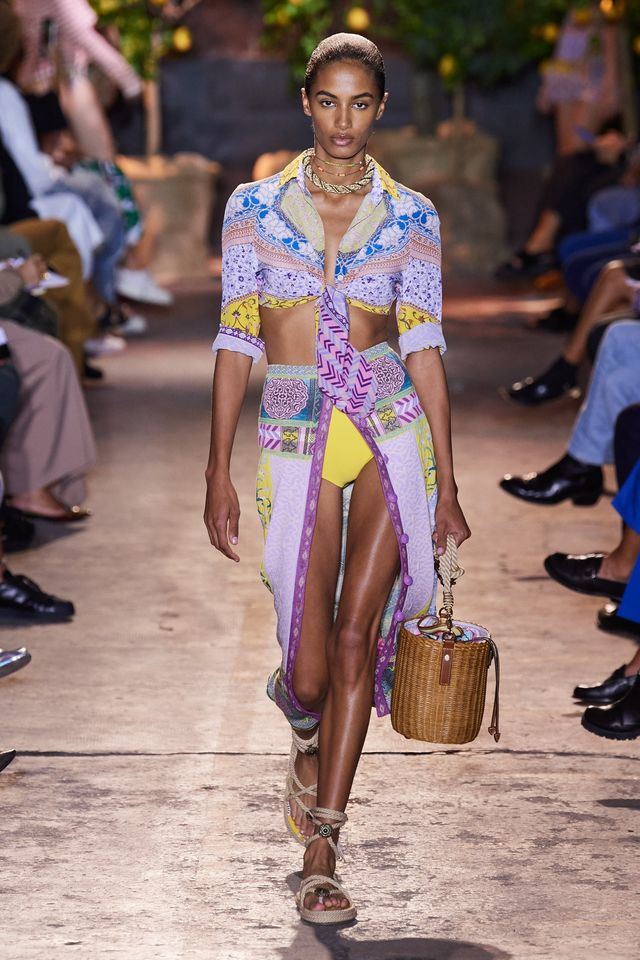 Etro Spring/Summer 2021

You're the explorer of the zodiac signs, which has probably made this past year of sitting still intolerable. Get out of your comfort zone without going anywhere with the latest escapism trend, perfect for an adventurous Sagittarius like you.


Capricorn: Wide Leg Pants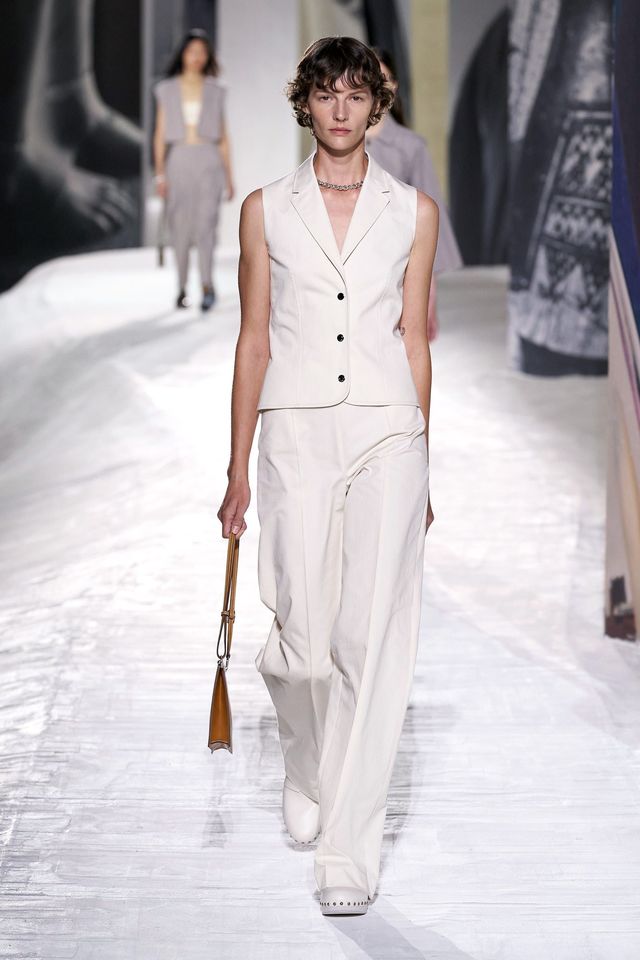 You're responsible, dutiful, and all about attracting respect rather than attention. Strut your way to success in a pair of wide leg pants, which have that formality that skinny jeans are lacking.


Aquarius: Psychedelic Prints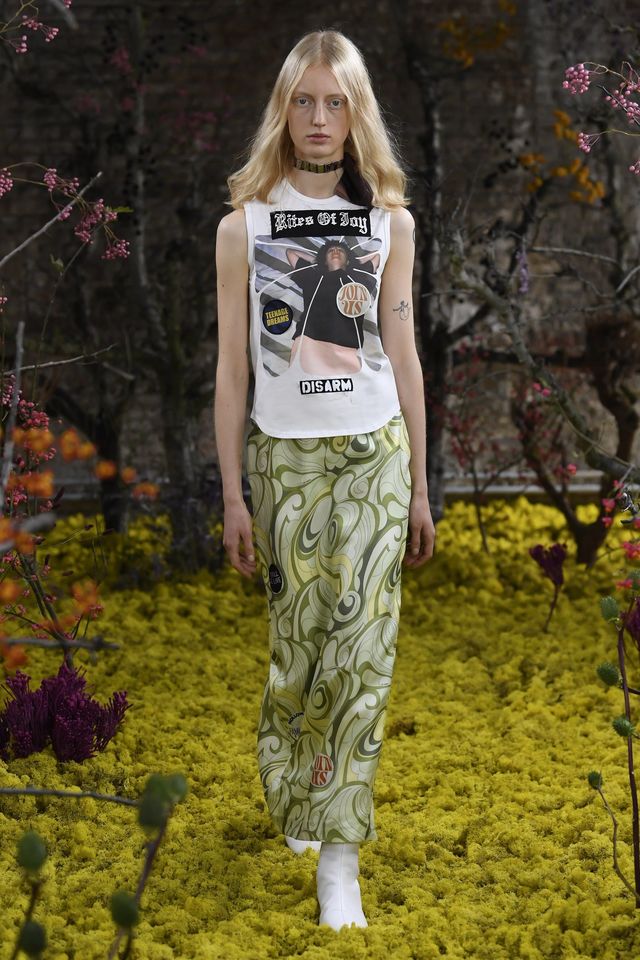 Raf Simons Spring/Summer 2021

To say you're a little weird may be a bit of an understatement. But that makes you you. You're known for your nonconformist attitude, which includes your eccentric, unconventional fashion choices. Put on your psychedelic prints to talk about the latest conspiracy theories and the best ways to rebel against any kind of authority.


Pisces: Novelty Knitwear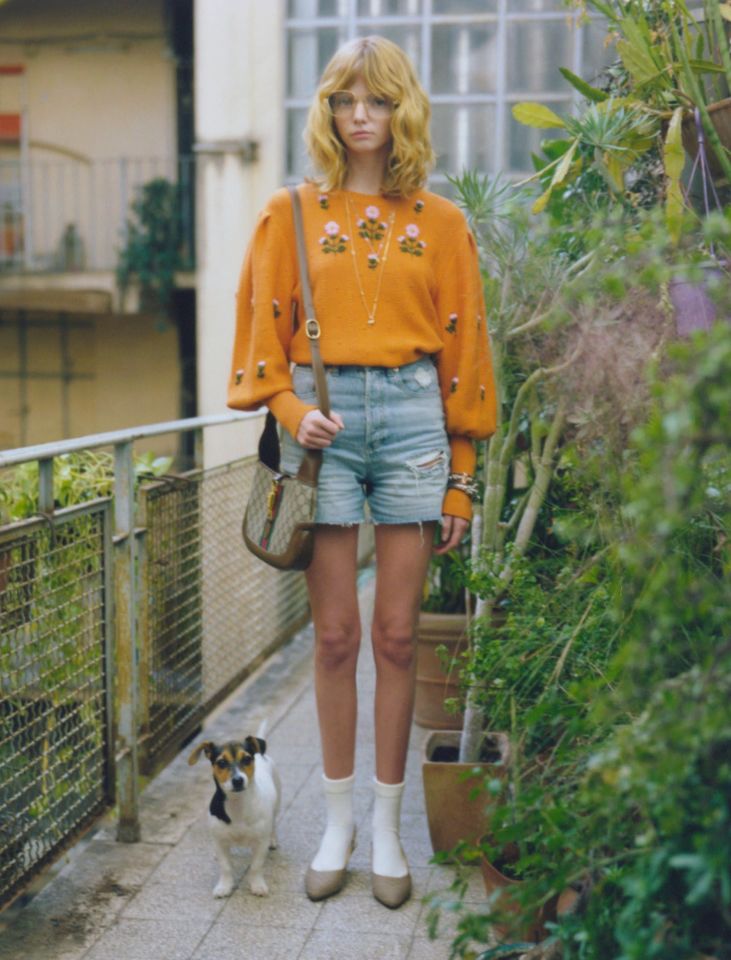 Gucci Spring/Summer 2021

The novelty knitwear trend is funky and cool, allowing you to get in touch with your creative and gentle side.