A hush falls over the cavernous space of the Park Avenue Armory as a crowd of fashionistas sits in bleachers, ready to watch the latest show from New York's most exciting young designer, Christopher John Rogers. An enormous satin curtain falls and the lights go up on a theatrical set resembling the interior of a luxuriously minimalist apartment building, from which models descend to the thundering soundtrack of Rosalía's "A Palé." In the front row sit luminaries from the world of fashion and culture in New York, including The Cut's Lindsay Peoples Wagner, stylist Mel Ottenberg, and curator Antwaun Sargent.

If this sounds like the typical scene at a hot-ticket show at New York Fashion Week, you're not wrong. But in this case, it's the climactic set piece of the first episode of the Gossip Girl reboot, which premiered last week on HBO Max. Featuring designs from Rogers's spring 2021 collection, the scene offers an irresistible vision of what the fashion world might look like once it opens back up for what many are predicting will be a second Roaring Twenties. (And in a moment of perfect synchronicity, the episode premiered in the thick of the first in-person fashion shows at Paris couture week in over a year, and just as Rogers's collection is beginning to hit stores.)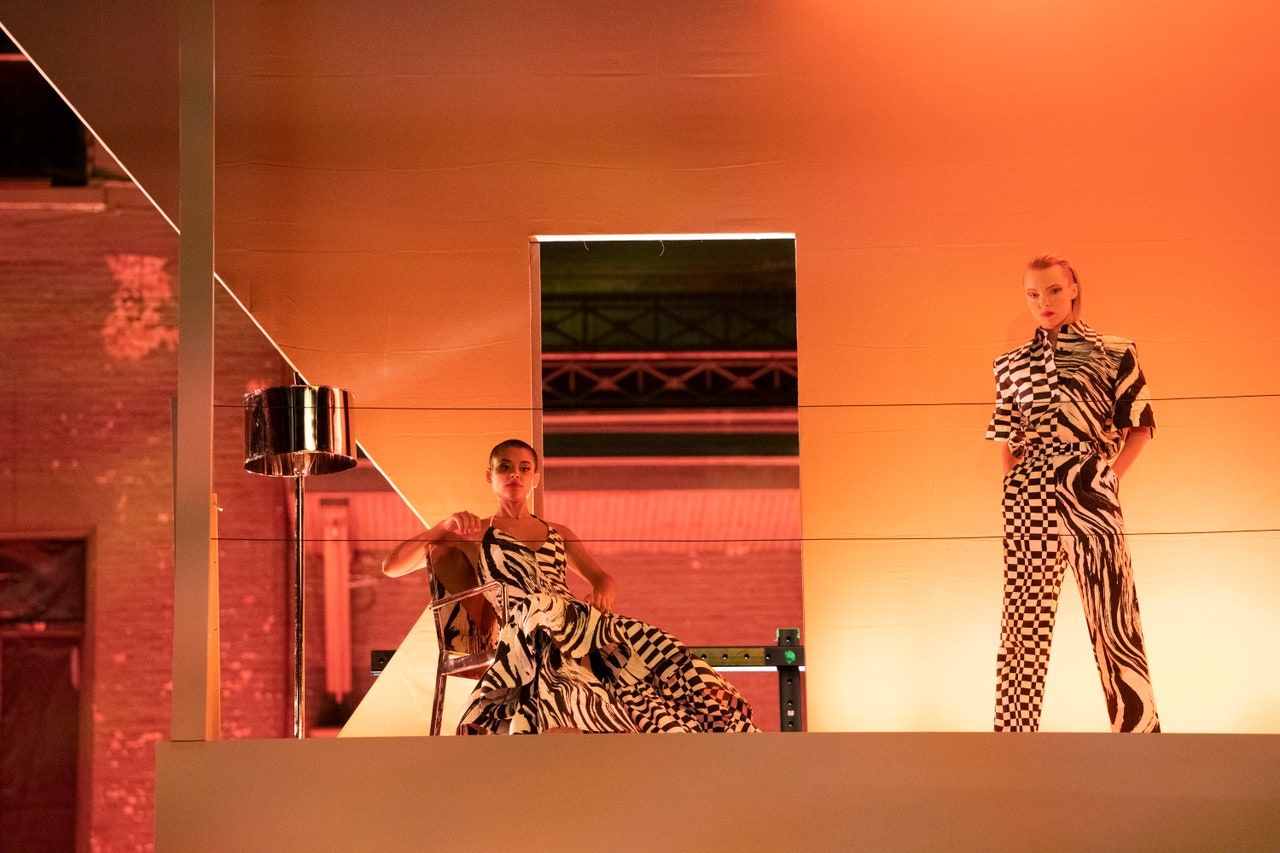 Julien Calloway (played by Jordan Alexander) and a model pose on the set of the Christopher John Rogers show in the first episode of Gossip Girl.

"The first time we watched the run-through of the fashion show scene on the monitor, and seeing [Jordan Alexander] walk out in one of my favorite dresses from the collection, I had chills," says Rogers of the experience. "It was a gag!" After the pandemic scuppered Rogers's plans to stage an in-person show for his spring 2021 offering (instead, he presented it via a lookbook), Gossip Girl came as an unlikely opportunity to finally showcase the world he built around it in full-and translate the thrill of attending one of his famously bombastic runway spectacles for television viewers around the world.

"It was this amazing moment that we could do the show for Christopher, and have it be this big moment in the premiere of Gossip Girl," says Eric Daman, costume designer of both the original series and its glossy new reboot. "And his design aesthetic was so perfect for it, the colors and the graphics-opulence, but in a very modern way."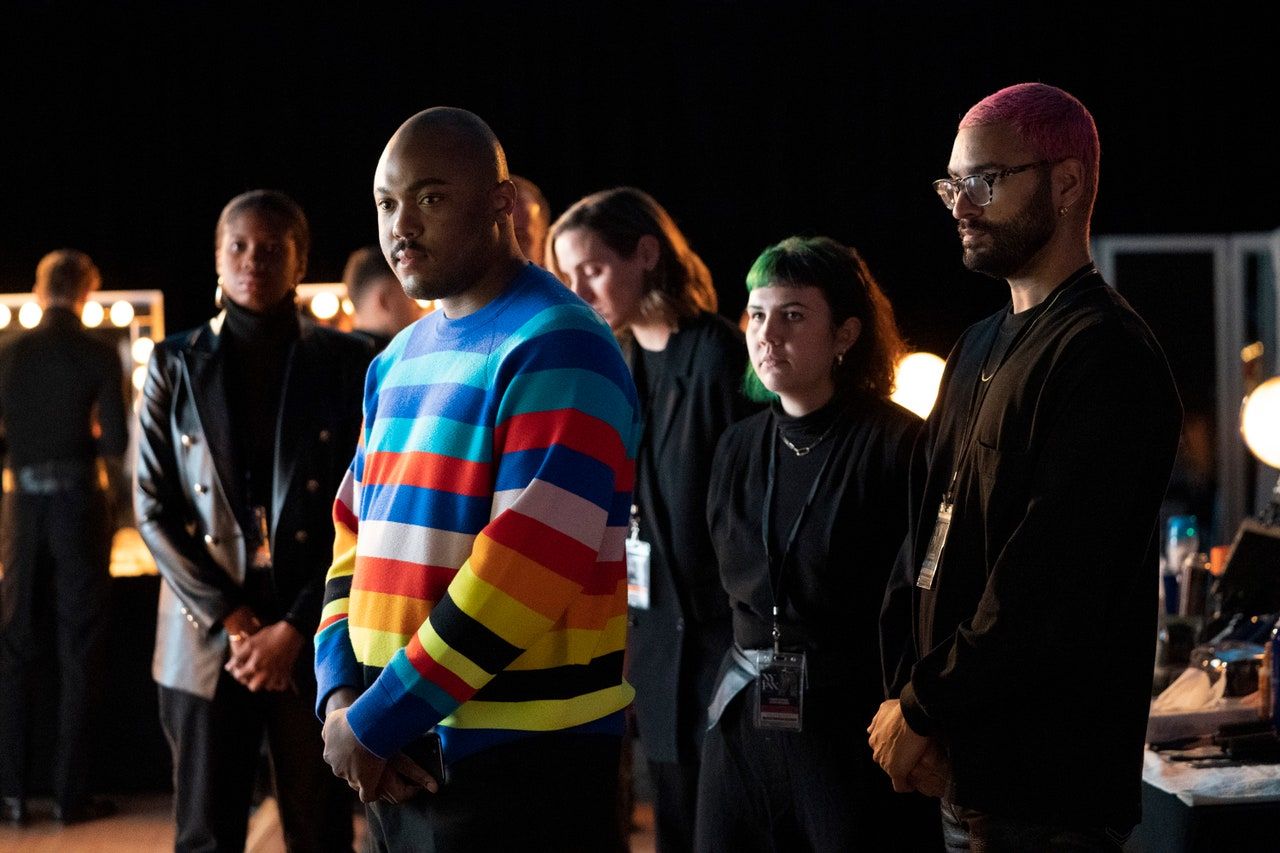 Christopher John Rogers (in one of his signature multi-colored stripe patterns) and his team watch the scene being filmed.

For both Daman and the show's creator, Joshua Safran, Rogers's distinctive approach to fashion-at once heart-stoppingly decadent and firmly inclusive-made him feel like an obvious partner for their new iteration of the show, which balances the provocative raunch of the original Gossip Girl with something more socially conscious. "I knew of Christopher already, but I think Eric was the one who suggested him first," says Safran.

"I remember seeing Christopher's work for the first time a few years ago, and his use of color and shape just blew me away," adds Daman. "At a time when everything was athleisure, he stepped in with all this beautiful ruffled taffeta which felt very future-facing in a way, as the way he was styling it and the colors he uses felt very current and contemporary. Going into it, there were some executive opinions that wanted a bigger, more established house for name-brand recognition, but Josh and I were both very adamant that it be Christopher."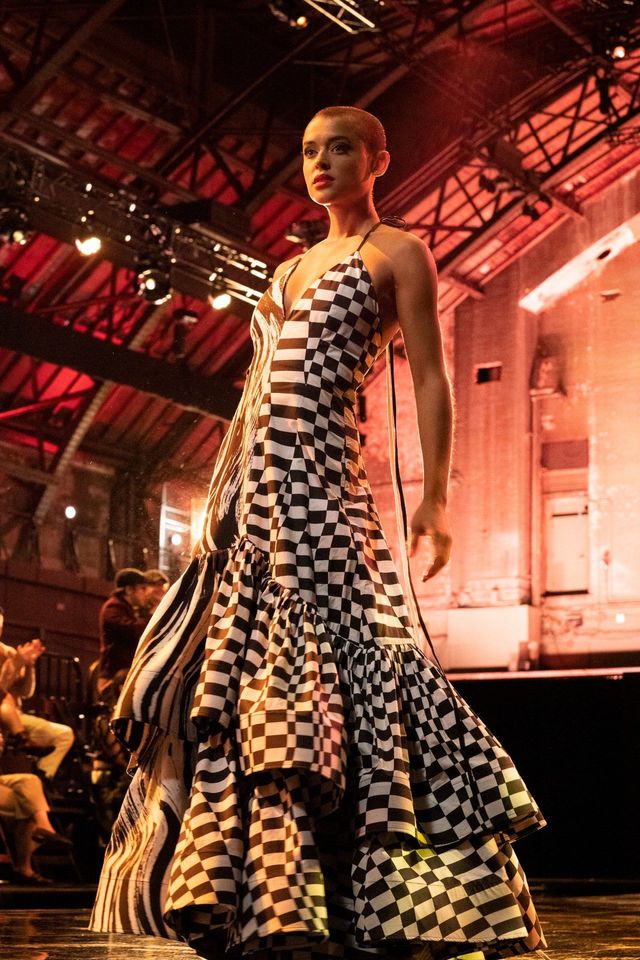 Alexander wore a look from Christopher John Rogers's spring 2021 collection in the first episode of Gossip Girl.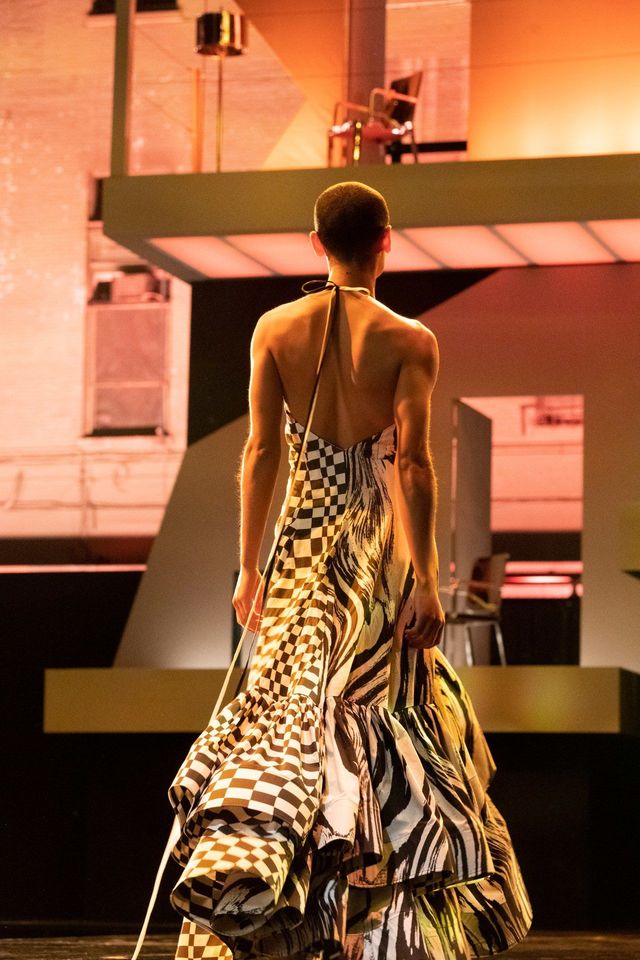 After connecting with Rogers via Daman's friend, Fashionista editor-in-chief Tyler McCall, the trio began pooling their ideas for a runway show that would feel like the ultimate New York fashion moment. "I'd always wanted to have a fashion show in the pilot, as in the original Gossip Girl we had a guerilla fashion show, but we'd never done a full-throttle fashion fashion show, as we didn't really have the budget then to stage it properly," Safran says. "So I knew I wanted that to be the centerpiece, and I always wanted it to feel like it could stand alongside some of the grander, bigger fashion shows. Although less like Jacquemus's show in a lavender field, and more like Tom Ford's show down in the subway-we wanted it to feel very New York."

"The first conversation we had with Eric and Joshua was definitely surreal," Rogers remembers. "What excited me the most about their vision for the show was how it was attempting to reflect the zeitgeist in everything from the casting, to the styling, to the editing. There were some incredibly talented designers that contributed to episodes in the original series, so I was humbled to be considered to work with them in this next chapter."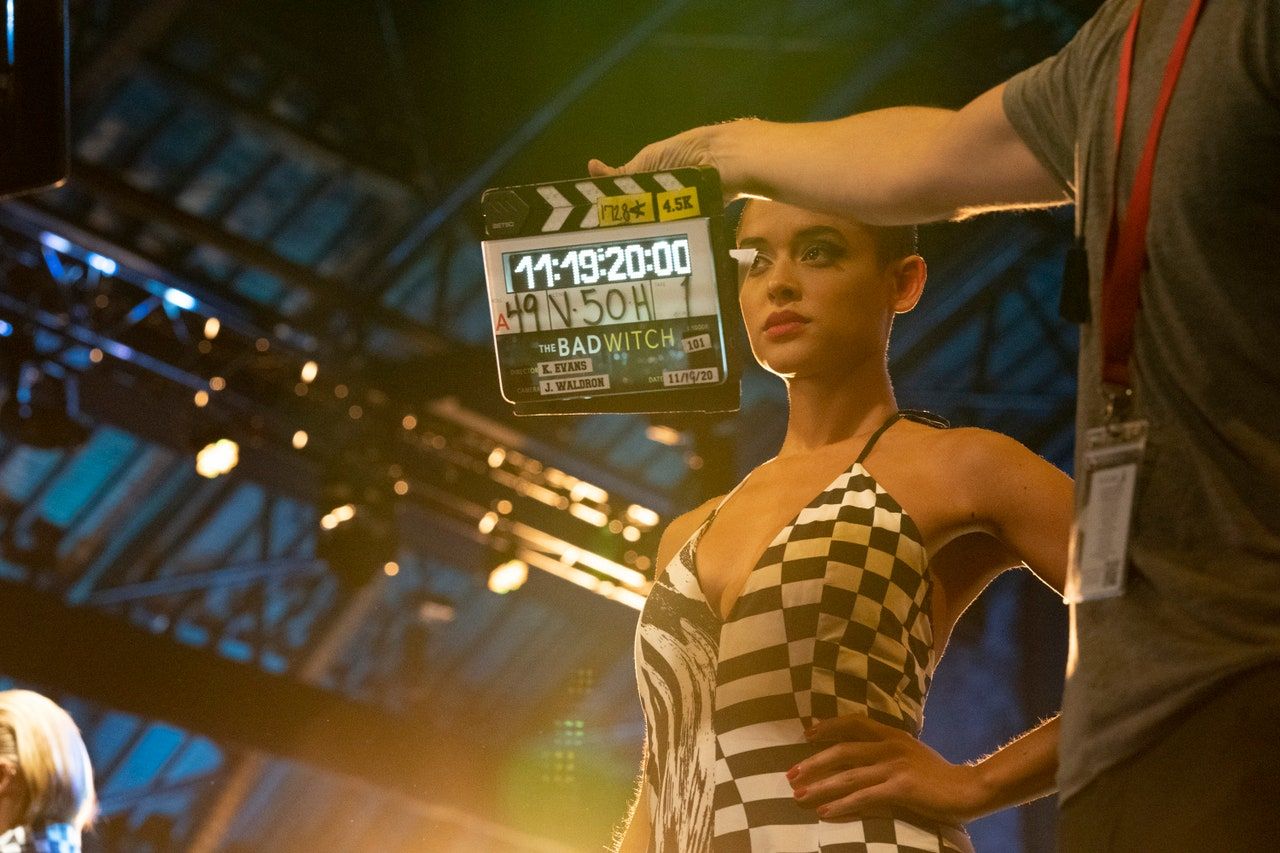 It also helped that Rogers-and, he notes, a few members of his team-was a full-fledged fan of the original series. He recalls watching the show in his hometown of Baton Rouge and being captivated both by Daman's eye for detail and the way in which he so perfectly captured a certain moment in time (among a certain social set) in New York City. "I would go onto LiveJournal and Tumblr blogs to see what designers and brands the cast was wearing and was captivated by how Eric was able to create distinct aesthetic identities for each of the characters," Rogers says.

While Daman wanted to reward the loyalty of original fans like Rogers returning to Gossip Girl nearly a decade later by sprinkling in a few sartorial references to the show's first go-around (most notably, you'll see this in the stylings of the school uniforms), he also wanted to reflect some of the more urgent conversations happening in the industry today. "We wanted to hark back to the original, but also to ask, who are the important designers now?" Daman says.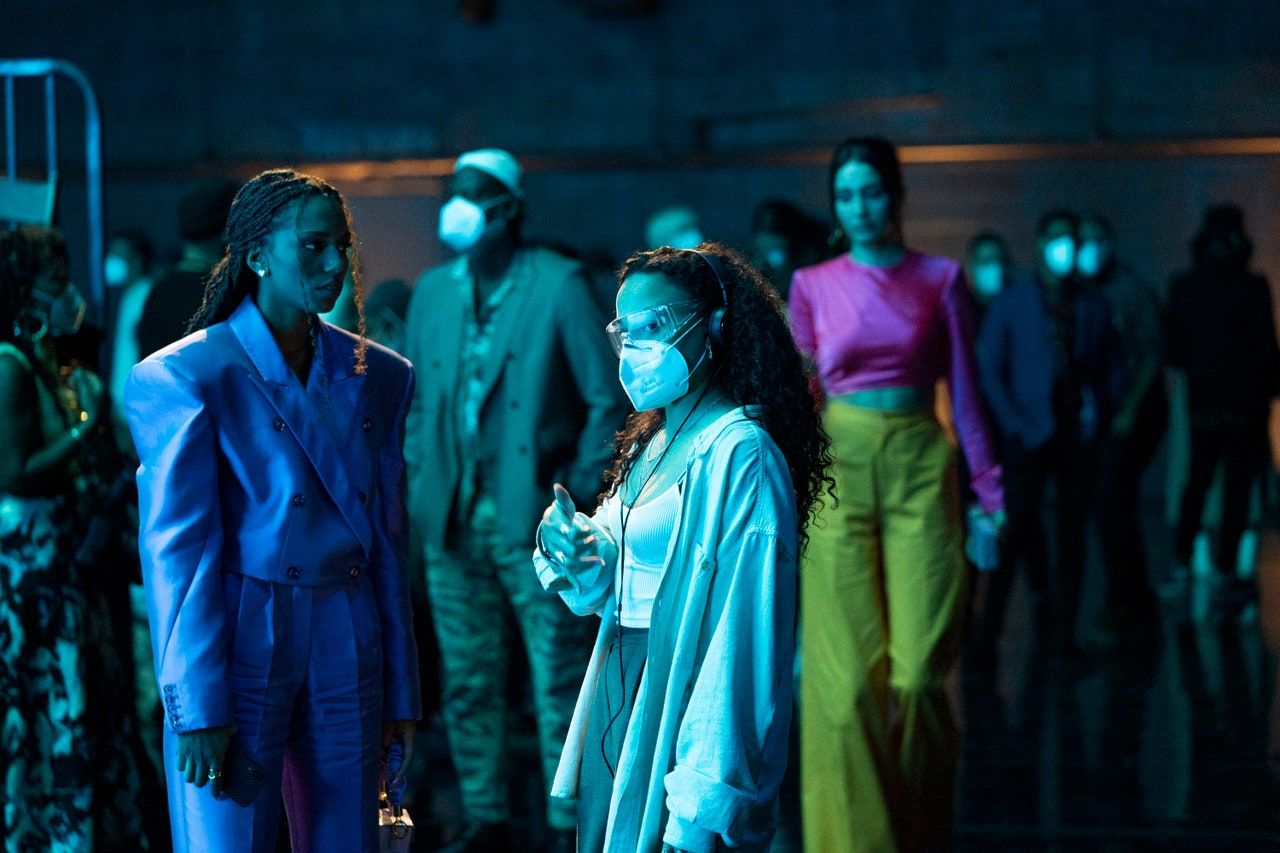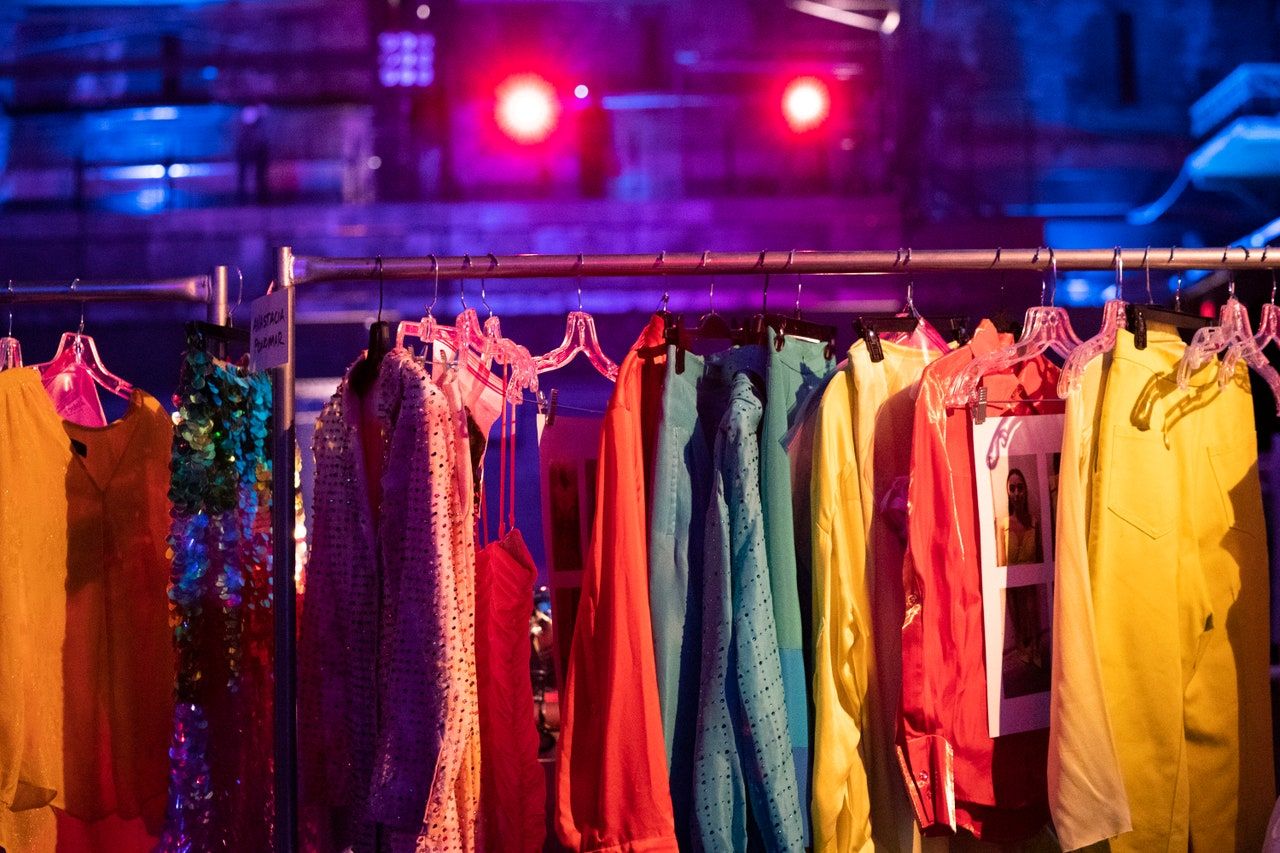 Actors Savannah Smith and Whitney Peak between takes.

Once they settled on the structure of the narrative around the show, building the visuals became fully collaborative. "We selected guests to appear in the audience, cast some of our muses and runway regulars for the fashion show scene, and some of my team appeared as extras in the scene backstage," says Rogers. Adds Daman: "We wanted to represent his vision of that collection, so we used his models, his inspiration for hair and makeup. It was always very important to stay true to his viewpoint on that. I didn't want to sully that with a stylist's perspective that was outside of his universe."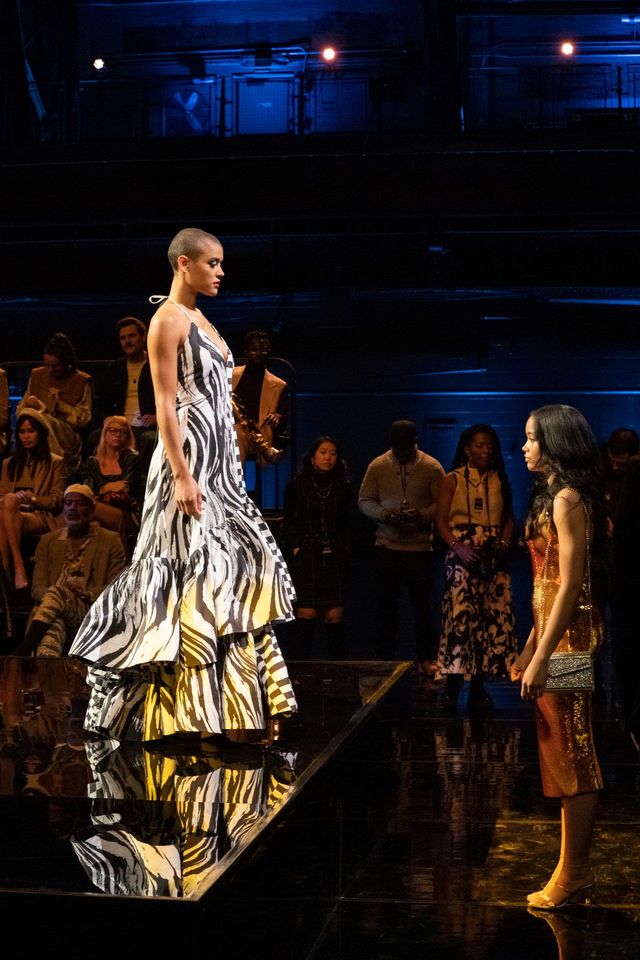 At the scene's climax, Julien Calloway and Zoya Lott (Whitney Peak) face off at the end of the runway.

When it came to the jaw-dropping scale of the set, however, Daman and Safran teased some of the details beforehand, but kept the final reveal a surprise to Rogers until the first day of rehearsals. "That was a really fun moment, to see how someone else interprets your brand and vision in a made-for-TV runway show," says Rogers. The feeling is clearly mutual: For Safran and Daman, seeing their vision realized through Rogers's singular aesthetic lens was the cherry on top of the first episode. "It's like a giant art installation and it's a huge part of the storyline, so I just feel really grateful that we could secure him and have him be a part of that, you know?" Daman says.

Yet for Rogers, the significance of this thrilling depiction of the fashion world on TV runs even deeper. "I'm excited for the brand to be a part of a larger cultural conversation about where the world stands today in 2021, whatever that means to the viewers and fans of the show, and how much things have evolved since 2007," Rogers reflects. "Being someone who watched the show originally in Baton Rouge, with hopes of moving to New York in order to start a career in fashion, to now having a show within that same show-it's really special. I hope that viewers both in and outside of the fashion world can see this as evidence that anything is possible."