"Enter the Era of Elegance," read the cover line of Harper's BAZAAR's September 1992 issue, and it was models who represented this credo. From '80s powerhouses like Linda Evangelista, Naomi Campbell, and Cindy Crawford to newcomers like Kate Moss, Alek Wek, and Jenny Shimizu, these diverse beauties superseded the close, esoteric confines, stepping off the runway and onto the global stage.

A quote from Evangelista describes their ascendancy best. "We don't wake up for less than $10,000 a day," she famously quipped in 1990. Ahead, we've rounded up the top names that made bank, attracted headlines, and fully exemplified '90s supermodels with a capital S.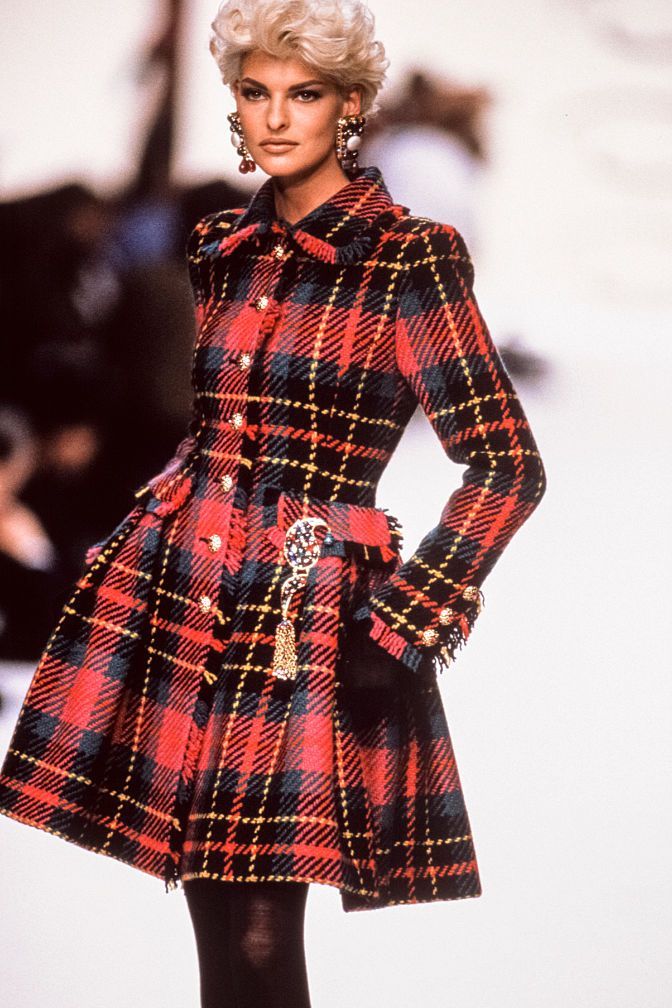 1 Linda Evangelista

Heralded as the ultimate chameleon, the Canadian supermodel went through the '90s changing her hairstyle and garnering headlines for doing so. From a black pixie cut to bright red bob to a platinum-blonde coif, Evangelista's looks season after season captured the attention of myriad designers, who made her the face of campaigns and the center piece of runway shows.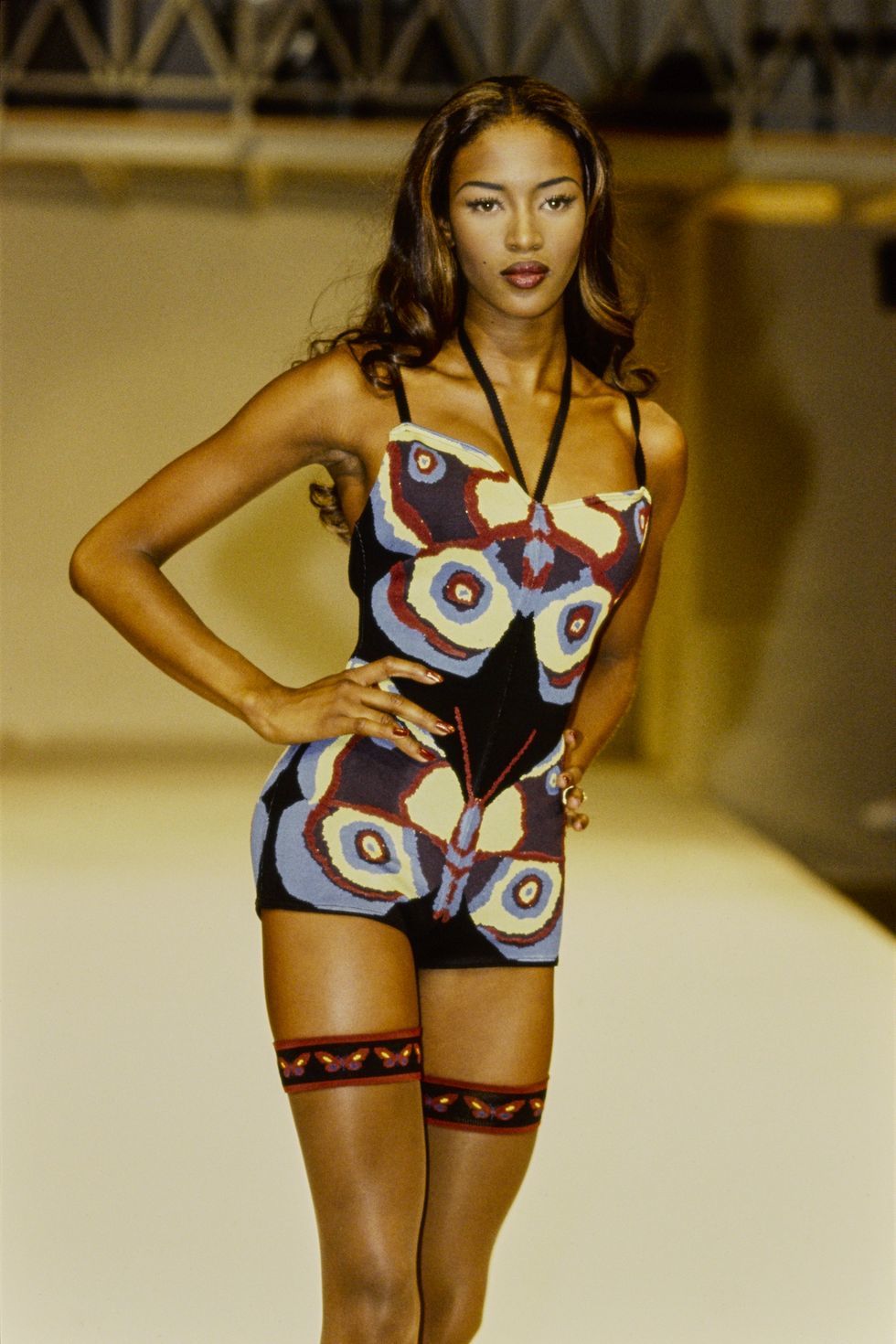 2 Naomi Campbell

Campbell is the queen of the catwalk. So much that Beyoncé immortalized her signature strut in "Get Me Bodied," encouraging listeners to "walk across the room like Naomi Campbell." And though this English beauty received a great amount success, her rise to the top was faced with adversities. She was often the only Black model in runway lineups, campaigns, and editorial shoots-a pervasive mindset that she has fought to overturn throughout her illustrious career.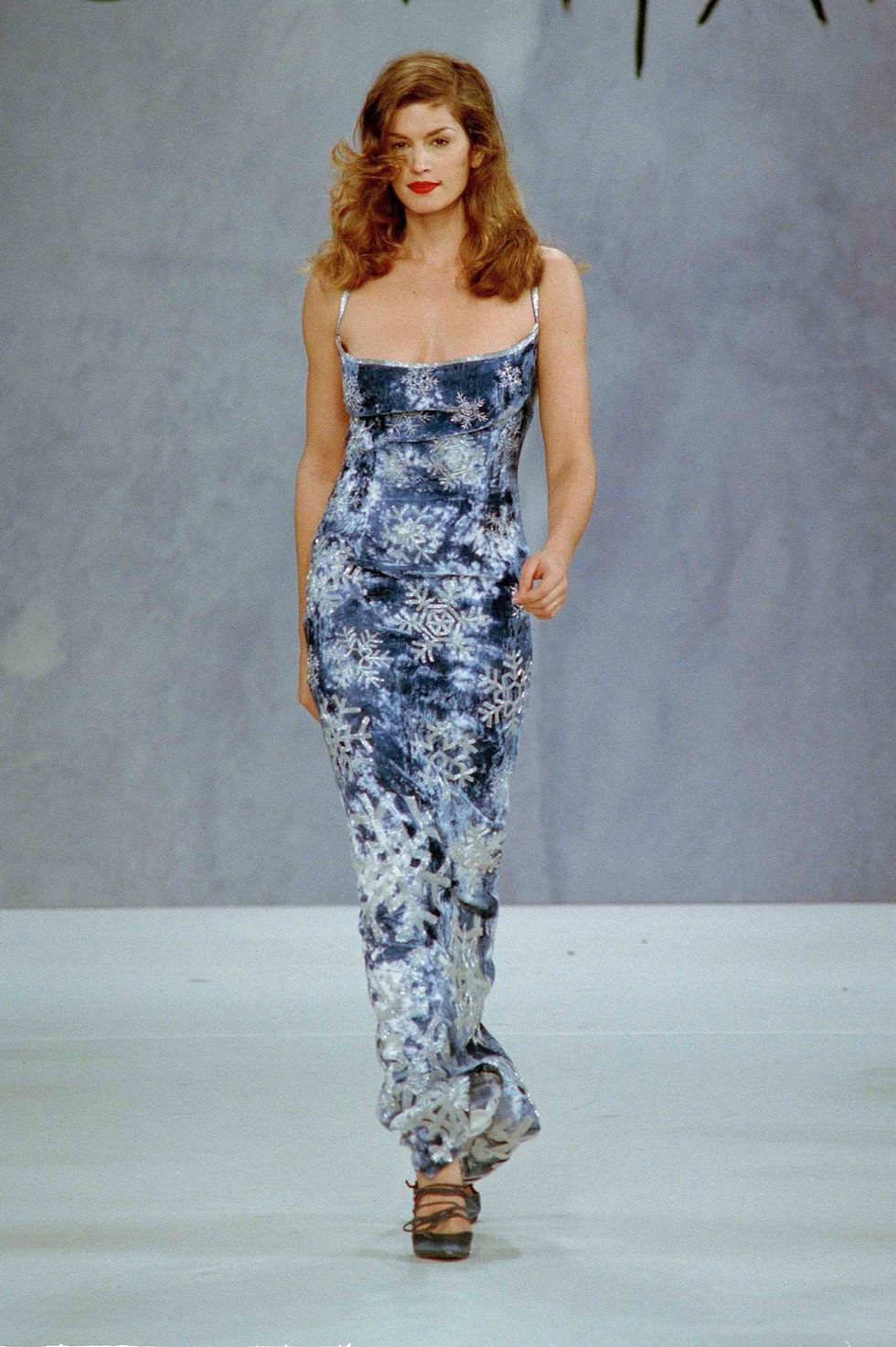 3 Cindy Crawford

More than most, Crawford's renown in the '90s superseded the industry. She was-and still is-a cultural icon, starring in not just myriad fashion campaigns, but also in Pepsi commercials. Her appearance on the small screen, too, extended to hosting House of Style on MTV. With her distinct beauty mark, her face was plastered on billboards and advertisements. And now, her daughter, Kaia Gerber, is following in her famous footsteps.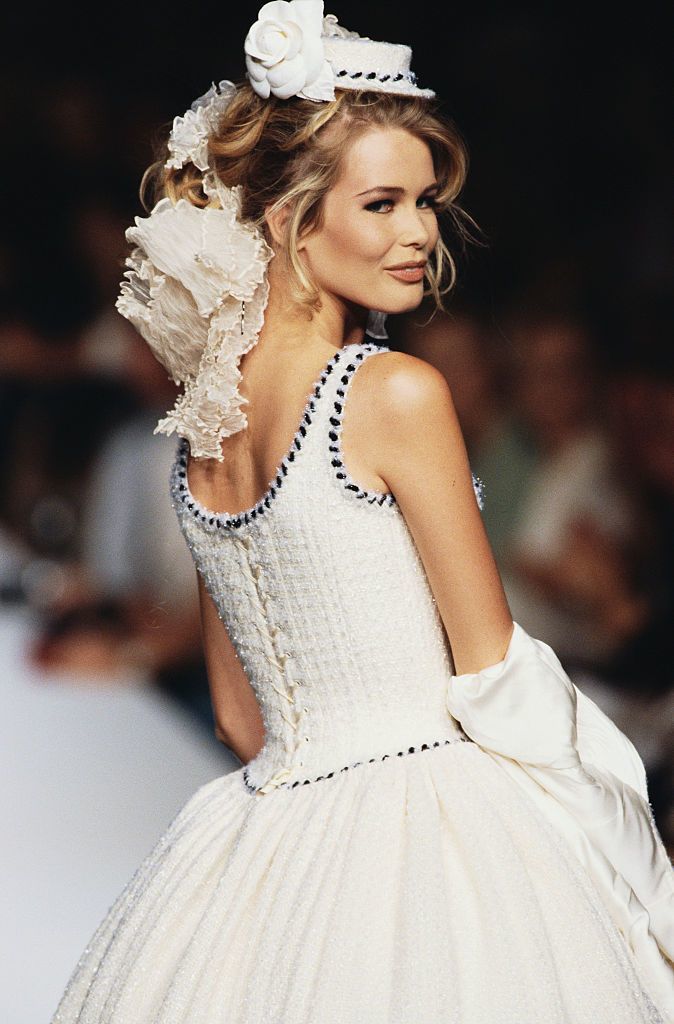 4 Claudia Schiffer

Discovered in a nightclub in Düsseldorf, Germany, Schiffer-with her luscious blonde locks, smoky eyes, and plump pout-was touted as the second coming of Brigitte Bardot. Karl Lagerfeld was a fan, taking her under his wing and making her the face of Chanel-a distinction she received with other labels, including Guess. She would garner cover after cover, currently holding the record in the in the Guinness Book of World Records. And along with aforementioned models, Schiffer was a member of the Big Five.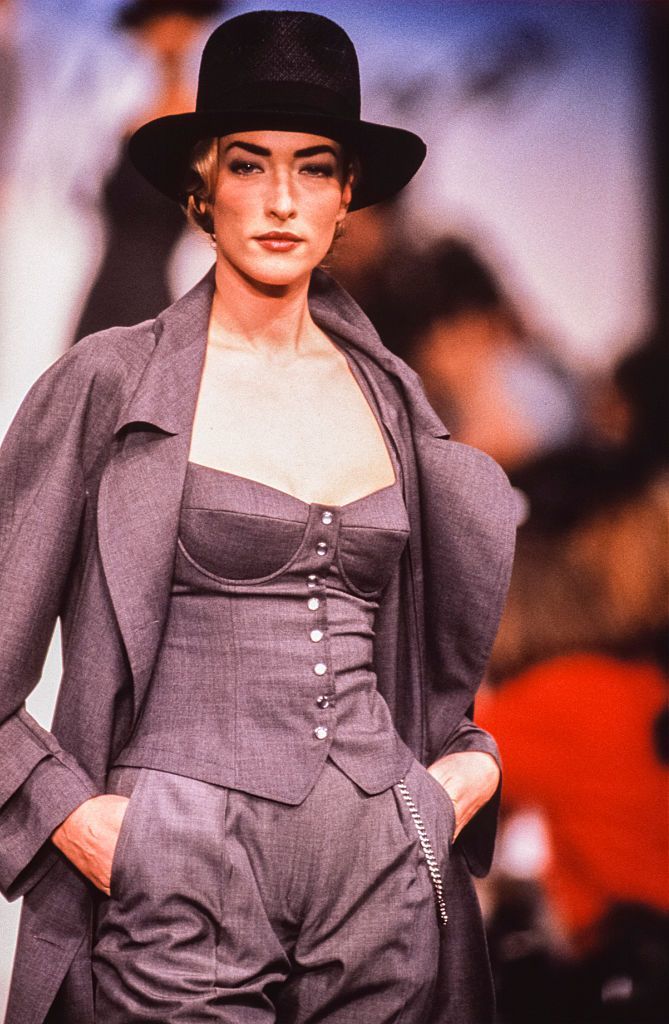 5 Tatjana Patitz

In some cases, Patitz is the one who rounds up the Big Five. Born in Germany and raised in Sweden, the statuesque blonde with killer eyebrows fronted the campaigns of Chanel, Jean-Paul Gaultier, Revlon, Cartier, L'Oréal, and more. But she is perhaps best remembered for starring in the music video for George Michael's "Freedom! '90," along with Naomi Campbell, Christy Turlington, Cindy Crawford, and Linda Evangelista.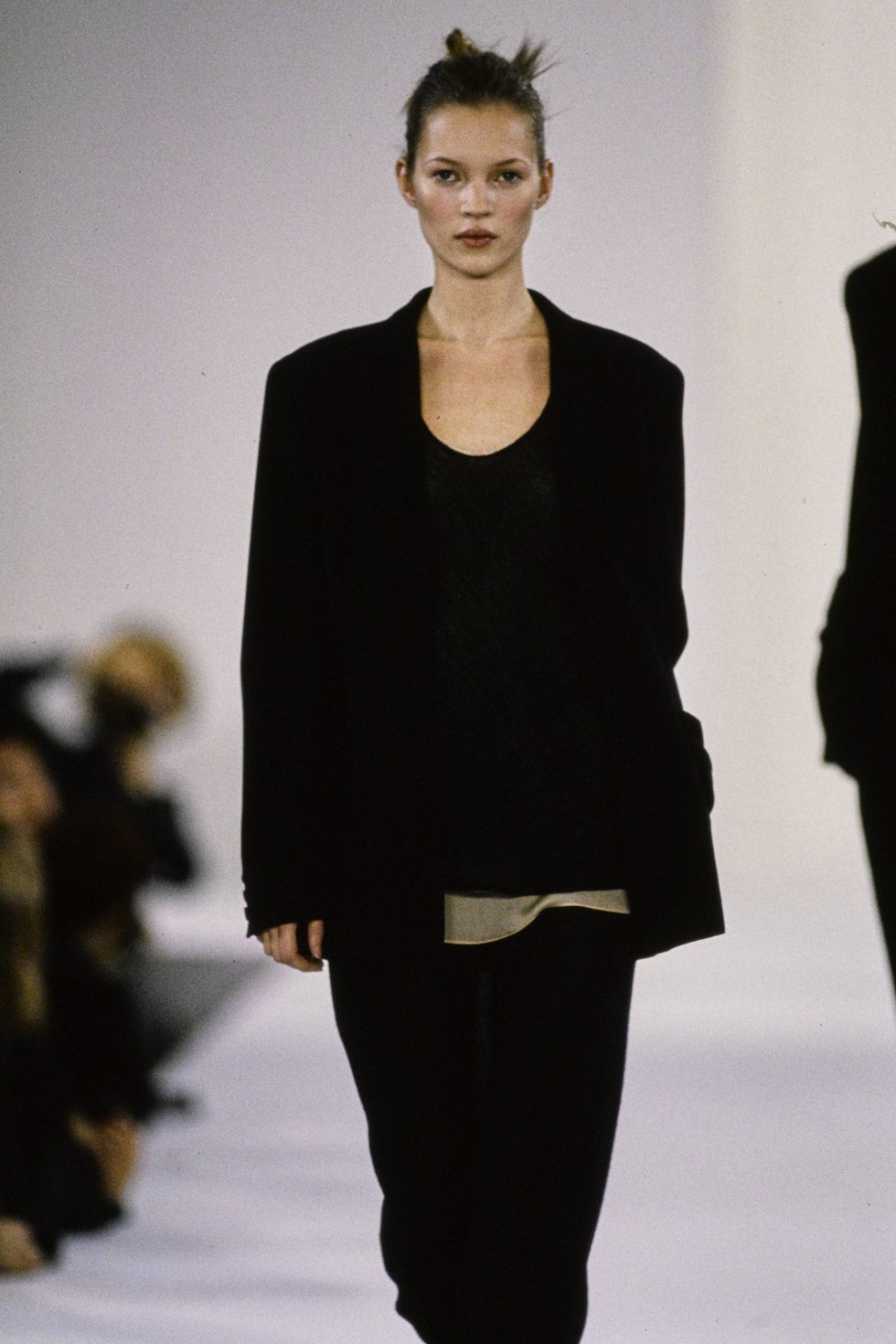 6 Kate Moss

Kate Moss's entry into the fashion industry was somewhat controversial. Discovered at an airport in London at 14 years old, her waiflike figure was a contrast to the Amazonian bodies that preceded her. Indeed, she was the poster child for the grunge style that pervaded a good part of the '90s-and her party-going lifestyle and string of famous relationships only heightened this reputation. Still, her name crossed industry barriers, becoming part of the pop culture lexicon.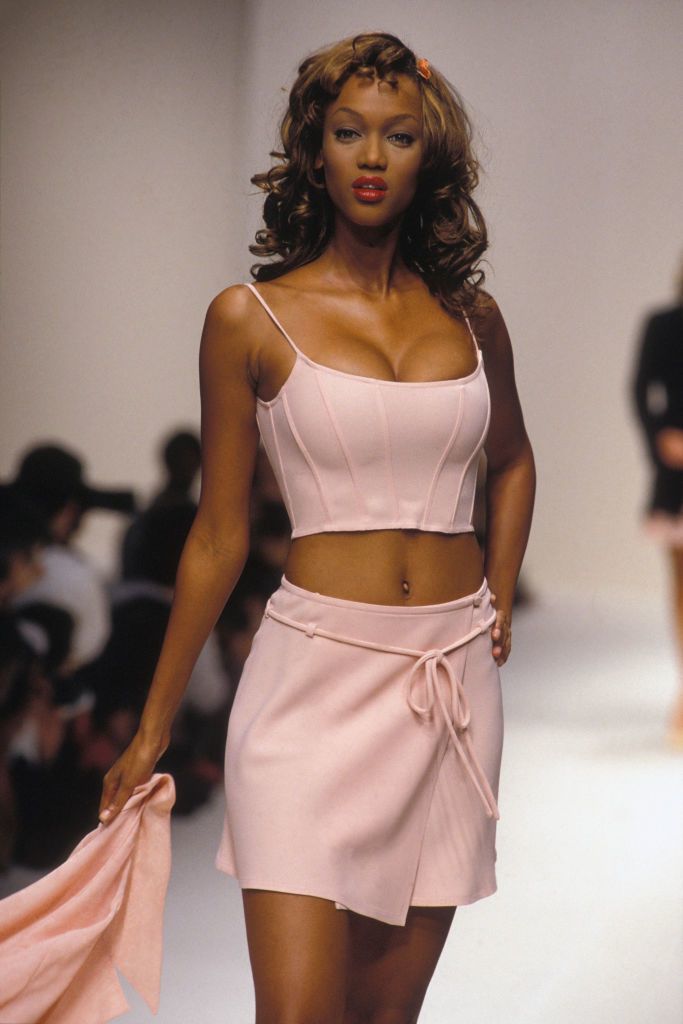 7 Tyra Banks

From model to media mogul, Banks's career is a string of epic highs. She conquered her first runway season at Paris Fashion Week, booked editorial shoots in all the top glossies, signed lucrative contracts with CoverGirl and Victoria's Secret, and became the first Black model to front the Sports Illustrated Swimsuit Issue. But it was her moves outside the industry that catapulted Banks to the upper echelons of fame. She starred in a number films and television shows, recorded music albums, founded charities, and created the behemoth America's Next Top Model, which has run for 24 cycles.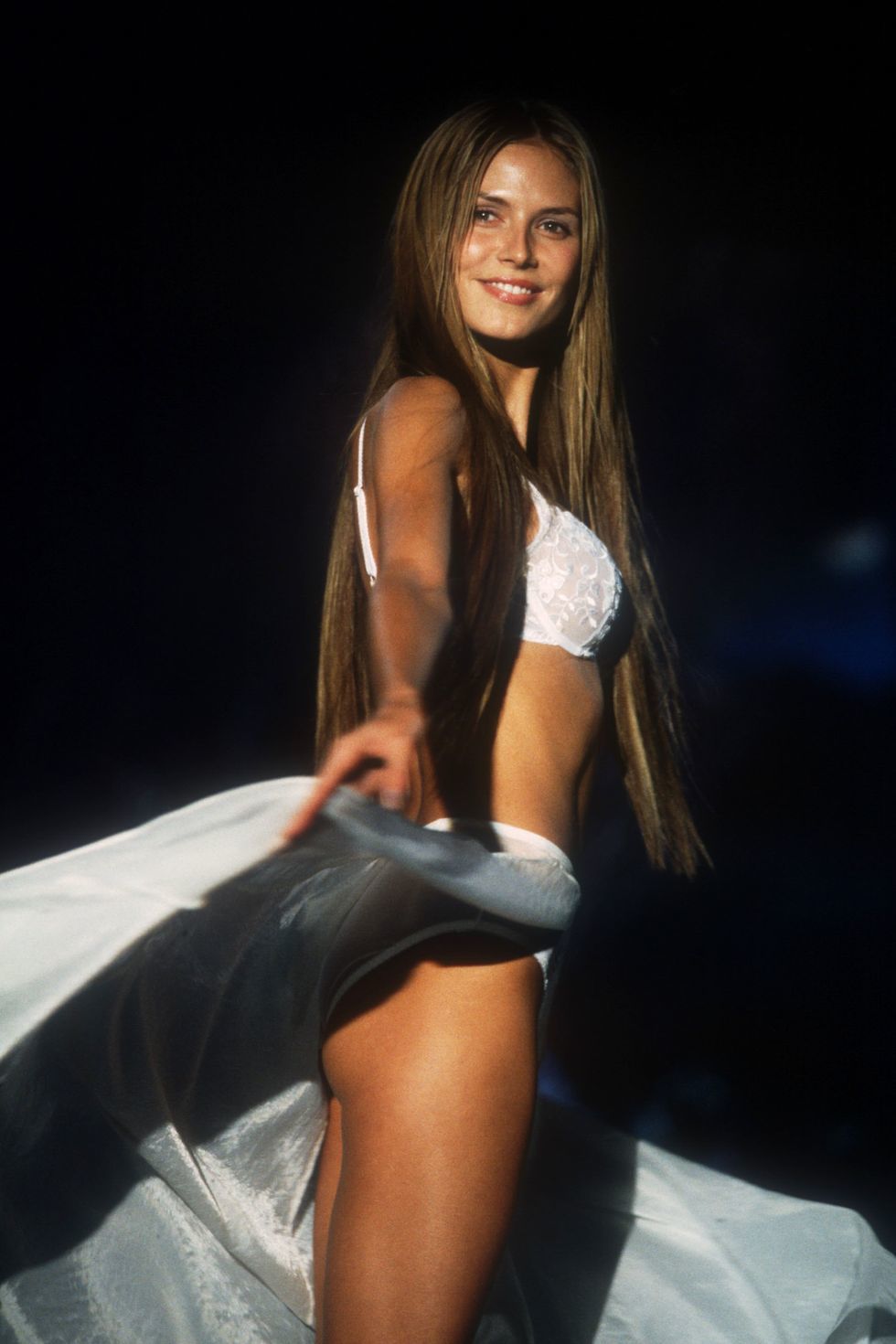 8 Heidi Klum

Like Banks, Klum parlayed her modeling success into other media ventures. The German beauty went from starring in campaigns for Marc Jacobs and spreads for Harper's BAZAAR to becoming the face of Victoria's Secret and appearing in films and television shows. Later on, she joined the judges table for America's Got Talent, Project Runway, and Making the Cut, which she also executive-produces. And if that isn't enough, the serial entrepreneur has an eponymous lingerie collection.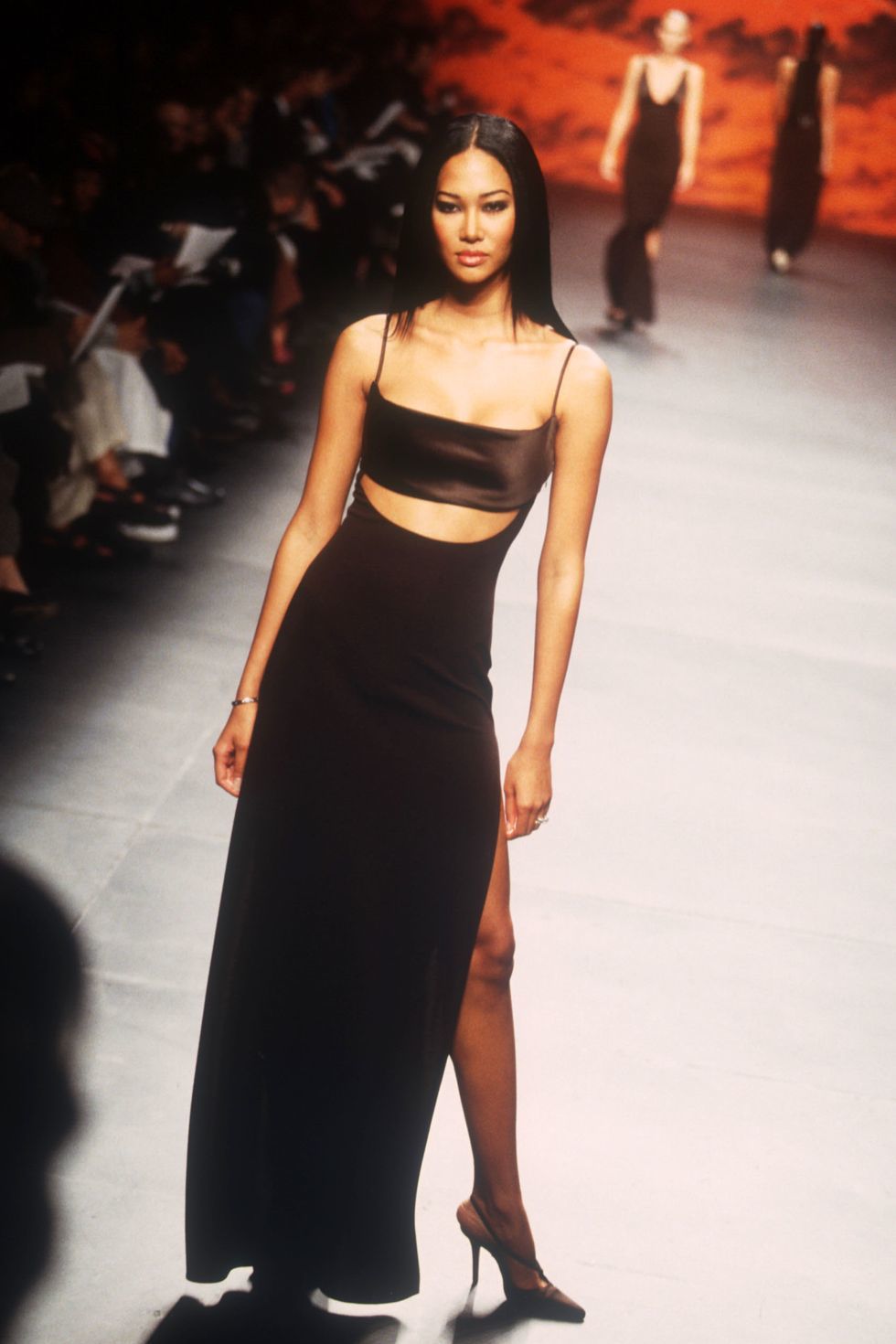 9 Kimora Lee Simmons

At the tender age of 13, Simmons was signed by Karl Lagerfeld at Chanel, who regarded her as the "Face of the 21st Century." Brands like Fendi, Valentino, and Yves Saint Laurent also took notice. Then, after marrying entrepreneur Russell Simmons, she founded Baby Phat-eventually becoming the president of its parent company, Phat Farm, which amassed $265 million in profits in 2002. She also created the Kimora Lee Simmons Scholarship Fund and is involved in a number of charities.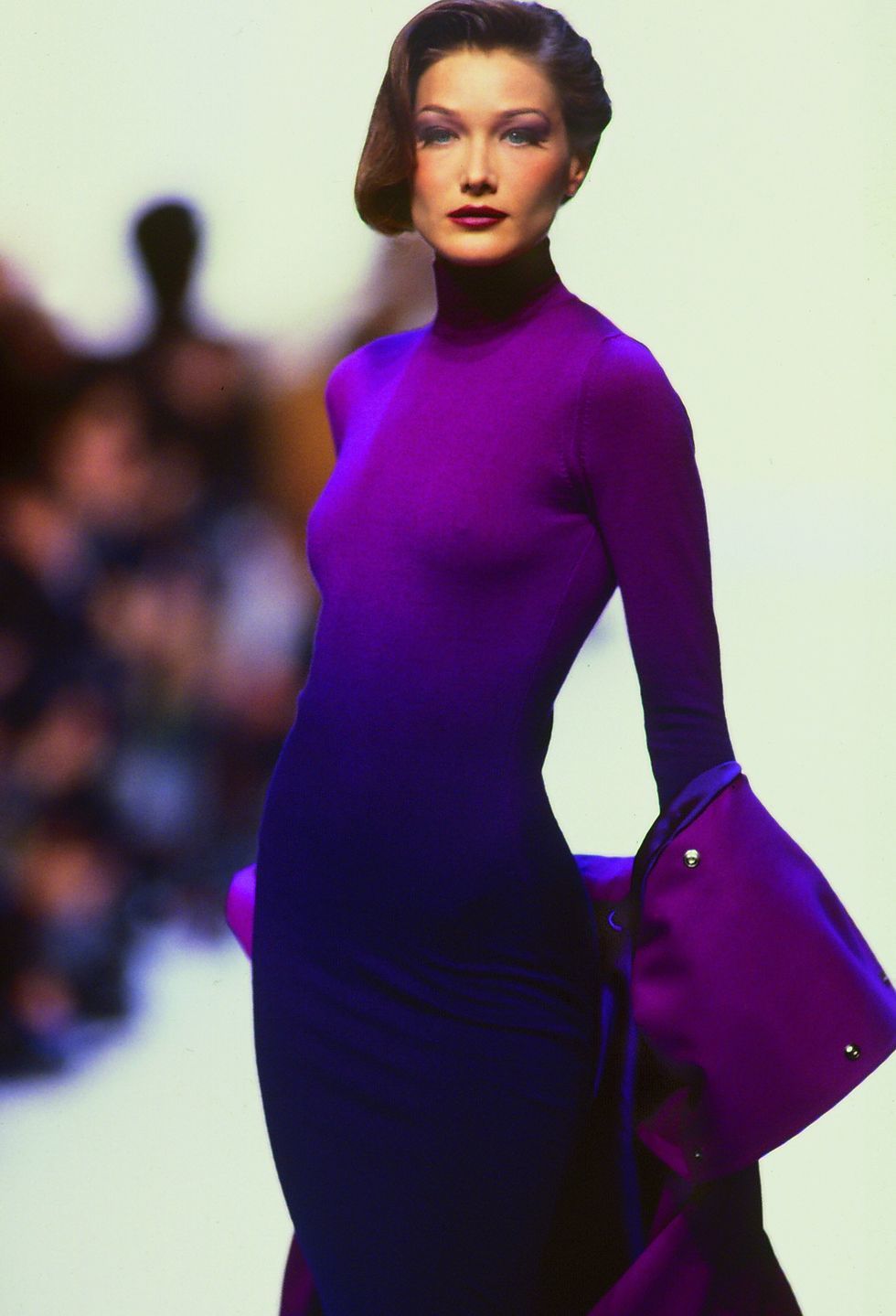 10 Carla Bruni Sarkozy

Sarkozy walked down her every major designer runway, appeared in endless fashion editorials, and fronted campaign after campaign. And though she wasn't overtly politically active during her heyday as a model, the Italian native was ushered into public affairs when she married President Nicolas Sarkozy and became France's First Lady. Since her husband left office, she has been cultivating her music career, releasing a number of lauded albums.