Well here are some ideas and reference...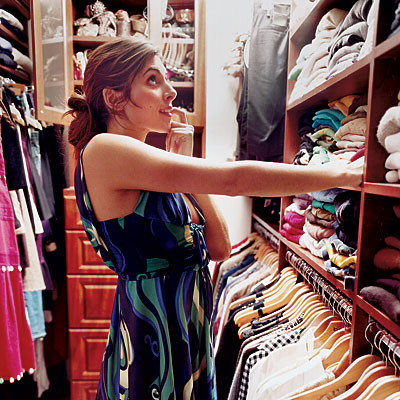 Jamie-Lynn Sigler
has a 200-square-foot Custom Closets which keep her designer dresses, bags, countless pairs of Genetic jeans, and over 75 pairs of shoes..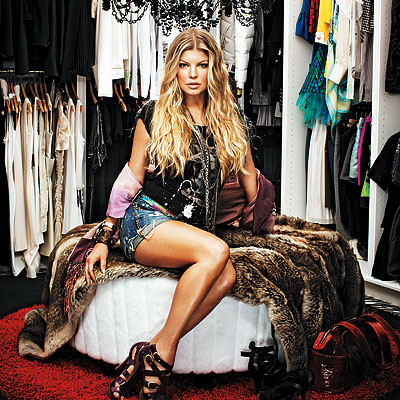 Fergie's two-bedroom-sized-closet, aka. "Fergieland" was designed by herself, so there's a boudoir-boutique feel.. The large room is just for Fergie's things (organized by color and category of course).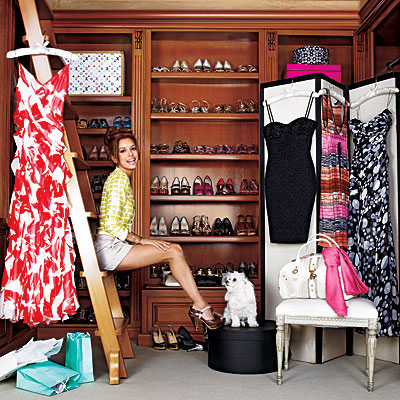 Eva Longoria Parker's

133-square-foot master closet is full of gorgeous gowns, shoes, shirts—and a coveted Hermes hot-pink crocodile Birkin bags, 50 pairs of jeans and more than one pair of Ugg boots.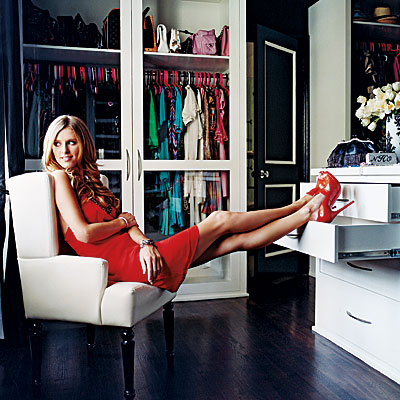 Nicky Hilton

manages to keep two "very organized" couture-filled walk-in closets: "My Manolos are together, Chanels are together, Louboutins together." Besides the 200 or more handbags she owns..
Kimora Lee Simmons

combined two bedrooms to create her expansive walk-in closet: "I wanted my closet to look like a boutique," she says. It contains over 500 pairs of jeans, 35 custom-made Hermes Birkin bags and an extensive collection of jewelry.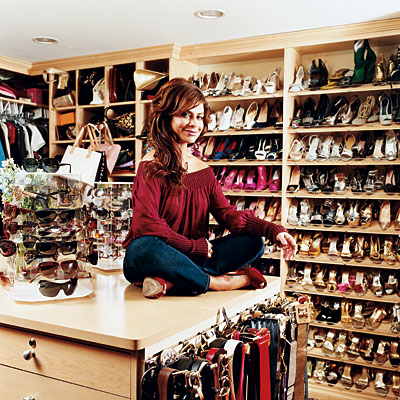 Paula Abdul

has quite an impressive walk-in closet. All her outfits and coordinating accessories are numbered with tags so she can easily pack for trips and events. Her impressive shoe collection is made up mostly of high-heels—"I always wear heels unless I'm working out,".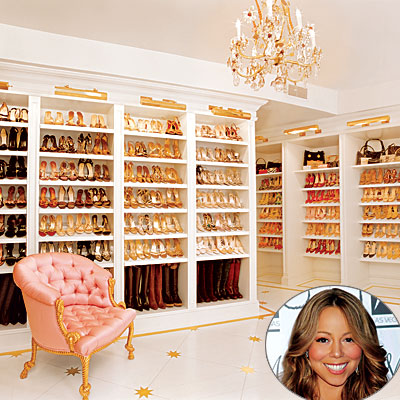 Mariah Carey has an enormous, climate controlled closet .. "I have about 1,000 pairs of shoes. But lots are in storage," she says. Carey designed the sweeping space with gold-leaf and bleached-wood floors.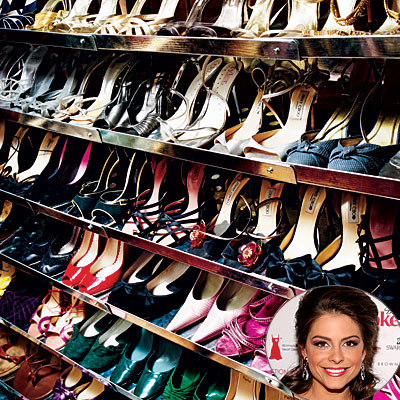 Maria Menounos's
"office/hair-makeup-and-dressing room," houses Azzaro and Calvin Klein gowns, 50 pairs of jeans, blazers, sweaters, and a cedar walk-in closet devoted mostly to rows of shoes and boots.