It's an understatement to say 2020 was a tough year for fashion. Department stores closed, indie labels shuttered, and consumer spending tanked. At times, the future of the industry seemed incredibly uncertain. Many of us even questioned its relevance: In the midst of a pandemic, a social justice uprising, and a looming climate crisis, what's the point of new clothes?

This wasn't the moment to throw up our hands in defeat, though. Designers who embraced change and viewed 2020 as an opportunity to redefine fashion's importance, rather than diminish it, delivered some truly unforgettable moments. They gave us new ways to engage with fashion—through video games, livestreams, augmented reality, and even DIY experiments—and, in many ways, helped bring the business back down to earth. For the most part, we all experienced those moments the same way: safely behind our screens. It was a unifying and humbling exercise, and a reminder of what—and who—fashion is really for.

Despite the ongoing struggles, we're confident fashion is changing for the better. This year accelerated many of the trends that needed to happen, especially when it came to inclusivity, diversity, and sustainability. As we look to 2021 with hope and optimism, we're revisiting the moments that shaped 2020 and continue to push us forward.

The 2020 Academy Awards Feel Like Ancient History

None of us expected the Oscars to be the last major IRL red carpet of 2020. Fortunately, it gave us enough surprising and memorable looks to last all year, from Timothée Chalamet and Billie Eilish's reimagined suits (Prada and Chanel, respectively) to Janelle Monae's sparkling Ralph Lauren gown.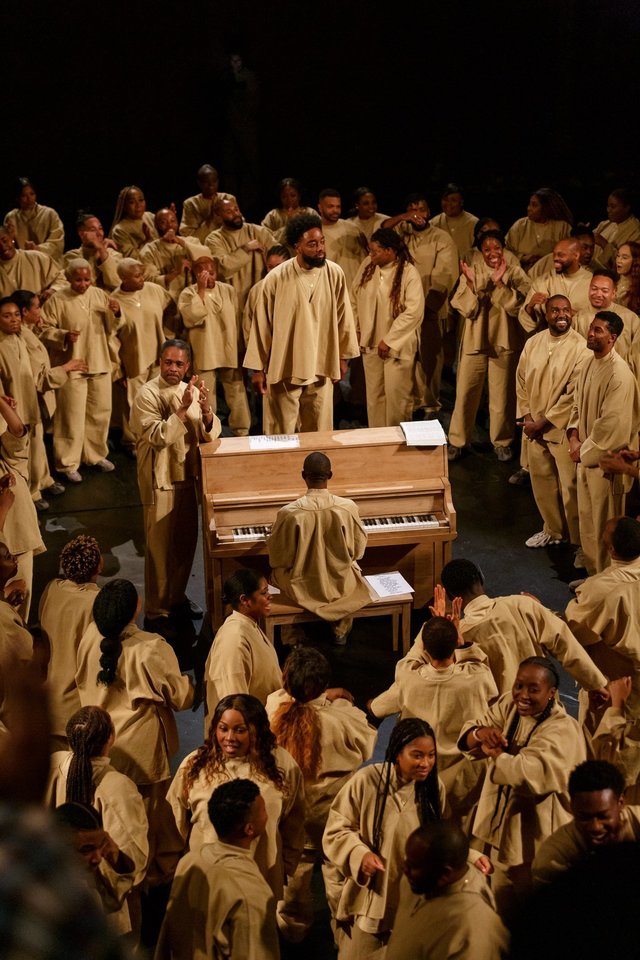 Fashion Found Religion at Kanye West's Sunday Service

If anything feels like the Before Times, it's Kanye West's Sunday Service at Paris Fashion Week. Part show, part religious experience, it included a professional choir, a passionate sermon, and, naturally, an unusually stylish crowd. Two weeks later, French President Emmanuel Macron announced a nationwide mandatory lockdown.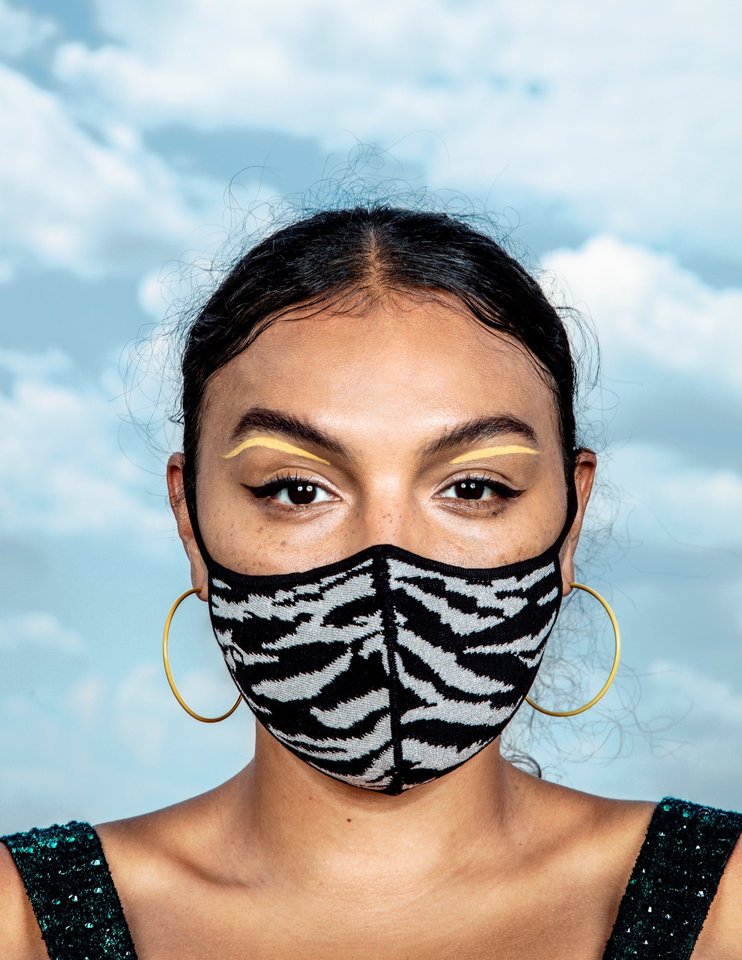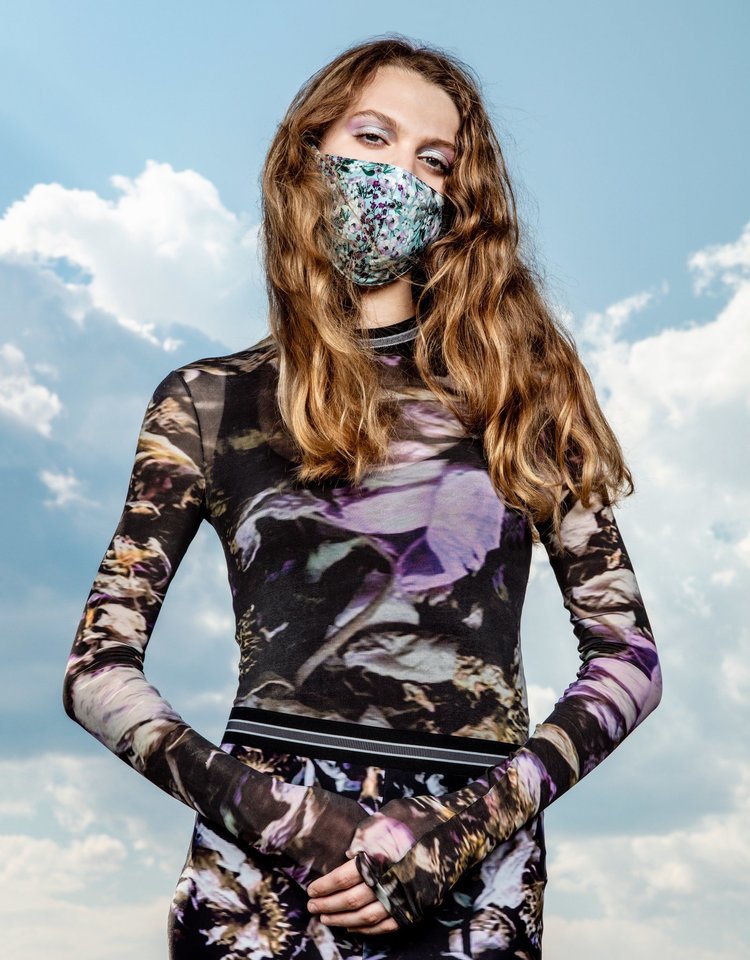 Masks Became Our Must-Have Accessory

Has anyone else watched an old movie or TV show and found themselves wondering, Where are their masks?! Since the CDC officially recommended them in April, they've become our most important accessory. Whether you like to coordinate your mask to your outfit or prefer plain black cotton, the message remains: Just wear a damn mask.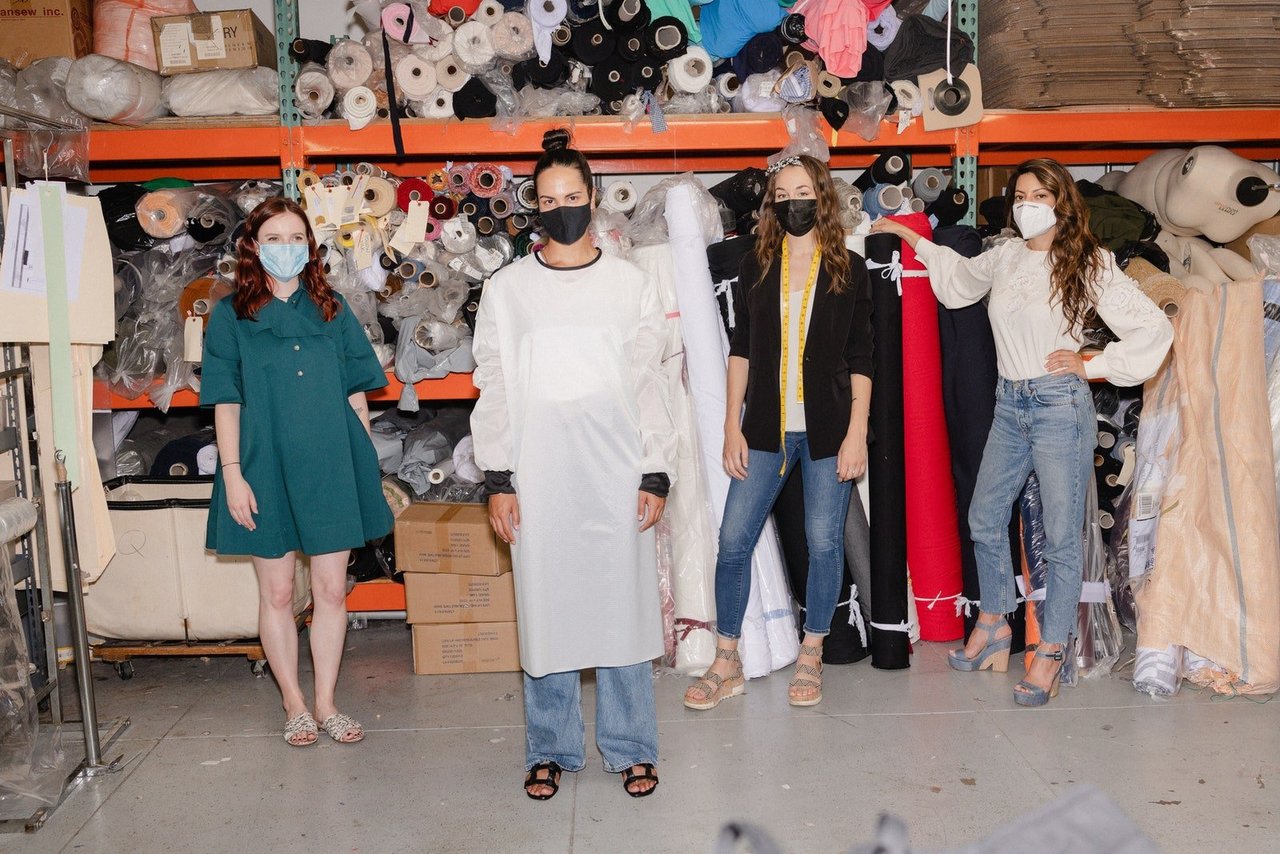 Who's Down With PPE? Fashion Brands!

Early in the pandemic, hospitals were dangerously low on sterile gowns, gloves, and, most alarmingly, N95 masks. For weeks, we heard about doctors and nurses reusing N95 and surgical masks until they fell apart, and images of a medical team wearing trash bags in lieu of medical gowns went viral on Twitter. Governor Cuomo called on New York designers and manufacturers to step up and help. Amy Tiefermann, Alexandra Baylis, and Rachel Rothenberg—former colleagues at Oscar de la Renta—formed Garment District for Gowns and made 300,000 medical gowns at the height of the pandemic.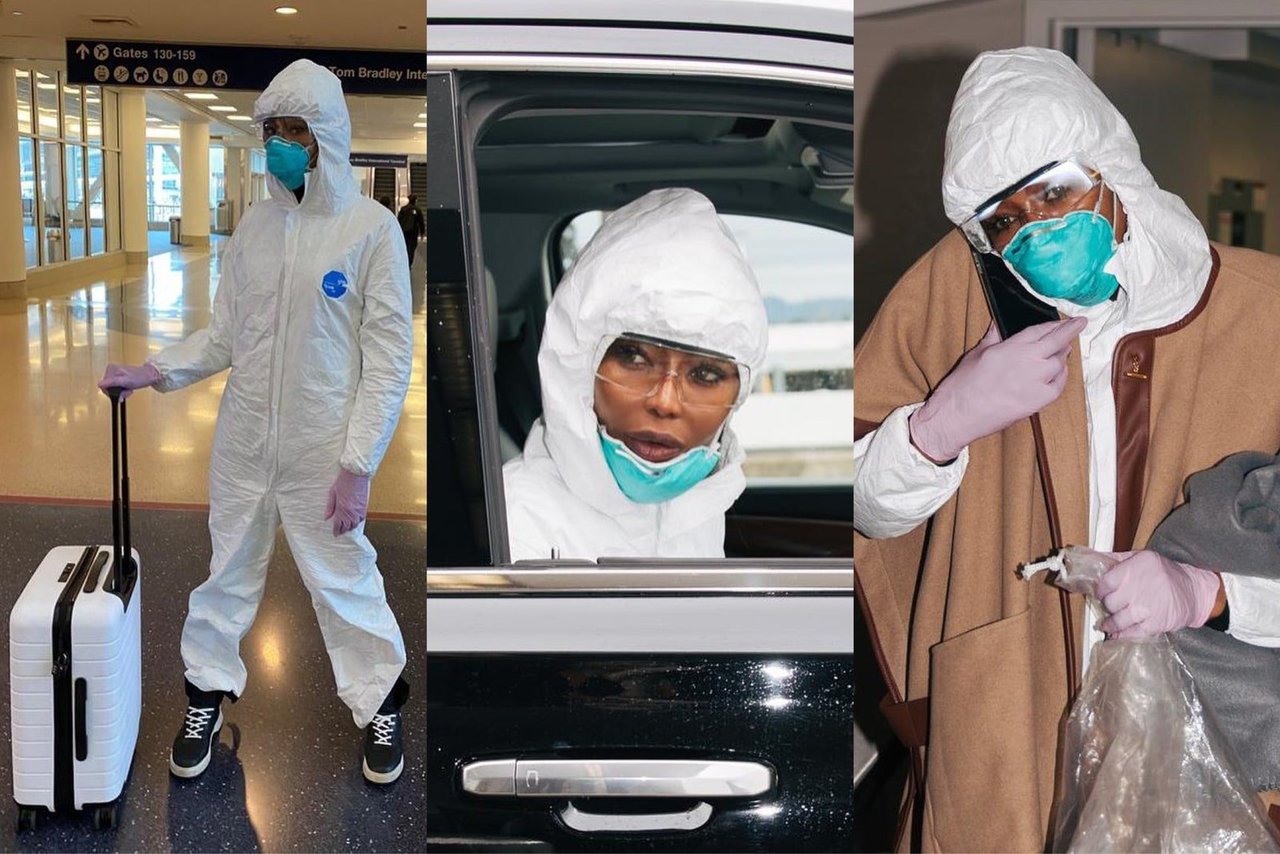 Naomi Campbell's COVID Survival Suit Went—Ahem—Viral

When Naomi Campbell shared a video of her fastidious airport routine in 2019—including lots of antibacterial wipes and rubber gloves—we found it over-the-top and kind of funny. Of course, we ate our words when the pandemic hit and every surface or handshake felt like a possible exposure. Early in the COVID-19 crisis, Campbell had to fly to New York and shared her "next level" approach—a hazmat suit, hair cap, goggles, gloves, and, of course, a mask. Extreme, yes, but at this point, you can't accuse anyone of being too careful.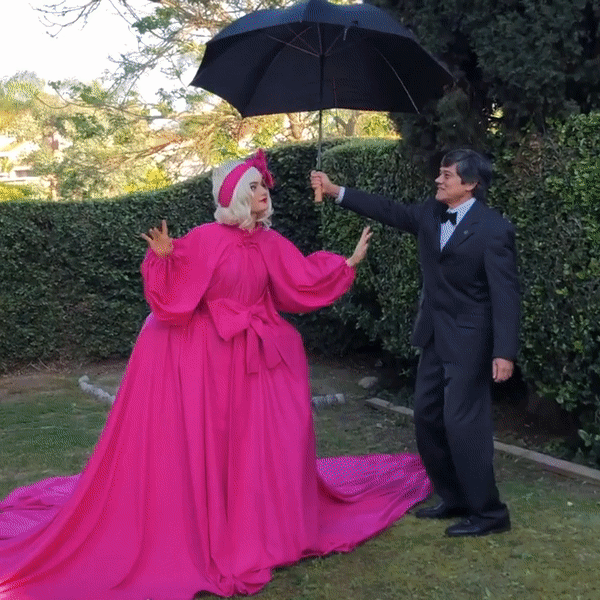 5,000 of You Took the #MetGalaChallenge

Of all the fashion events that we missed this year, the Met Gala's cancelation felt particularly crushing. But there was no wallowing here. In its place, Vogue launched the #MetGalaChallenge, calling on our Instagram followers to revive their favorite red carpet looks from years past. Some of the submissions were truly mind-blowing—@tomhoudry recreated Ezra Miller's surreal eye makeup, and there were more than a few homages to Lady Gaga's multi-layered Brandon Maxwell look of 2019.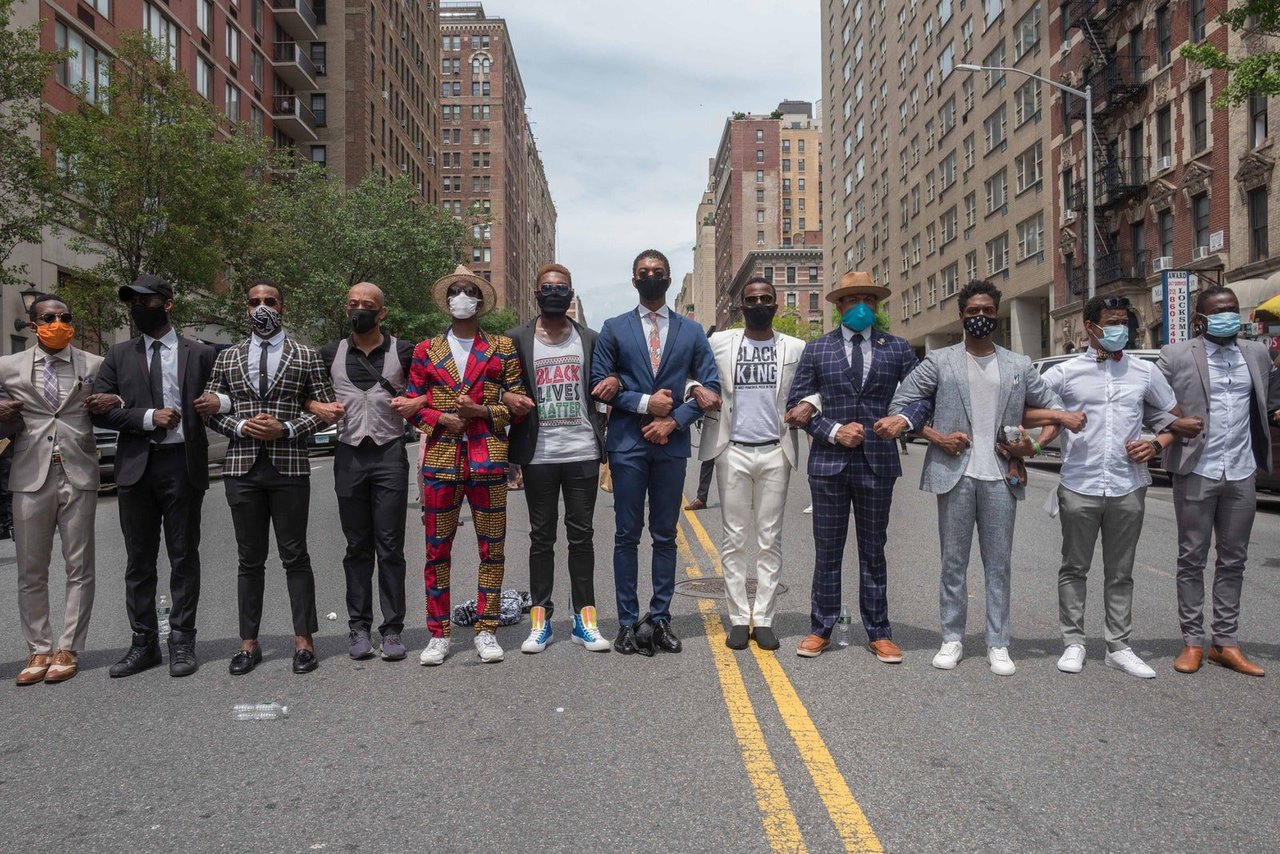 Paying Respect to George Floyd in Impeccable Harlem Style

Days after George Floyd was killed by police in Minneapolis, stylist Gabriel M. Garmon called on Black men to join him for a march through Harlem donning their best clothes. In suits classic and brightly-printed, the group grew to 1,000, many carrying signs that read "All Black Lives Matter," "I Can't Breathe," and "We Are Not Thugs." "We wanted to honor [George] and our other lost brothers and sisters in a way that felt appropriate," Garmon told Vogue's Chioma Nnadi. As Elias Hightower, another demonstrator, added: "I asked myself, would I wear this to someone's funeral? To a relative's funeral? How would I bring myself? … This was really about changing the narrative and showing the power of dress."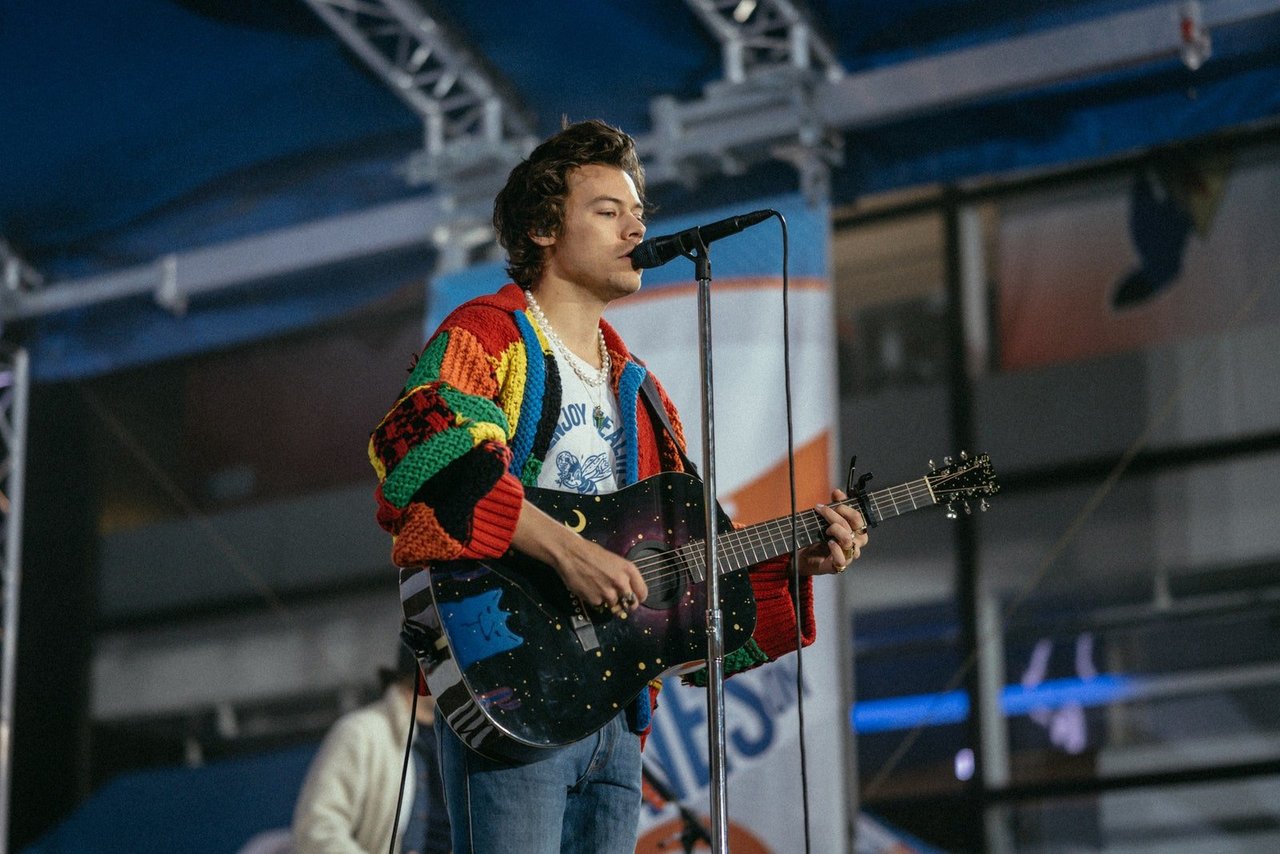 Harry Styles Sparked a DIY Trend With a JW Anderson Sweater

TikTok exploded this year as we spent more time at home, glued to our iPhones. (In case you missed it, Vogue also launched its own TikTok, and the #MakeItVogue hashtag has 2.2 billion views so far.) When Harry Styles, arguably the most influential person of 2020, wore a loopy patchwork cardigan by JW Anderson during a rehearsal, crochet enthusiasts jumped at the chance to make their own. The #HarryStylesCardigan hashtag has 40.8 million views on the social media platform—but what makes the story extra sweet is that Anderson encouraged it by sharing the cardigan's pattern on his website. "I quite like that we designed something that has taken on a new type of meaning, a new life," he said. "And I think that's important for fashion today; to be about inclusion, not exclusion."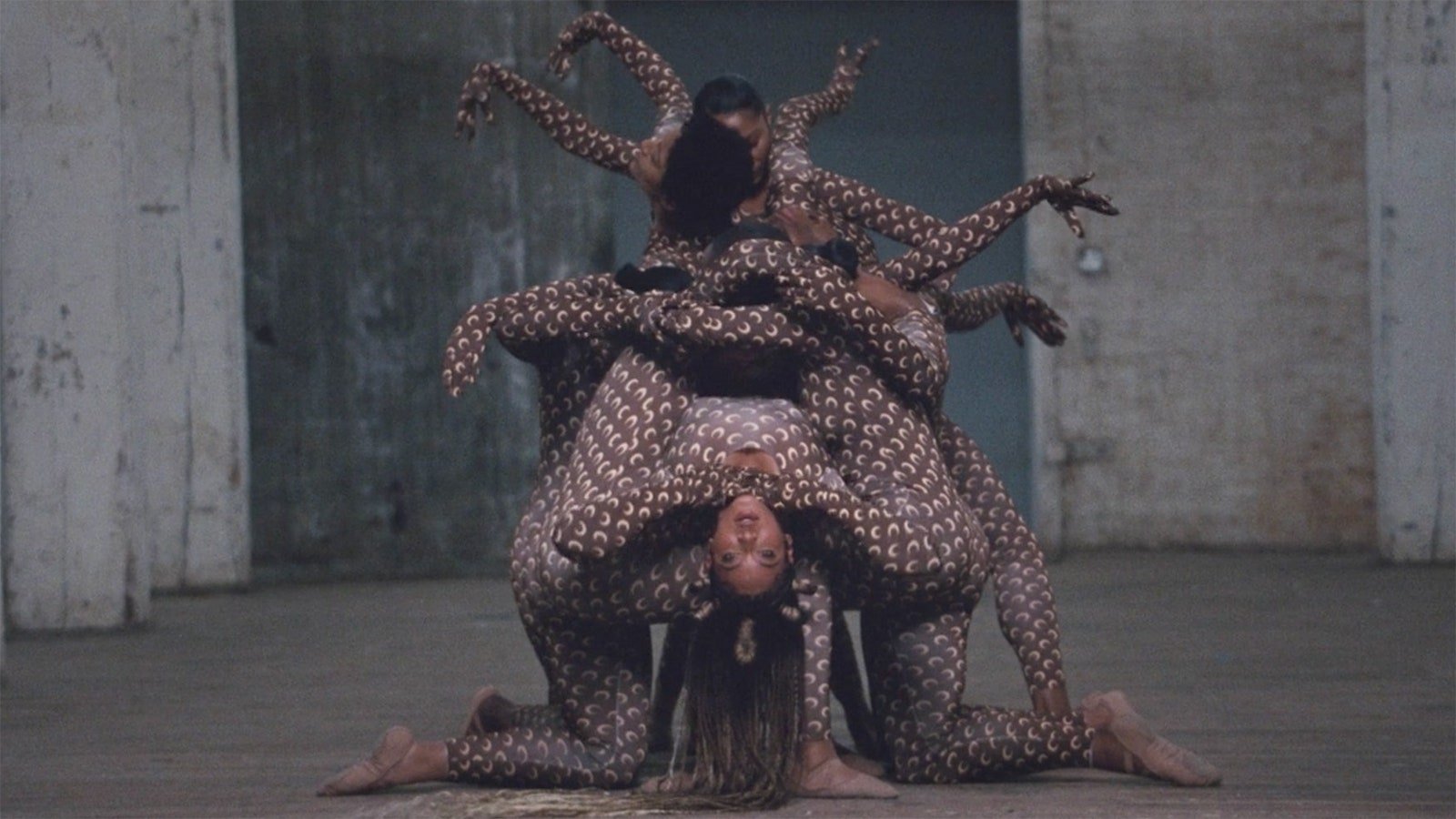 Beyoncé's Black Is King Made Marine Serre's Crescent Moon the Print of the Year

Black Is King was a visual feast and a game-changer for the many up-and-coming designers featured in it. Marine Serre's signature moon motif is well-known within the fashion industry, but when Beyoncé and her dancers wore her Serre's body stockings, they sparked a frenzy: Searches for "Marine Serre crescent moon print" jumped 426% in the 48 hours after the film's release, according to Lyst, and Serre's pieces became some of the year's most sought-after.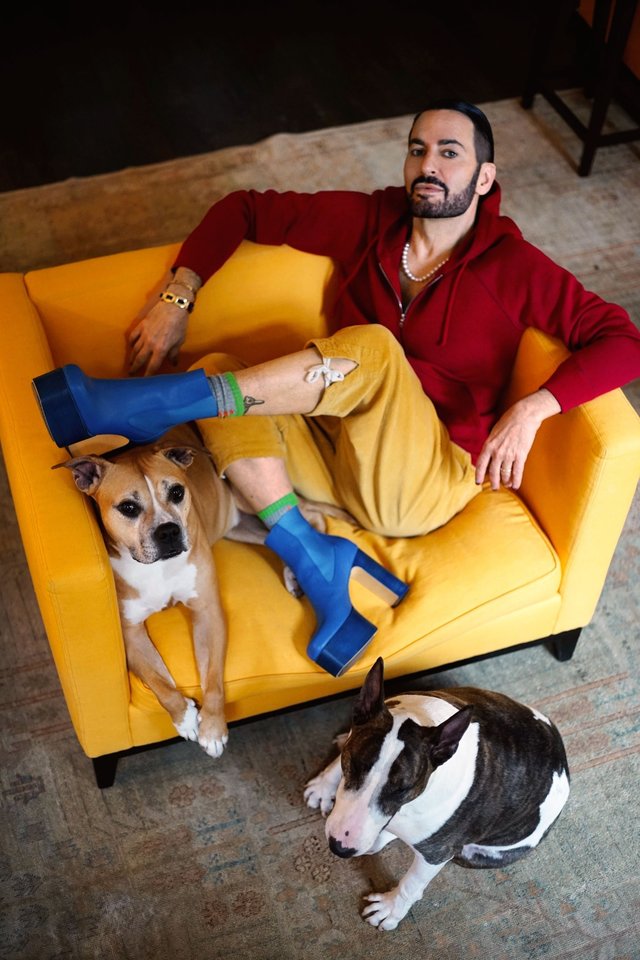 Designers, Actors, and Creatives Shared Their Postcards From Home

In addition to the financial struggles designers faced this year—closed stores, cancelled orders—staying creative was a challenge, too, as they were forced to work alone from home, at least for several months. In Vogue's June/July issue, we highlighted how designers, models, stylists, photographers, and actors stayed productive and hopeful amidst the crisis, with self-generated photos that offered a glimpse into their lives. The images subsequently inspired a book published by Rizzoli.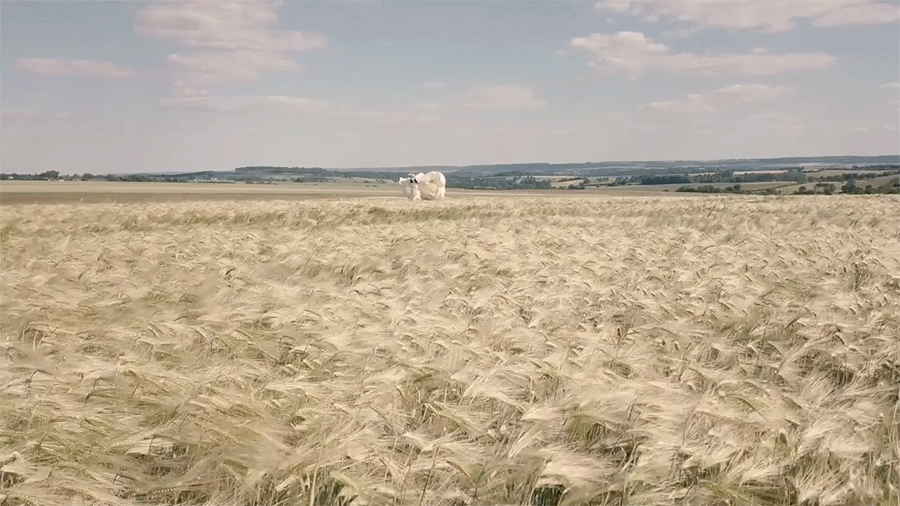 Maison Margiela Couture Dresses, à la John Galliano's Actual Maison

Speaking of creating from home, John Galliano filmed himself constructing two couture dresses by hand in his own place. Inspired by Vogue's September issue theme of hope, the results included a billowing shirtdress and a wet-looking jersey number adorned with fresh flowers from Galliano's garden. "Aspirational beauty, that's what you hanker after when you're in confinement," the designer said. "I was hungry for beauty, I was hungry to express myself."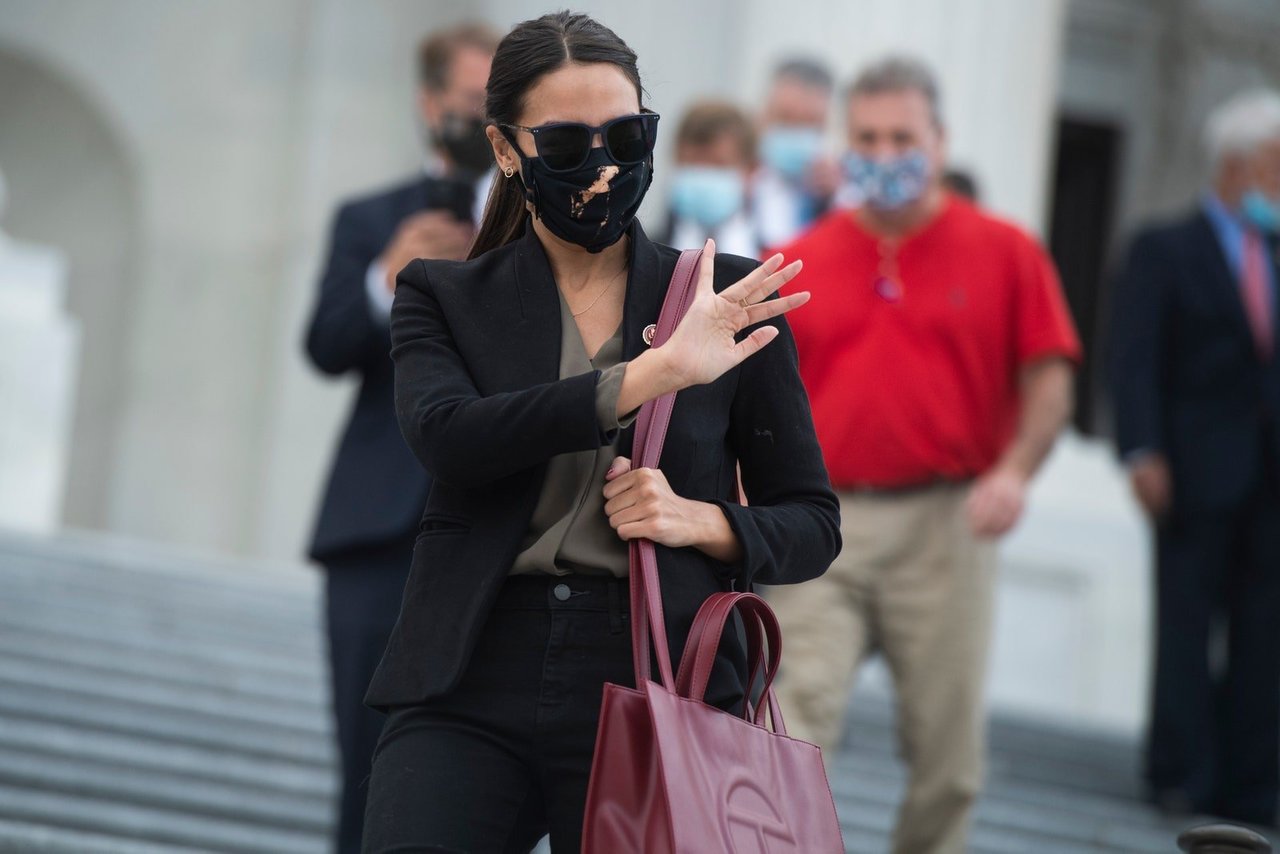 Alexandra Ocasio-Cortez Took Her Bushwick Birkin to the Capitol

"Not for you—for everyone," is the tagline on Telfar's website, but it could've been written by Alexandra Ocasio-Cortez. The outspoken congresswoman wore her Telfar tote (also known as the Bushwick Birkin) to the Capitol, and while its message was likely lost on most of her colleagues, it sparked an internet sensation. Searches for the constantly-sold-out bags rose another 163% in the week following.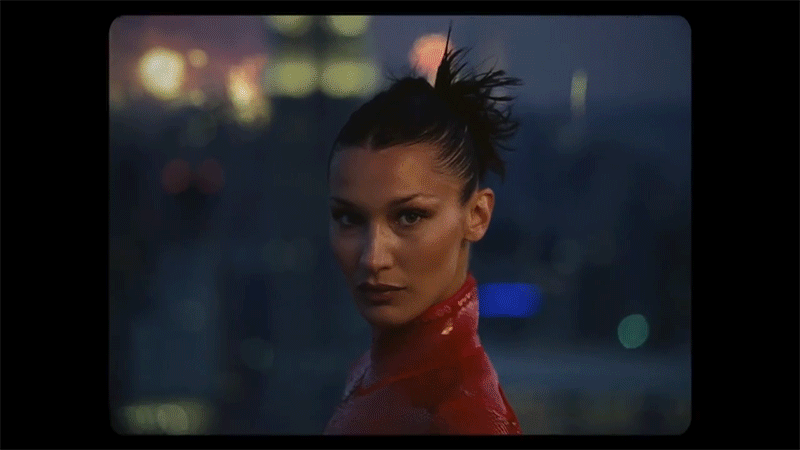 We Love New York

New Yorkers' resilience was put to the test this year. COVID hit our city first in the U.S., spreading rapidly and forcing us inside our (exceptionally small) apartments. Many of the things that give New York its character are still unavailable to us—restaurants, theaters, museums—but anyone who's stuck around will agree the city feels as alive as ever. Vogue called on some of its favorite New Yorkers to celebrate the city in a video and photo series: Misty Copeland pirouettes across Sixth Avenue, David Byrne bikes around town in a kilt, and Whoopi Goldberg narrates a script by Jeremy O. Harris. "These days, this year, I have still loved New York," she says. "I love New York because New York loves me."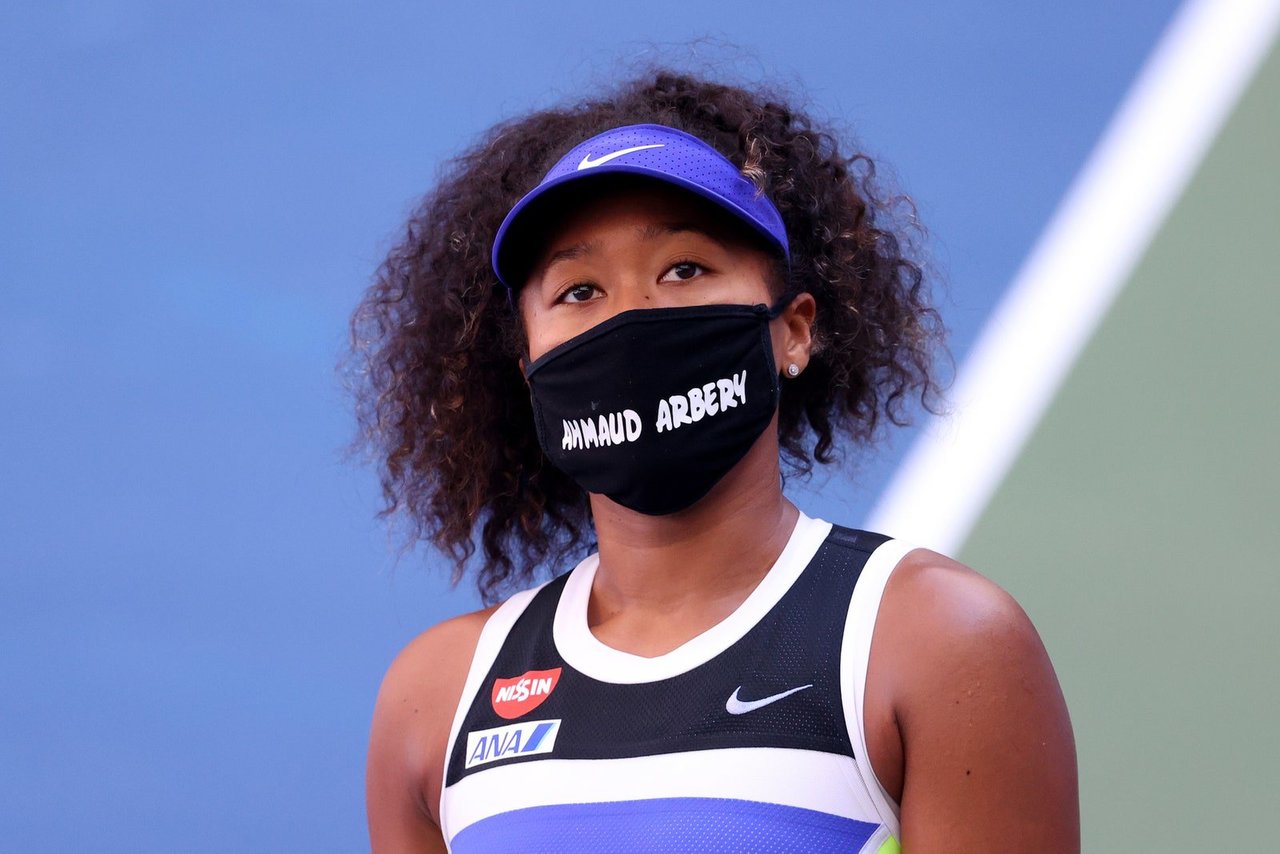 Naomi Osaka Championed the Black Lives Matter Movement in Statement Masks

In tennis, a player used to make headlines if she wore a color other than white. In 2020, Japanese-Haitian U.S. Open champion Naomi Osaka did something much bolder: She wore face masks with the names of seven Black people who were unjustly killed, including George Floyd, Elijah McClain, Ahmaud Arbery, and Breonna Taylor. "I was just thinking that I had this opportunity to raise awareness," she explained in Vogue's January issue (she appears on one of the month's four covers). "Tennis is watched all around the world, so people who might not know these names can google them and learn their stories. That was a big motivator for me, and I think it helped me win the tournament."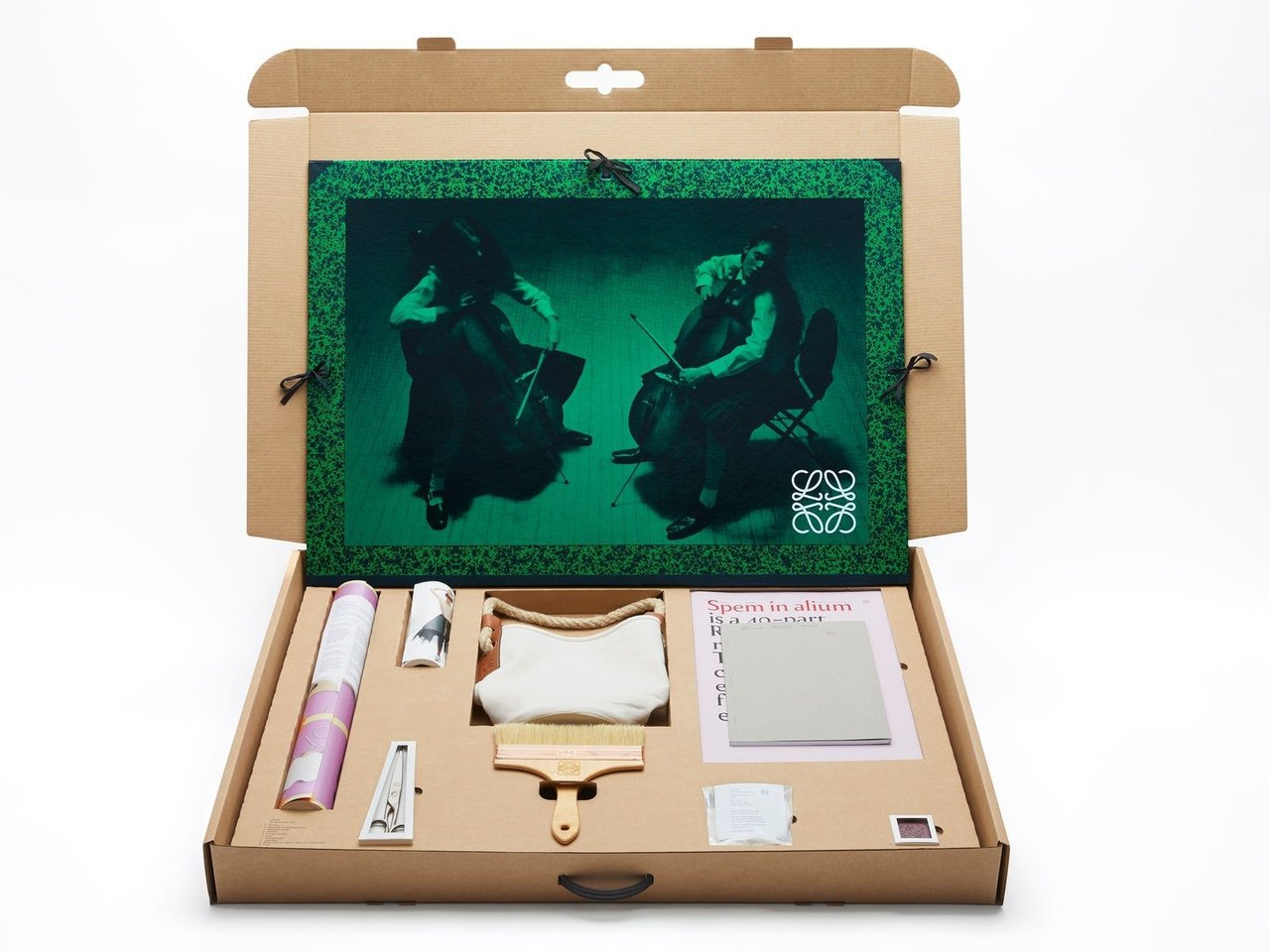 In 2020, the Runway Was Out and the "Show in a Box" Was In

The main problem with virtual fashion shows or livestreams is that there's nothing tangible: You can't see how a gown swooshes past your seat or feel the energy of your environment. Jonathan Anderson found an ingenious and charming way to merge digital and virtual with his "show in a box" for Loewe's spring 2021 menswear collection, packed with a lookbook, a vinyl record playing the sounds of the company's Spanish factory, clothing patterns, posters, and more. He followed it up with a "show on the wall" for the label's women's offering, including photos of the collection, a paintbrush, wallpaper, and a beetroot-scented ceramic. "We have spent so much time looking at screens or doing meetings via computers that I feel that we have, through the situation, eroded the idea of tactility within product," Anderson told Vogue's Steff Yotka. "So for me, I wanted something that had an element of ephemera, which came through the idea of sensation through touch."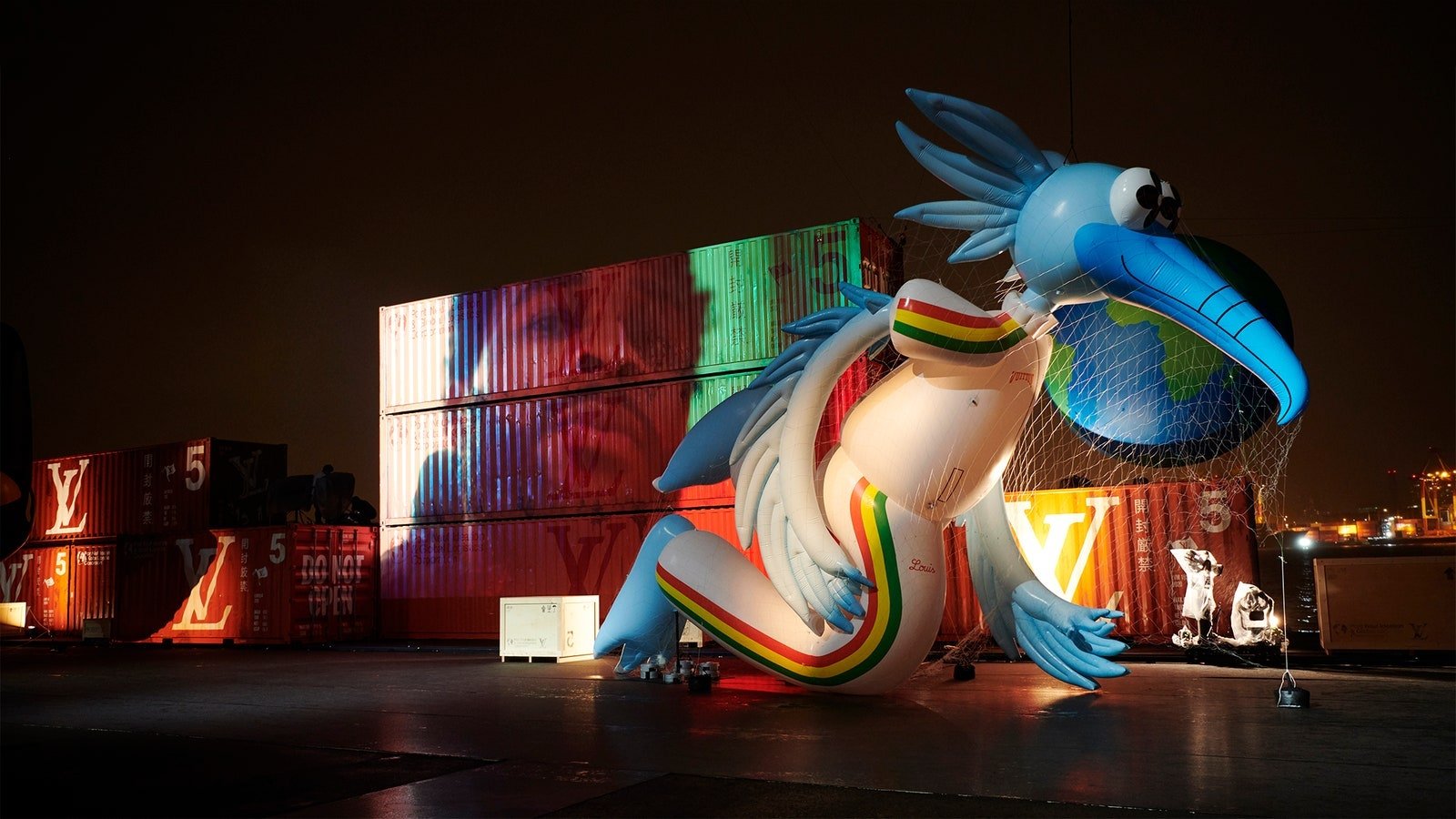 "Don't Come to Us, We'll Come to You"

Virgil Abloh found another way to tweak the fashion show model: His spring 2021 Louis Vuitton menswear show traveled the globe, starting in August in Shanghai (where the coronavirus has more or less disappeared, allowing for an IRL event), followed by Tokyo and an exhibition in Miami. In a 2020 twist, the shows were designed to be viewed digitally, opening them up to viewers around the world. Abloh said it was inspired by his own memories of not being able to get into fashion shows: "I was just watching via social media and through my friends," he said—the same experience we all had this year.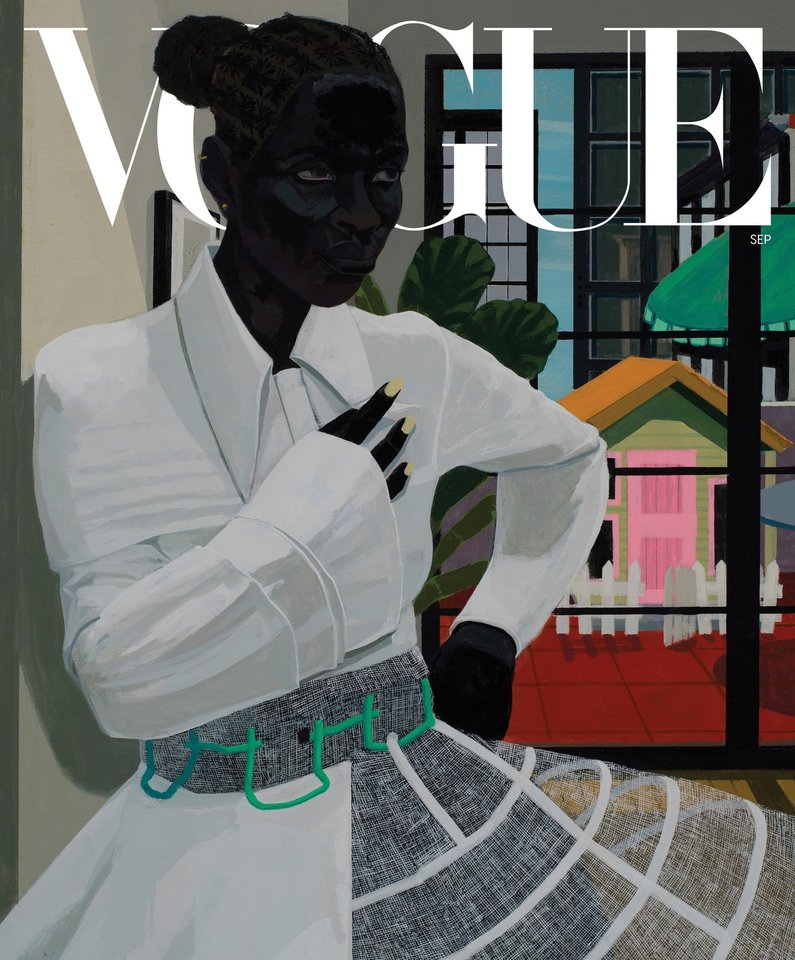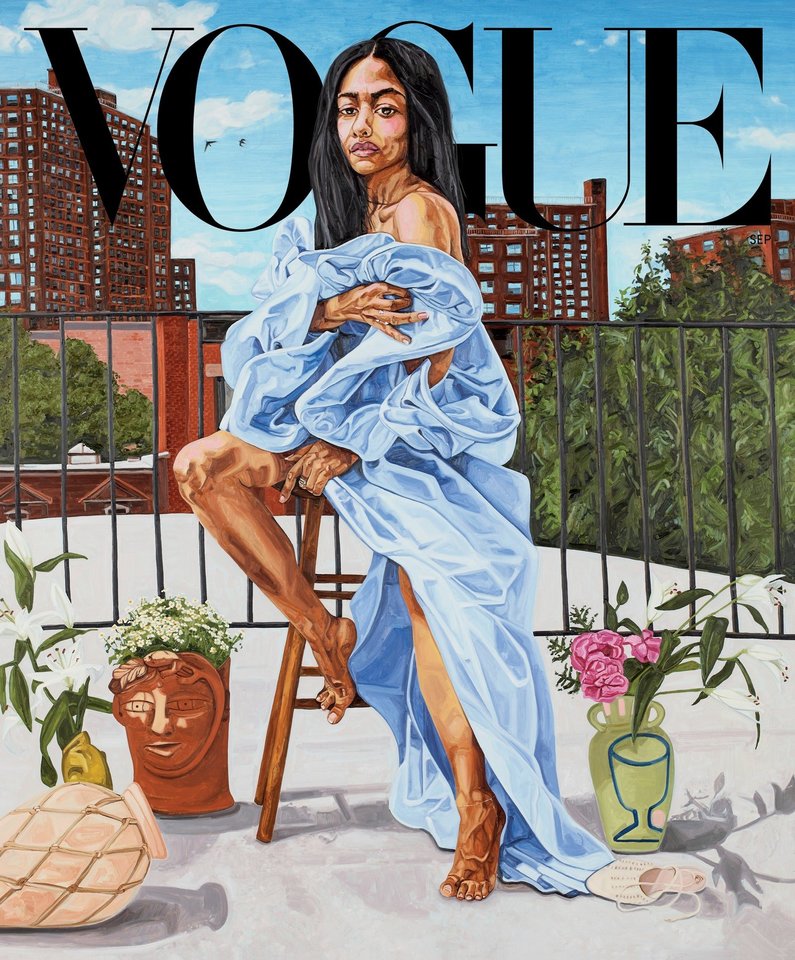 Vogue's September Issue Covers Celebrated Black Artists and Entrepreneurs

For our September issue, Vogue asked Jordan Casteel and Kerry James Marshall to paint two covers, the only requirement being that they should include a dress by one of four selected designers. Marshall created a character in a white formal evening gown by Off-White, while Casteel painted her friend Aurora James, the founder of the 15 Percent Pledge, which challenges major retailers to pledge 15% of their shelf space to products made by Black-owned companies. "I see her as a light in a lot of darkness, and a potential for hope, a representative of change across all creative industries," Casteel said.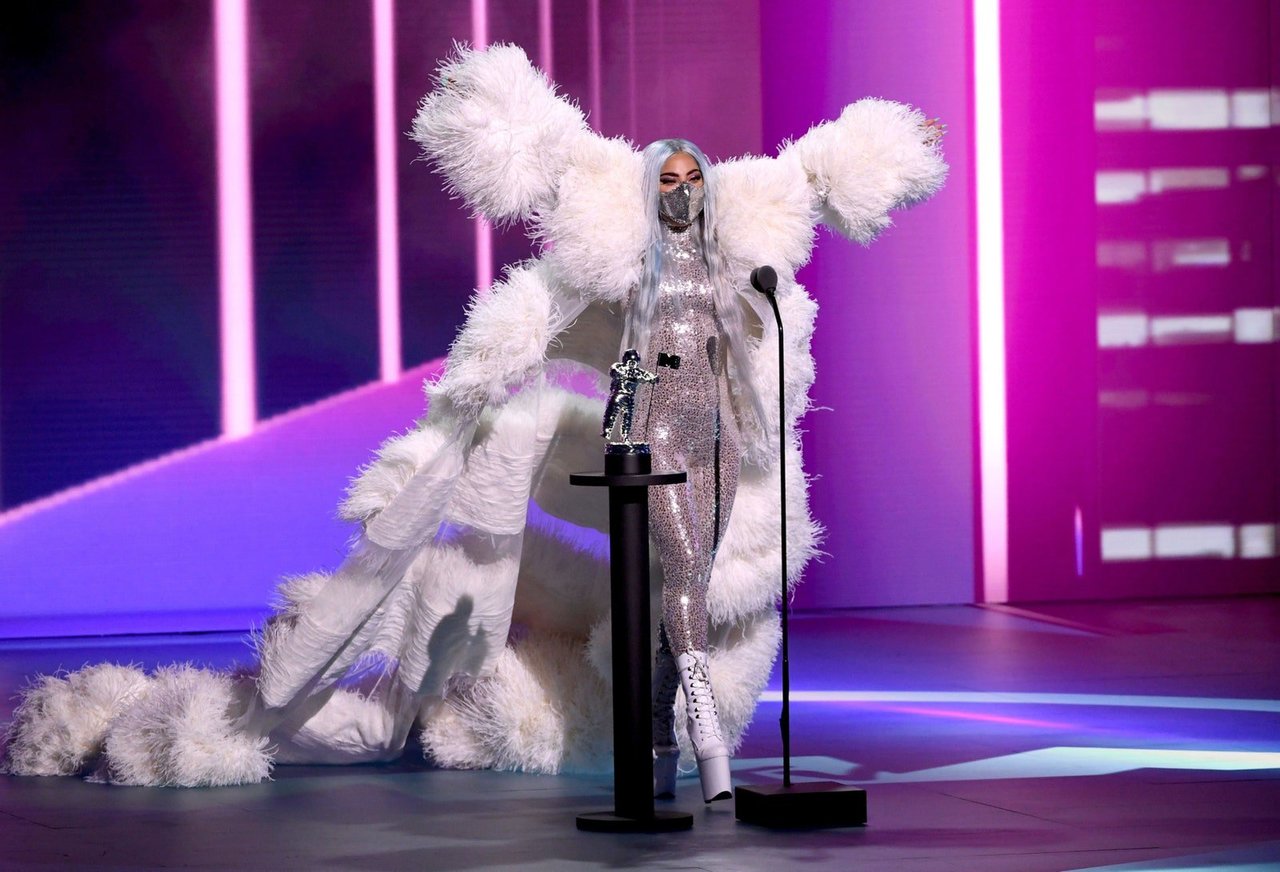 Lady Gaga Went Big at the VMAs

This year's MTV Video Music Awards were filmed in outdoor locations across New York's five boroughs, a COVID-friendly first, and Lady Gaga's outfits will go down in history as the first "social distancing couture." She wore not one, not two, but nine looks—each devised to ensure plenty of personal space via couture spikes by Iris Van Herpen, major volume from Area, and a glittering catsuit and feathered cape by Valentino. Each look was complemented by a mask, naturally, from a silver sequined one to a face covering with large tusks by Victor Moore. "Gaga wanted this idea of mask-wearing and being socially distanced at the forefront, as a big message," her stylist Nicola Formichetti told Vogue's Janelle Okwodu. "It doesn't have to be this boring, suffocating thing; it's fun for us. We've been doing it and we want to continue doing it because it's right for today."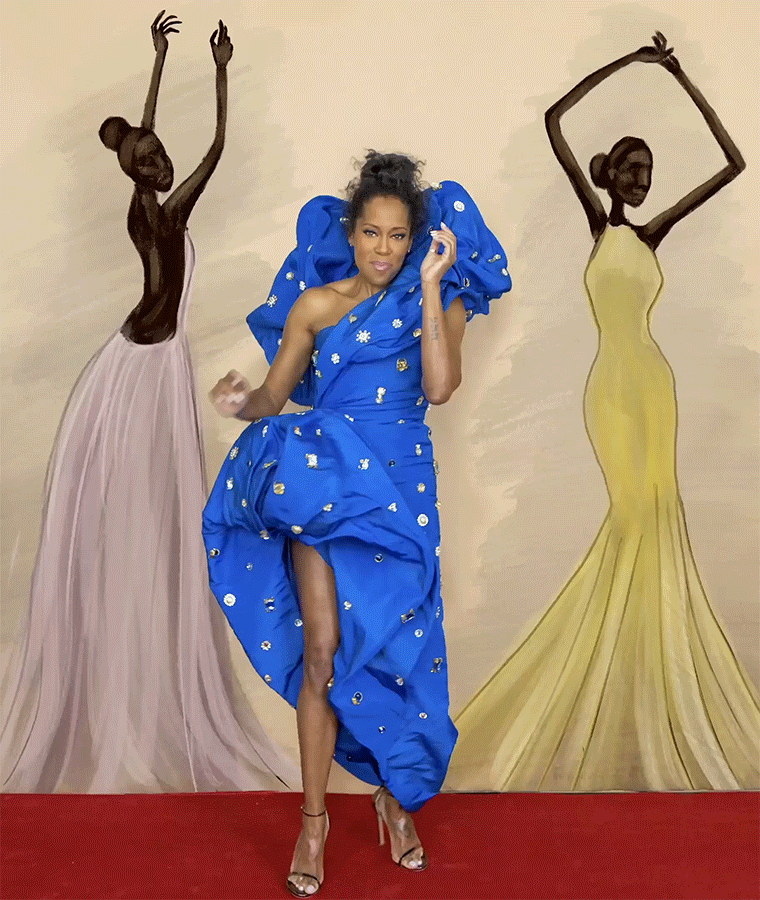 Regina King Cut a Rug in Schiaparelli at the (Virtual) Emmy Awards

Regina King was responsible for 2020's other virtual couture moment: For the Emmy Awards, she chose a cobalt Schiaparelli gown with sculpted poufs at the hip and a face-framing collar, but unlike her fellow nominees, she didn't just snap a selfie. King and her stylists, Wayman Bannerman and Micah McDonald, filmed a short video of the actress dancing on a makeshift red carpet, complete with music and flashes of photography. When the entire event is virtual, why place it safe? The results were fun, spontaneous, and low-fi, a winning contrast to the perfection and glam of red carpets in the Before Times.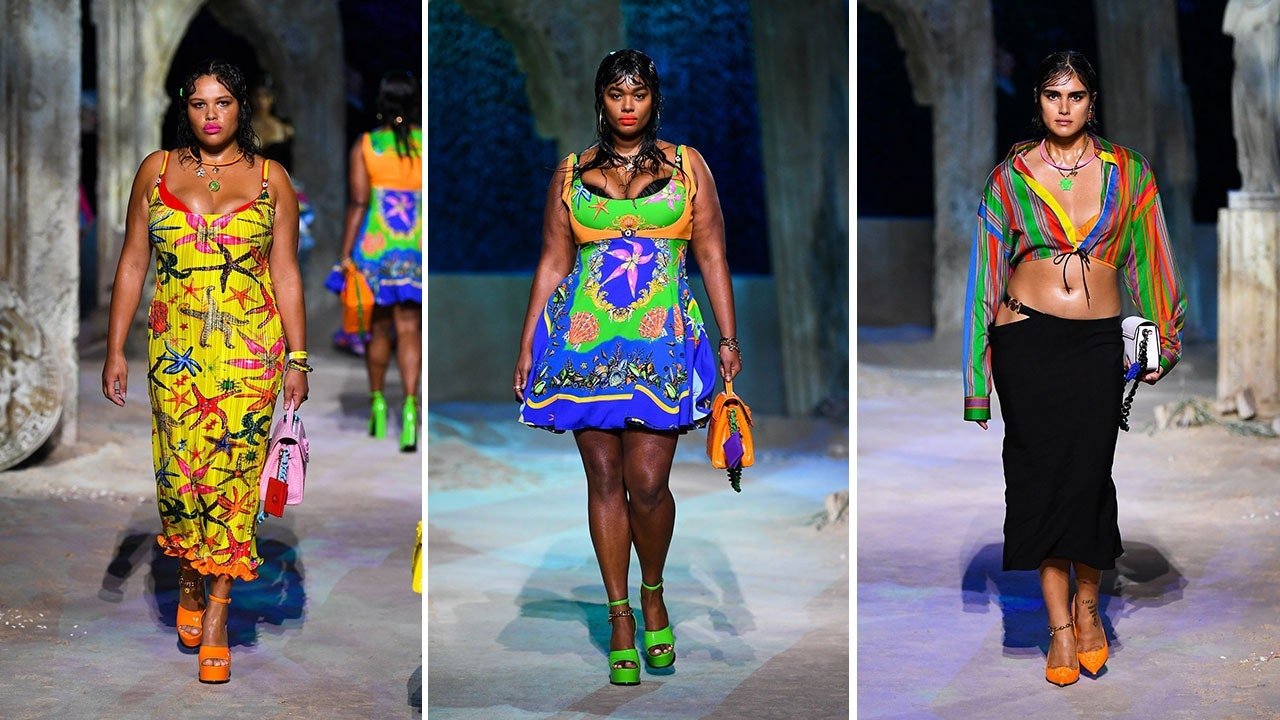 Three Curve Models Made History at Versace

Having a runway show at all was enough to make headlines in 2020, but when brands took the opportunity to shake up the system, it resonated even more. Donatella Versace cast the label's first plus-size models in her spring 2021 show: Alva Claire, Precious Lee, and Jill Kortleve. Dressed in curve-enhancing minidresses and sheer blouses, their looks challenged the industry's outdated preconceptions of what "plus-size fashion" looks like. Eventually, it won't be newsworthy for a fashion show to feature a diversity of body types, but it was a reason to be optimistic about 2021.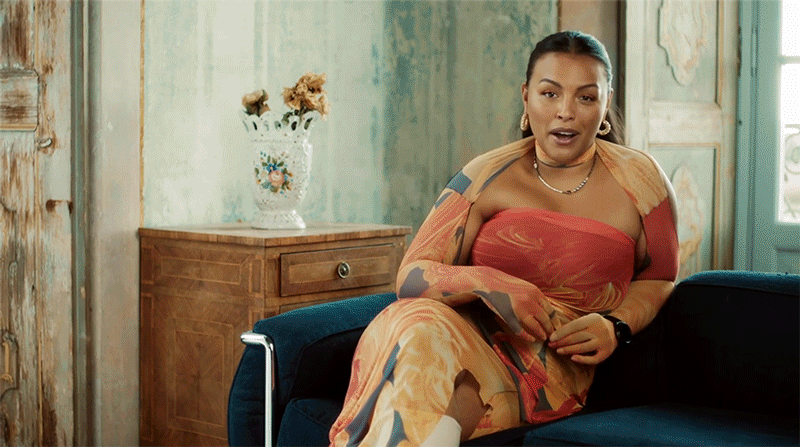 Moschino's Model Marionettes Stole the Show

When an IRL fashion show was out of the question, Moschino's Jeremy Scott could have filmed a video or livestreamed a runway show with no audience. But when has he ever done the predictable thing? Instead, Scott looked back to Théâtre de la Mode, a post-World War II show with dolls dressed in miniature designs by Cristóbal Balenciaga, Pierre Balmain, Jeanne Lanvin, and other designers of that era. Seventy-five years later, Scott's version was more high-tech, with marionettes by Jim Henson's Creature Shop (including a few made in the likeness of Vogue editors). We covered the process in an episode of Good Morning Vogue, and it became one of the most-watched of the series.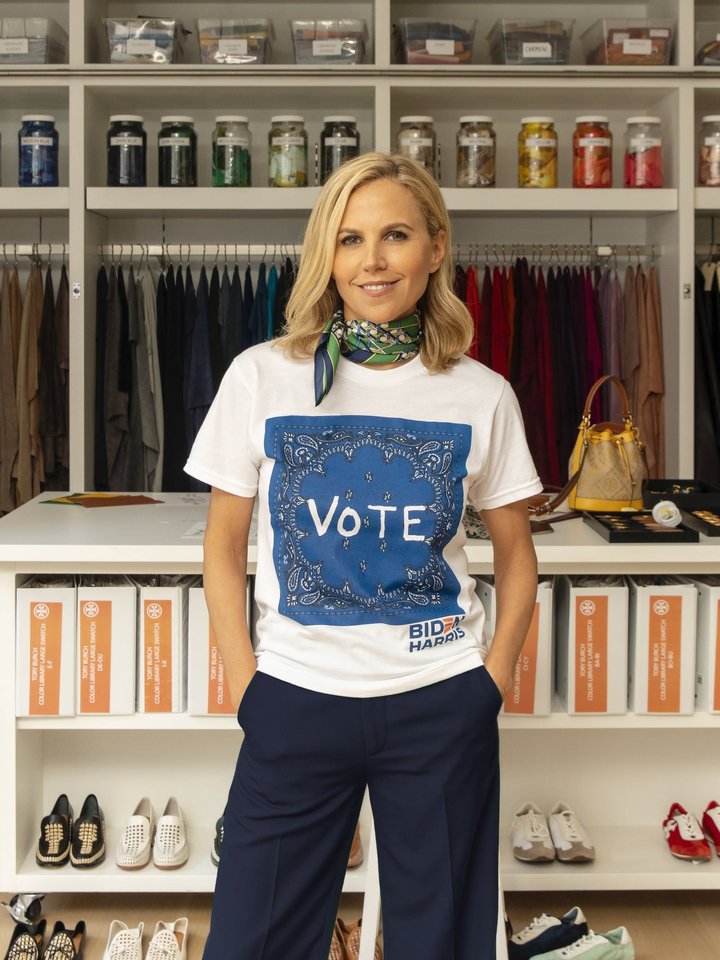 Designers Got Out the Vote With "Believe In Better" Merch

How good does it feel to have the election behind us? This summer, our attention turned to getting young people registered, sharing information about mail-in ballots, and generally encouraging people to just vote. Designers including Joseph Altuzarra, Tory Burch, Aurora James, Gabriela Hearst, and Prabal Gurung got involved by creating clothes and accessories emblazoned with "vote," "unity over division," and other slogans, with proceeds benefiting Joe Biden and Kamala Harris's campaign. Fortunately we can still wear them to celebrate their historic win.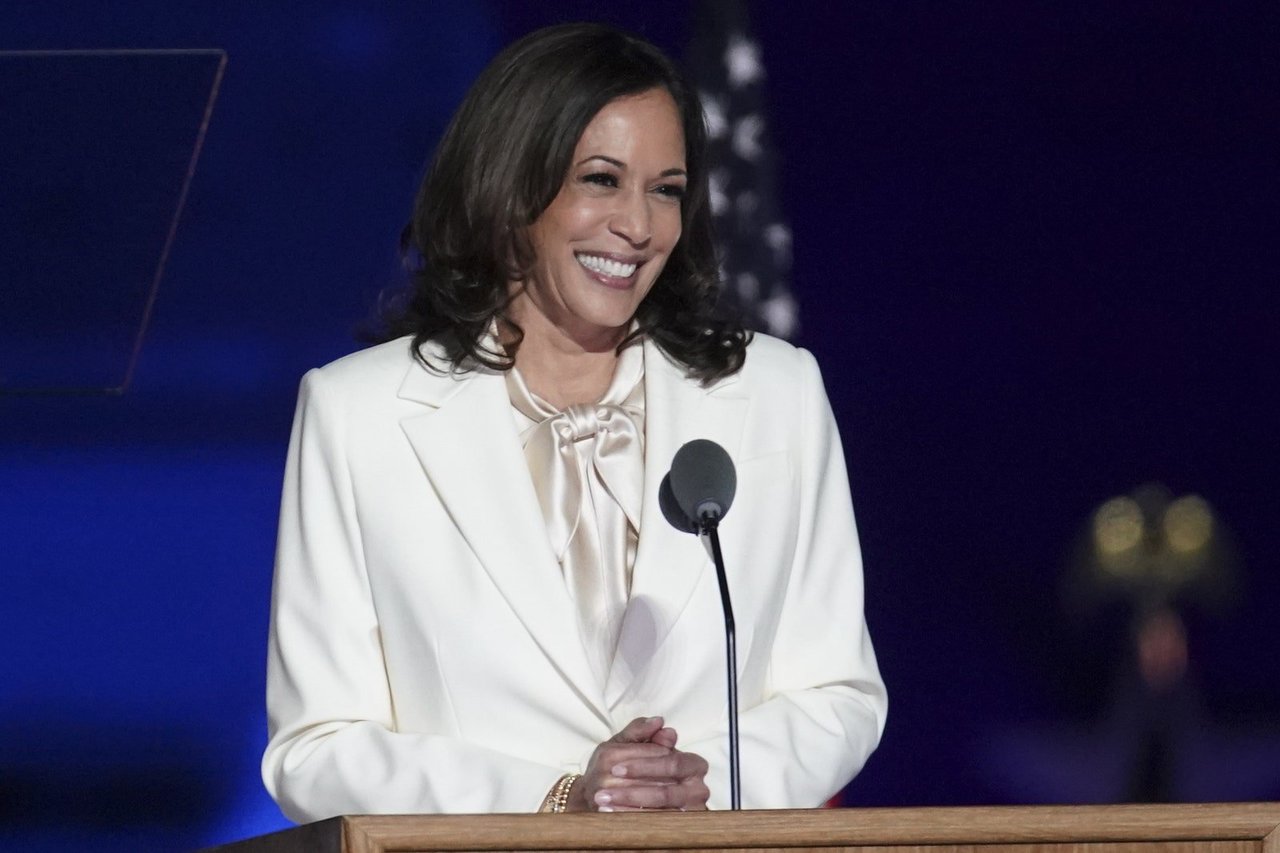 Kamala Harris Chose Suffragette White for Her First Address to the Nation as Vice-President-Elect

Kamala Harris's fashion choices weren't widely discussed this election cycle, but we knew to expect something significant for her historic appearance on November 8th. In a white suit by Carolina Herrera designer Wes Gordon, she nodded to the suffragettes of the early 1900s, who chose purple, gold, and white as their colors. Geraldine Ferraro and Hillary Clinton both chose white suits during their campaigns, and in February, female House Democrats wore white to the State of the Union to signify the 100th anniversary of women earning the right to vote. Harris spoke of those women and the ones who came before them in her speech: "Tonight, I reflect on their struggle, their determination, and the strength of their vision—to see what can be unburdened by what has been—I stand on their shoulders."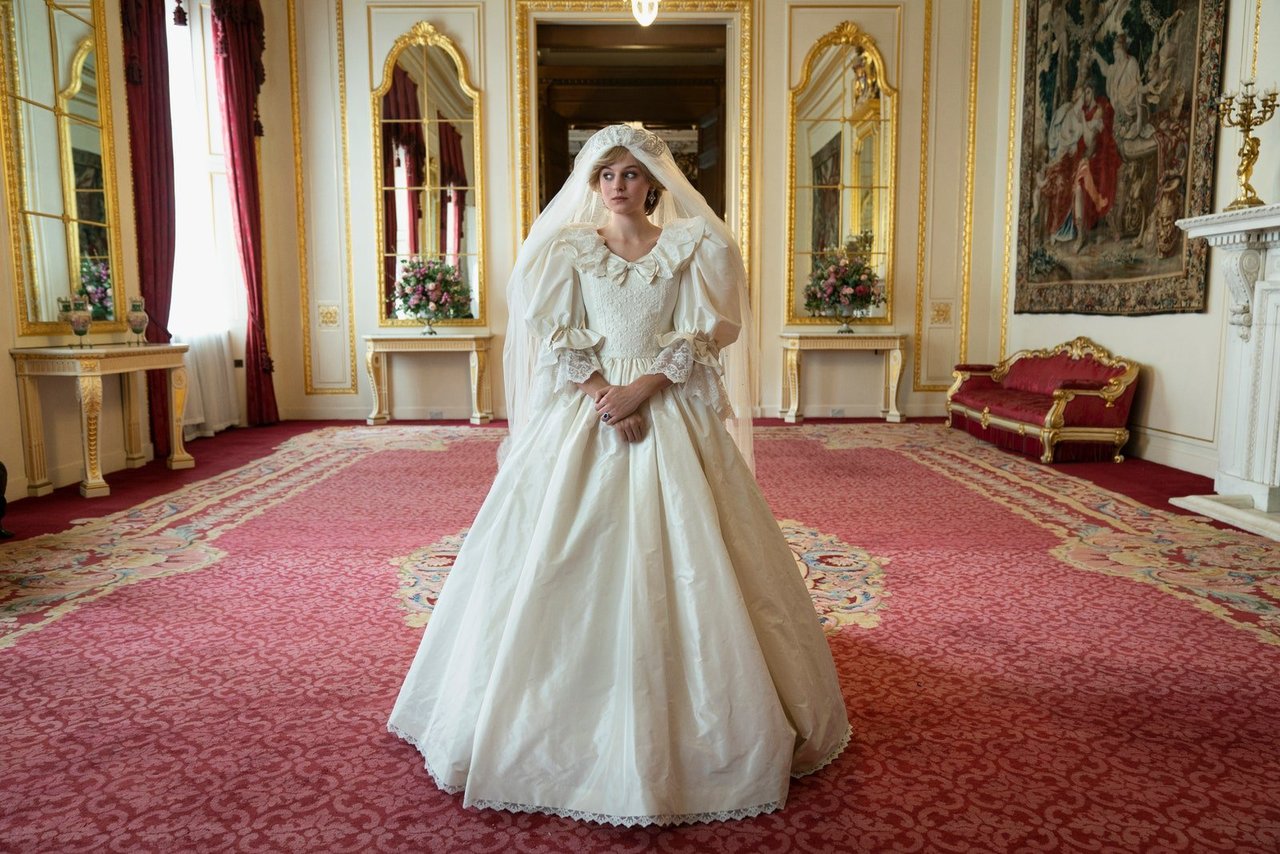 The Crown Revived Our Obsession With Princess Di's Iconic Style

Photos of Princess Diana's athleisure-y looks were already trending on Instagram before The Crown returned for season four: the bike shorts and giant sweatshirts, the jeans tucked into boots. Since we've binged the show, it's only dialed up our obsession with "the people's princess." Many of the costumes Emma Currin wears to play Princess Di were stitch-for-stitch replicas of the originals, including her puffed-sleeve Emmanuel wedding dress, bright Fair Isle sweaters, and sweet floral dresses.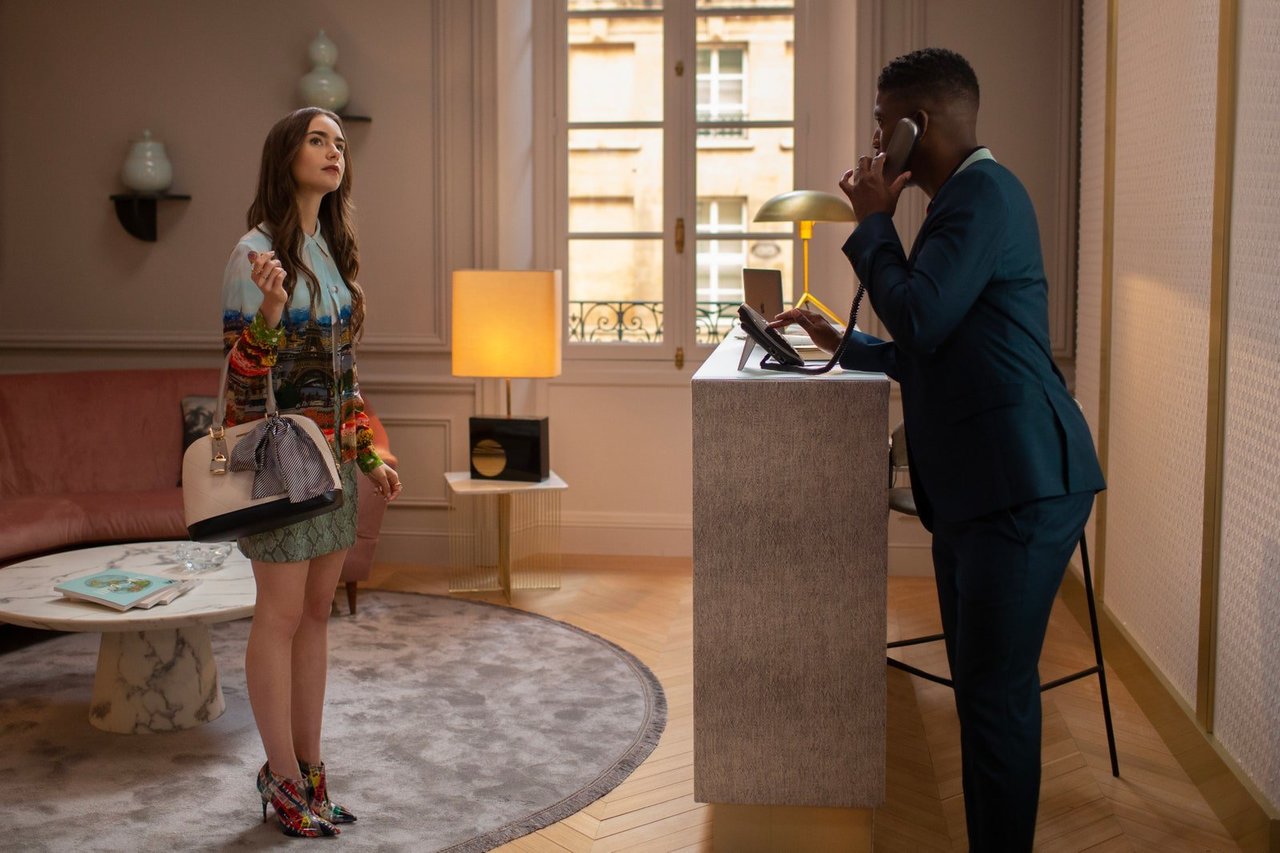 We All Loved to Hate the Fashion in Emily in Paris

As I wrote a few weeks ago, there's a lot wrong with Emily in Paris besides the fashion. But for the purposes of this story, it's what stands out in our memory most: the holographic motorcycle jackets, the six-inch heels, the clashing prints… quelle horreur! It isn't just that Emily's outfits lacked irony or self-awareness; they also don't connect at all with how women dress in 2020. That isn't to say we all have to dress the same or adhere to trends, but with so little in the way of good fashion on TV, it's a shame that Emily in Paris couldn't deliver. We'll have to wait until season two to find out if Emily's time in the City of Light has influenced a wardrobe change for the better.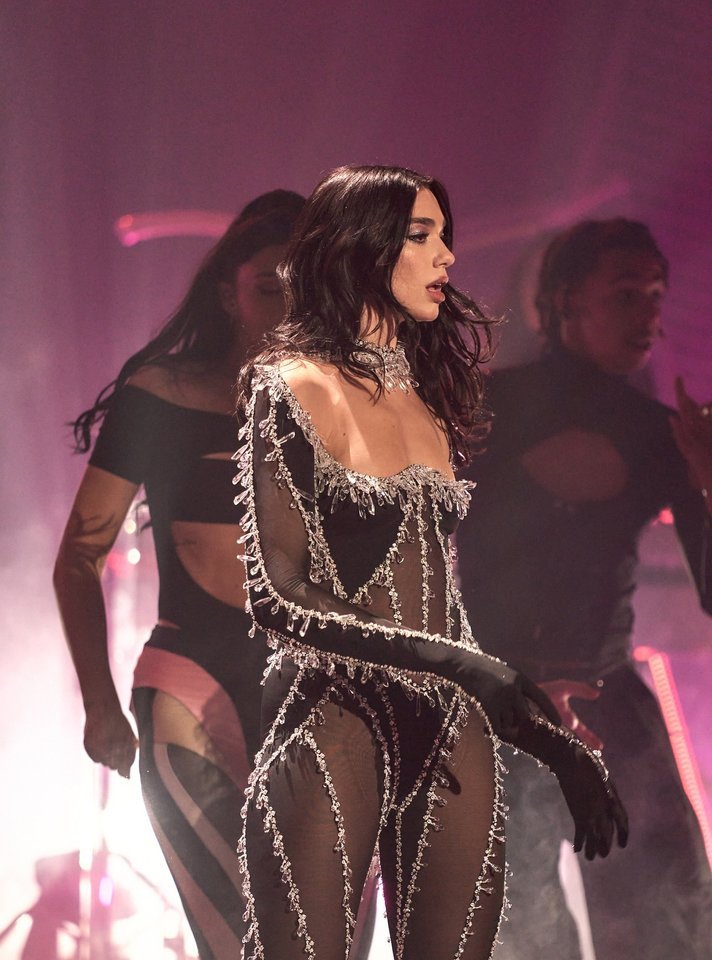 Five Million of Us Watched Dua Lipa's Studio 2054 Virtual Performance

When will we go to concerts again? It could be a while—but fortunately we can mimic the experience with live-streamed mega-shows. Dua Lipa's Studio 2054 performance in November broke the record for an online livestream with over 5 million views, and her stage wardrobe went viral, too. Her crystal-trimmed, hand-sewn Mugler bodysuit was particularly memorable.

Gucci Kept Us Entertained For a Full Week With a Miniseries by Gus Van Sant

Launching a new collection in a eight-minute runway show? That's so 2019. Gucci showed spring 2021 over the course of an entire week, with an ever-expanding lookbook and a miniseries by Gus Van Sant titled Overture of Something That Never Ended. Starring Silvia Calderoni with cameos from Harry Styles, Billie Eilish, and friends of designer Alessandro Michele's, #GucciFest raised the bar on "fashion films" and engaged with millions of fans who could never attend its IRL shows. Even when those shows do resume, it's unlikely Michele will rush back to the way things were. "I needed experimenting and that was an experiment," he said. "I learned from Gus a great lesson, that it's possible to work with other people, to blend different languages, that it's possible to experiment. Working in a multidisciplinary way was really nice."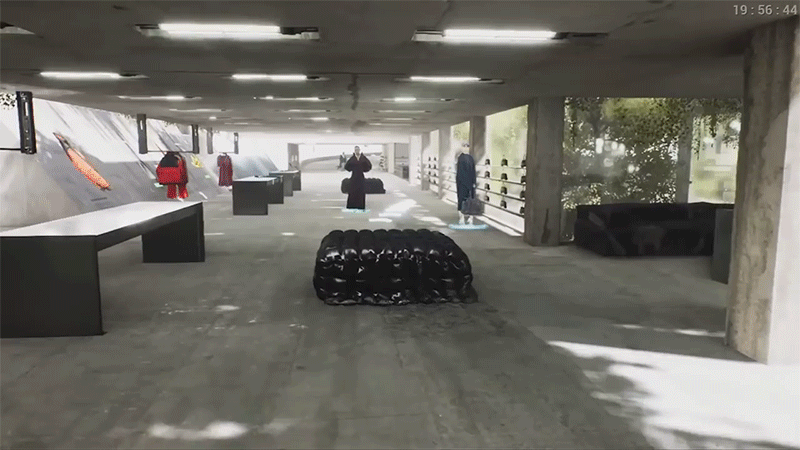 Balenciaga Made a "Quantum Leap" With Fashion's First Major Video Game

It turns out video games take even longer to develop than a fashion collection. Nine months into the pandemic, Balenciaga debuted the industry's first major gaming experiment titled Afterworld: The Age of Tomorrow. Developed in collaboration with Unreal Engine and set in 2031, the game takes players on a "hero's journey" through an enchanted forest, gliding past avatars wearing looks from the fall 2021 collection. It nods to early-internet aesthetics, albeit with significantly improved resolution, and has had a pretty good response from the gaming community. It's fair to assume the relationship between fashion and video games will only grow in the years to come, as brands take time to experiment with the technology and invest in community engagement.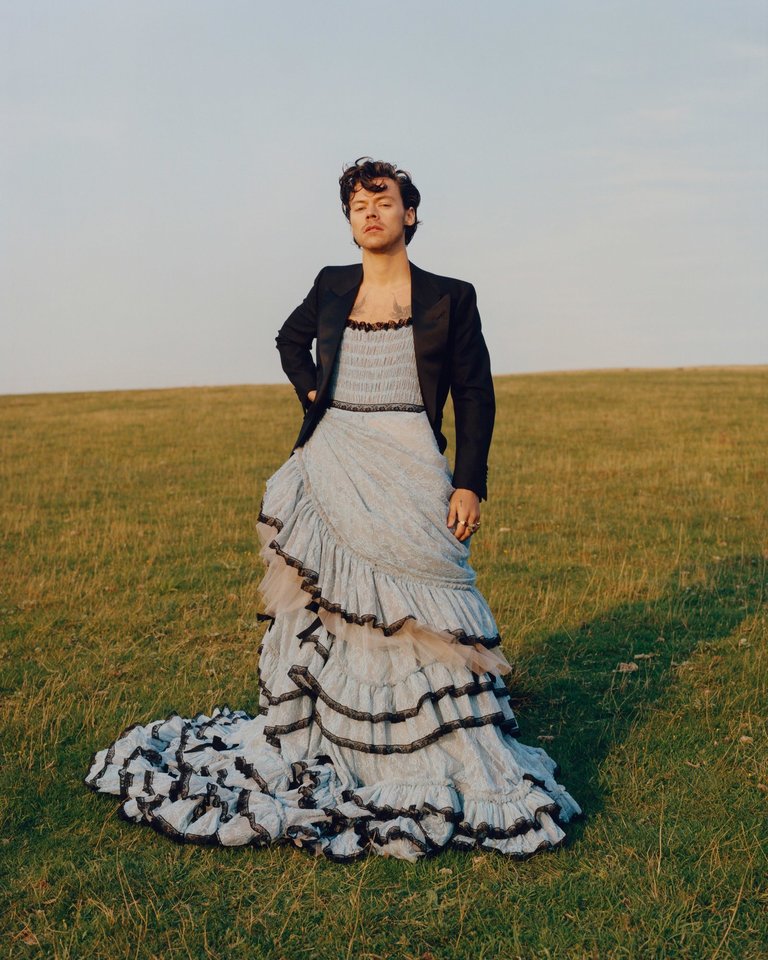 Harry Styles Became the First Man to Appear on Vogue Solo—and His Look Sparked a "Controversy"

We knew Harry Styles's Vogue cover would start a conversation on the internet. We just didn't think it would be quite so… "controversial." In a shoot photographed by Tyler Mitchell and styled by Camilla Nickerson, Styles wears a ruffled Gucci gown, a carabiner-linked skirt by Chopova Lowena, and a hoop skirt by Harris Reed, among other looks. "There's so much joy to be had in playing with clothes," he told Vogue's Hamish Bowles. "I've never thought too much about what it means—it just becomes this extended part of creating something." What's gender got to do with it? Disappointingly, the internet had different ideas, the loudest voice being Candace Owens's. In one tweet, she called the "feminization" of men allegedly suggested by the story "an outright attack," ending with a comically outdated statement: "Bring back manly men."

Weeks later, Styles clapped back by posting a photo of himself eating a banana in a powder blue suit and ruffly blouse, adding an identical caption: "Bring back manly men." We have a feeling his 34.7 million followers agree it's time to tear down the oppressive gender binary for good.