Men in pearls was just the beginning. The growing interest in menswear is sparking creativity in all corners of the market, including jewelry, which frames a logo well and can be a more accessible entryway into a brand than a full look. Over the past few seasons, Prada's metal triangle has migrated to fingers and earlobes; a Ferrari horse pendant can add some vroom-vroom to an everyday outfit.

A lot of men's jewelry shown for spring was infused with a sunny playfulness, like bead necklaces of the sort made by summer campers. At Loewe figurative pendants had suggestive overtones; Ambush's mushrooms and flowers were more innocent. Also referring back to nature are the many pieces made of shells and pearls that carry in them memories of sandy beaches and the sun sparkling off the sea. Now that's the diamond life.


Summer Camp

These colorful bits of plastic and ceramic hark back to picnic-table arts-and-crafts projects.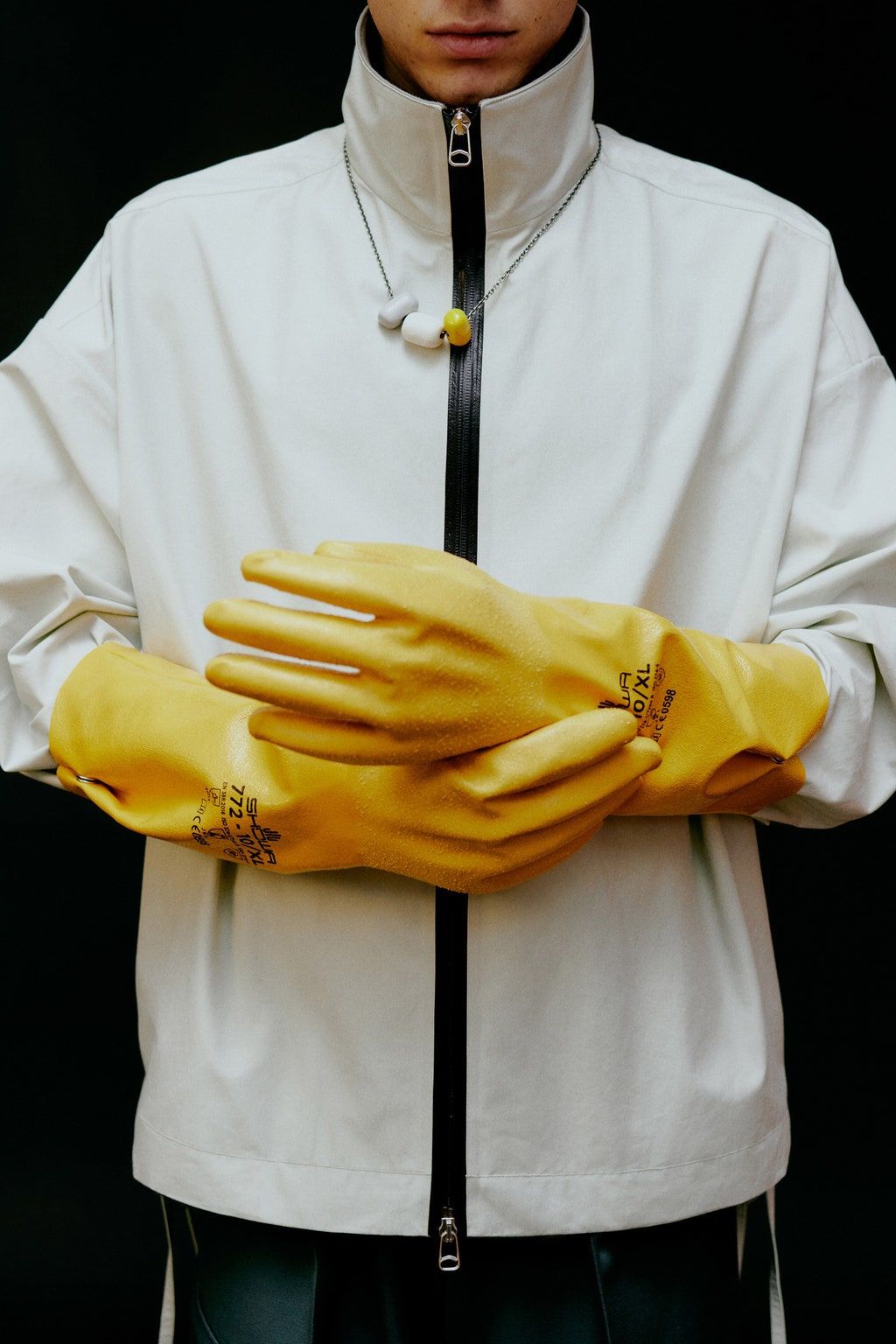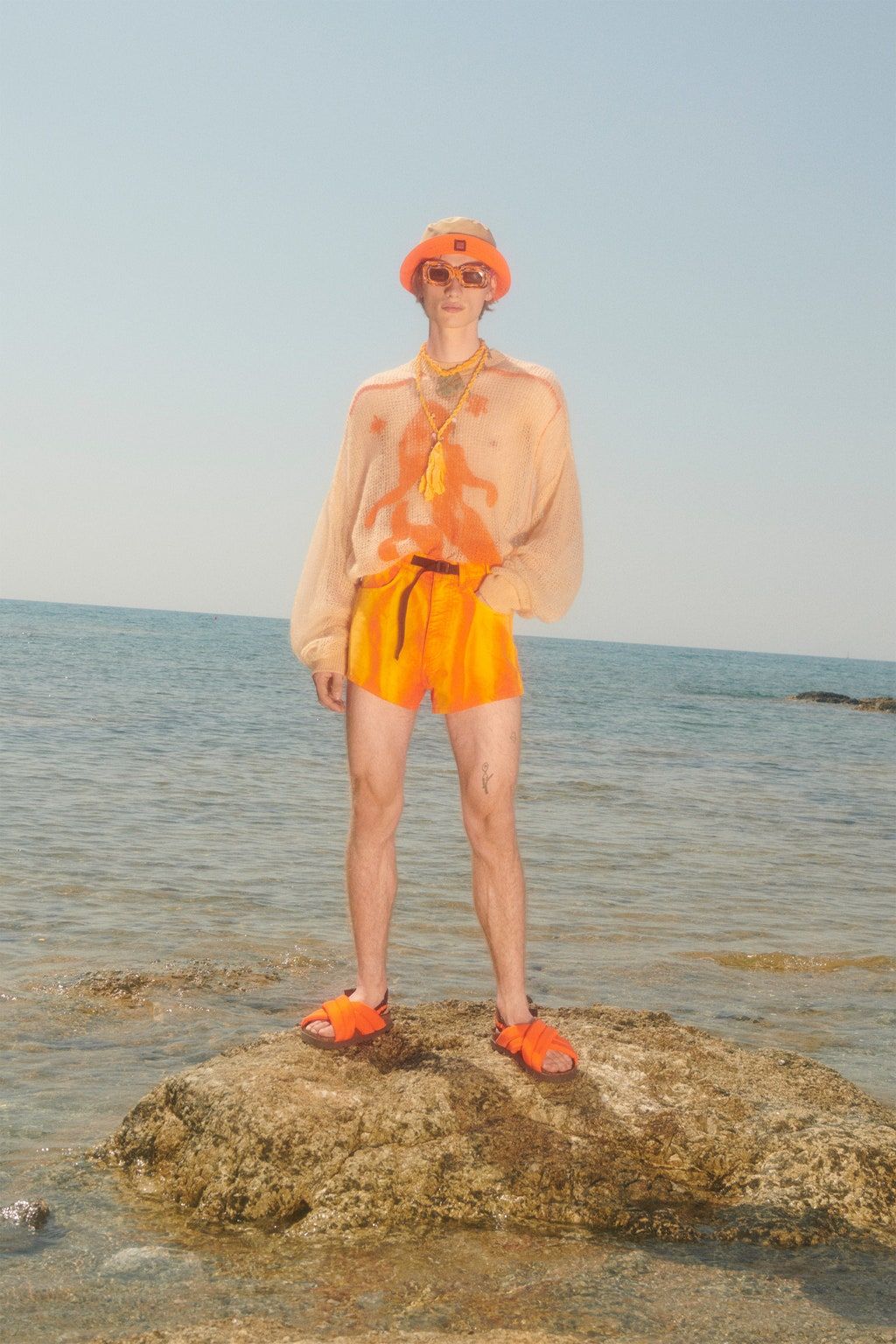 Body Extensions

Lip rings and belly chains join septum rings in the spring-things jewelry box.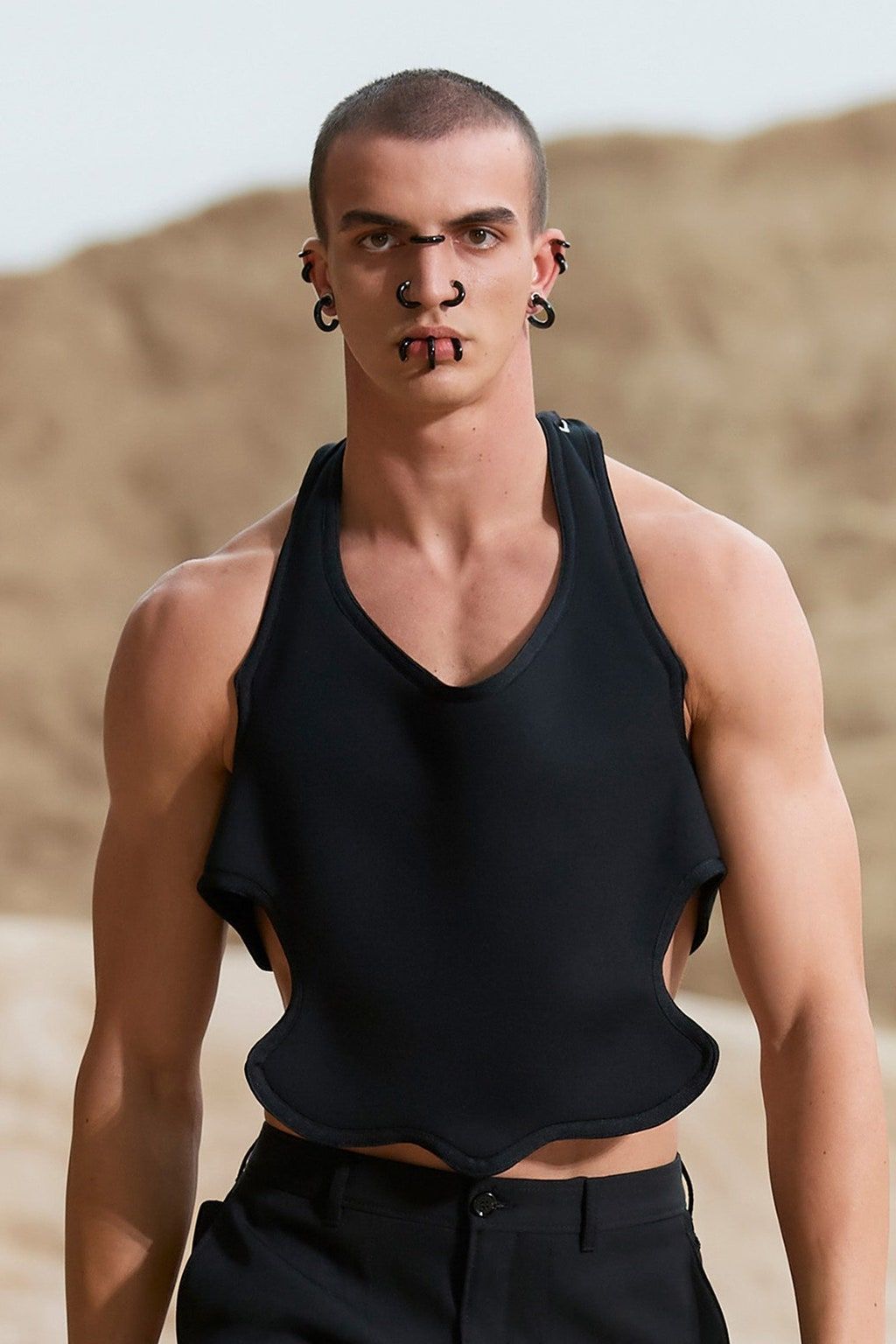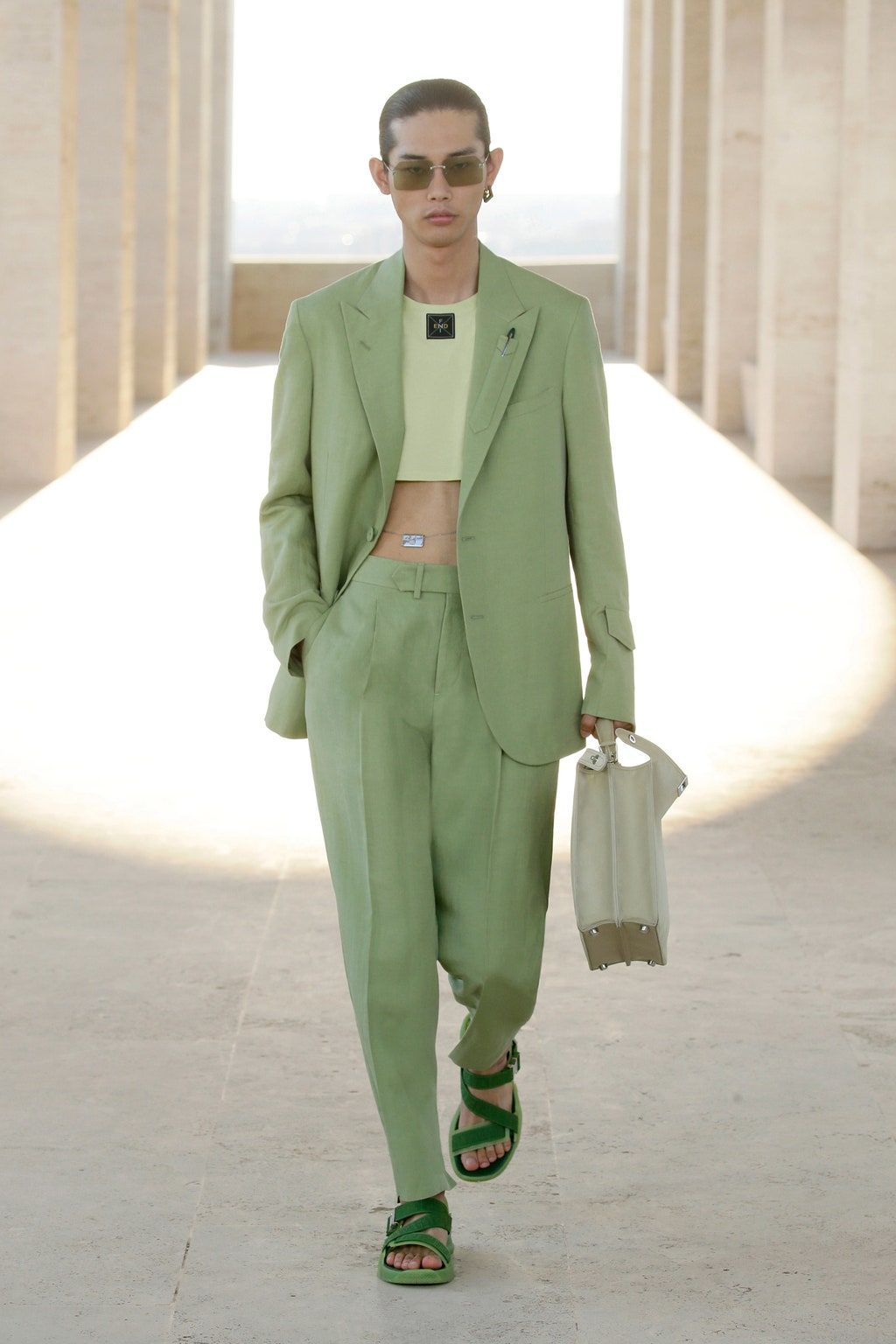 Pin Ups

Move over, Madeleine Albright. The brooch is now a bro thing.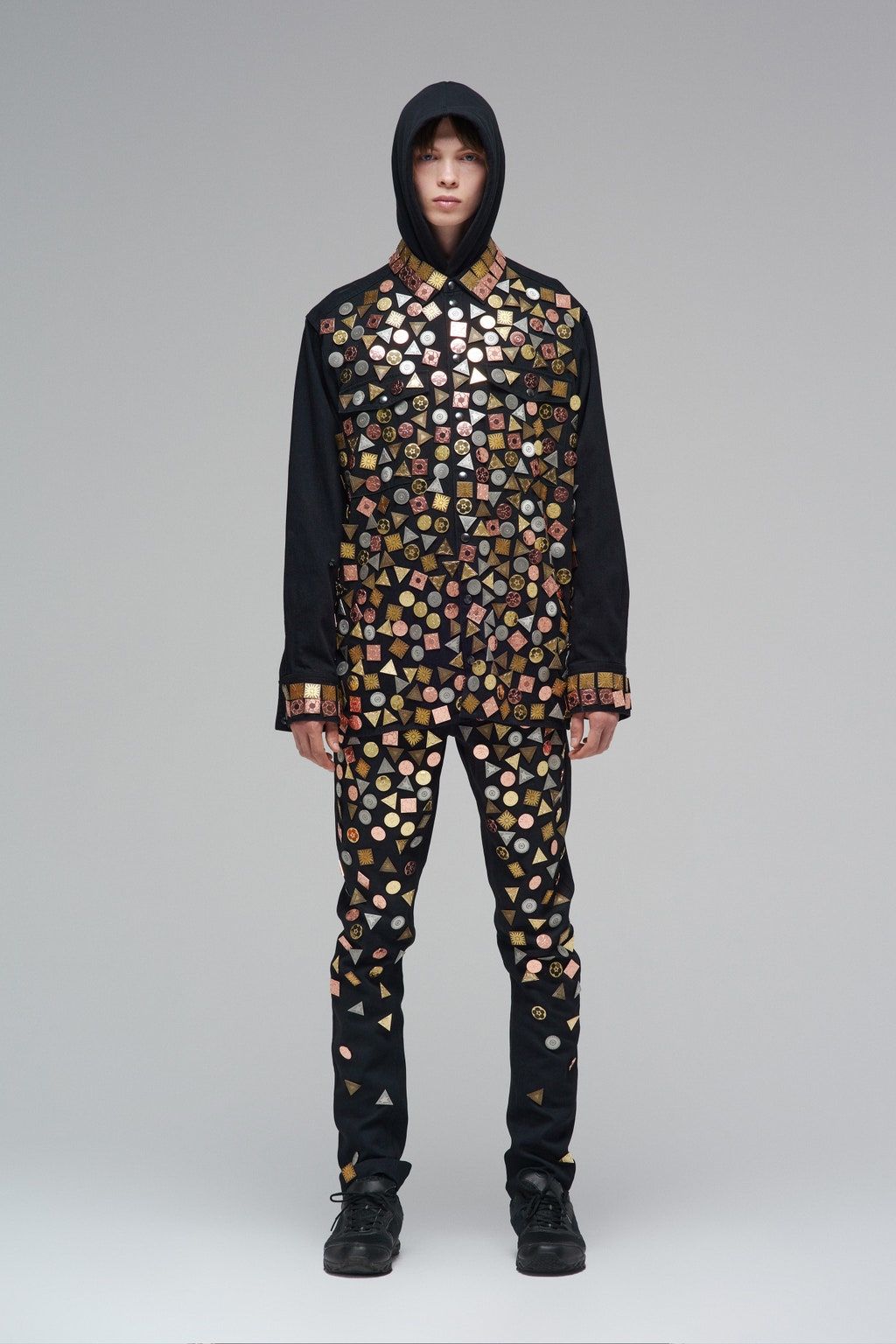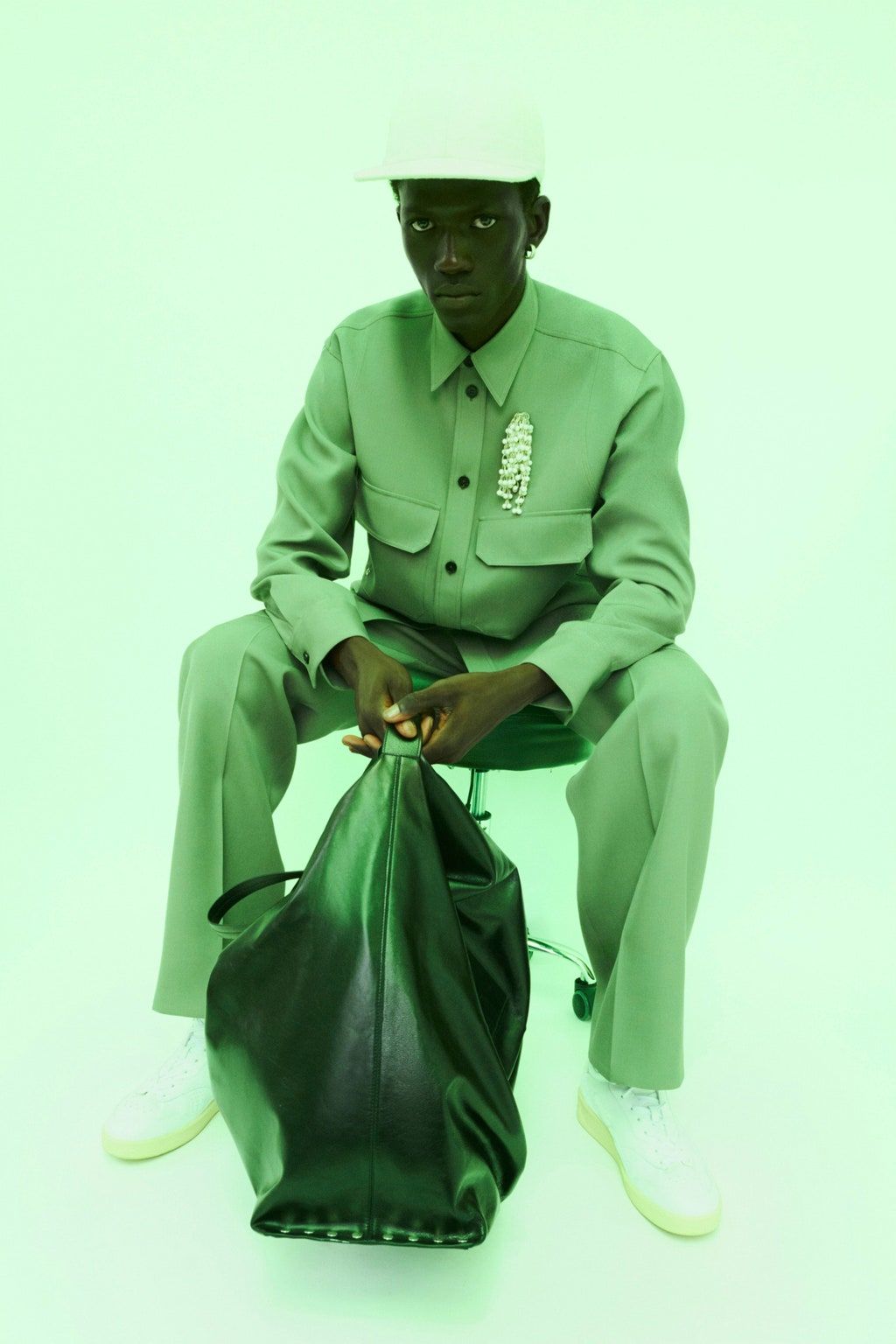 Silver Streak

There's nothing secondary about this metal for spring.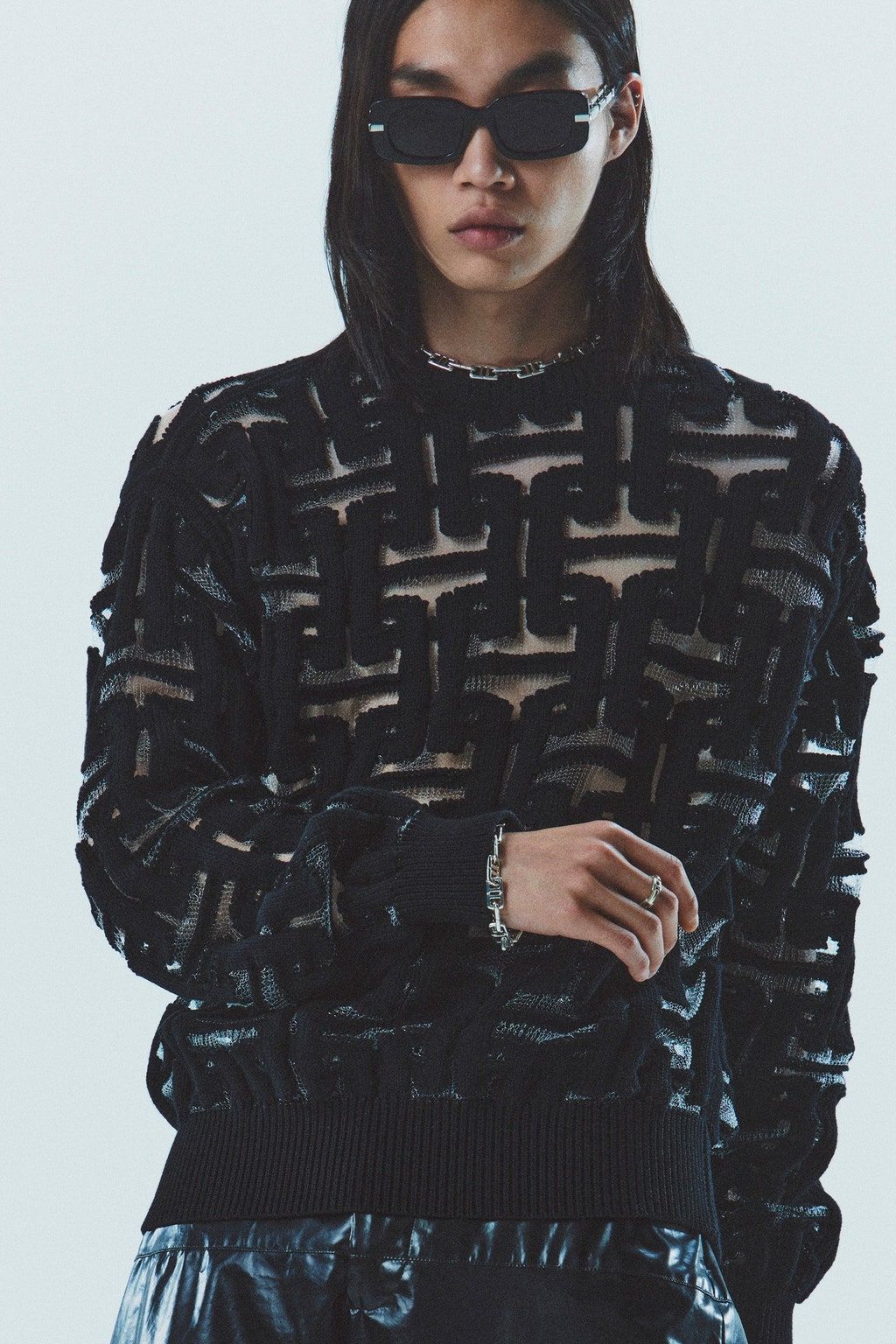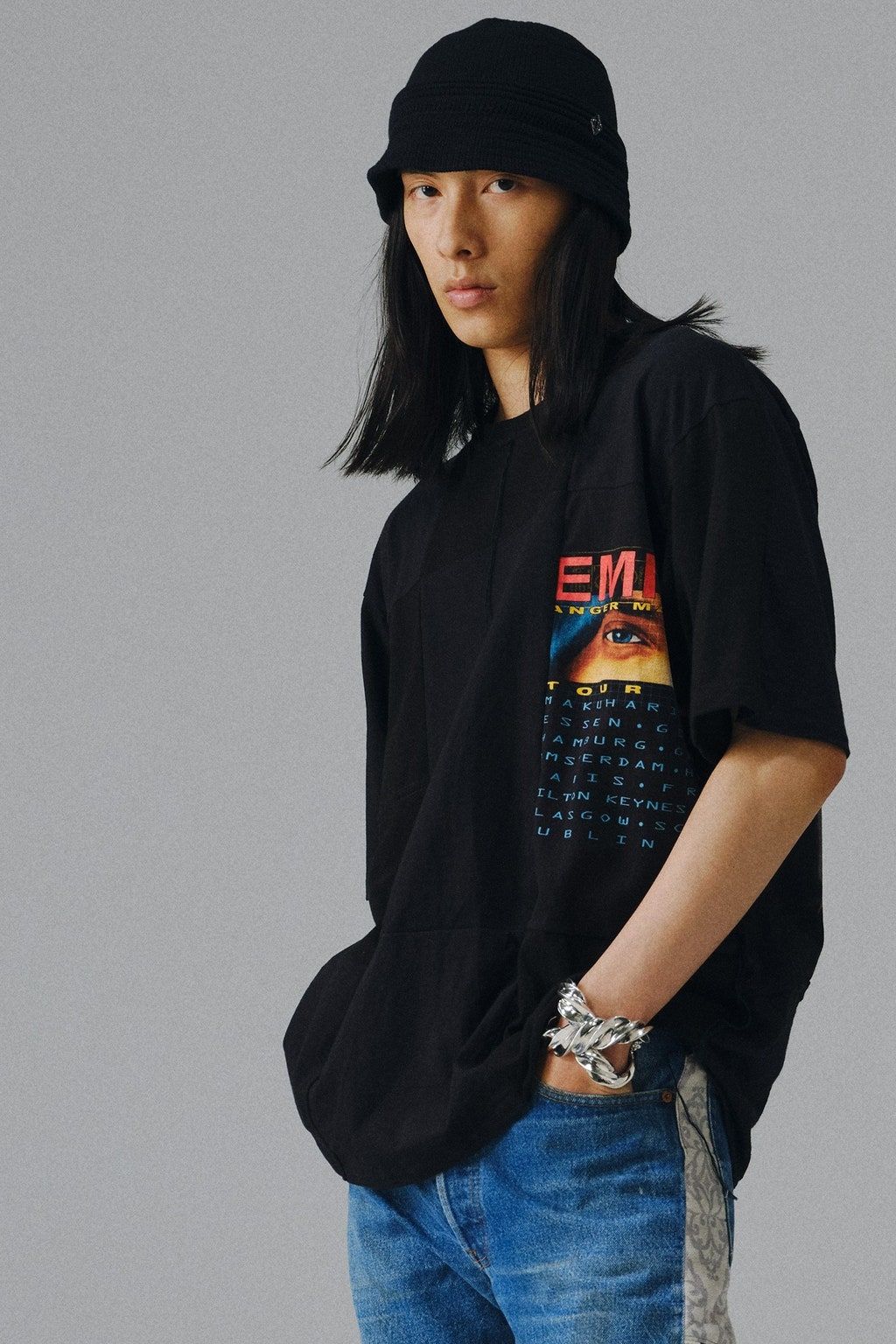 Tool Kits

A different kind of hardware development.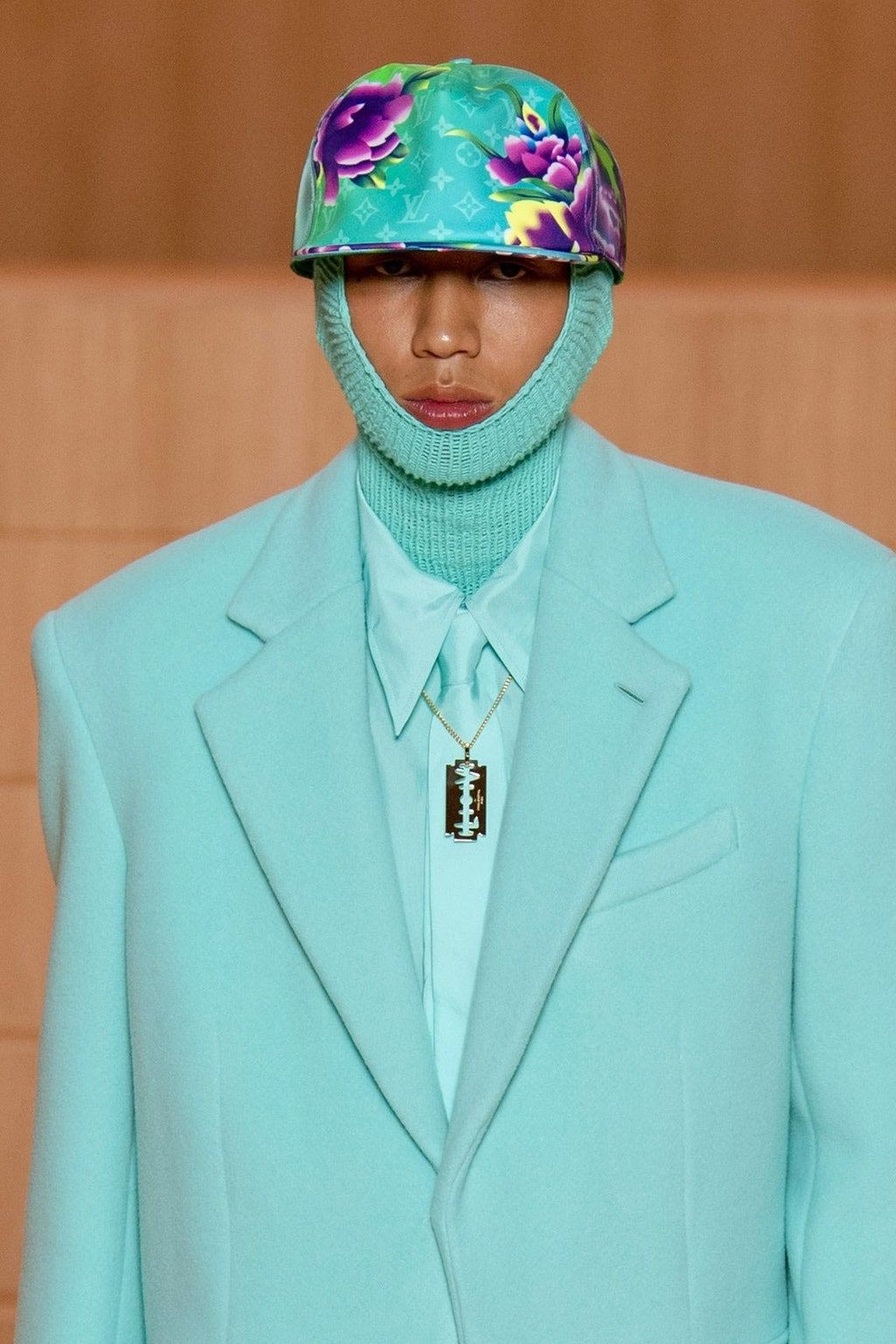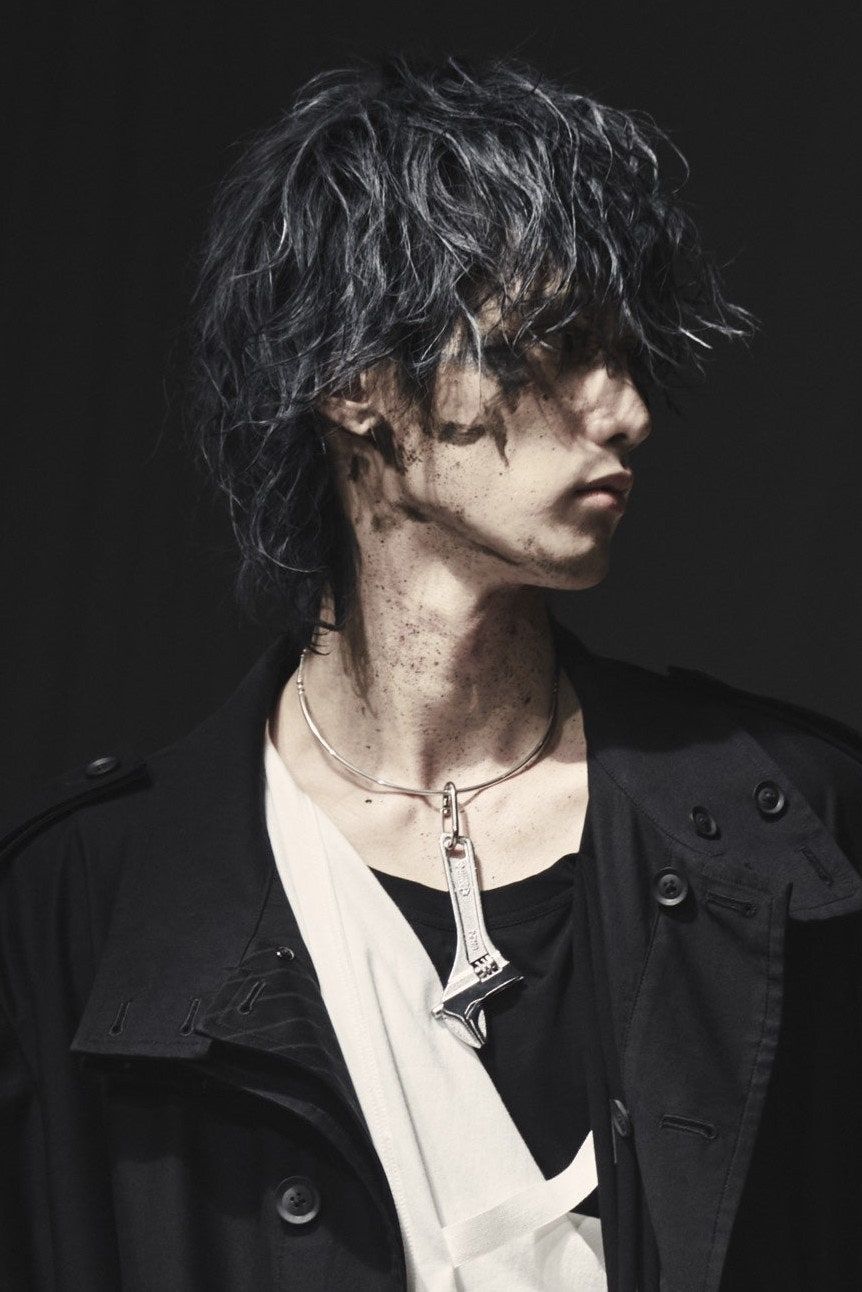 Sunken Treasure

From the deep blue sea, pearls, shells, and a Titanic-like Heart of the Ocean necklace.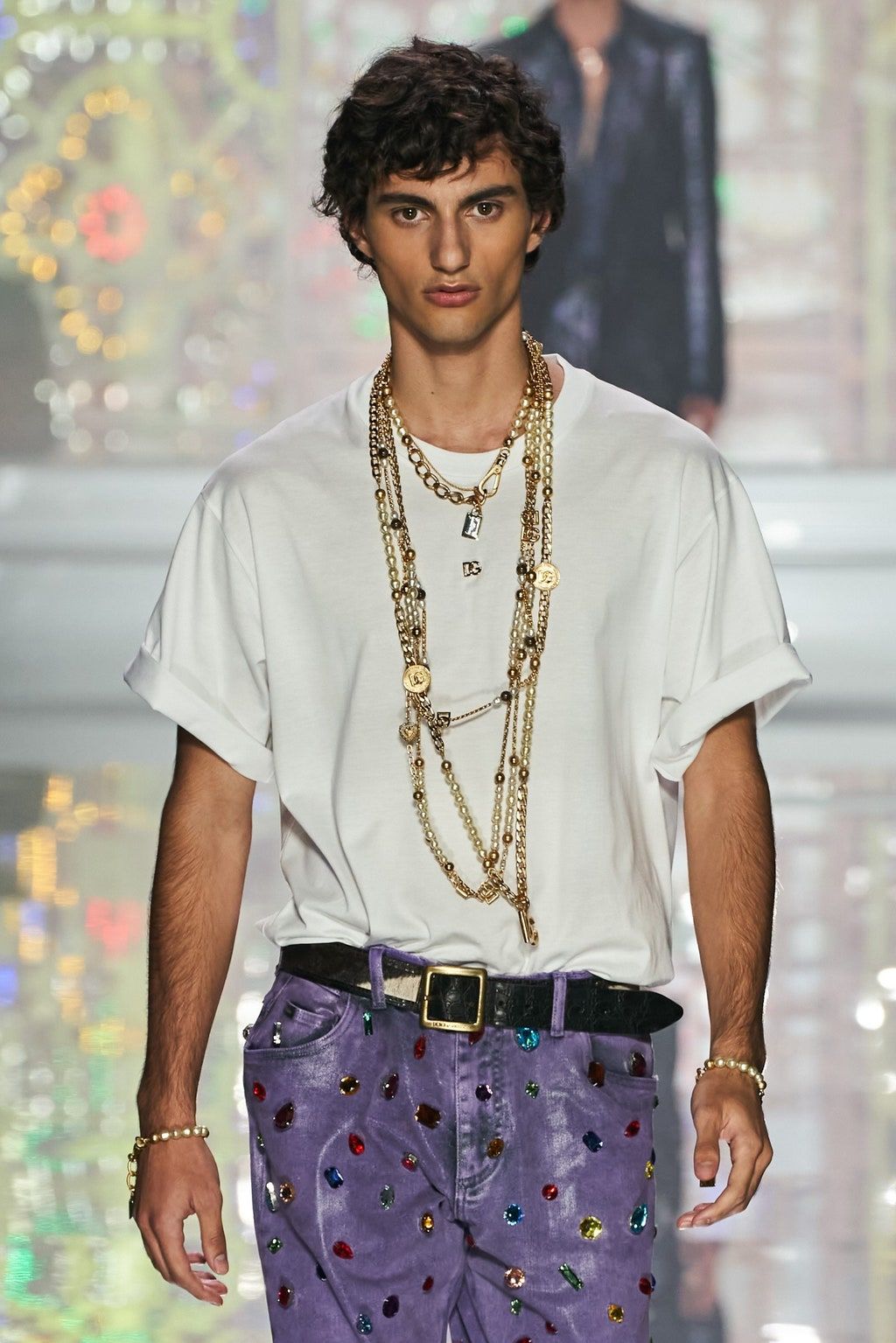 The Charmed Life

Figurative pendants and earrings are guaranteed conversation starters.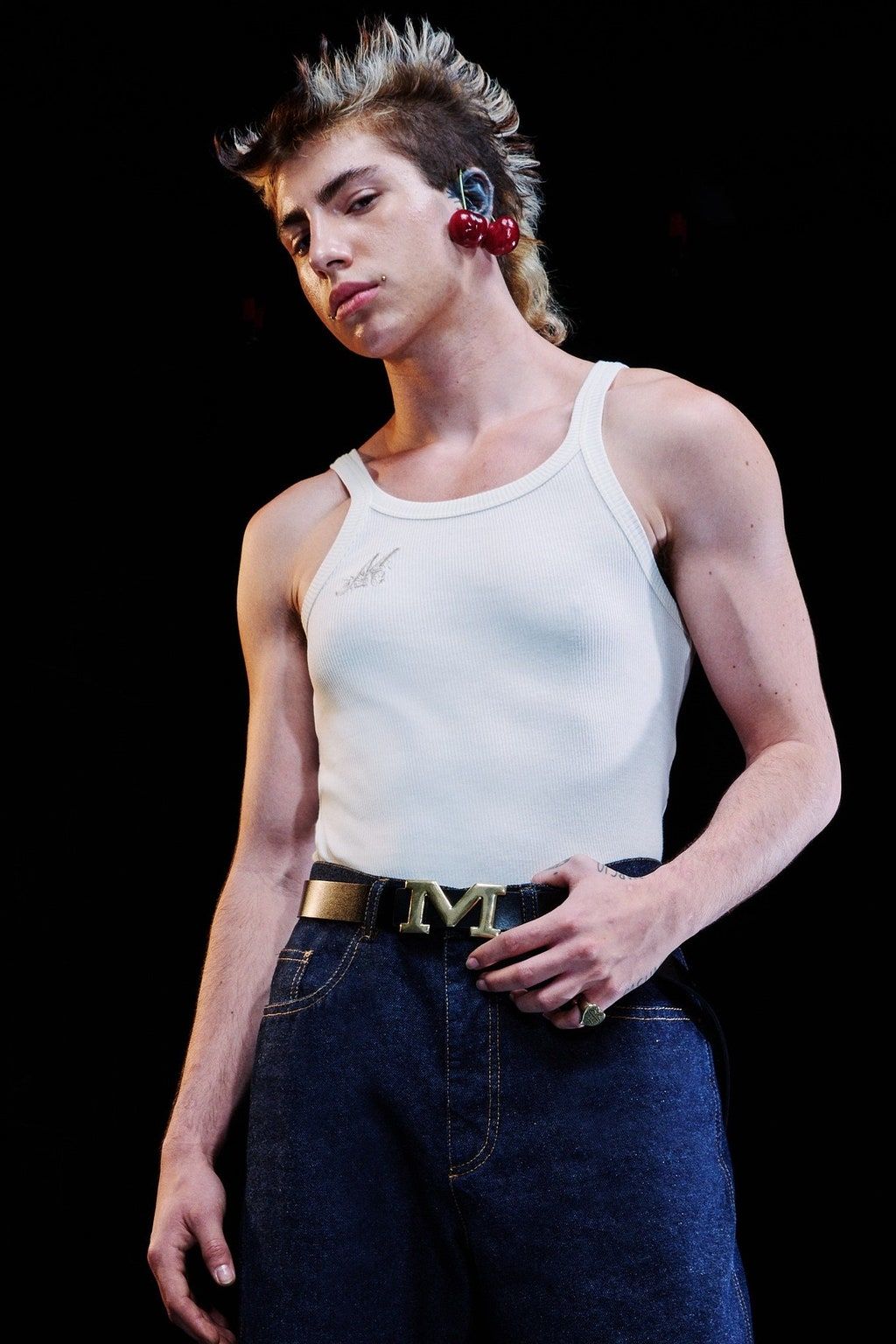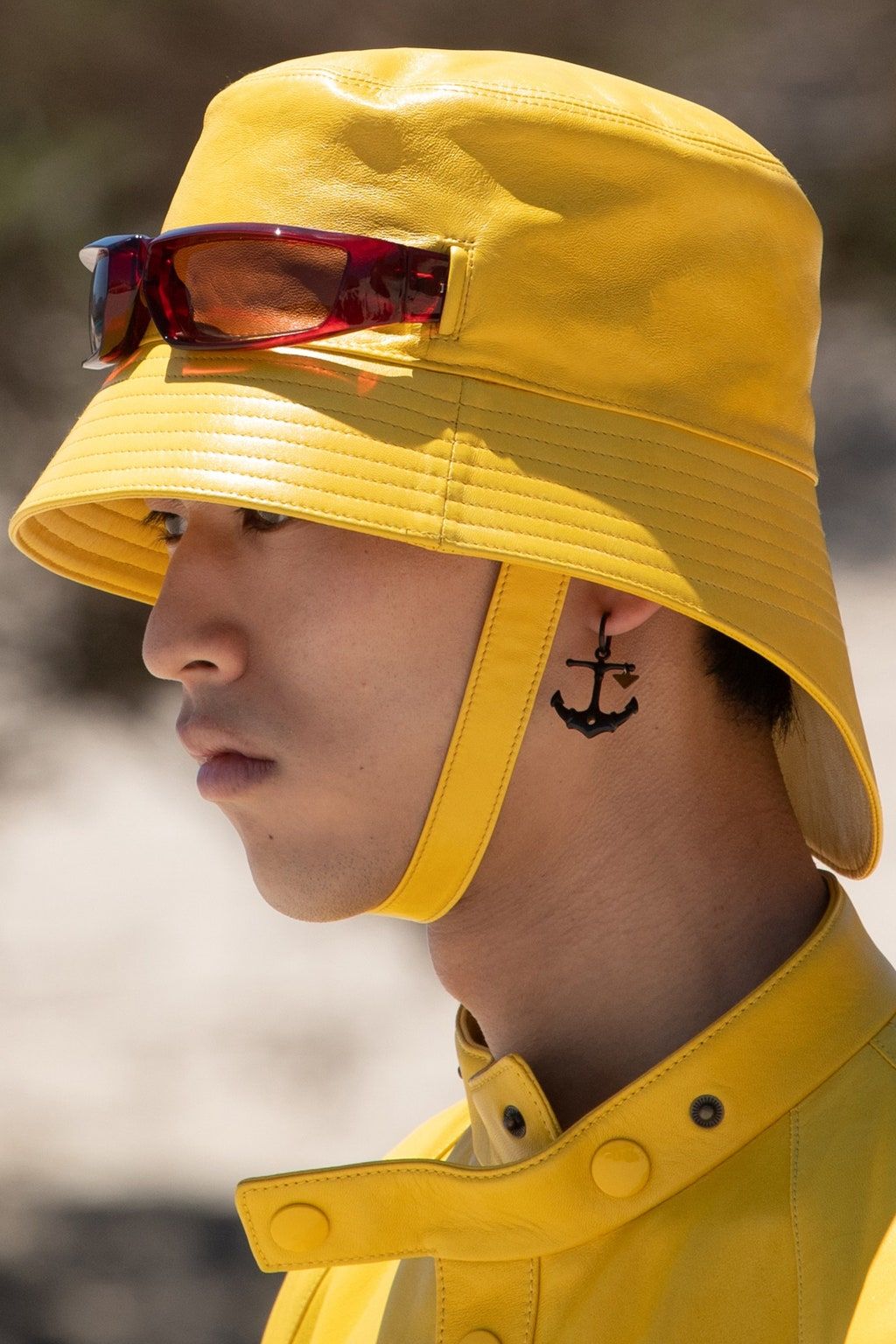 Name Game

There are ever-more-new ways to spell out your preferences.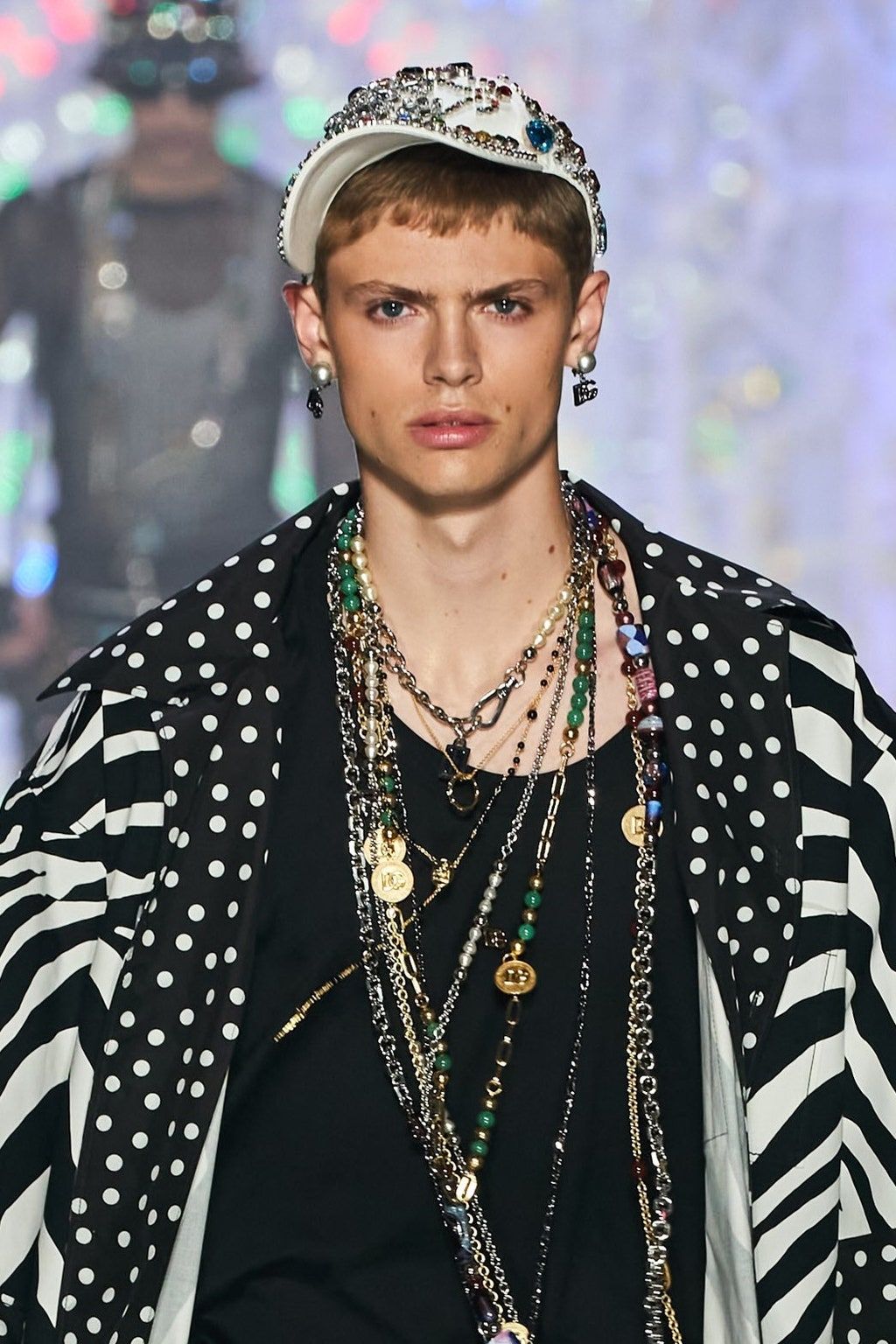 Rim Shots

These hoops aren't just for ballers.