Do you! We all have to take some precautions and make changes to our travel plans with a pandemic still happening, but sometimes a little shopping can help take your mind off things, even just for a bit. Miami Swim Week happened last year, but the runways work ahead of schedule, and these are the 10 trends we saw for 2020.

Think daring cutouts, retro styles, and bold tropical prints, that'll at least make you feel like you're on vacation. These 2020 swimwear trends are available now, and trust me: There's so much to choose from, so you're bound to find a new suit that speaks to you. Also if you happen to be in the shopping mood-which I'm guessing you are, since, you know, you're on this page-consider checking out these stylish Black-owned fashion and beauty brands.


1. Motor Sport, but Make It Retro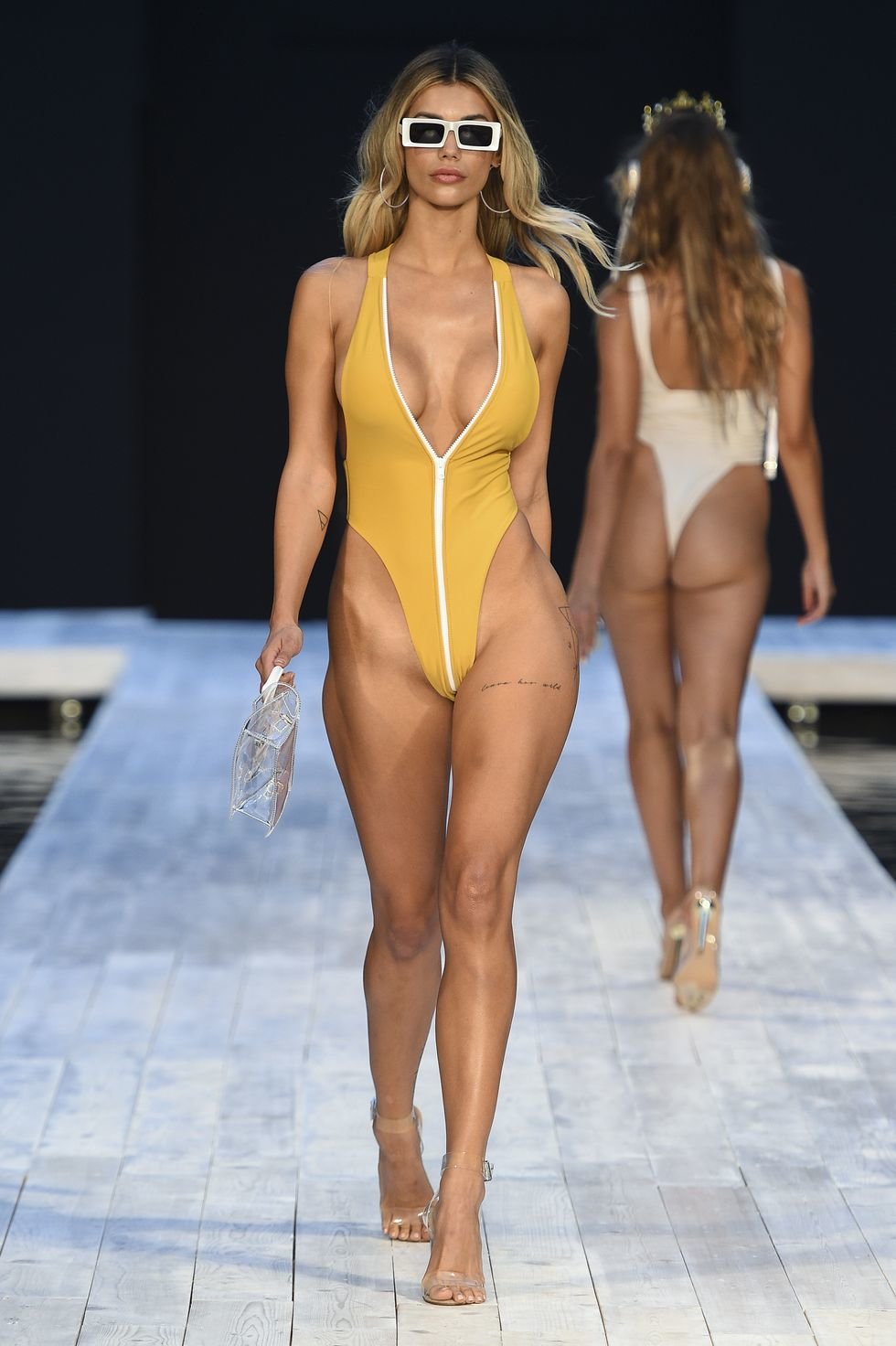 Retro sportswear style reigned at Miami Swim Week, from super-high-cut bottoms to sport color palettes and tees knotted as swim tops.


2. Motor Sport, but Make It Retro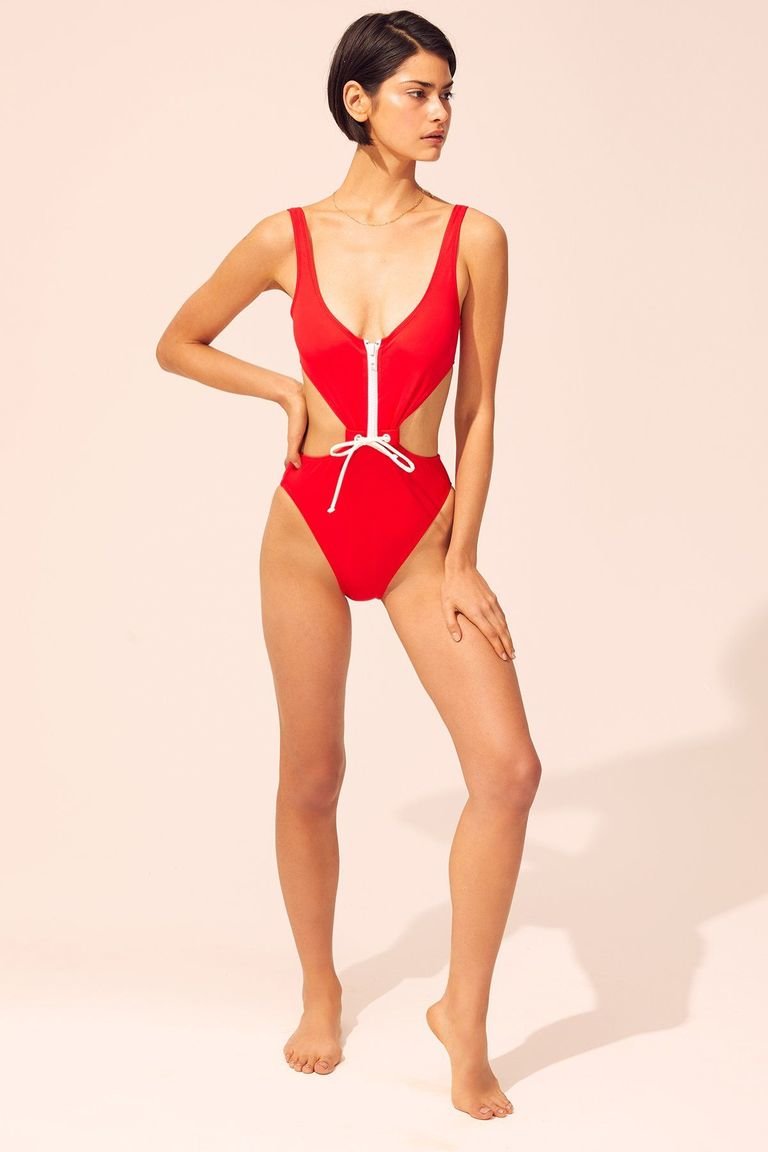 This version in red by Solid & Striped is fun with modern cutouts and a sport zipper.


3. Motor Sport, but Make It Retro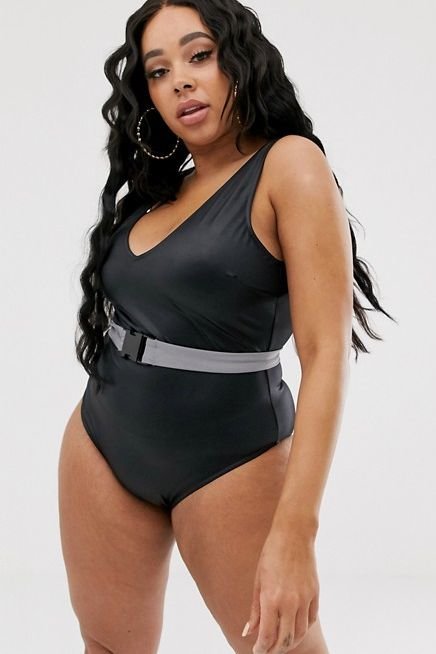 The reflective belt and buckle make this otherwise simple suit ready for the speedway.


4. Motor Sport, but Make It Retro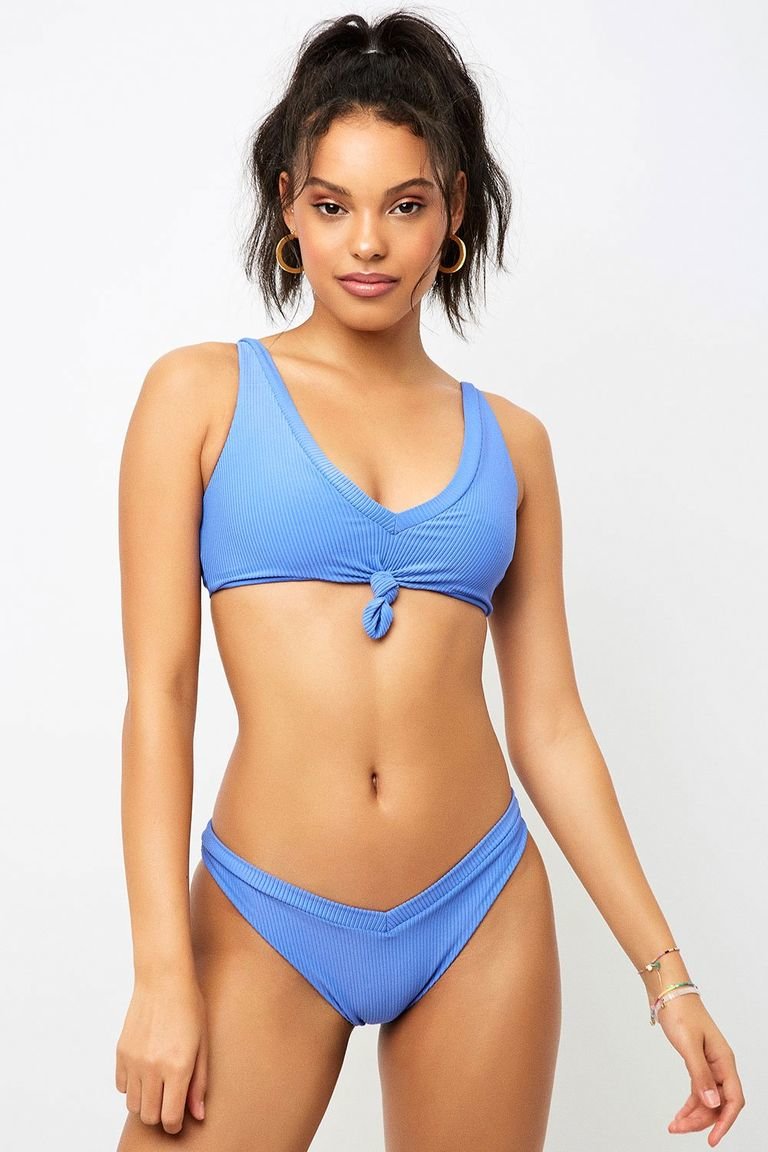 This knotted detail adds a cool twist to a plain ol' top. The high-cut bottoms have that '80s retrospect feel.


5. Animal Print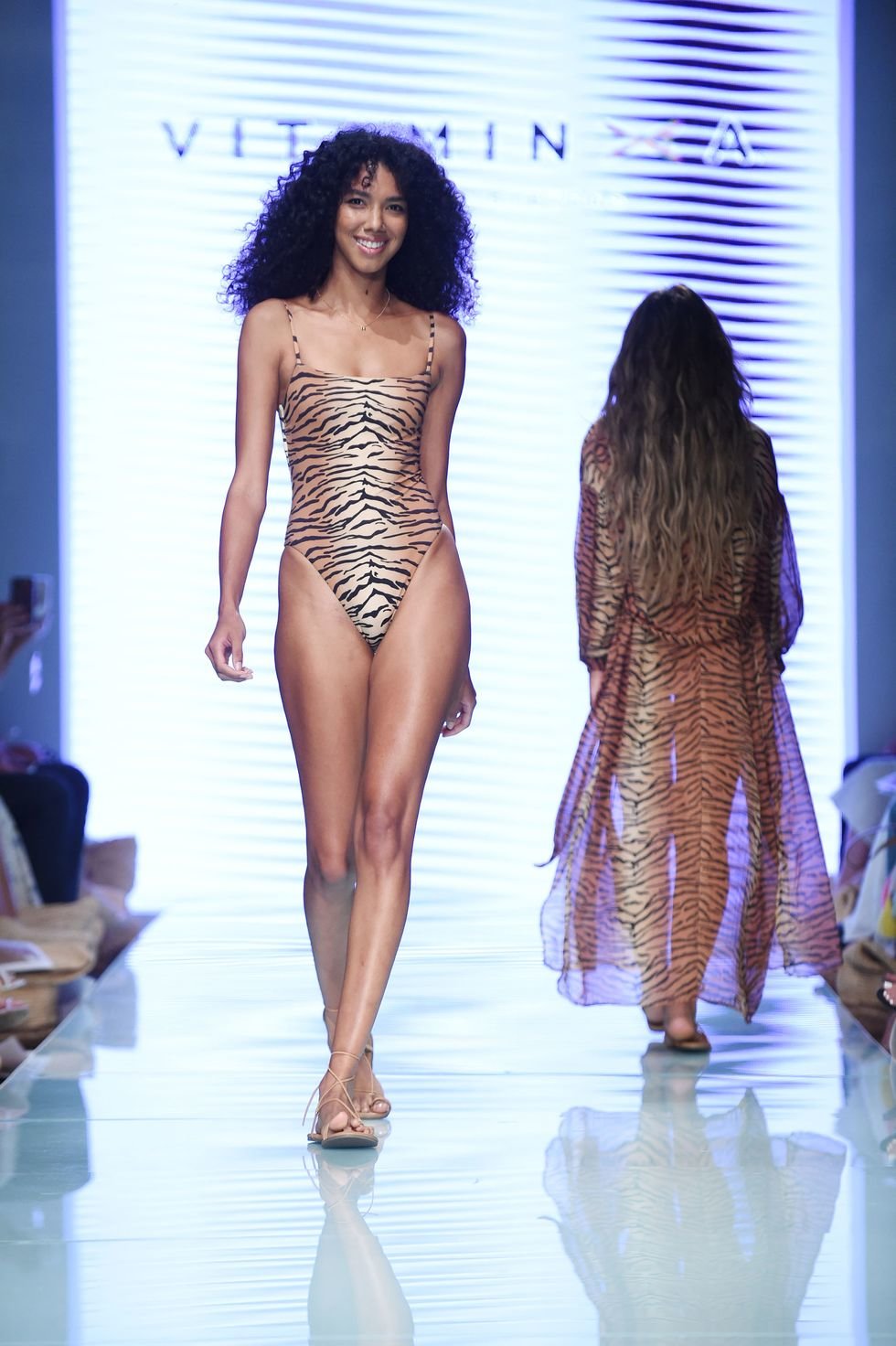 Animal prints aren't going away any time soon, and everything from leopard to zebra was on the catwalks this season.


6. Leopard-Print One-Piece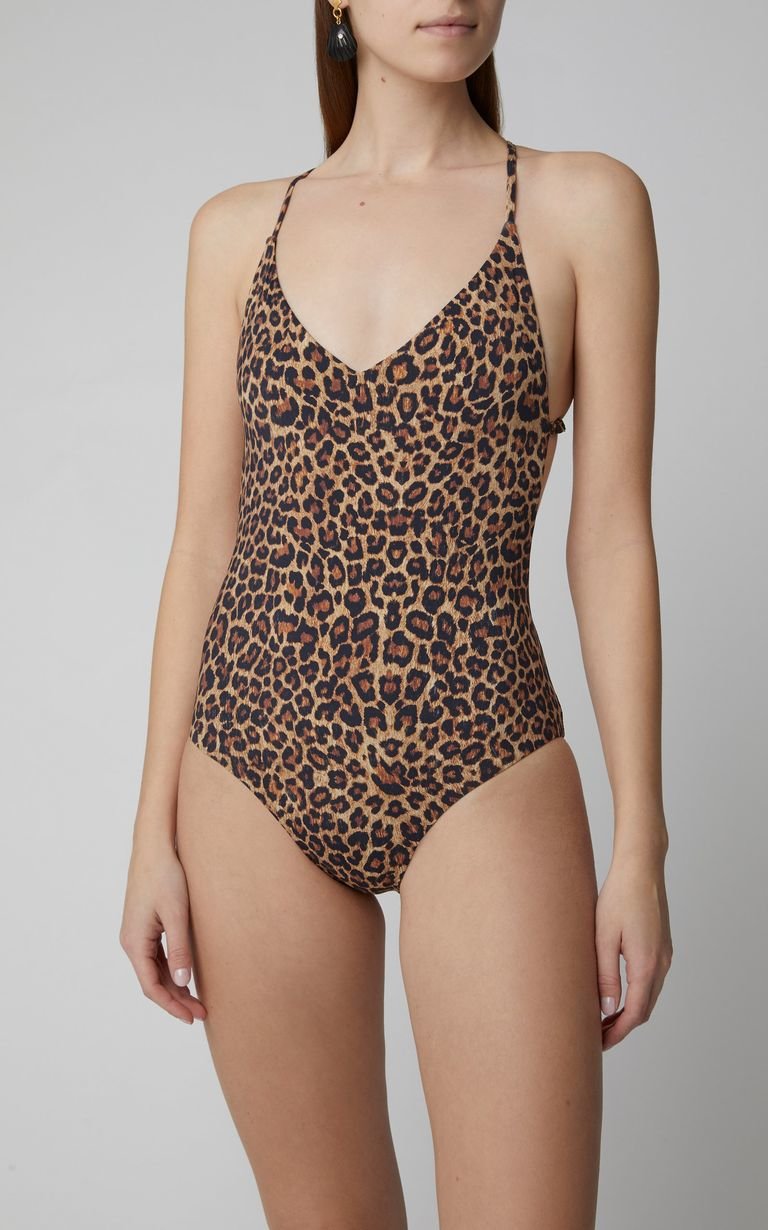 This sustainable one-piece doubles as a bodysuit, so you can try it with your favorite black denim or rock it solo at the beach.


7. Crop Bikini Top in Zebra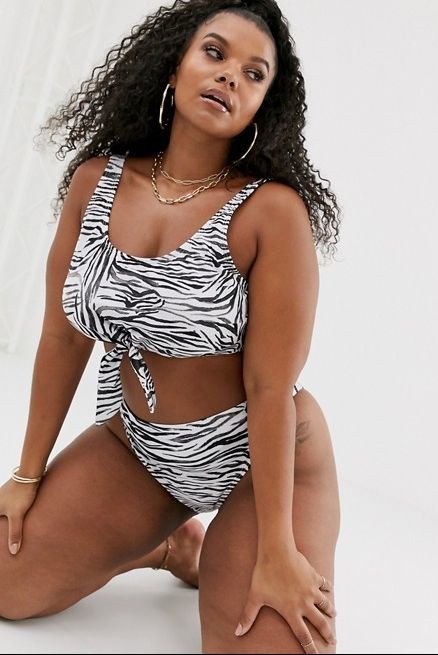 This knot-front zebra suit features telltale black-and-white stripes and high-cut bottoms.


8. + NET SUSTAIN Gabriela Twist-Front Snake-Print Halterneck Swimsuit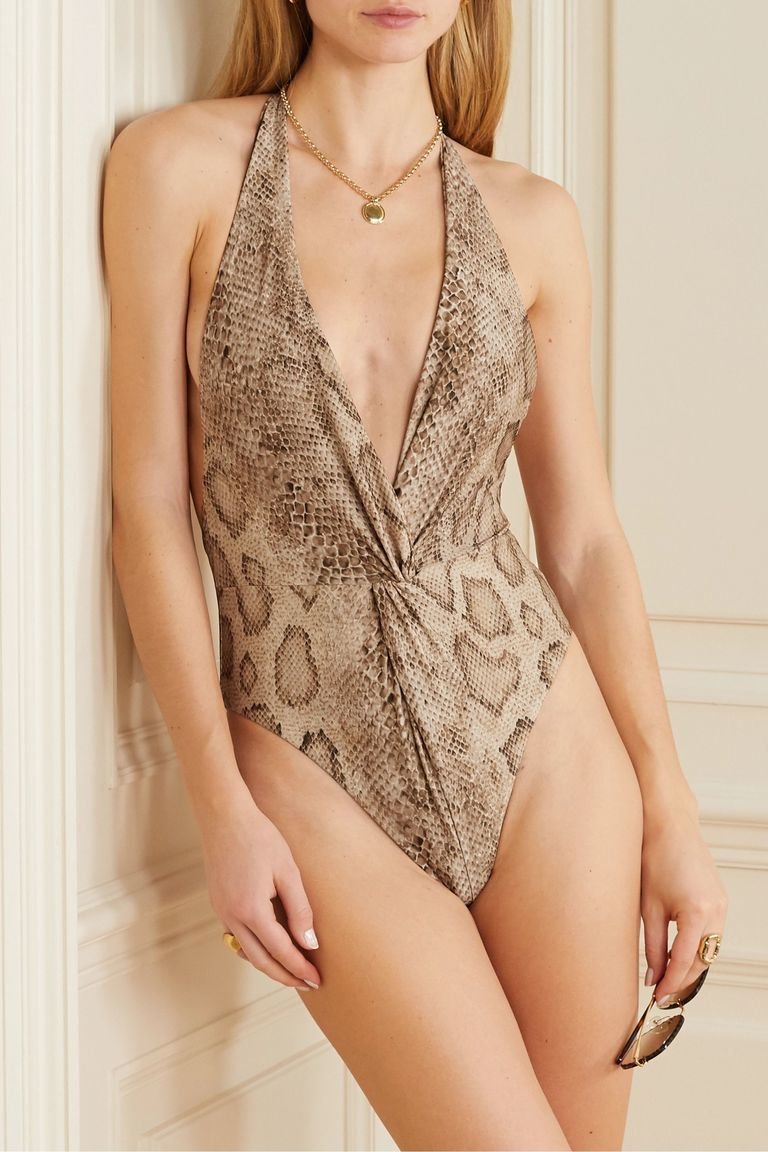 If you're tired of big cat prints, opt for a neutral snakeskin one instead. This plunging halterneck is stunning with gold jewelry.


9. Take Me to the Disco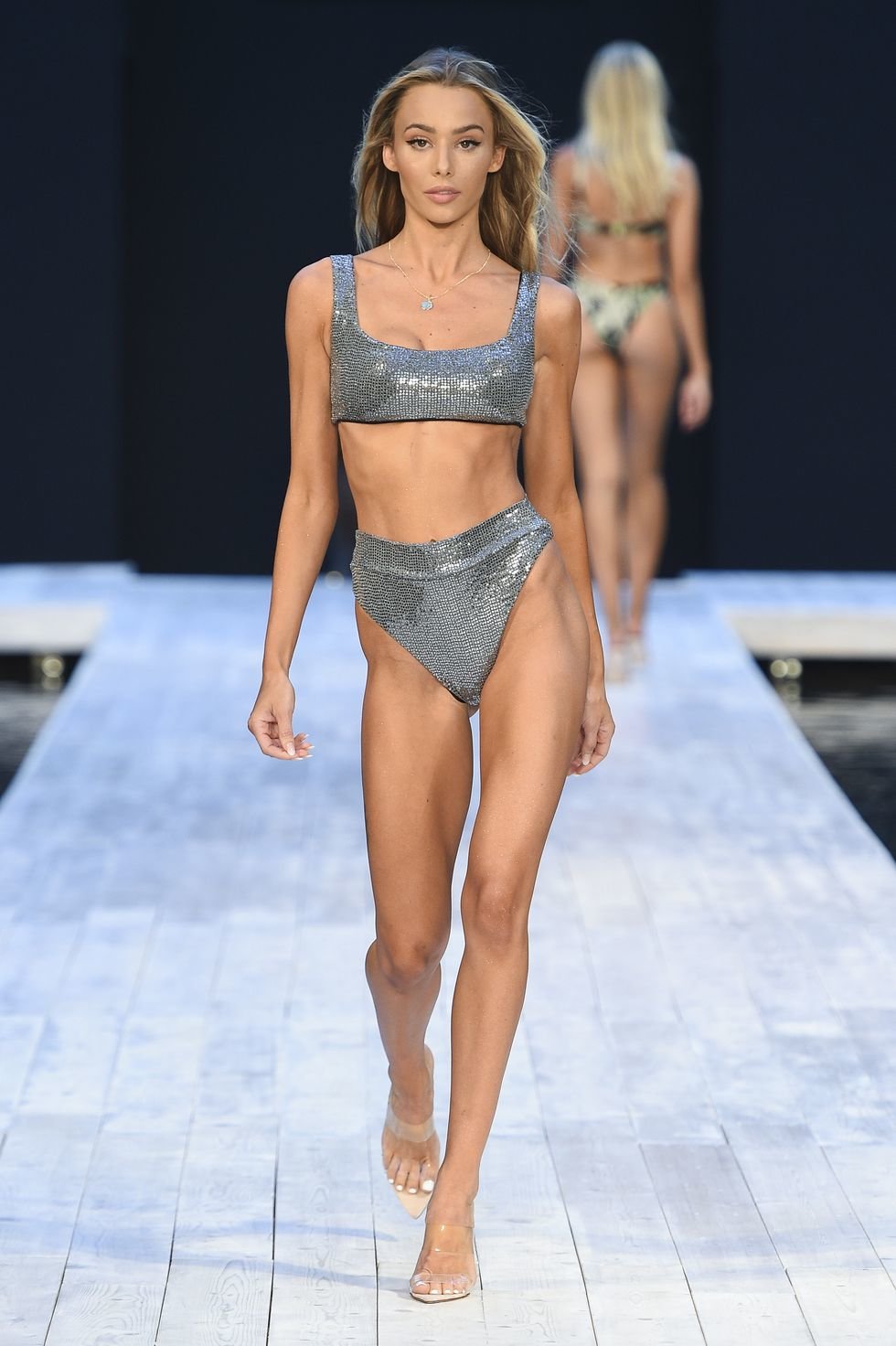 Think of this trend as a vibrant party piece to wear to your next beach rave—you know, because you're going to so many beach raves. The runways had so many sparkly materials like glitter, Lurex, metallic foils, and embellishments.


10. Swimsuit with Padded Cups & A Bow On The Neckline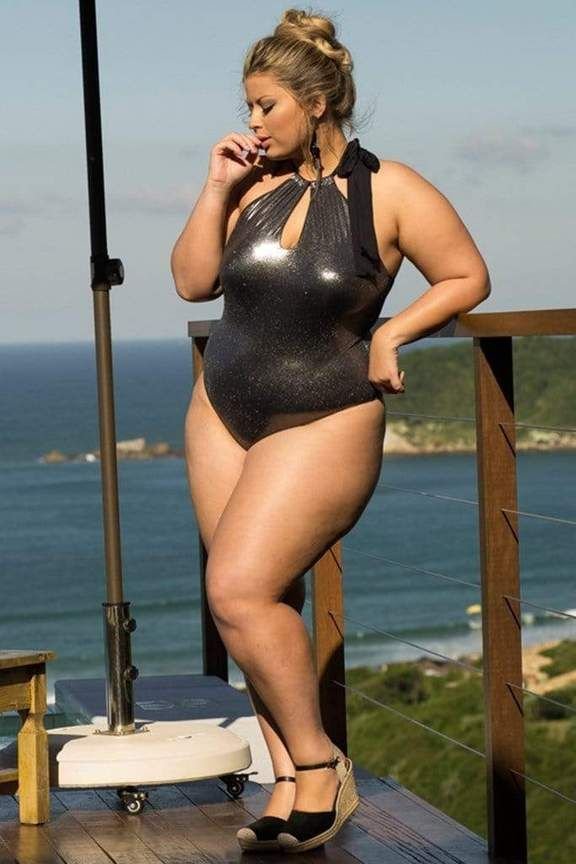 A shiny one-piece with a bow makes this style super elevated—especially with espadrille heels.


11. Barbados Lurex Fixed Triangle Bikini Top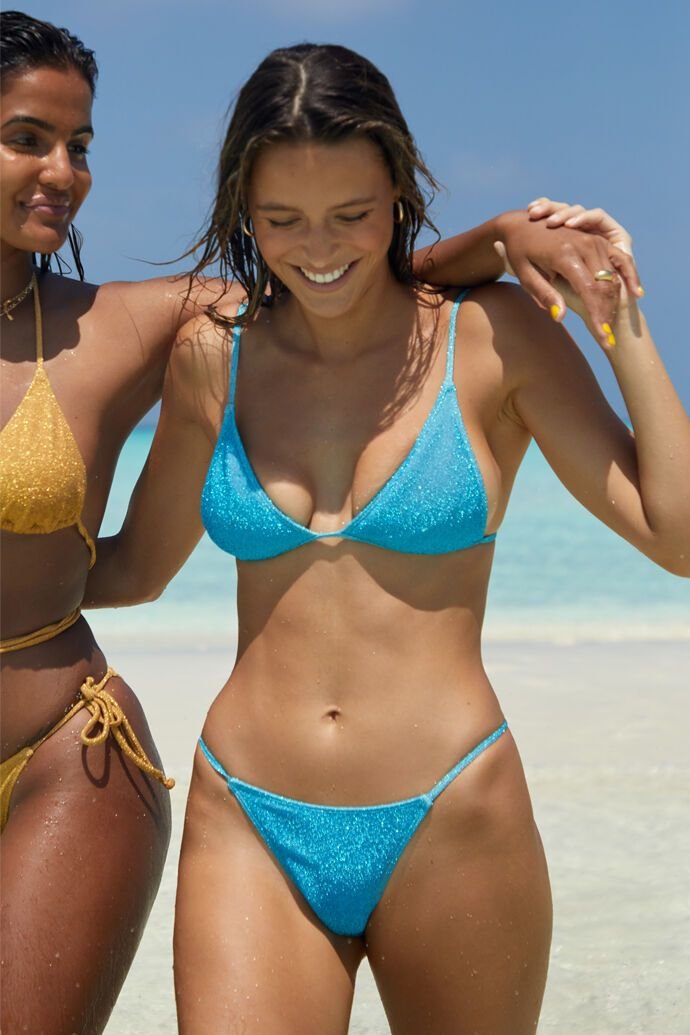 Who said metallics have to only be silver or gold? This sparkly aqua set adds a punch of color.


12. Claire Bikini Top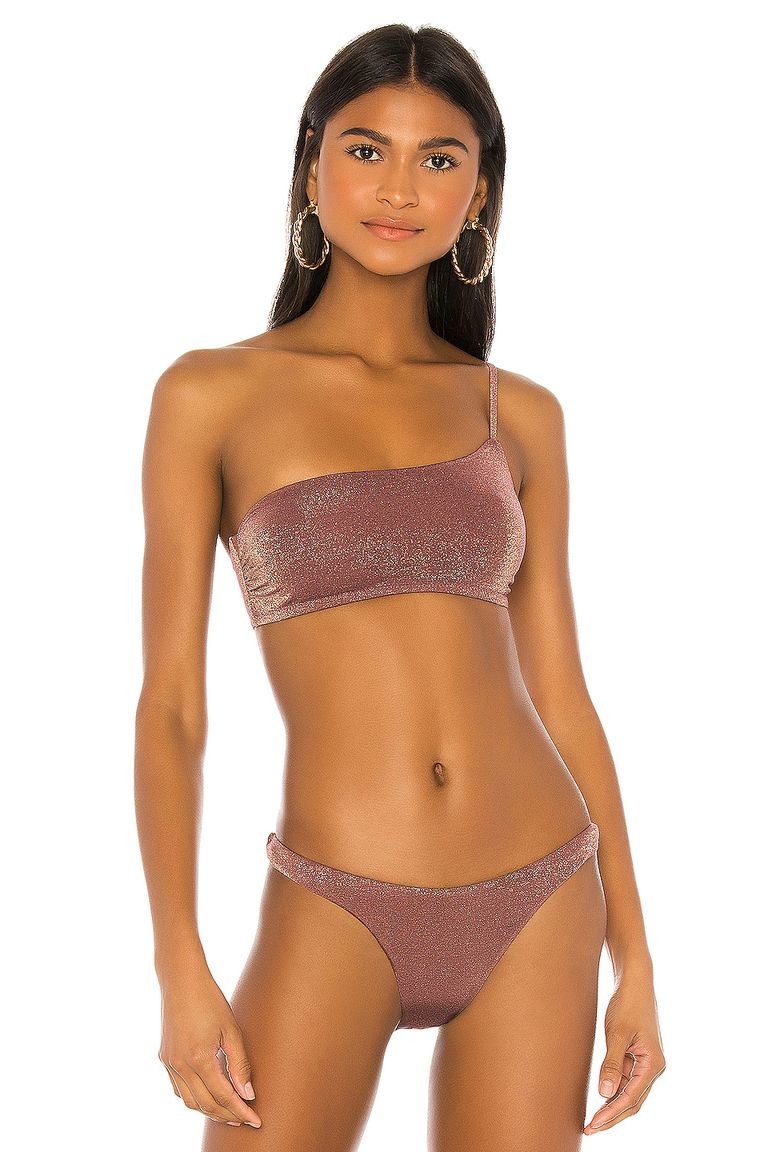 The one-shoulder style is seriously trending this season, and a coppery metallic hue is stunning.


13. Brights, Brights, Brights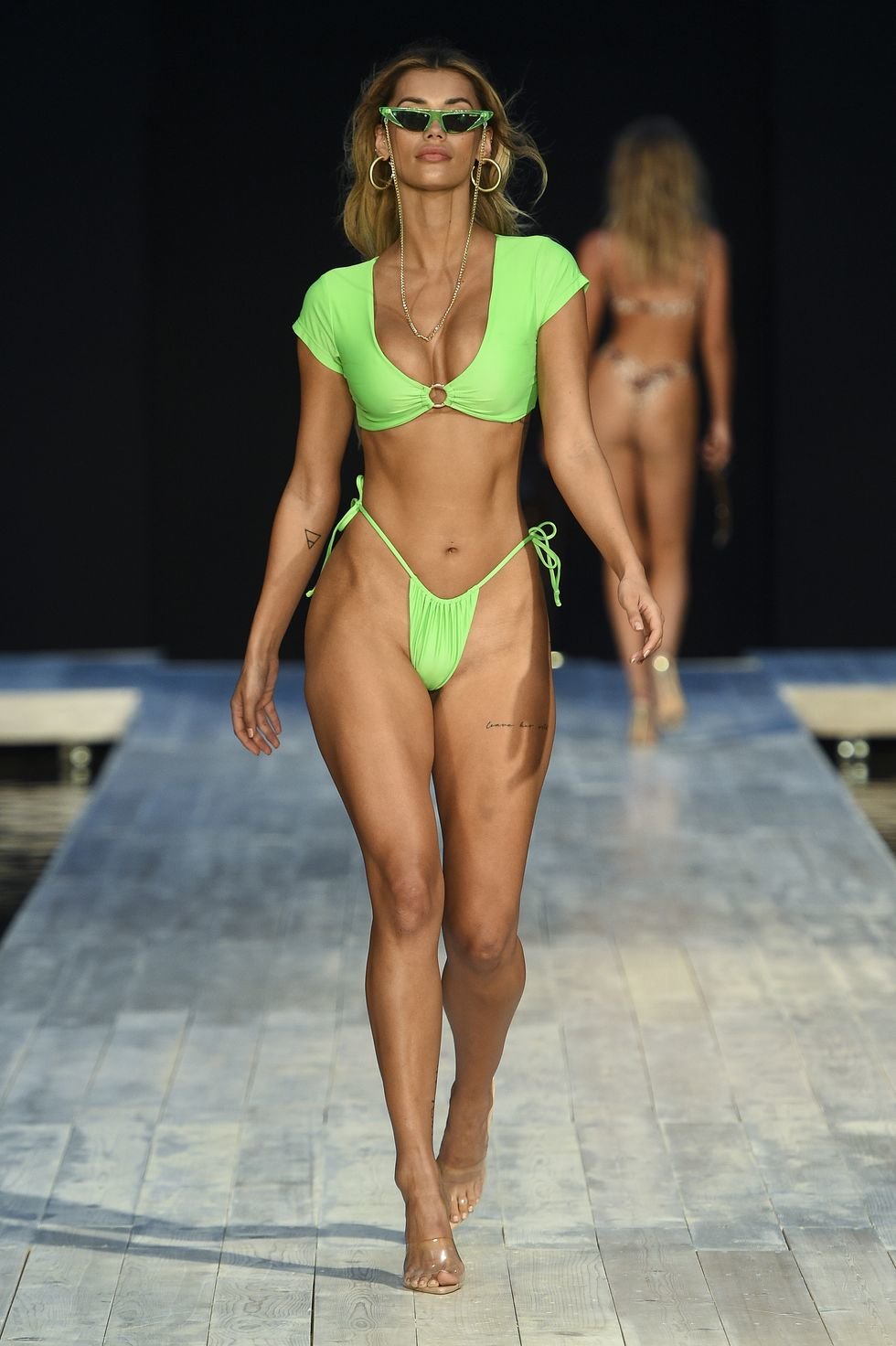 Unsurprisingly, neon colors were all over the Miami runways this year.


14. Neon Pink Floral Underwire Bikini Top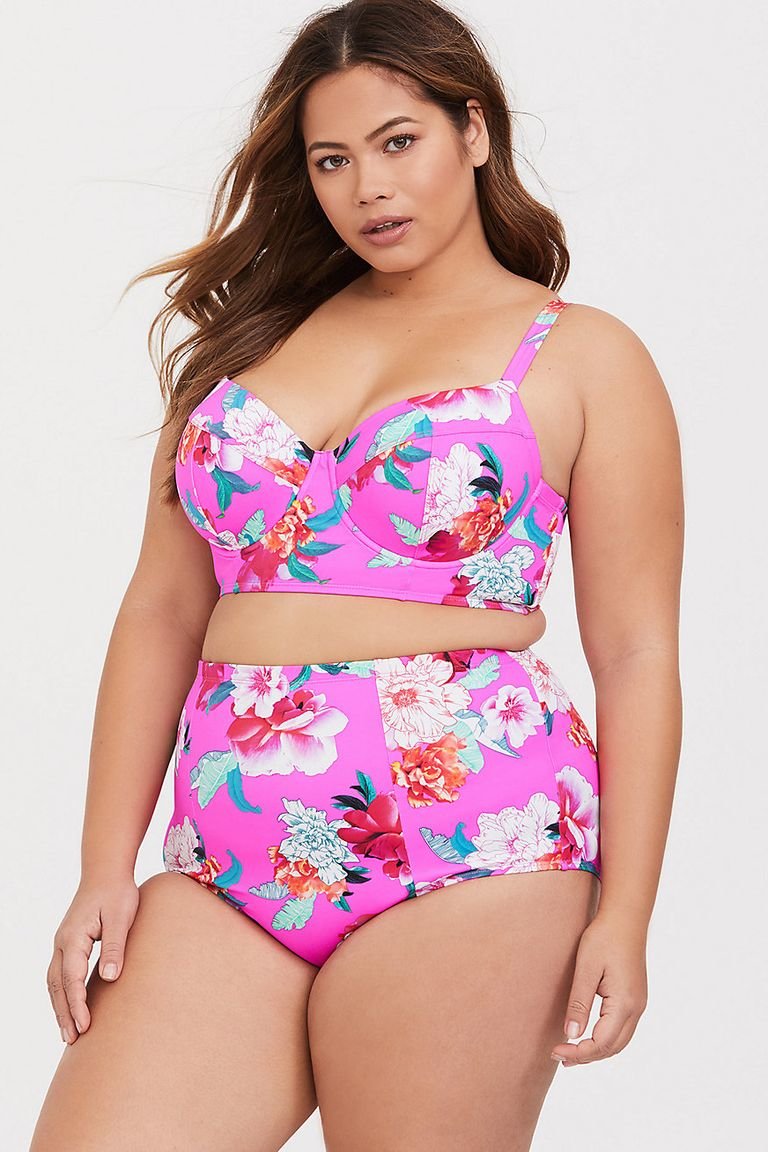 Punch up a classic floral pattern with this neon pink set featuring a bustier top.


15. Emma Bikini Top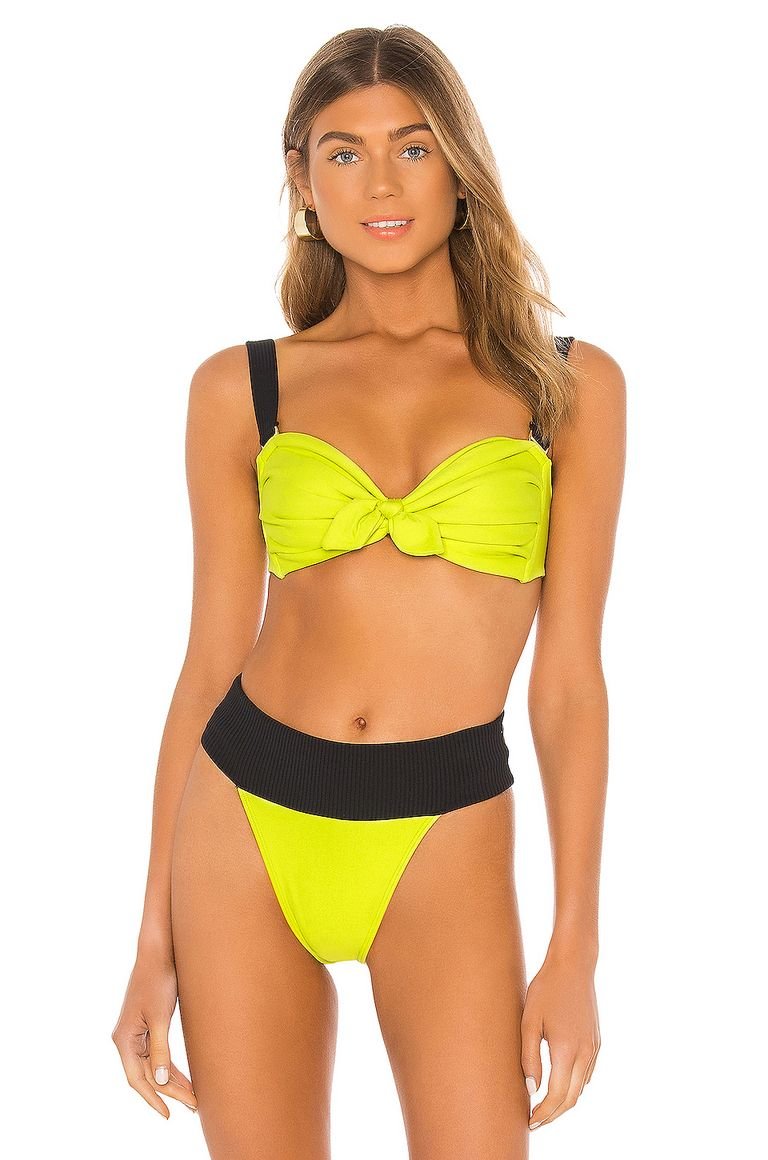 This colorblocked version has neon accents balanced out by a deep navy hue.


16. Neon One-Shoulder Neon Seersucker Bikini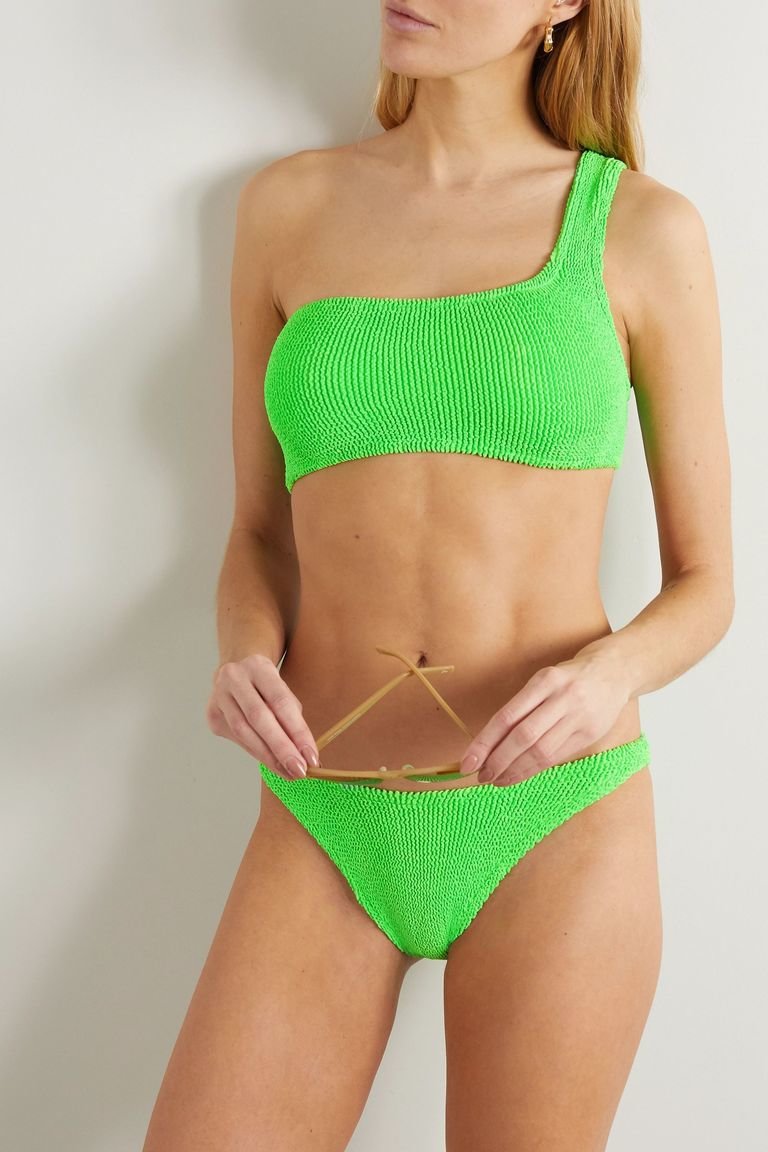 A super soft and stretchy seersucker material will make this style your summer go-to.


17. High Contrast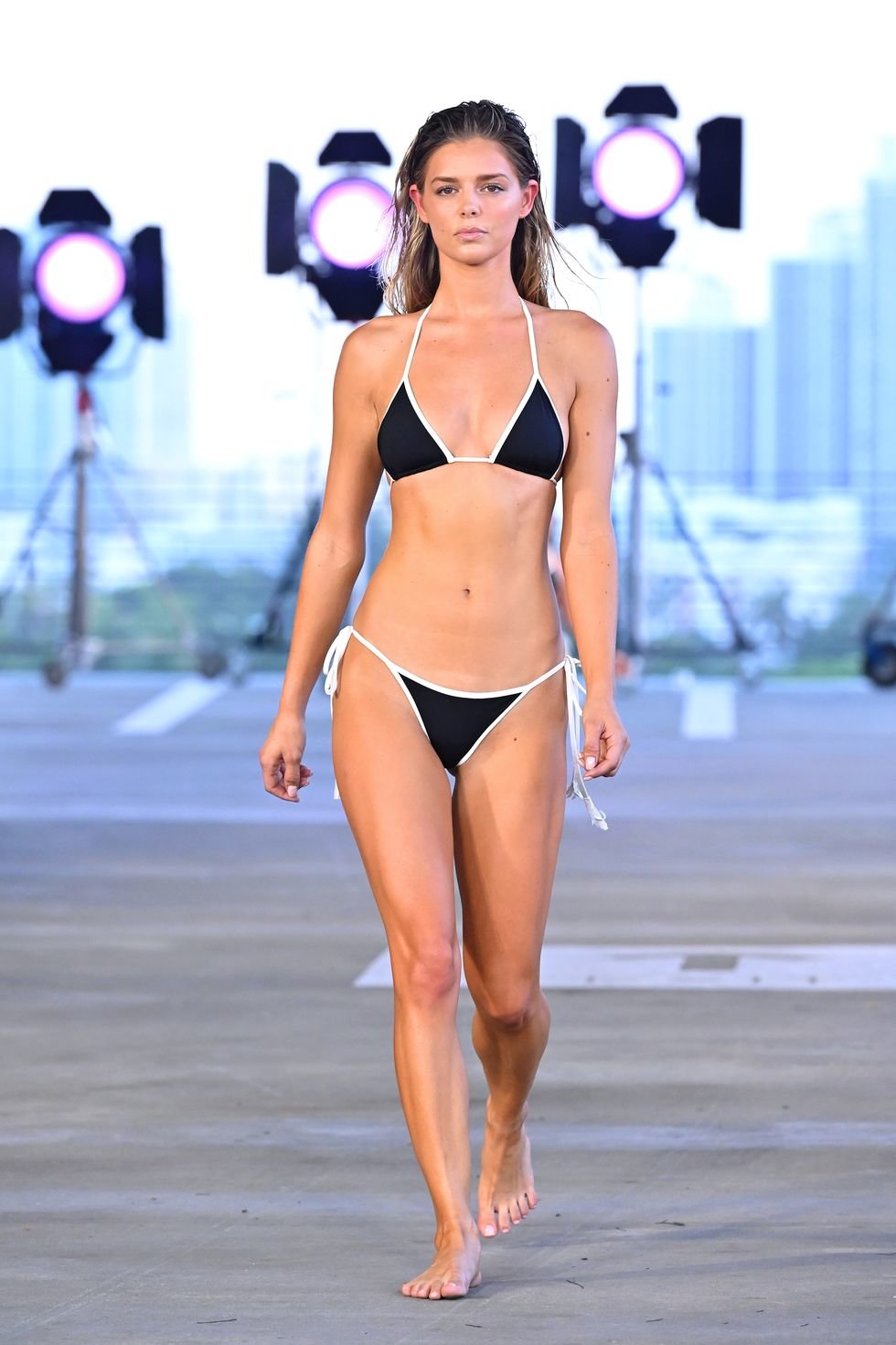 Black-and-white came in many silhouettes this season. This is def a swimwear color trend for fans of the color combo.


18. Off-the-Shoulder High-Waisted Bikini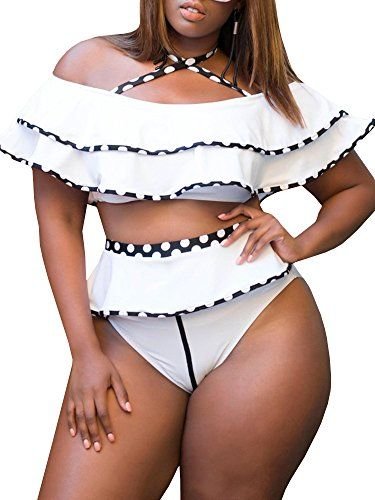 Polka dots, ruffles, and crisscross straps. This black-and-white suit has everything!


19. The Fused River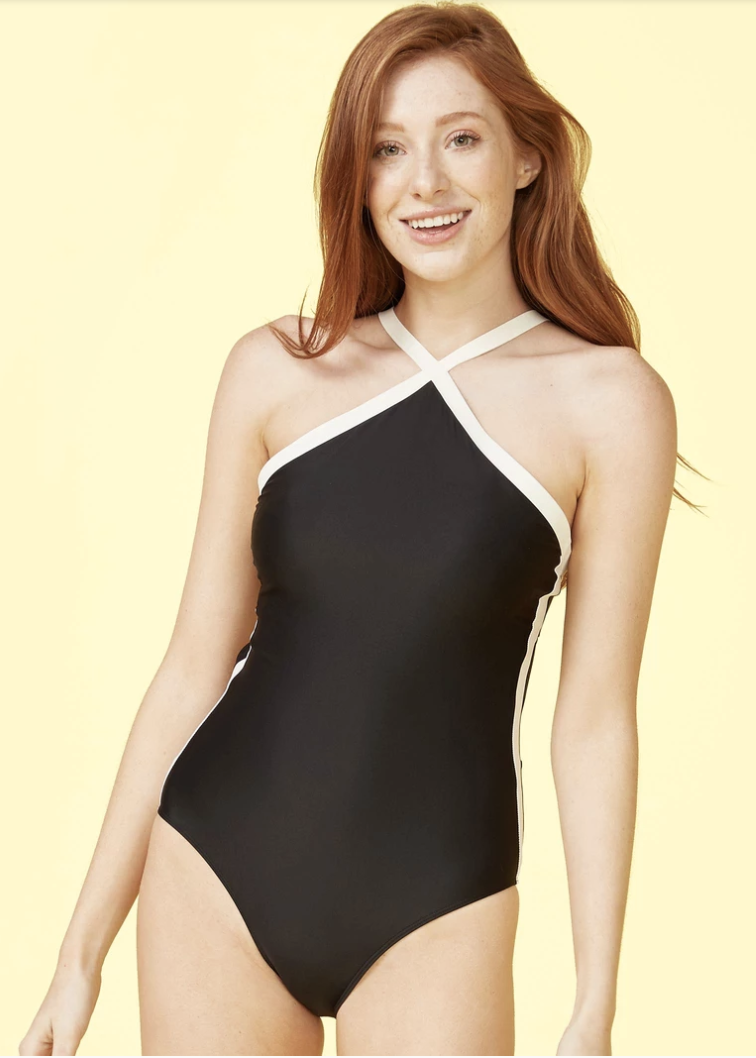 If you like a bit more coverage, this is the suit for you. It is available in an inclusive size range, and the crisscross straps in the front ensure everything stays put if you're frolicking in the waves.


20. Maia Two-Tone Swimsuit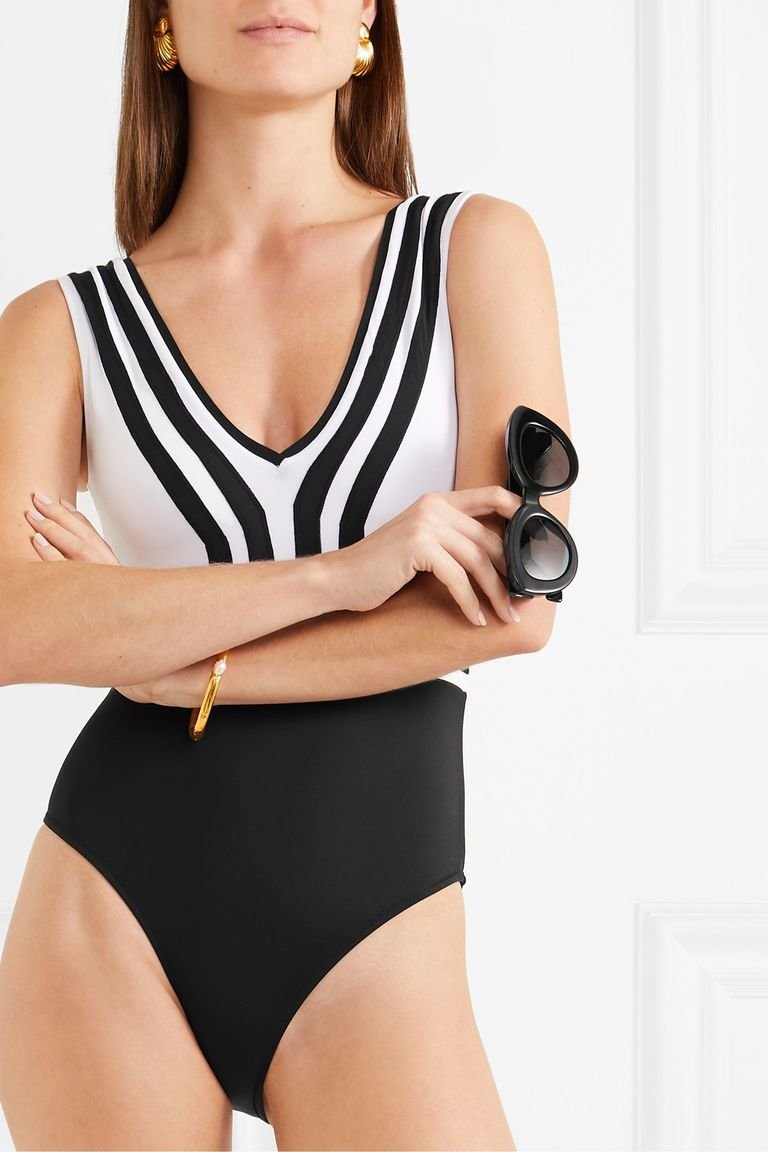 Streamlined stripes framing the neckline of this one-piece make it look so sleek.


21. Invisible Straps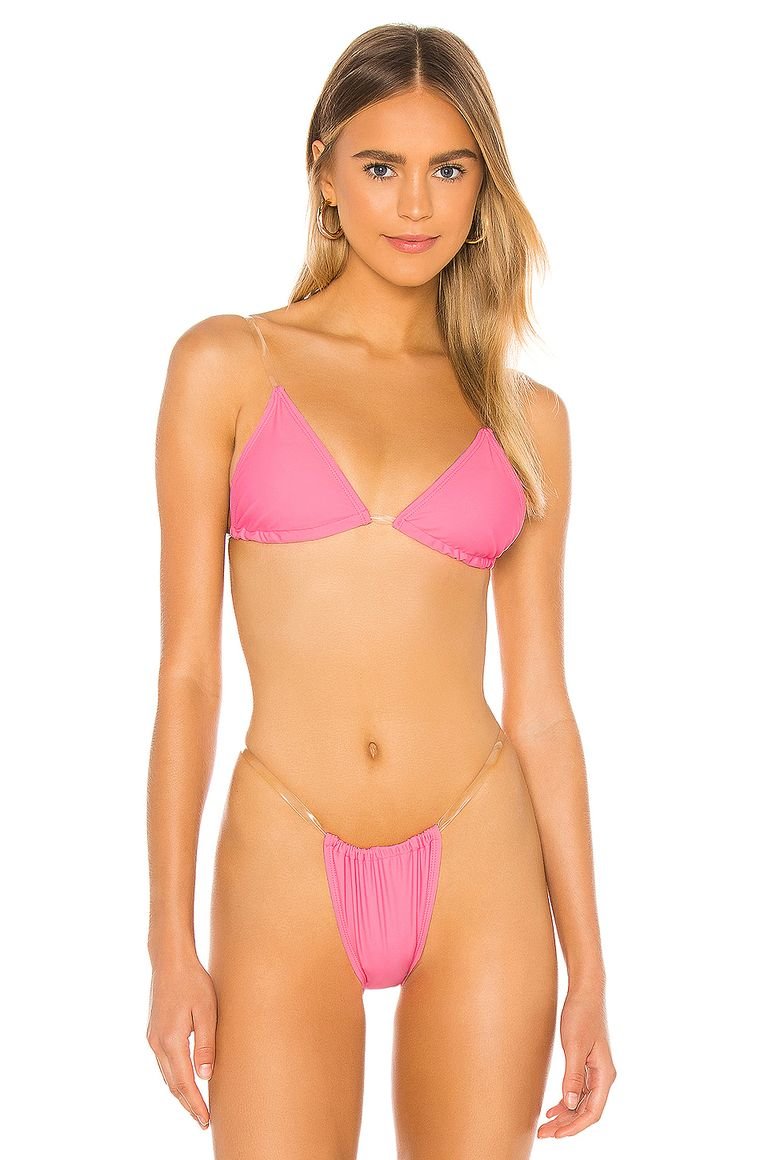 Not a fan of bright turquoise? Here's the same look but in pink.


22. Maya Printed Swimsuit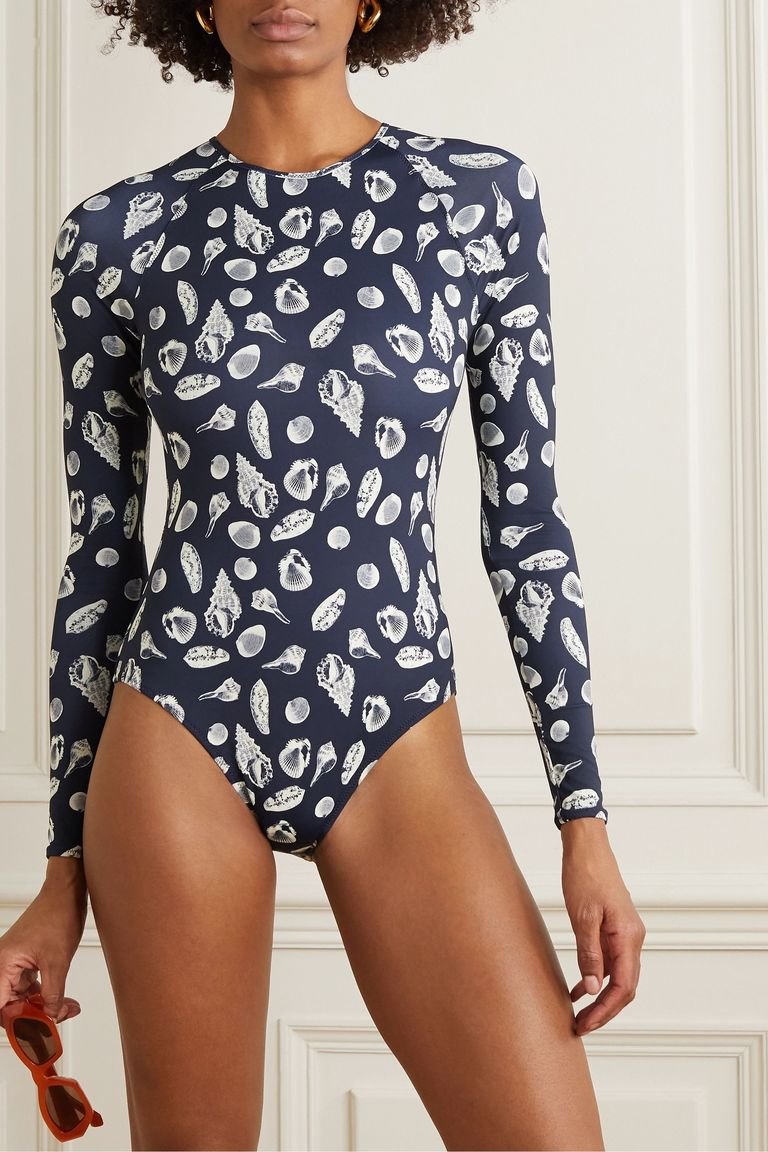 A cute seashell print, like this navy one from The Upside, is perfect for summer time.