Even though salons have reopened in most states, many of us are still trading in our regular appointments for at-home beauty treatments. Between various methods of hair removal and long-lasting manicures and pedicures, we've all likely gone through tons of products trying to achieve salon-quality results without leaving the house. So it makes sense that when a product really works, everyone runs to buy it - and that seems to be the case with Soap & Glory's Heel Genius.

Over the past six months, sales for the best-selling foot cream have nearly doubled (up 85 percent, to be exact) and a whopping 107,300+ bottles have been sold, according to the brand. The formula is packed with skin-soothing allantoin, hydrating glycerin, and macadamia oil that work together to nourish and transform your feet. And thanks to the exfoliating fruit acids (bilberry, orange, and lemon) in the formula, the nourishing cream will slough off dry skin so your feet are super smooth by the time you wake up.

Just apply the cream to your feet before bed (you can use it every night!) and then wear a pair of cotton socks to allow it to work its magic while you sleep. Reviewers are impressed by how quickly they notice results - many swear that their feet feel softer immediately after applying, and others say their rough calluses are gone in as little as three days.

"My heels have a tendency to crack, and I've tried all kinds of foot creams, body lotions, and body butters on my heels," said one shopper. "After the first use, my feet felt just as if I had gotten a pedicure. For that reason, I would agree that it's better than a pedicure because I didn't have to spend more money and waste time for the same result."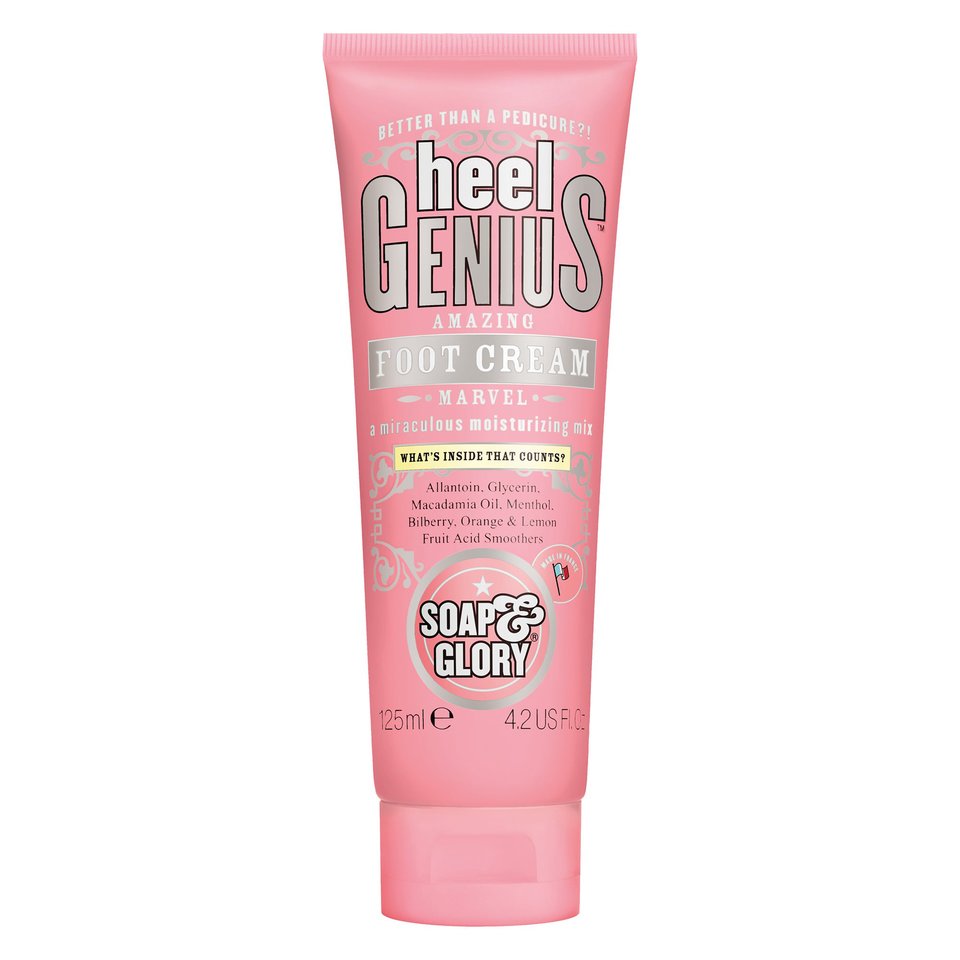 Even though the Soap & Glory cream has blown up in popularity over the past few months, it turns out that there are shoppers who've been hooked on it for years. And it works so well on their feet that some have even started slathering it on their hands and elbows before bed, too.

"[I] haven't had a professional mani/pedi in six months, but you can't tell," wrote another customer. "[I've] used it less than a week and it looks like I've been to a manicurist… My fingernail cuticles, skin on hands, and my feet have never looked this good consistently. I'm really a fan of this product and highly recommend! It's not too greasy, absorbs quickly, and has a light, pleasant scent."

Whether you're still avoiding salons or just trying to wait as long as possible between appointments, this popular Soap & Glory cream is bound to be your new go-to for smooth feet. And since it's only $10, you really can't find a better deal for results that rival a salon-quality pedicure.