From the a-line bob, to the French bob, to the outgrown bob, to the boyfriend bob, it's safe to say we've all gone crazy for bob hairstyles. Maybe it's a matter of wanting what we can't have (lockdown salon closures have left us lusting after cropped, expertly-styled hair in place of our scraggly split-ends), but whatever the cause of our fascination, bobs deserve their place in the spotlight. After all, they're versatile, they frame the face and they work on absolutely everyone. "Bobs are one of the most universal, adaptable haircuts ever," says Luke Hersheson, hair stylist and CEO of Hershesons. "It's timeless and works on pretty much every face shape, hair texture and thickness, all will look different depending on your texture and length."
Add lots of layers

Whether you hair is thin and you're looking to add some extra volume, or you're hoping to add movement to your poker straight hair, a bob can prove to be the answer to many hair woes - including how to work with frizz and style thick hair. "I think shorter bobs work really well with thick hair," assures Luke. "Chunky haphazard ends that feel like they have been hacked as opposed to cut precisely to work better. You need lots of invisible layers so you can reduce the weight at the ends and the likelihood that it's going to look triangular."


Keep the front long or commit to a fringe

While lots of subtle layers are essential for anyone with thick hair who is considering a bob, you may want to avoid cutting layers around the face. "Layers around the face don't work so well on super thick hair," warns Luke. "My advice would be to either commit to a fringe or keep the front long."


Avoid a blunt cut

Layers aside, Luke also advises against a blunt cut, or anything that looks too neat. "Avoid anything cut too perfectly – you want to see imperfections as that's what makes them cool and less frumpy," he says. "It needs to feel like it's part of you, like its always been that way, spontaneous and lived in, depending on the texture we tend to use a mix of scissors, and razors, it's not a classic precision technique – instead more of the equivalent of a free hand painter to achieve the look of it not looking like a stylist has laboured over it."


Keep styling to a minimum

Once you've had the cut, it's down to you to style your bob at home - a task that can seem daunting to those accustomed to longer lengths. Luckily, Luke recommends minimal styling to encourage natural texture and help to define movement. "The haircut needs to do the heavy lifting - if you get the cut right then the styling becomes much easier," he says. "For those with thick hair, make sure you use a few pumps of Hershesons Almost Everything Cream on wet hair first to weigh it down and stop it going wide. Then, leave to dry on its own and add a few random large barrel tonged pieces throughout. Tuck behind your ears to help create a bend around your face while it's drying. Or wear it super straight with irons but the ends should not bend under, they should be more separated and straight."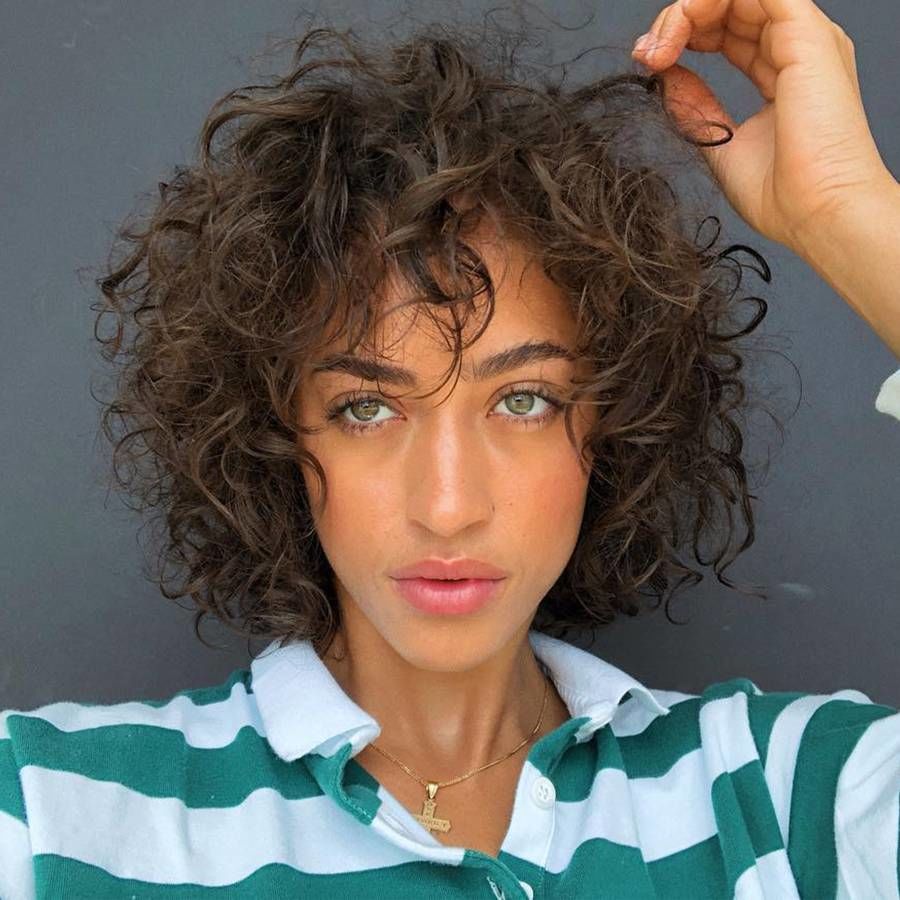 Bob for natural curls
Top model Alanna Arrington is known for her thick, natural curls, which always look effortlessly chic.

Tousled bob
Alexa's always has her hair in this signature, tousled bob..






Side swept bob
For a nonchalant finish, sweep hair over to one side like Natasha Ramachandran .



French girl bob
Taylor LaShae gives us ultimate French girl inspo, and her thick hair looks great in this wavy bob and fringe.



Hair accessories with a bob
Hair accessories can help pin hair in all the right places and take some weight off the front like on Mia Fa.
Uneven bob for thick hair
Hair stylist Cara Sripattra created this uneven bob, which helps to remove any heaviness throughout.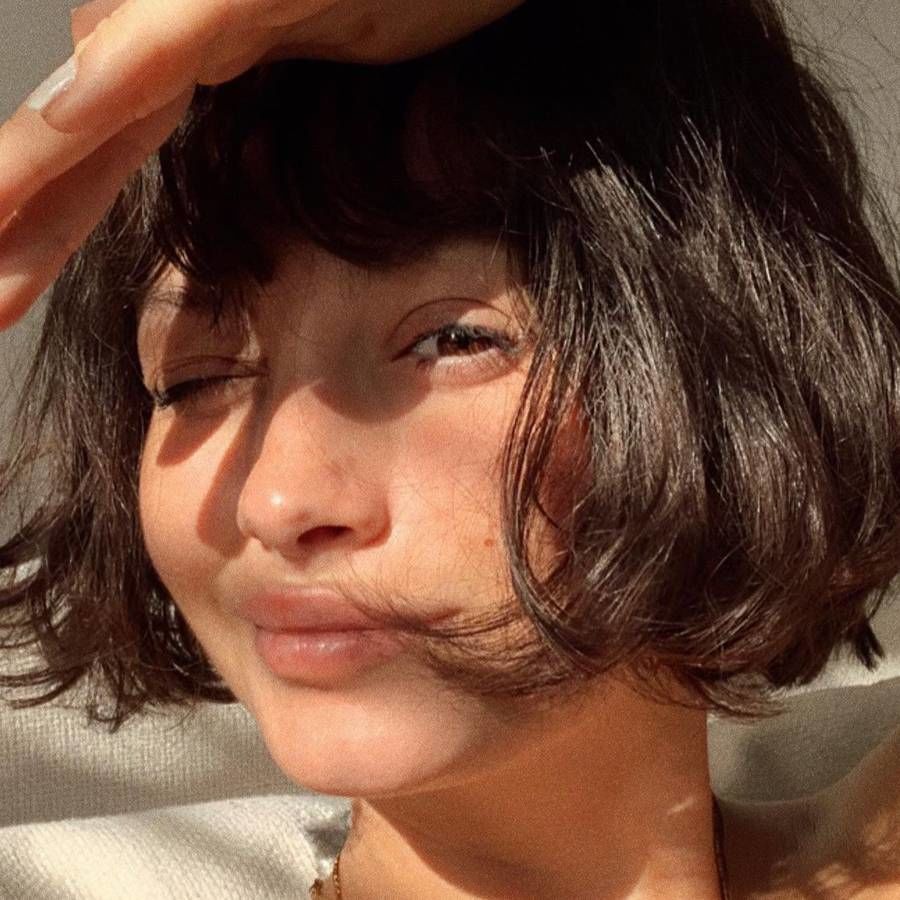 Natural finish bob
For best results, allow hair to dry naturally like Zeline Prabowo.
Bob with middle parting
A middle parting and some loose strands frames the face perfectly, as seen here on Marsella Rea.