Sir Elton John, our patron saint of sky-high platforms, feather boas, and larger-than-life sunnies, turns 74 today. While his impressive career is worth celebrating with a candlelit cake, I found myself revising some of his best fashion moments in honor of the occasion. Nobody has done flamboyant maximalism quite like the English singer. Over the years, he's become synonymous with his over-the-top stage outfits-but even off-duty, John's personal style has been just as exuberant, often including the spiffiest suits you've ever seen.

His early performance looks for the stage are what are truly iconic. Remember his sold-out Dodger Stadium concerts in the 1970s, when he wore a bedazzled Dodgers uniform? Or when he sang on Sesame Street in a feathered cape? Recent style hits from John that stick out in my mind include the purple suit with black tuxedo lapels, which were trimmed with crystals he wore to the recent Grammy awards. He also rocked showy suits during his Rocketman press tour in 2019; at the Cannes Film Festival, he wore a powder blue two-piece by Gucci, with huge sunglasses to match. John has always taken theatrical pieces and then pulled them off effortlessly.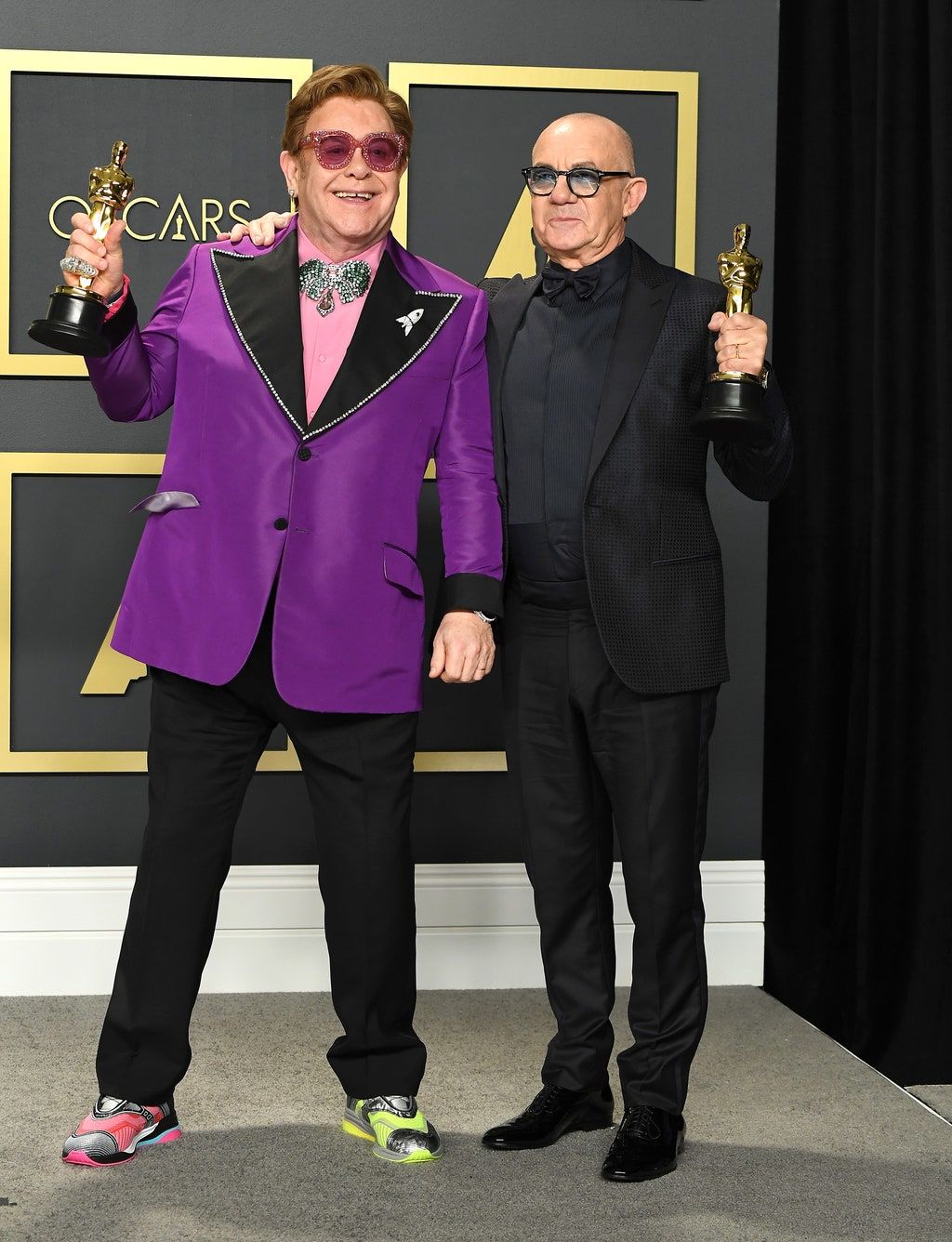 My fashion sense over the last year, meanwhile, has been pretty much the opposite of John's. Like the rest of the world, I've been living in sweatsuits. But more than that, I've been gravitating towards a more basic uniform. Working from home, I'm more often than not wearing a pair of black pants and a printed shirt. While the prints are, if I may say, very fun, the formula itself is devoid of any pizzazz. I am suddenly a shell of my former self, who would dress to the nines to head into the office! But as spring is now here, I'm challenging myself to step things up once again-and who better to look to for style inspiration than the master of glitz?

Since I'm not quite ready to go full feathered jumpsuit, I'm drawn to John's knack for suiting right now. By choosing sets with large lapels or flared legs, John has a kitschy way of suiting up that doesn't feel stiff or corporate. Since I'm not heading into an office right now, I think this look is perfect for spring, a fun, dressy way to switch things up while getting coffee. On my more casual days, I also want to start wearing bold accessories again-a John signature. Suddenly John's iconic heart-shaped glasses are calling my name.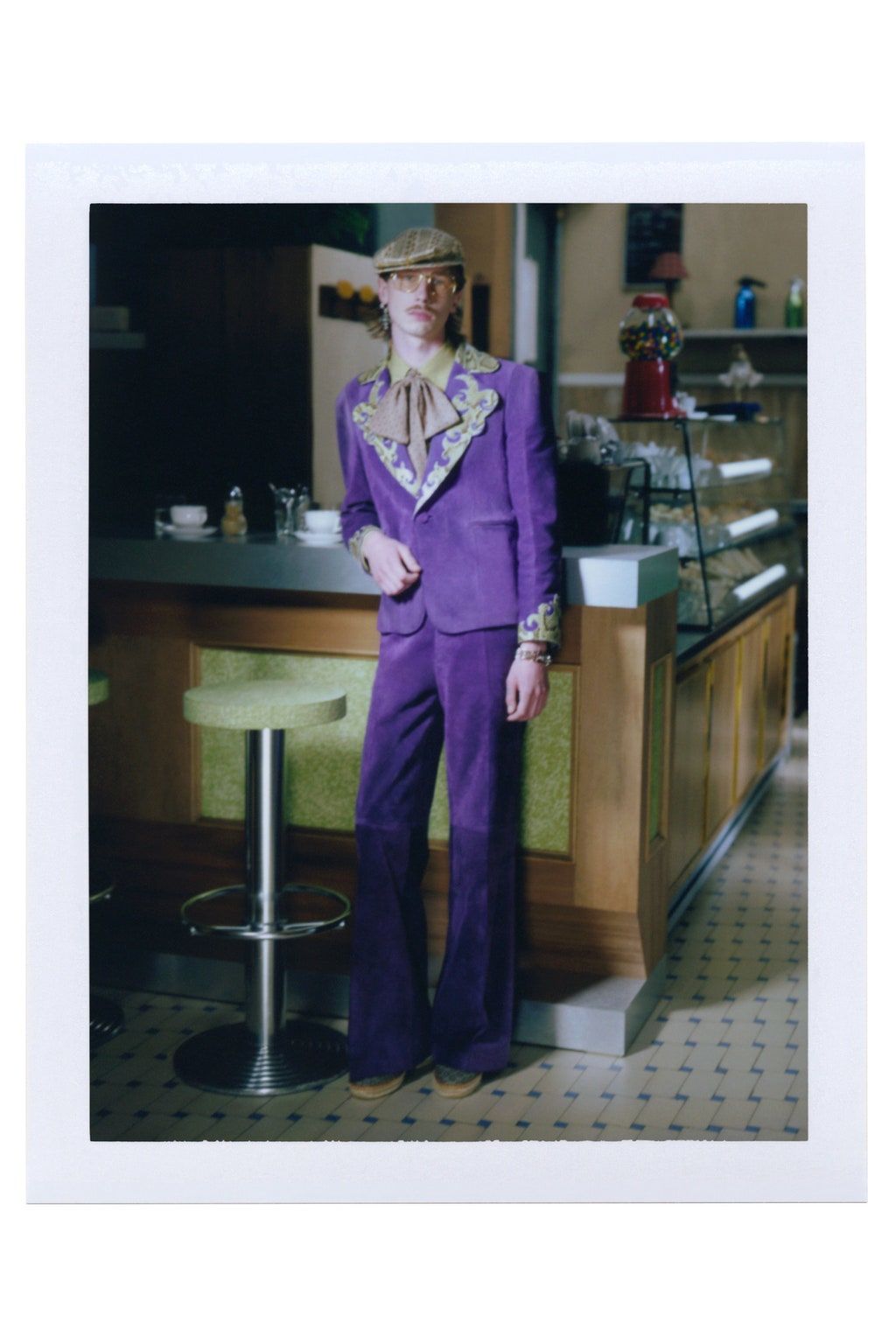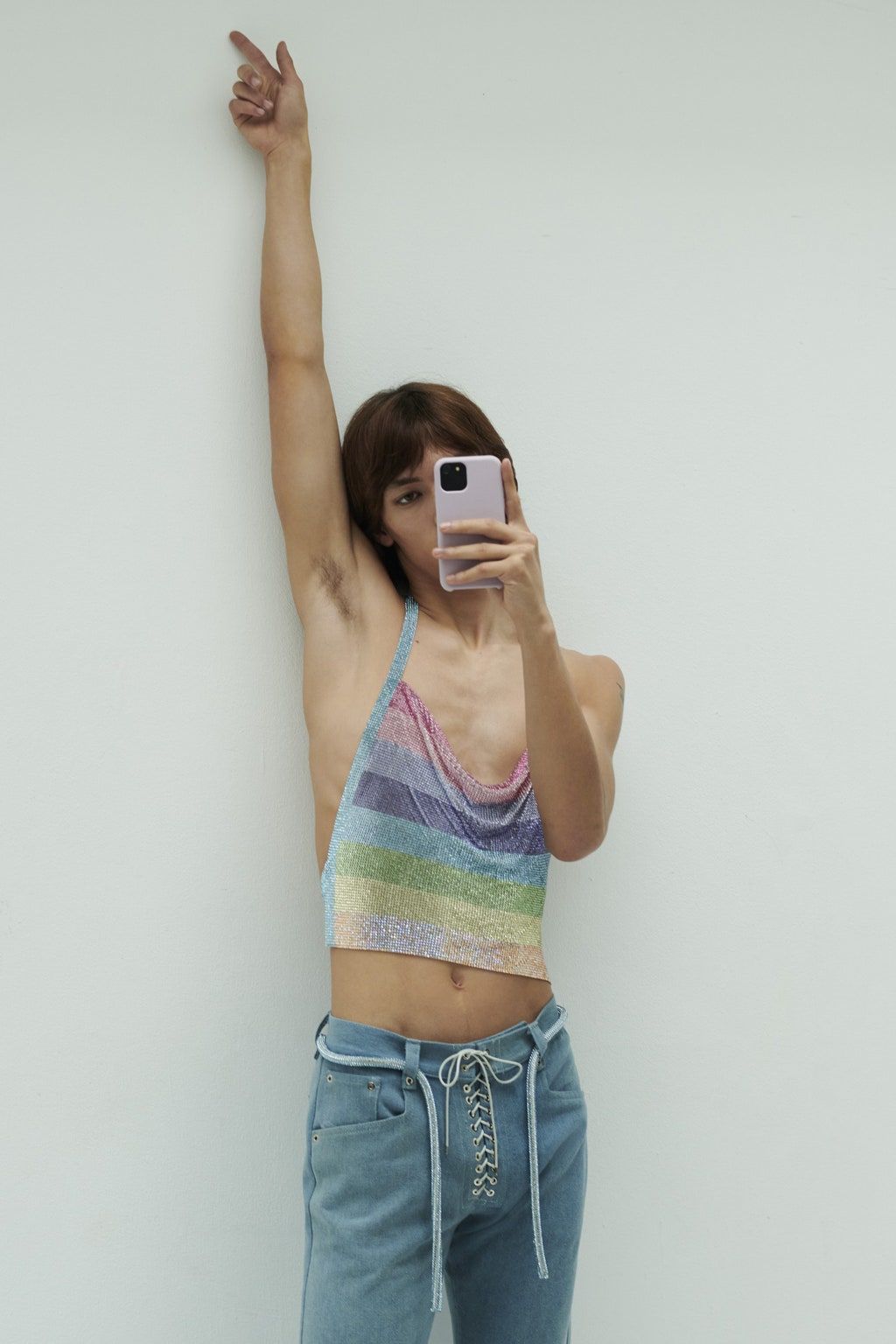 It seems I'm not alone in my appreciation for John's maximalist, bigger-than-big wardrobe, either. The fashion world has been taking cues from the singer forever, but this season, loads of designers channeled his outré energy into their menswear collections. Gucci showed plushy, embroidered suits finished off with a pussy-bow blouse (something John has for sure put a personal order in for). At Saint Laurent, blazers were heavily printed in a luxe fabric. Even at smaller labels, like Ludovic de Saint Sernin, a crystal-embellished rainbow top seems like something John would have easily worn to perform in during his younger days.

I'm not saying I need to go out and splurge on a new designer wardrobe here, but clearly the spring message on the runways is more is more-and I'm totally on board with the idea. I may not be able to pull off a wild look quite like John can, but I do want to channel that energy and simply start having fun with style again. My spring style mood will be loud, proud, and a grand return to how I once used to dress pre-COVID. As John would sing, the bitch is back!

Below, more stylish moments from Sir Elton John.