Once in a blue moon, there emerges an it-item amongst the fashion elite that is so ubiquitous, you can't not see it splashed across your Instagram feed. That's exactly what is happening in real time with Louis Vuitton's newest silhouette. The French luxury house introduced the world to its Coussin bag in February of this year, and in the following months since, its popularity has grown exponentially.

So far, we've already spotted the style on Selena Gomez, Dua Lipa, Jennifer Aniston, and friends of the brand Laura Harrier and Sophie Turner. This isn't the Baader–Meinhof phenomenon: Louis Vuitton's Coussin is actually everywhere.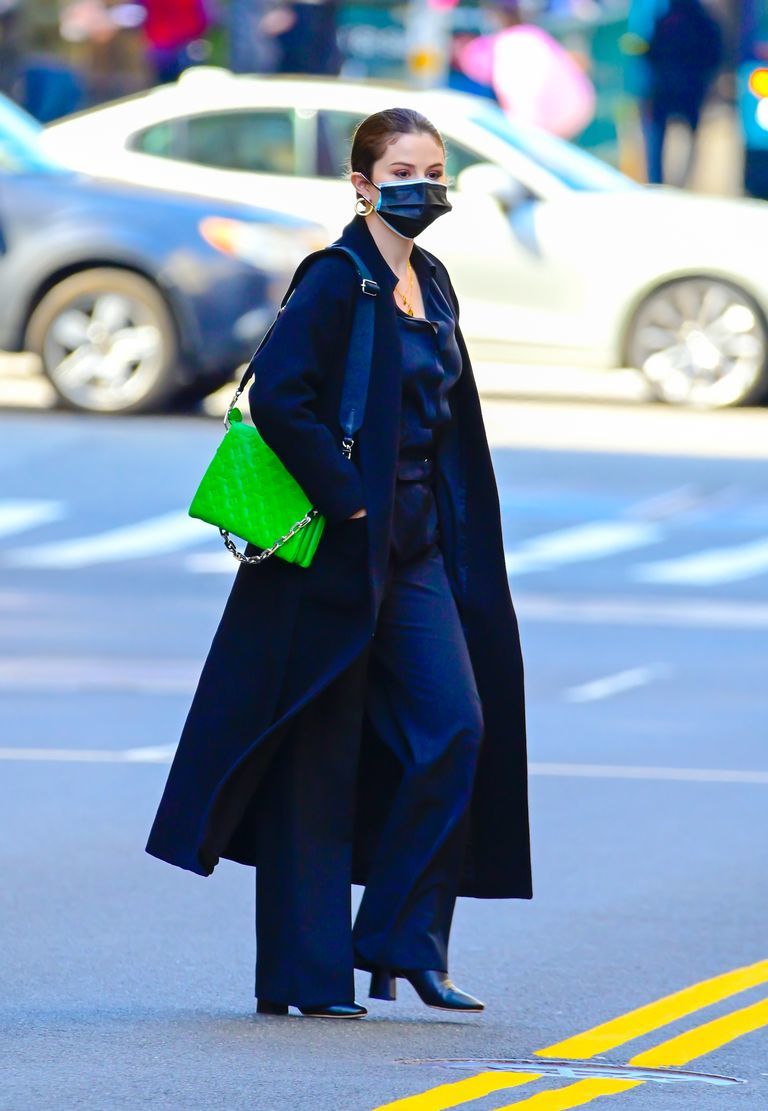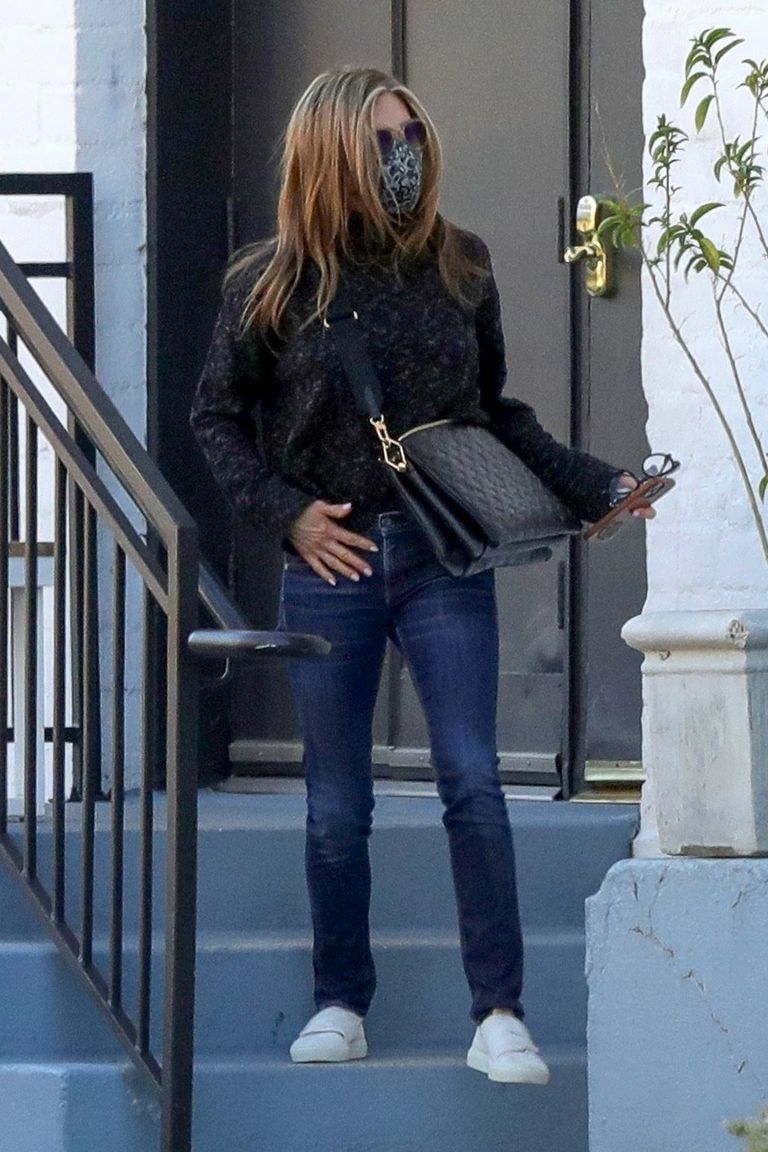 We haven't seen a bag take over this hard since Daniel Lee reinvented Bottega Veneta and debuted the Pouch clutch back in 2019. Since the pandemic, fashion trends dipped, and the world lent itself better to sweatpants and sneakers than luxury goods. Now that vaccinations are finally sweeping the nation, we suspect the rise of Fashion with a capital F to become the norm again. Seeing the sudden uptick in popularity with the Coussin, it's a welcome wake-up call for our sleepy state of style.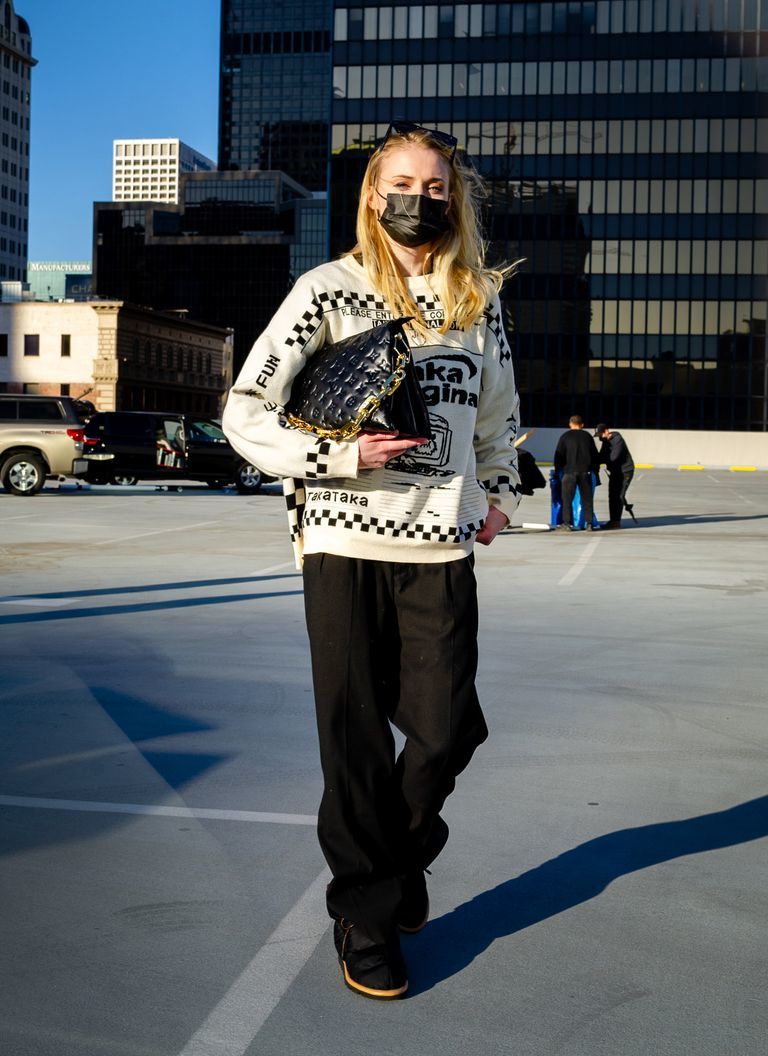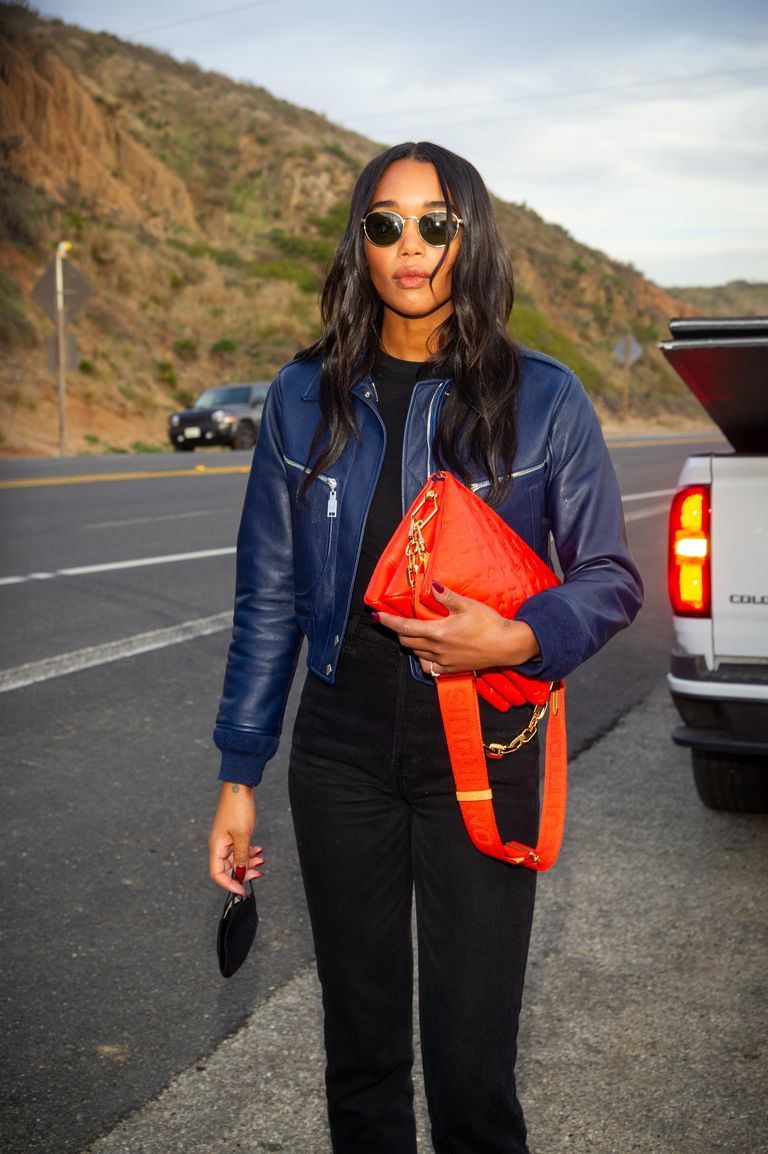 The bag's mass appeal cannot be understated, nor can its savoir-faire. Made of thousands of stitches by seven different leatherworkers from eighteen total leather pieces, it's designed as a gender-neutral accessory that's simultaneously minimal, yet futuristic. When translated from its French name, the style is aptly named the 'cushion' bag for its plump shape, embossed with LV's iconic logo. We've seen pillow bags grace the runways before, but none have made quite the splash that this celeb-backed style has.

If you're the type to experience fashion FOMO, act now because the style is selling out everywhere. Word on the street is that the site is expecting a restock next week, so keep checking back or visit a Louis Vuitton brick and mortar soon. It comes in two different sizes, the MM and PM, and in a total of six colors (although the vibrant green shade seems to be the influencer favorite).
Shop Louis Vuitton's latest it-bag, the Coussin