Well, we've found the footwear equivalent: red boots. Yes, they're a bold choice that may seem a little scary at first to incorporate into your wardrobe, but hear us out. You can't help but notice anyone who wears a red boot, and if you revel in people noticing your ensemble for the right reasons, you'll want to give these a chance.

If you're still in need of nudging to finally jump on the trend or some more convincing that they're worthy of a spot within your boot collection, we've got you covered. Below, we've rounded up 25 unique looks to be your source of inspiration. From monochromatic shades of chili pepper red to simple outfits that stick to the basics, you'll find all the ideas you could ever need to make red boots a part of your winter footwear arsenal.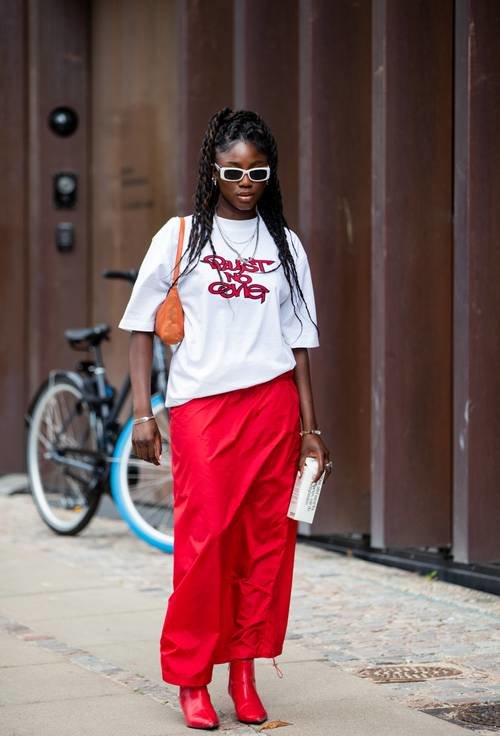 Red boots really shine with a casual emsemble–break out a fresh logo tee to cement the effortless vibe.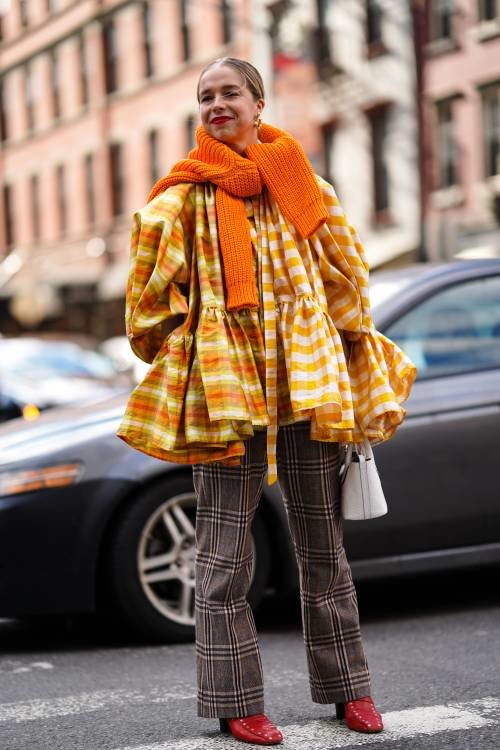 Surprisingly, citrus-y shades like orange and lemon look exceptionally lovely against red boots. To break up the barrage of color, pair it with jeans or gray trousers.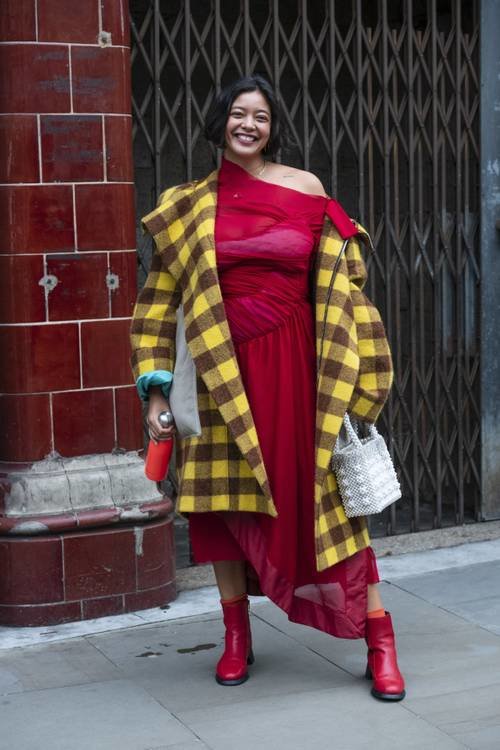 Red on red packs a big sartorial punch.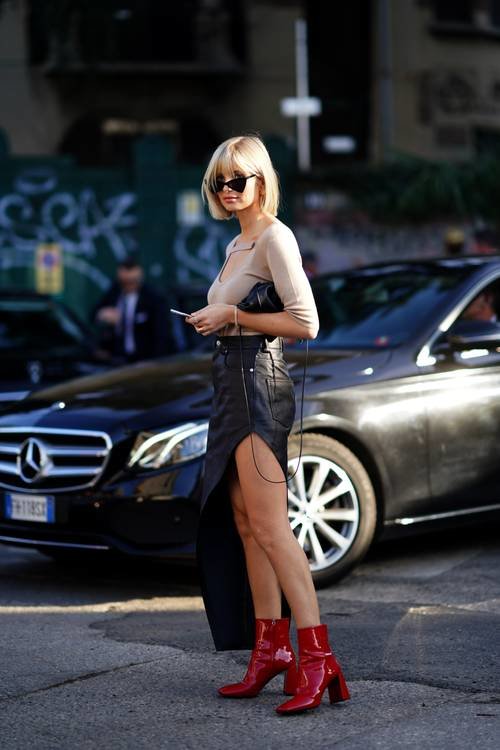 For a sleeker look, pair an asymmetric leather skirt with a fitted knit top.




Mixing two patterns is not only a fashion-forward choice, but it also provides a nice contrast against a tall silhouette.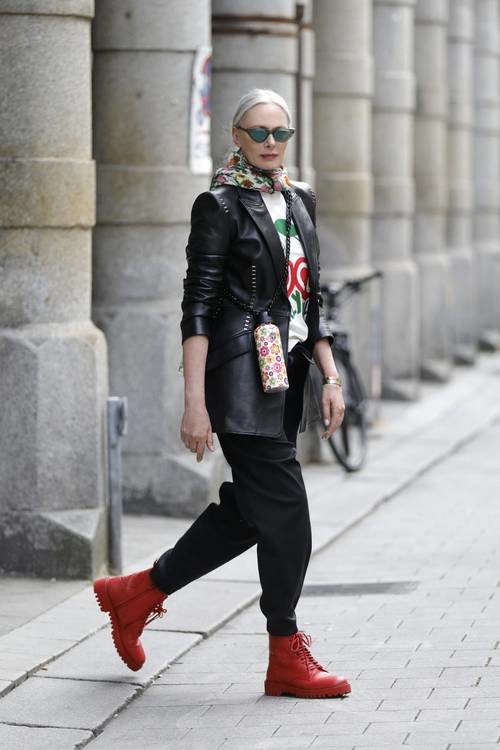 Fact: everyone loves a combat boot, but have you considered them in red?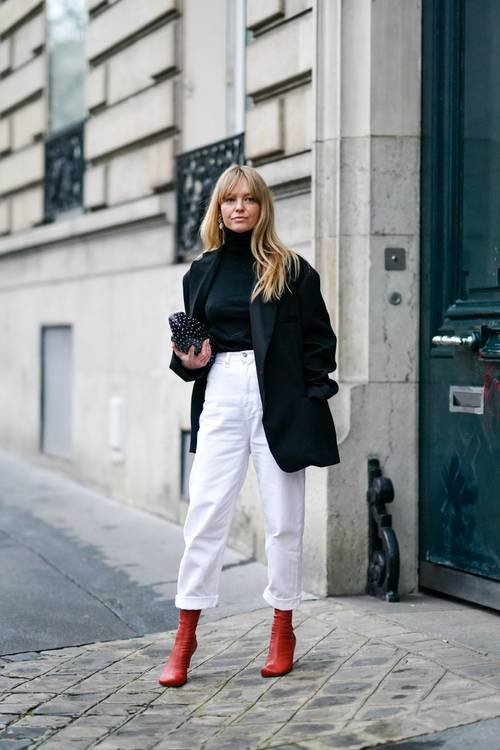 To let the color of your shoes take center stage, keep the rest of your look simple with neutral colors like black and white.




Monochromatic neutrals also give your boots a blank slate to let them do the talking.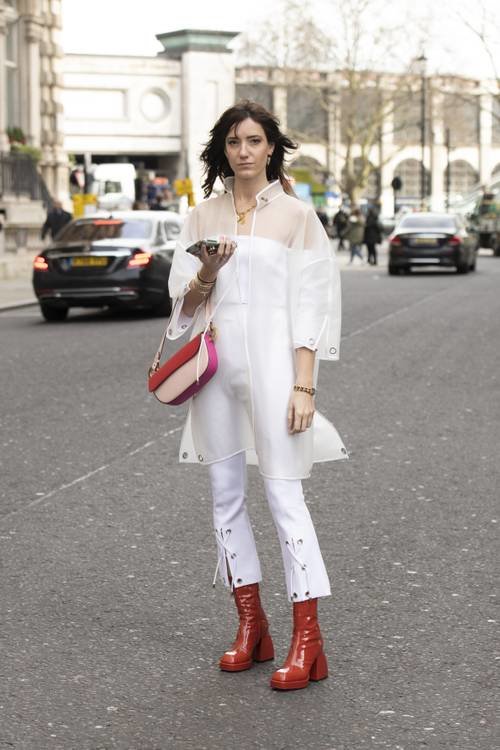 I never turn down a chunky platform boot for two reasons: they're easier to walk in than a traditional stiletto heel, and they provide that extra punch that takes your look over the top.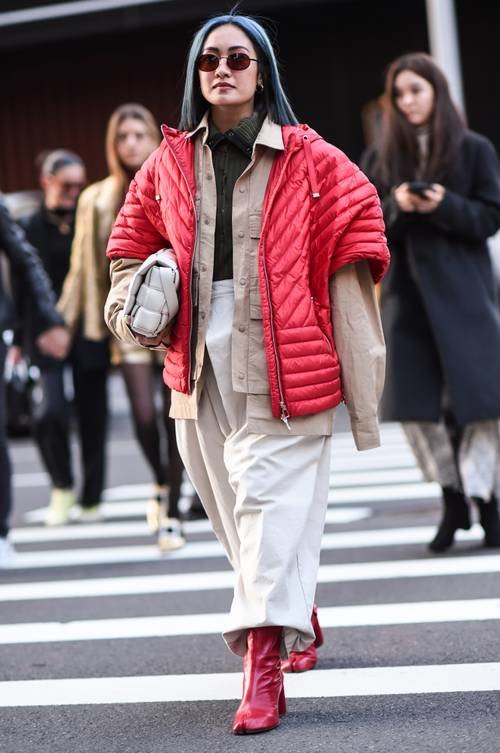 This winter, infinite layers are certainly calling us. A red puffer vest adds some more visual interest.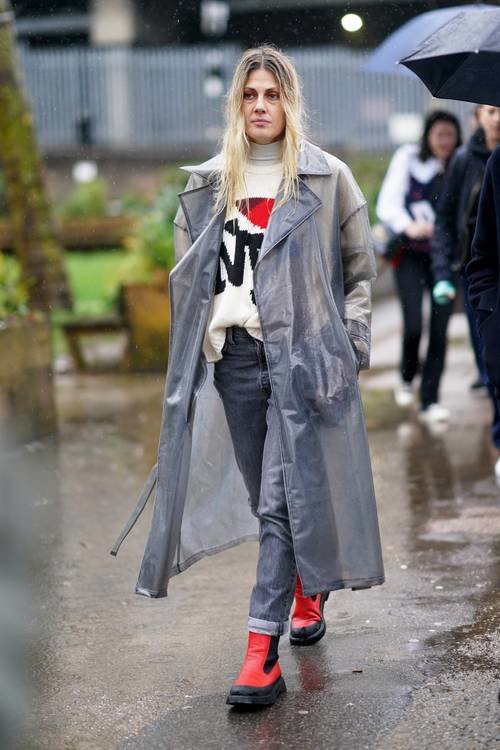 Chances are you're already familiar with the lugged boot trend picking up steam this season. While we've seen them en mass in more subtle shades like black and cream, red is totally unexpected and chic.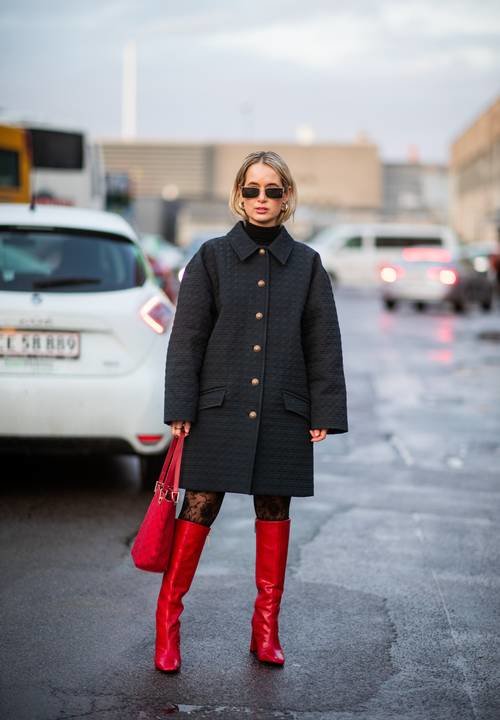 Pair your over the knee boots with lace tights and a mini dress for a formal meets edgy weekend look.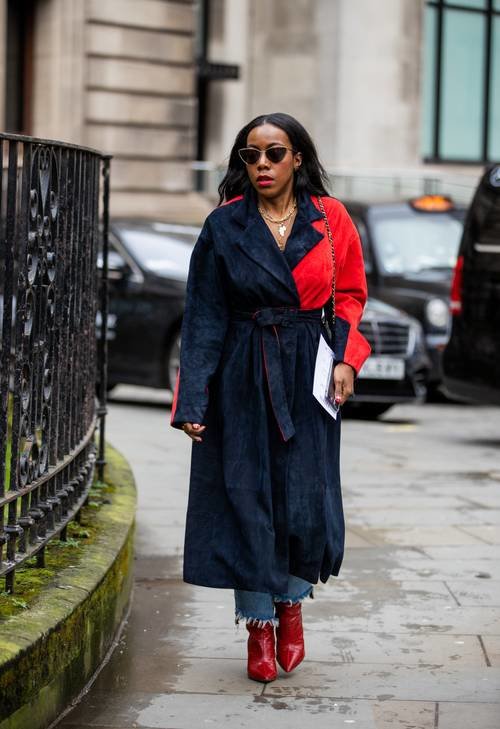 Want to look good when it's freezing? Grab a flashy trench coat and point-toe red leather boots.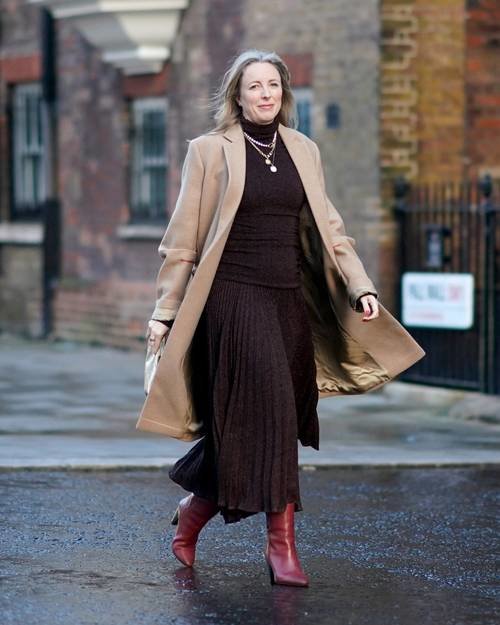 If fire engine red doesn't appeal to you, burgundy is always a great alternative that's easier to style.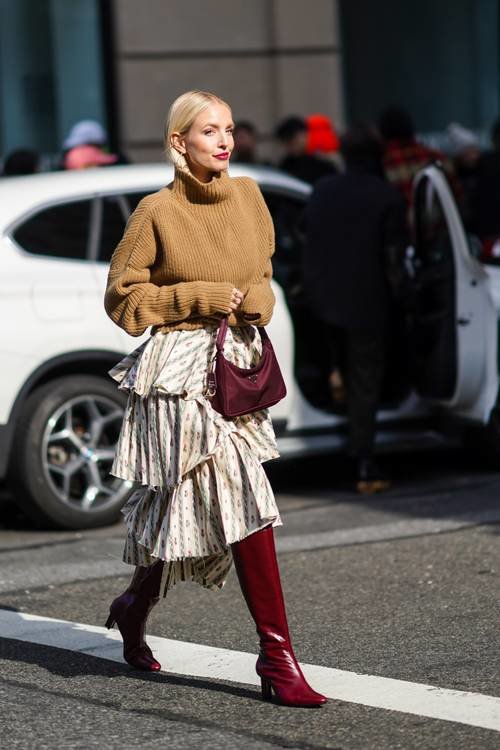 A matching boot and purse moment really ties everything together.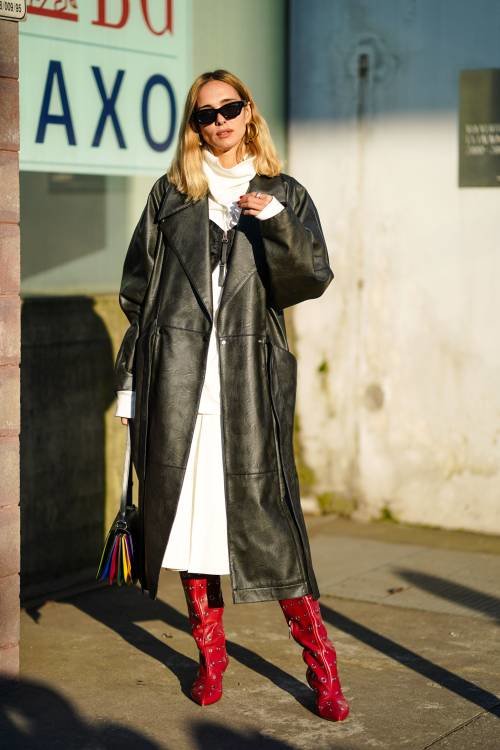 So you already have a few red boots in your closet? Take it a step further with extra embellishments like metal eyelets or snakeskin.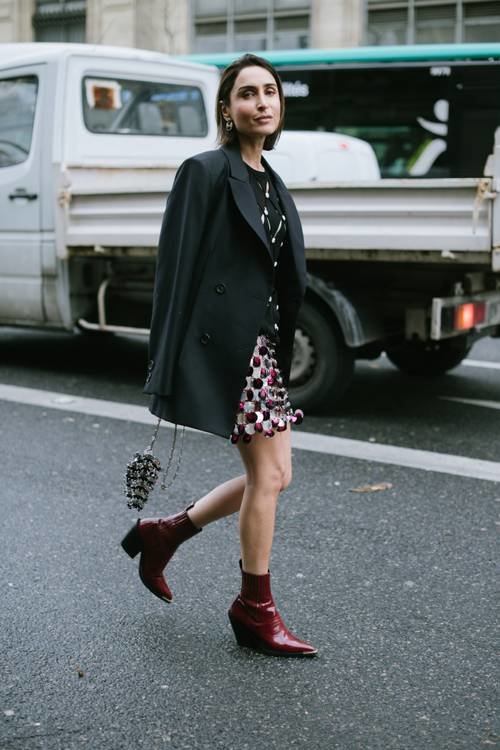 Deeper red boots not only feel modern, they also look exceptionally sophisticated.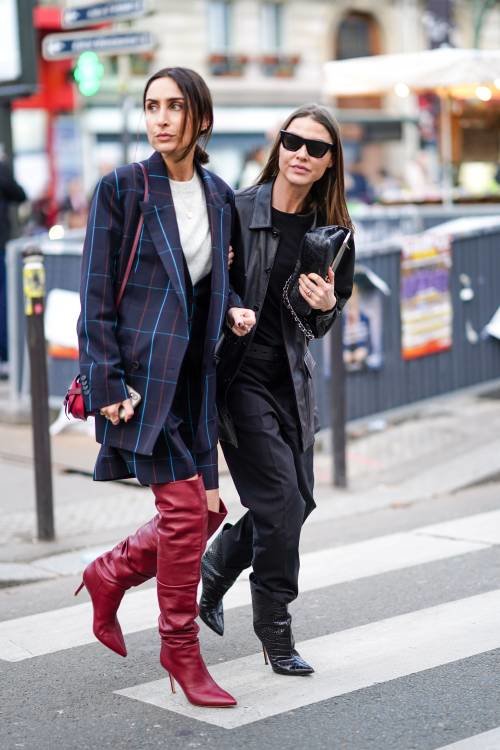 Skirt suits really are a no brainer. This navy plaid print with the slightest hint of red ties into the boots without going overboard.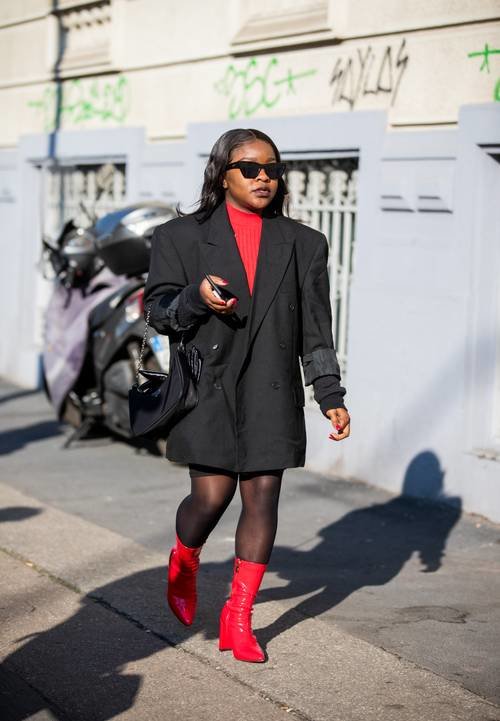 It's time to put all of those boxy menswear blazers to good use: opt for shorts and tights a la Hedi Slimane's Celine.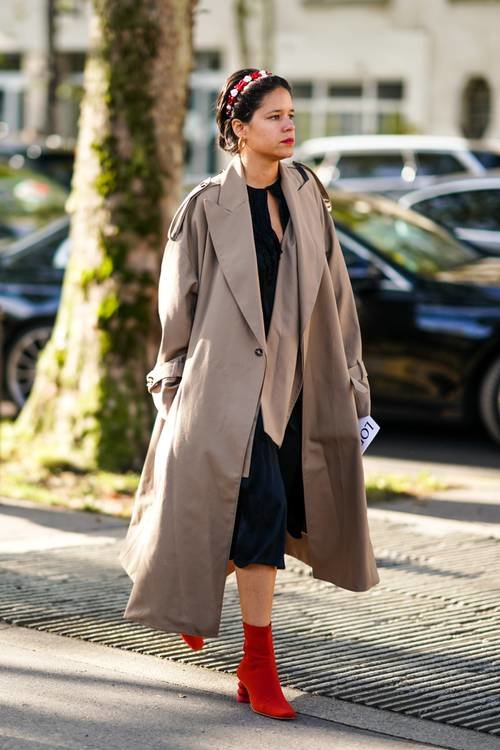 Turn to suede textures for a super-saturated take on color. It also doesn't hurt to add a coordinating headband- very Parisienne!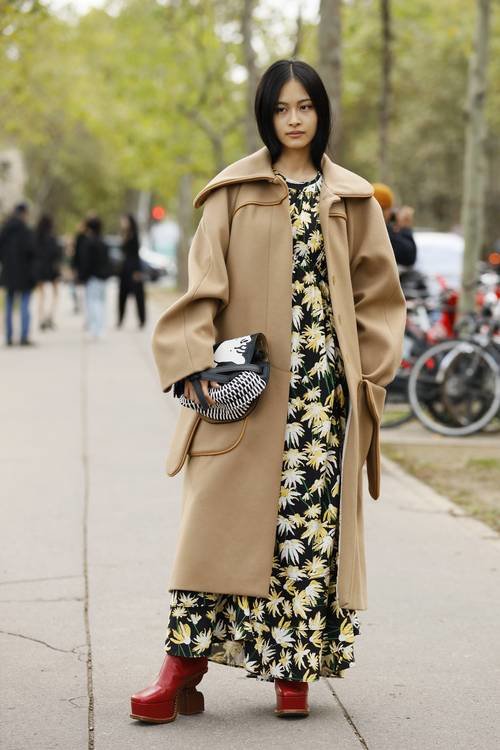 You have 10 minutes to throw on an outfit with no idea what to do? A dark printed maxi dress will never steer you wrong.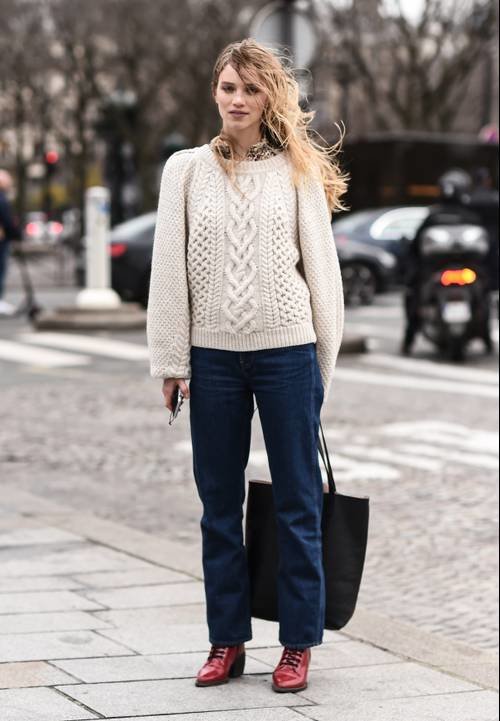 A casual red boot to spice up a minimal winter look is always a winner.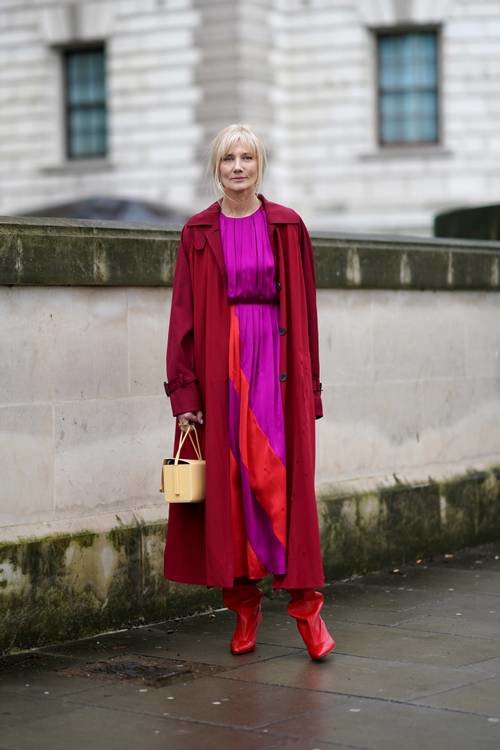 Before you immediately think of cheesy Valentine's Day decorations, give pink and red a try. It's a striking color pair when you stick with deep, rich tones.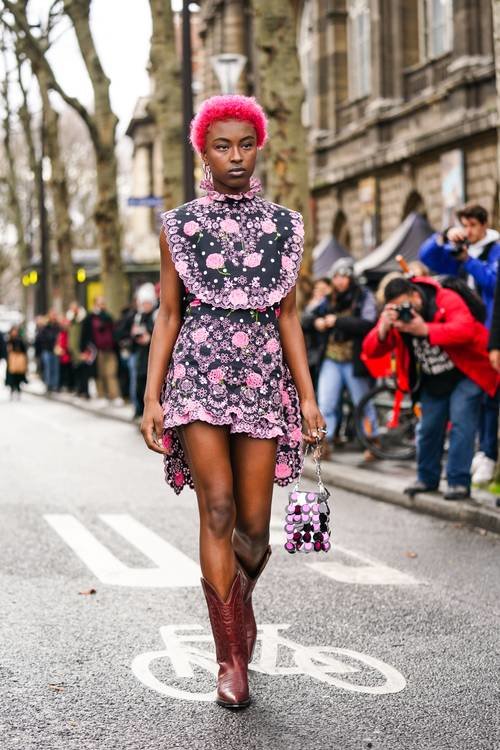 Cowboy boots can be delicate too if you let them. They happen to look great with a romantic ruffled dress, for a look straight out of an Isabel Marant campaign.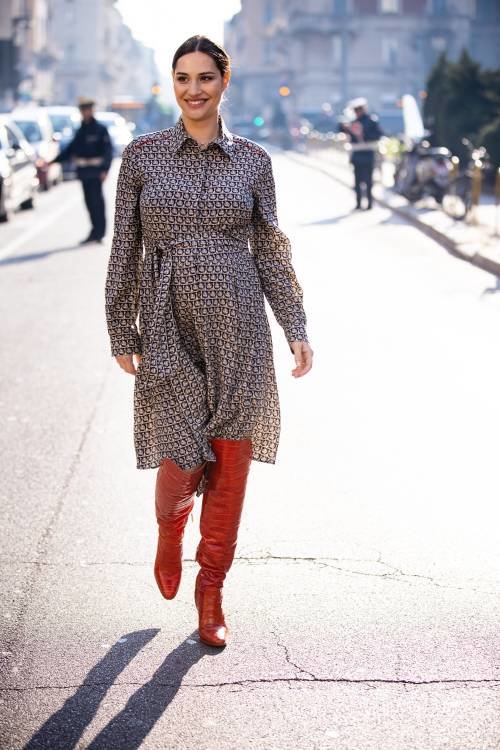 Fendi's 2017 winter runway proved that tall red boots and flowy dresses will always look flawless together, everytime.