"I got lucky," Matt Damon once said of his bride, Luciana Barroso. "I fell in love with a civilian." Sure, it's sweet to think that opposites attract, but the likelihood of a Hollywood star and an average Joe (or Jane!) getting together seems like a better fit for a story that unfolds on the big screen-which makes the times that it does happen all the more romantic. For proof that there's plenty of love to be found beyond the limelight, here we're taking a look at 17 couples who demonstrate that love knows no star power (or lack thereof).


Riz Ahmed and Fatima Farheen Mirza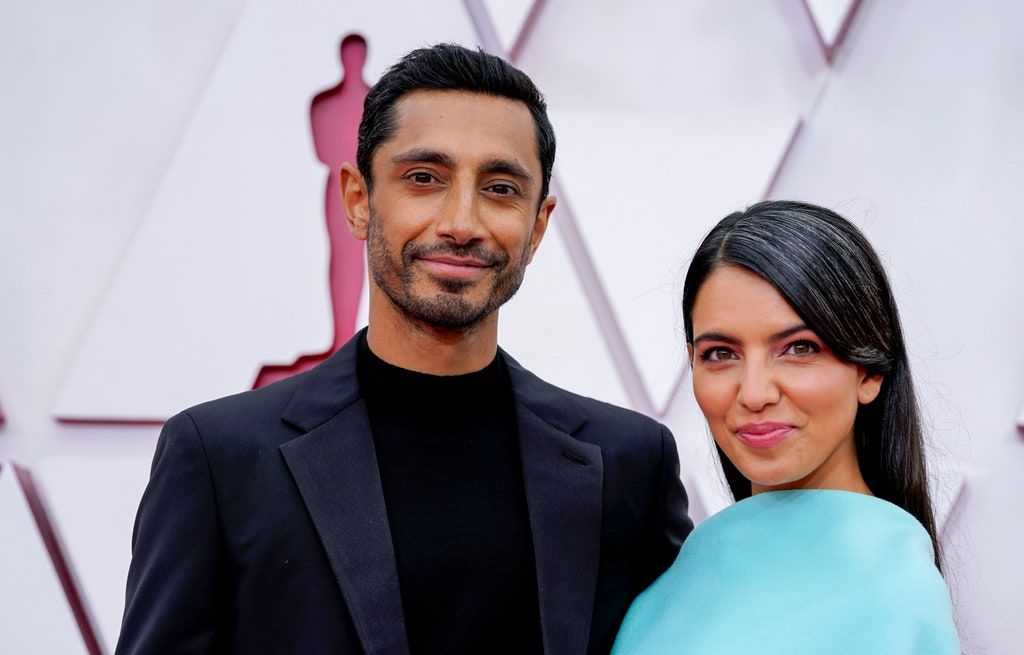 Married: Late 2020

This actor-writer pair made waves at the 2021 Oscars when Ahmed stopped to fix Mirza's hair, and their meet-cute was no less romantic: the two met at the same table in a coffee shop. As Ahmed recalled on The Tonight Show, "We were both jostling over the same laptop plug points." A secret pandemic wedding followed: "We did it in a backyard, which is nice in lots of ways," Ahmed revealed. "And I think the nicest thing about it was you didn't have 500 aunties hanging around you, pinching your cheeks."


Meryl Streep and Don Gummer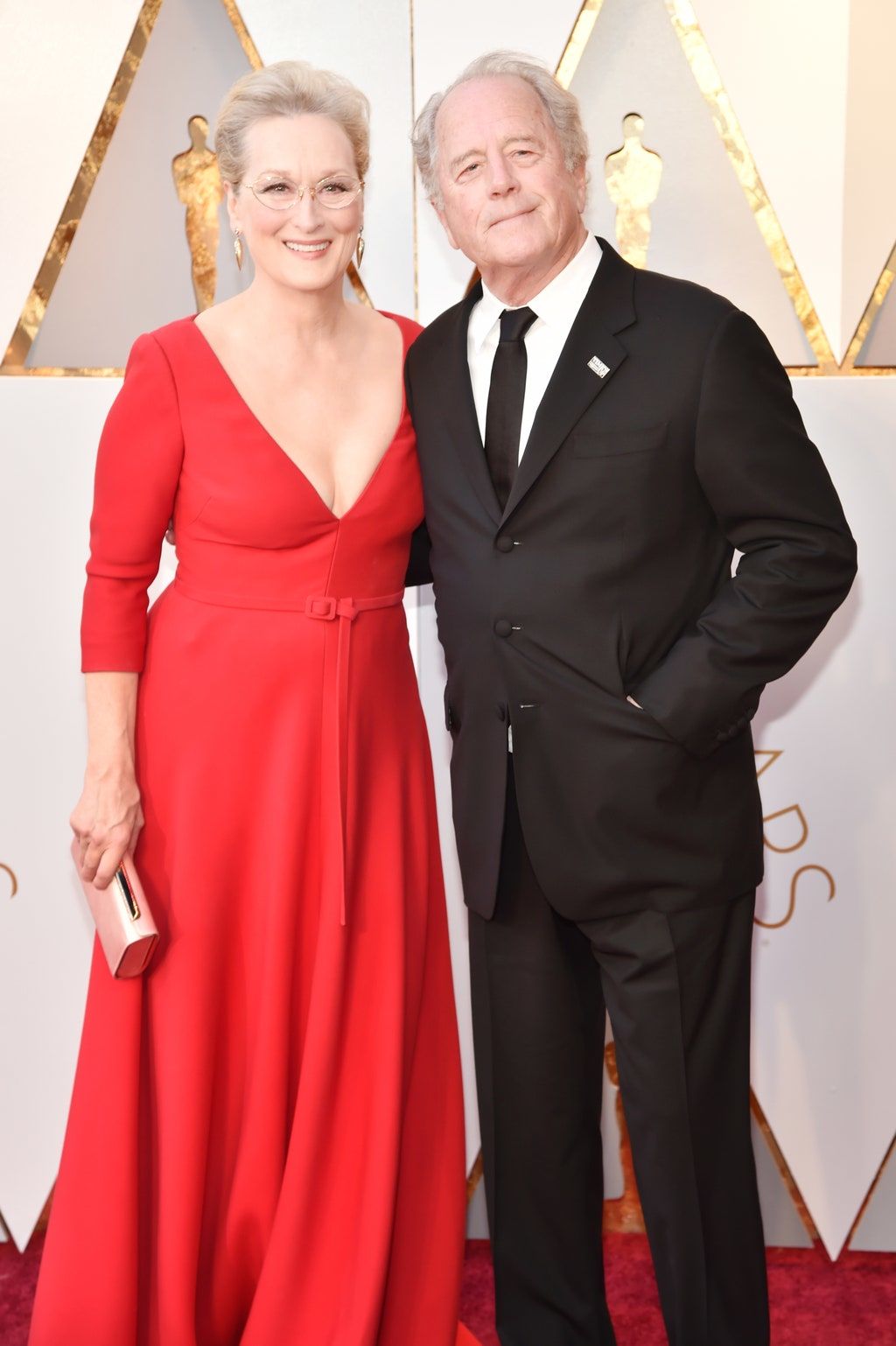 Married: September 1978

You might expect one of Hollywood's greatest living actresses to have a spouse similarly high up in the entertainment industry, but that's not the case for Meryl Streep; her husband, Don Gummer, is a sculptor, and the pair have four children together. "First, I'm going to thank Don, because when you thank your husband at the end of the speech they play him out with the music, and I want him to know that everything I value most in our lives, you've given me," Streep said in 2012, as she accepted the best-actress Oscar for her role in The Iron Lady.


Wanda Sykes and Alex Niedbalski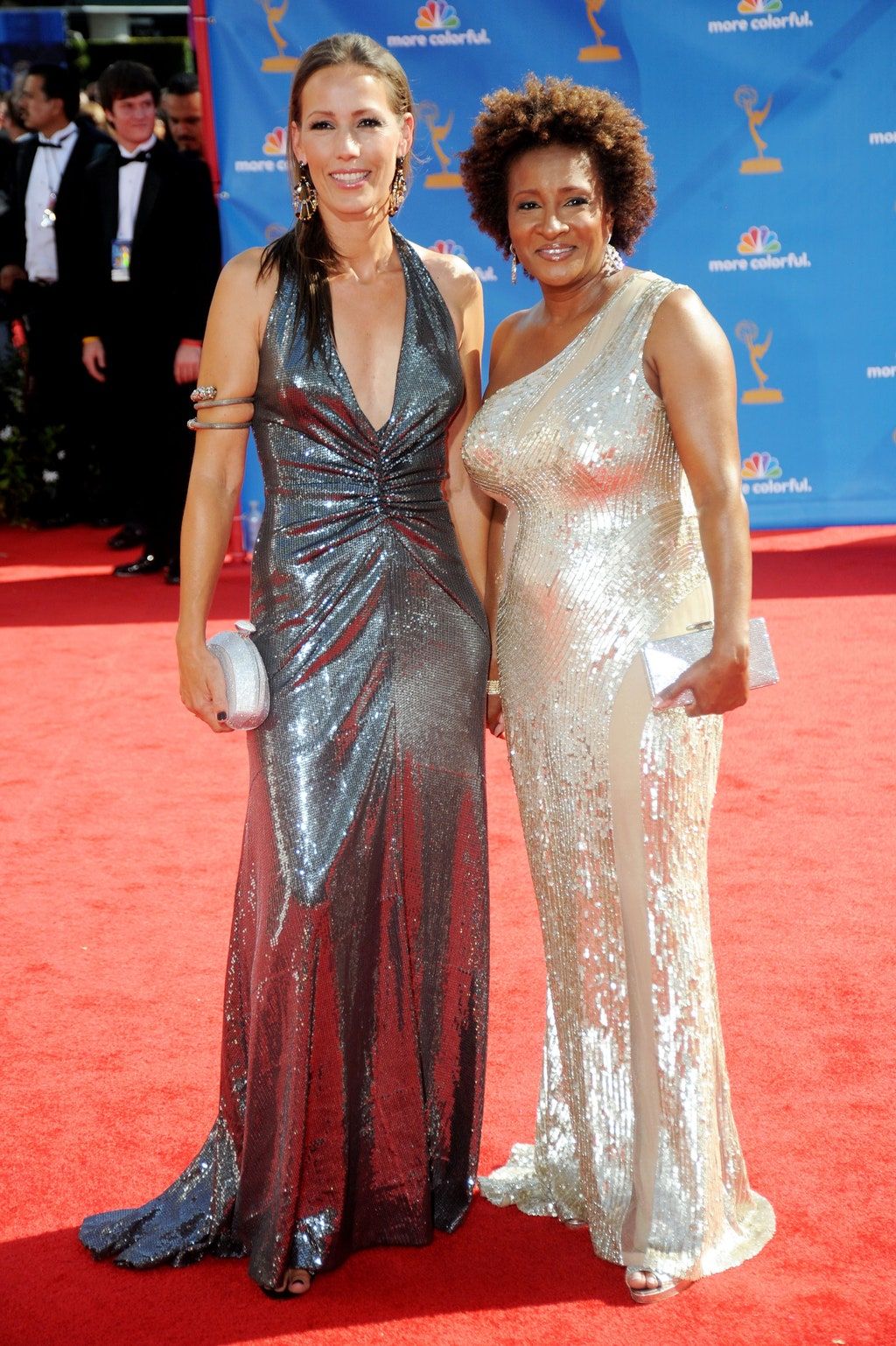 Married: October 2008

Sykes met her wife, French businesswoman Alex Niedbalski, on a ferry to Fire Island, where Niedbalski was deep in conversation with a young child. "Something really said to me-like, audibly-Wow, that's what you need, Wanda,'" Sykes told The Guardian in 2018. The two have been married for over a decade, and are now parents to twins, Olivia Lou and Lucas Claude.


Matt Damon and Luciana Barroso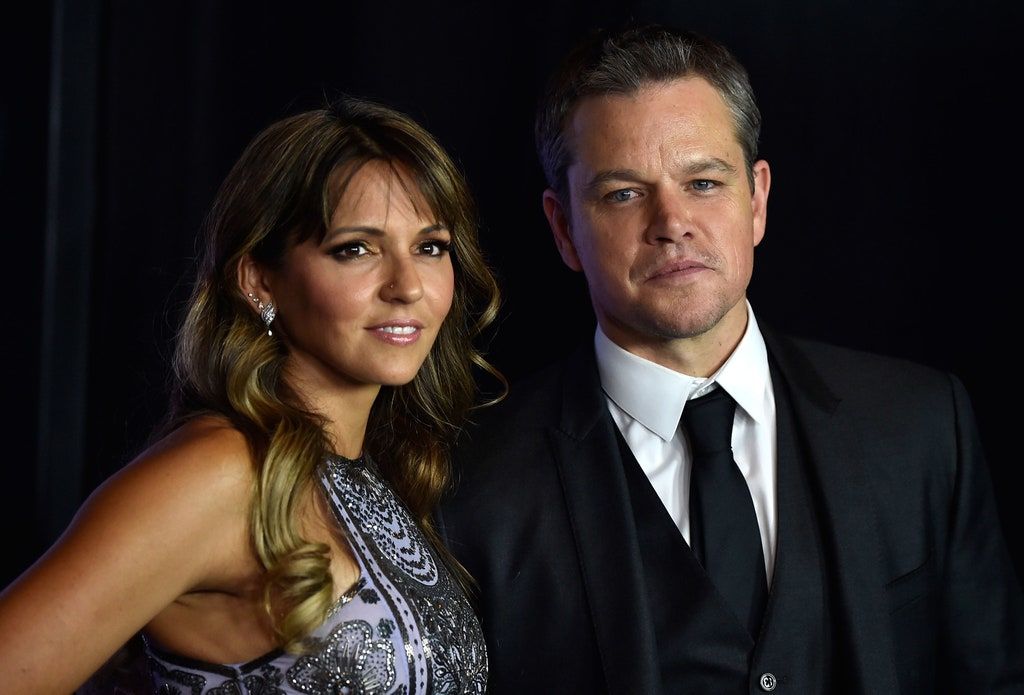 Married: December 2005

Damon met Barroso, then a bartender at Miami's Crobar, when he was in town filming Stuck On You. After a long day of shooting, some crew members invited Damon to get a drink. "They said, 'Come on,' and kind of dragged me along," Damon told Ellen DeGeneres in 2011. "I literally saw her across a crowded room and eight years and four kids later, that's my life. I don't know how else our paths would have crossed if that didn't happen." The moral of the story? "When you're tired, suck it up and go to the bar and you might meet your wife," says Damon. The couple renewed their marriage vows in April 2013 with a small sunset ceremony in St. Lucia.


Jon Stewart and Tracey McShane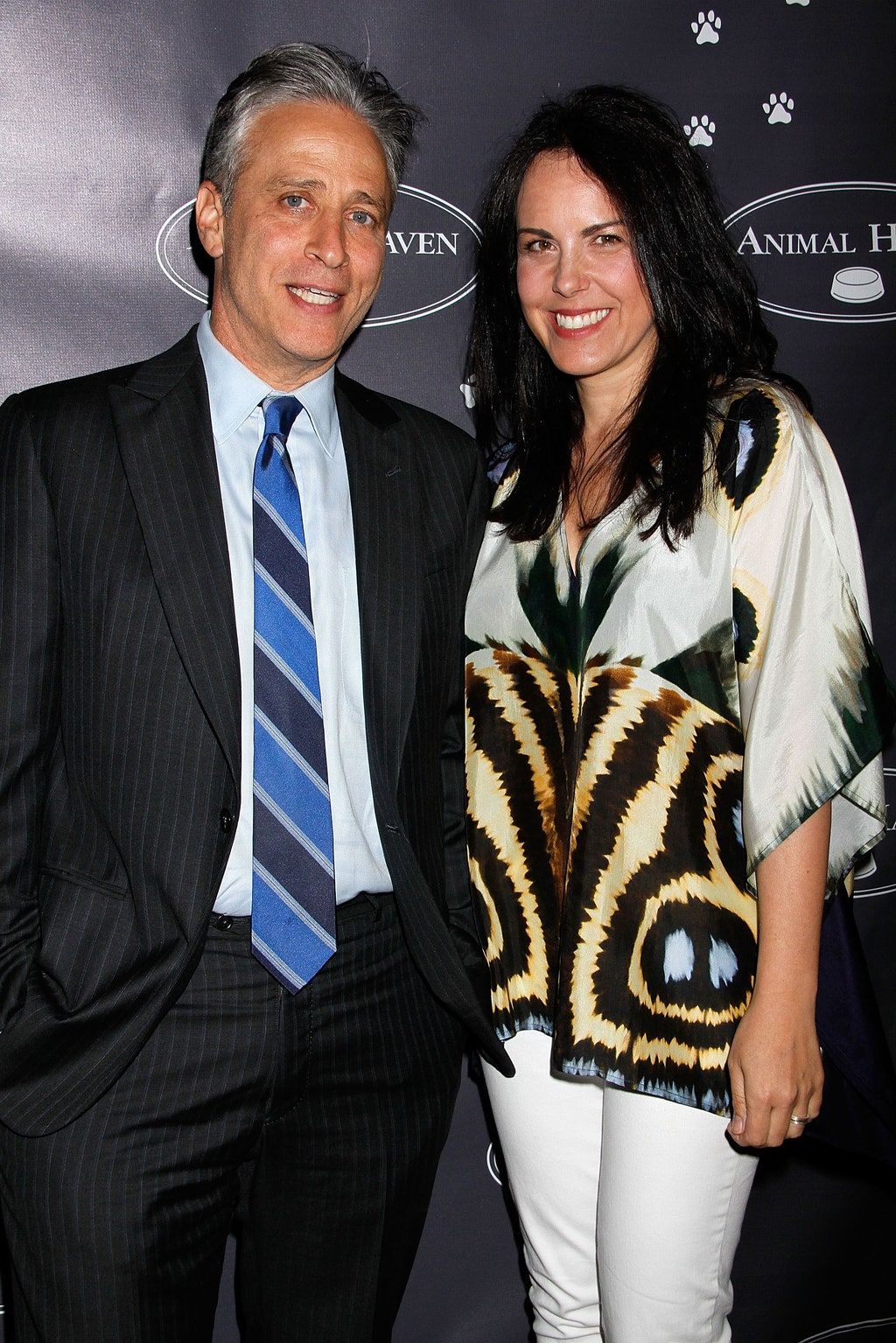 Married: May 2000

Stewart met then–veterinary technician McShane on a blind date at a Mexican restaurant in 1996, just one month after Stewart was fired from his show on MTV. "It's a fairy tale from my end," McShane later told Oprah. "I had just gotten out of a seven-year relationship. I was depressed, and my friends were trying to set me up all the time. After a bad date, they'd ask, 'What are you looking for?' I had discovered The Jon Stewart Show, so I said, 'Someone funny and sweet, like Jon Stewart.'" As fate would have it, McShane's roommate at the time was working as a production assistant on Wishful Thinking and played matchmaker when Stewart stopped by the set. In February 1999, Stewart proposed to McShane through The New York Times, having enlisted the newspaper's crossword puzzle editor for help (among the clues specific to the couple? The answers to "Valentine's Day Request" and "Recipient of the Request" were "Will You Marry Me" and "Tracey").


Anne Hathaway and Adam Shulman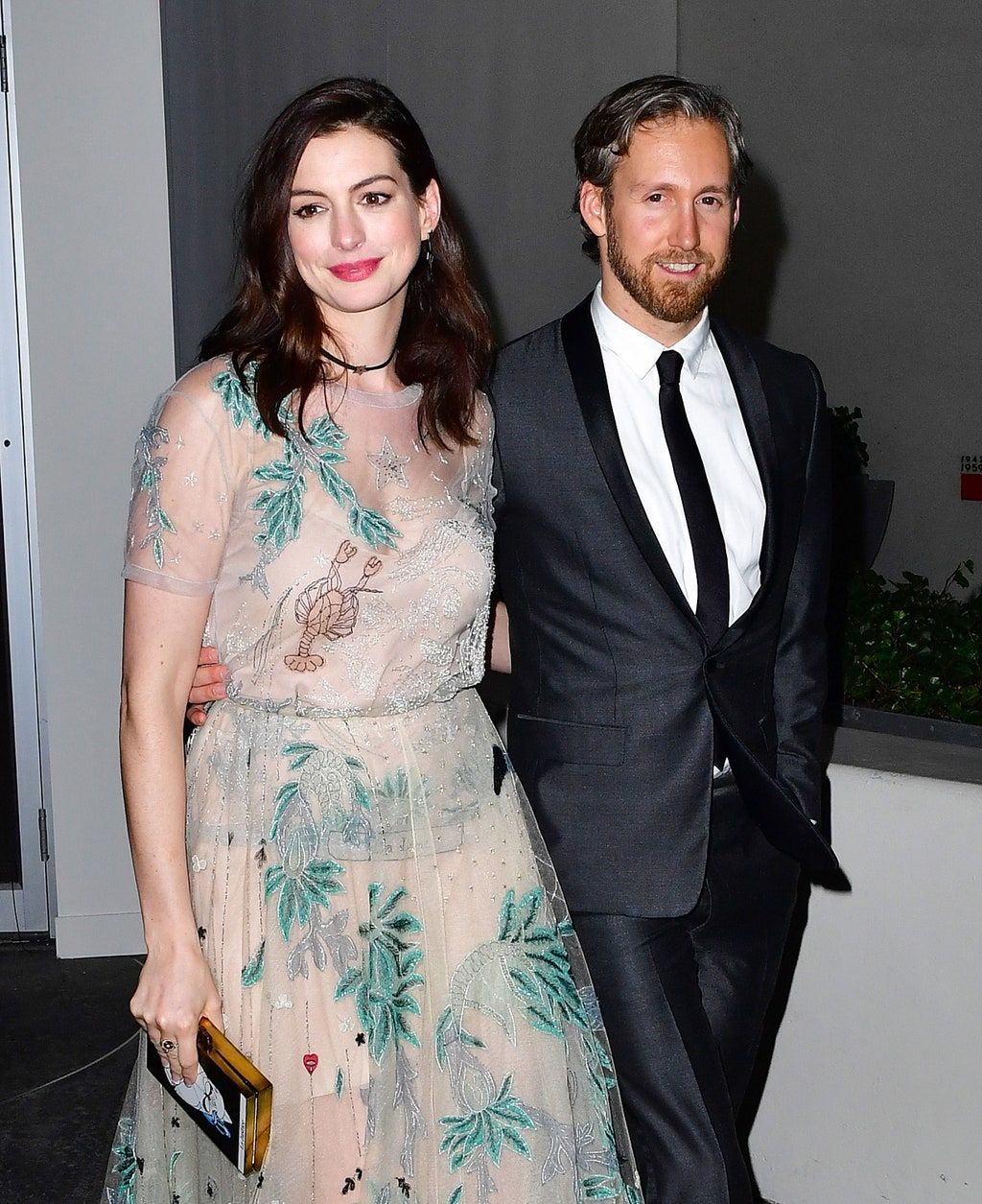 Married: September 2012

Hathaway met Shulman, an actor-slash-jewelry-designer, at the Palm Springs Film Festival in 2008, through a mutual friend. Their chemistry was so apparent that Hathaway told her pal: I'm going to marry that man. "I think he thought I was a little nuts, which I am a bit, but I'm also nice," Hathaway has said. "I knew from the second I met him that he was the love of my life." While Shulman's acting career hasn't mirrored the same success as his wife's, aside from a part in the 2015 Meryl Streep dramedy, Ricki and the Flash and producing Song One, which Hathaway also starred in, he has a jewelry line called James Banks. He even helped design Hathaway's ethically sourced, six-carat diamond engagement ring when he proposed in 2011.


Jerry Seinfeld and Jessica Sklar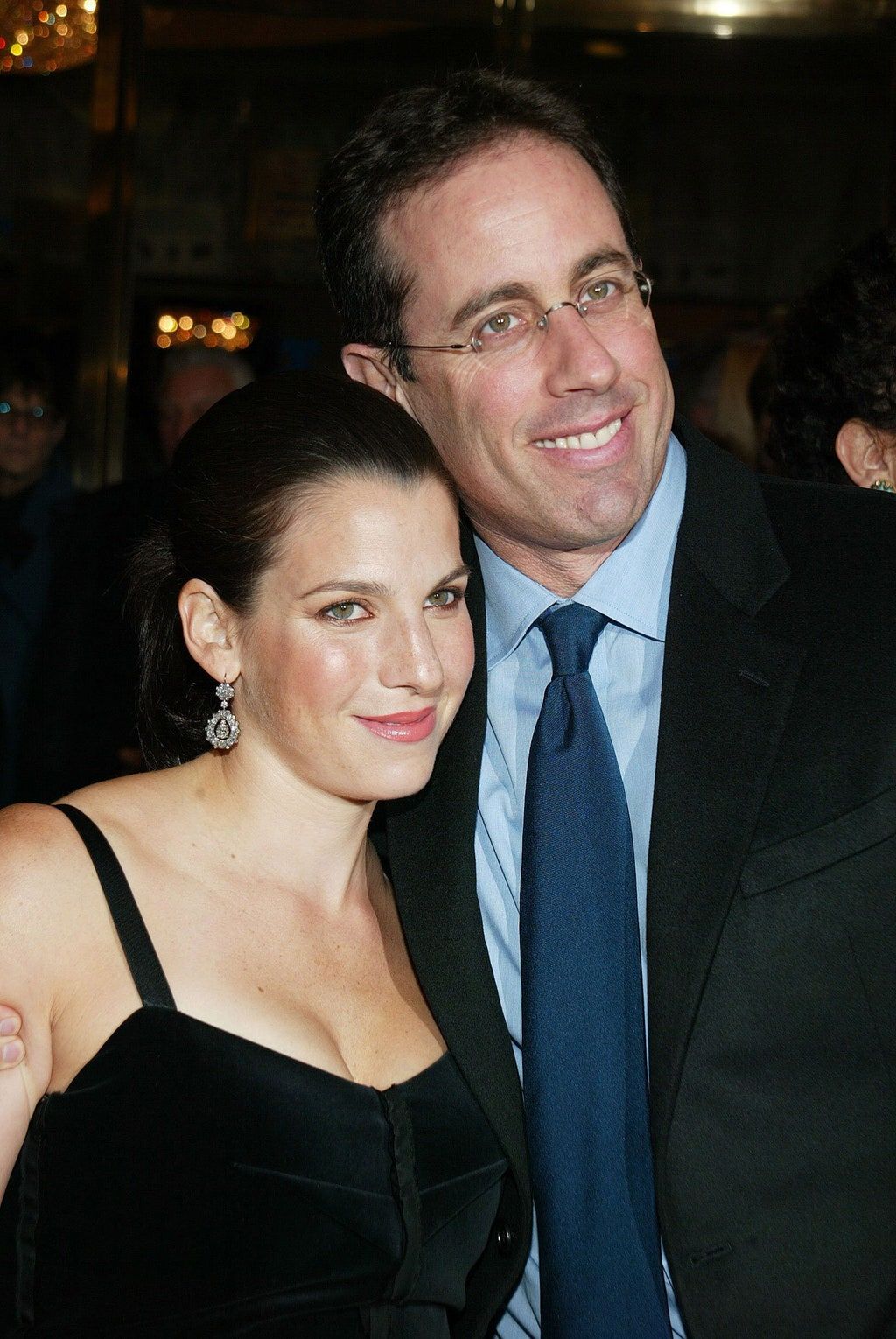 Married: December 1999

Sklar was a newlywed at the Reebok gym on the Upper West Side, wearing headphones and filling a water bottle when she met Seinfeld. "I was going through a difficult time, and I was approached by Jerry Seinfeld and he attempted to make me laugh, and I was really not interested in being entertained at that moment," Sklar has said. "He came around again and said something funny, and I actually had to laugh." At the time, Sklar was a PR executive for Tommy Hilfiger and had just married Eric Nederlander, the son of theater magnate Robert Nederlander, two months earlier. (When they were wed, guests' invitations were styled after Playbills and indicated Sklar was "making her Broadway debut.") Soon after meeting Seinfeld, Sklar broke things off with her marriage and became engaged to Seinfeld a year later, after he proposed at Soho's Balthazar.


Reese Witherspoon and Jim Toth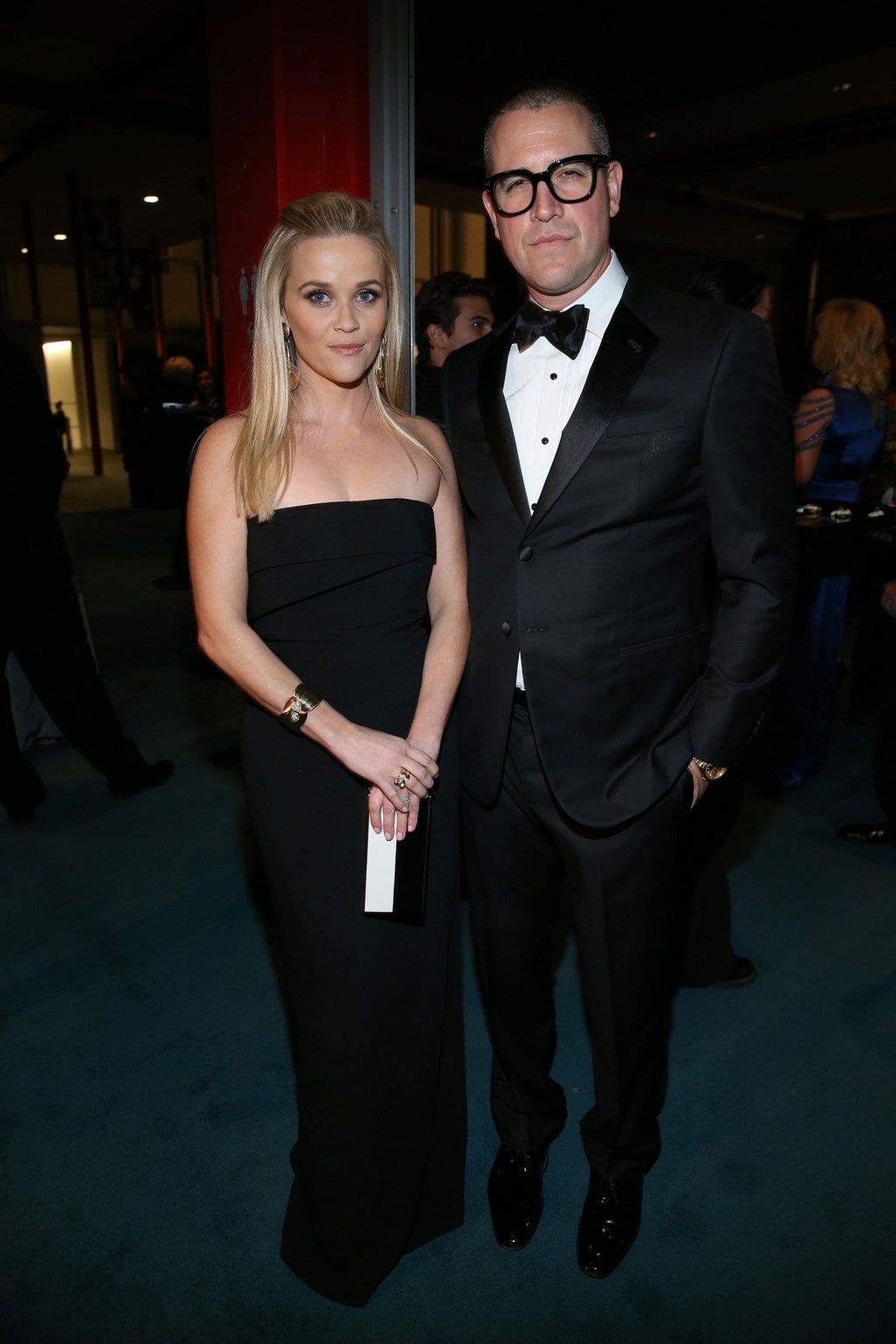 Married: March 2011

The Oscar-winning actress first crossed paths with the talent agent at a friend's party when a drunk guest was hitting on her and Toth intervened. "He was like, [slurring, scowling, pointing finger in her face] 'You don't know me,' " Witherspoon recalled in a 2012 interview. "Jim came over and said, 'Please excuse my friend. He's just broken up with someone.' " Witherspoon and Toth hit it off and were married the next year. Since then, Toth has continued his career as an agent at the Creative Artists Agency in Los Angeles, where he has represented everyone from Scarlett Johansson to Robert Downey Jr. and Matthew McConaughey.


Eddie Redmayne and Hannah Bagshawe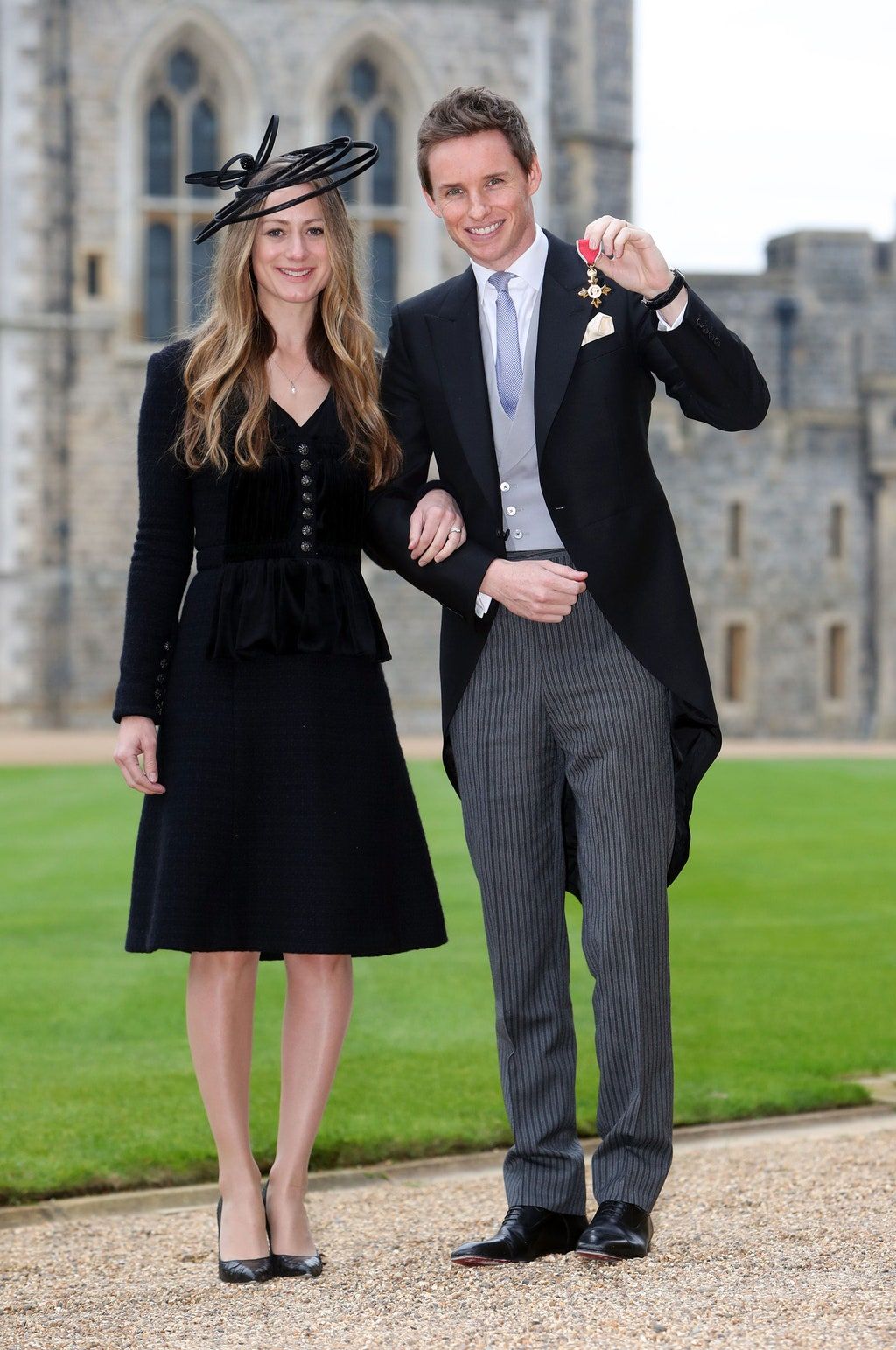 Married: December 2014

Redmayne and Bagshawe started out as friends. Redmayne was studying at Eton College, the English all-boys boarding school, while Bagshawe attended a neighboring boarding school for girls. When Bagshawe and her classmates organized a fashion show for charity, Redmayne volunteered to walk the runway. Shirtless. "I was this pasty, freckly guy and when I came on, the girls in the audience didn't take much notice of me," Redmayne later recalled. Someone did take notice, however, and so began the 12-year-long friendship: Redmayne caught glimpse of Bagshawe from across the room at an after-party: "She was very beautiful and very funny and she loves the arts and theater just as I do, so we became friends." The actor and the former financial publicist began dating in 2012, before making their red carpet debut together that December at the London premiere of Les Misérables.


Patrick Dempsey and Jillian Fink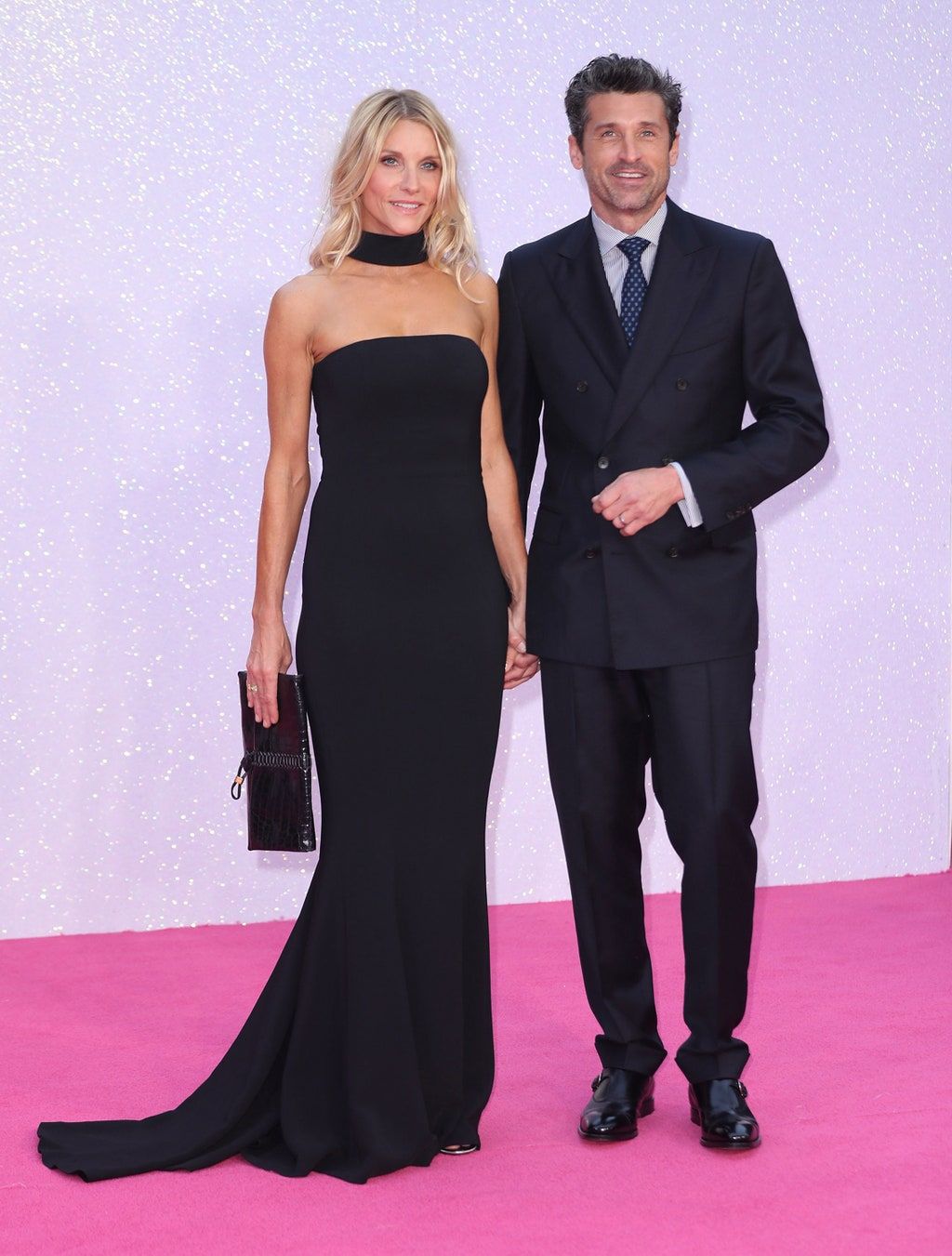 Married: July 1999

The Grey's Anatomy star found his match at Fink's salon, Delux, in 1994. When the hairstylist noticed there was an appointment under the name "Patrick Dempsey," she wrote it off as a joke. "I was shocked," Fink said of her surprise when Patrick Dempsey himself came in for a trim. "But at the same time, I was happy because he was so cute." Both were in relationships with other people, and it took three years of regular haircuts before the two got together.


Alec Baldwin and Hilaria Thomas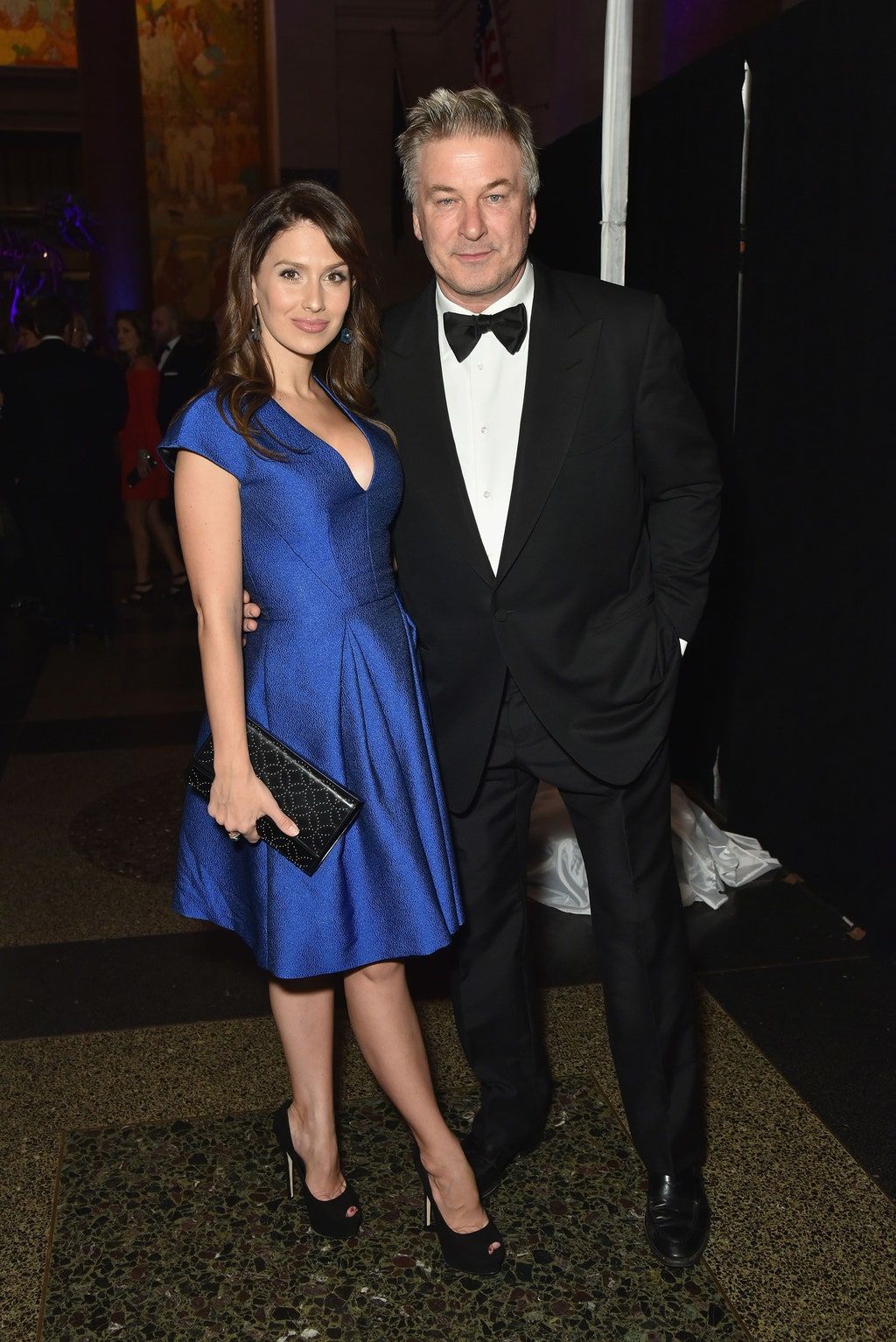 Married: June 2012

Baldwin and Thomas were first introduced in February 2011 at Pure Food and Wine, a since-closed vegan restaurant in Union Square. As Thomas recapped the event for the couple's New York Times wedding announcement: "I was standing near the door with my friends when he walked up and took my hand and said, 'I must know you.' " (The actor has since admitted his opening line was "none too clever.") Thomas was 27 years old and working as an instructor at Yoga Vida, a studio she helped open upon graduating from NYU. "I saw right away that she was very dedicated," Baldwin told the Times. "She's the yoga queen of the Village."


Vince Vaughn and Kyla Weber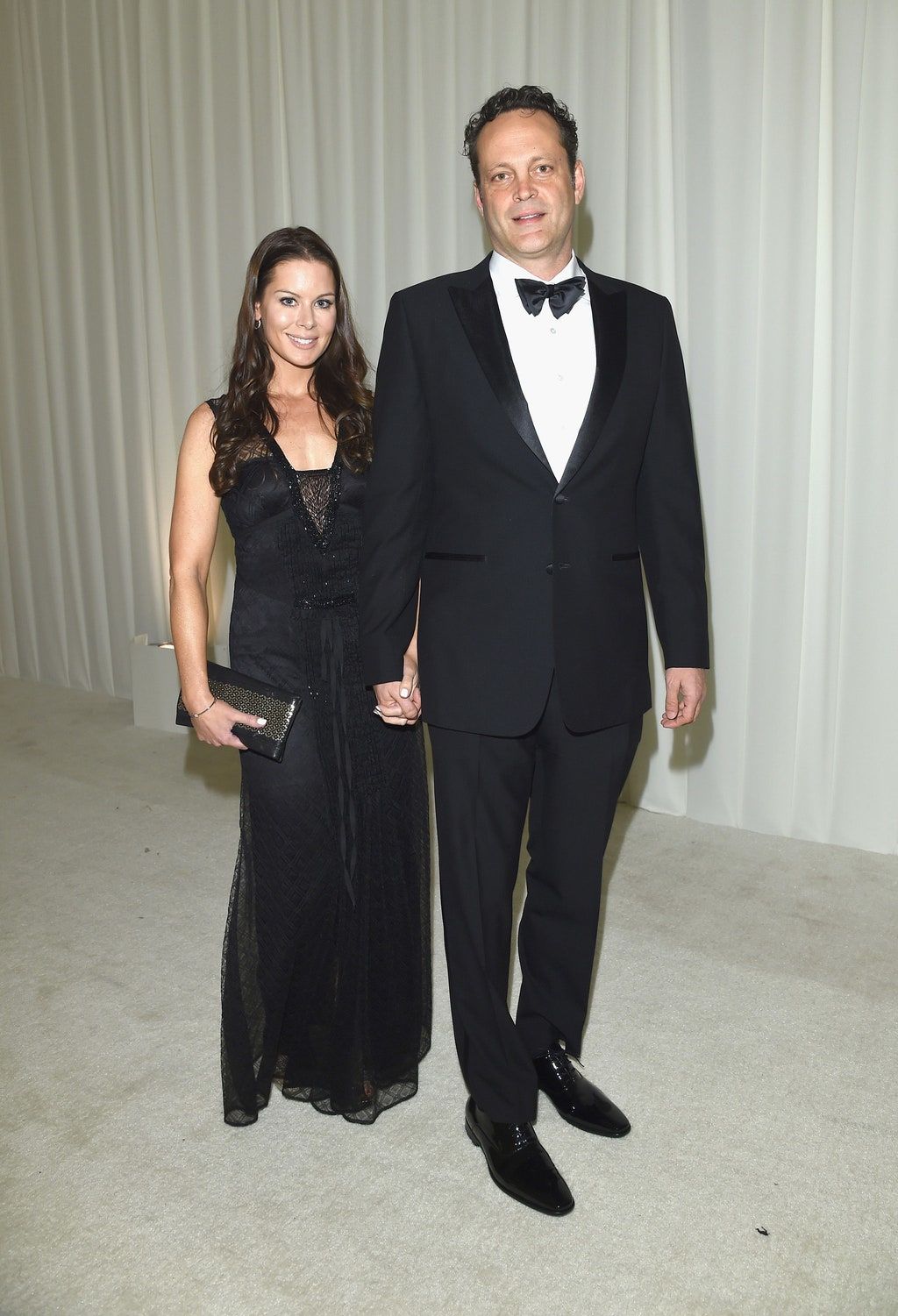 Married: January 2010

Vaughn's movie-producer friend reportedly introduced him to Weber at a wedding in 2008. A former Calgarian from rural Alberta, Weber was raised on a small farm in Blackie (population est. 400) and worked as a real estate agent. "Because she lived far away, at first I was nervous to date her because it's one of my best friends' wife's best friend from childhood…. If it goes wrong, you're talking about awkward," Vaughn said during an appearance on Live! with Regis and Kelly. "She's a civilian, which is good." According to Vaughn, they started off by exchanging emails and phone calls, and they've been inseparable ever since.