As we gradually approach the winter holidays, Tom Ford is offering make-up painted in the quintessential Christmas colors-rich cherry red and snow white, as well as a festive shine of precious metals. The new line introduces limited edition lipsticks, perfume sets, and eyeshadow palettes.

The dark red packaging houses four shades in the Eye Color Quad eyeshadow palette-yellow, rose gold, copper, and glowing brown. A white version of the palette is also available, with three shimmering browns and one matte shade.



For those who want to sample different lipstick shades, Tom Ford offers the Mini Lip Color Lipstick Set in a beautiful white box. It contains five small, berry-colored lipsticks: Libertine, Impassioned, Night Mauve, Scarlet Rouge, and True Coral. New, full-size Lip Color Lipsticks, such as Scarlet Rouge, are packaged in a festive red tube with rose gold accents, as opposed to the standard black, which is also available.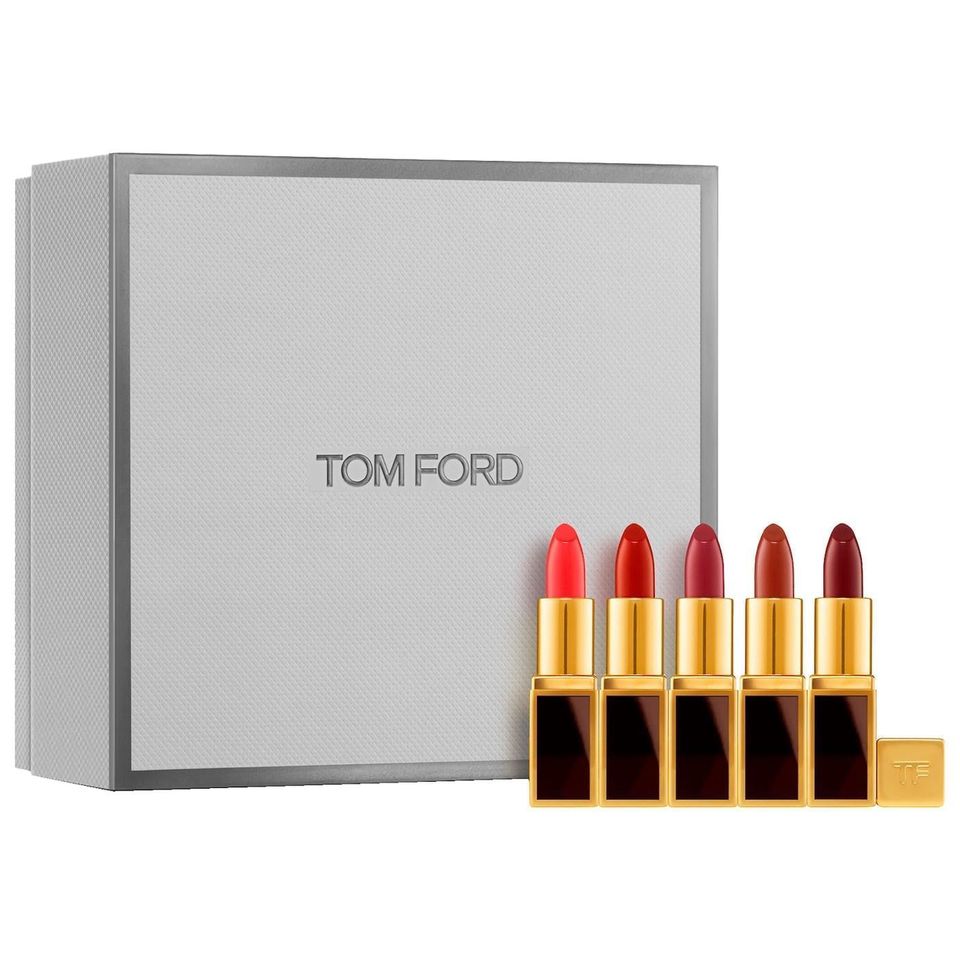 The limited-edition line includes Tom Ford's favorite fragrances. The exotic cherry scent "Lost Cherry" makes an appearance, and a special edition kit is now available: a 50 ml bottle of Lost Cherry eau de toilette accompanied by a travel bottle. Such sets are offered not only in a cherry aroma but also in the unisex scent "Fucking Fabulous," peach aroma "Bitter Peach," and the floral "Rose Prick."