Heritage label Tommy Hilfiger and Brooklyn designer Romeo Hunte launch a collaborative Fall/Winter 2021 collection called Tommy x Romeo. Hunte, who has been a long-term mentee of Hilfiger, used his signature deconstruction techniques throughout the collection to reimagine the house codes of Tommy Hilfiger. Standout silhouettes include bonded trench coats, utilitarian footwear, and color-blocked sailing jackets.

"Tommy has been such a supportive mentor to me over the years. Reinvention is a fundamental part of my design DNA, so pushing the boundaries of the brand's archives has been an incredibly creative and meaningful experience," said Hunte. "We also wanted to take this concept further, challenging the status quo from the design process to the campaign and the crew to re-imagine and redefine the future. I'm really proud of what we've achieved and hope to inspire the next generation of talent to dream big".




Both referencing each other's archives, Hilfiger pulled from Hunte's signature styles, focusing on deconstruction techniques and non-gender specific outerwear. Flawlessly combining both aesthetics, the collection marries the prep aesthetic of Hilfiger and the streetwear edge of Hunte. New York City is another major inspiration for the pair, with subway motifs and city-themed colorways seen throughout the capsule.

Coinciding with the collection, two local artists in London and New York City have been invited to reinterpret the campaign imagery through wall art in the cities. Uzo Njoku, a painter and pattern maker, reinterpreted key looks from the collection on sprawling wall murals in Nassau Avenue and Banker Street in Brooklyn, New York. In London, fine artist Annan Affotey created an emotive wall mural located at 112 Tabernacle Street. Both wall art pieces include QR codes for onlookers to scan and view bonus video content like behind-the-scenes footage of the making of the murals as well as the ability to view and purchase the collection online.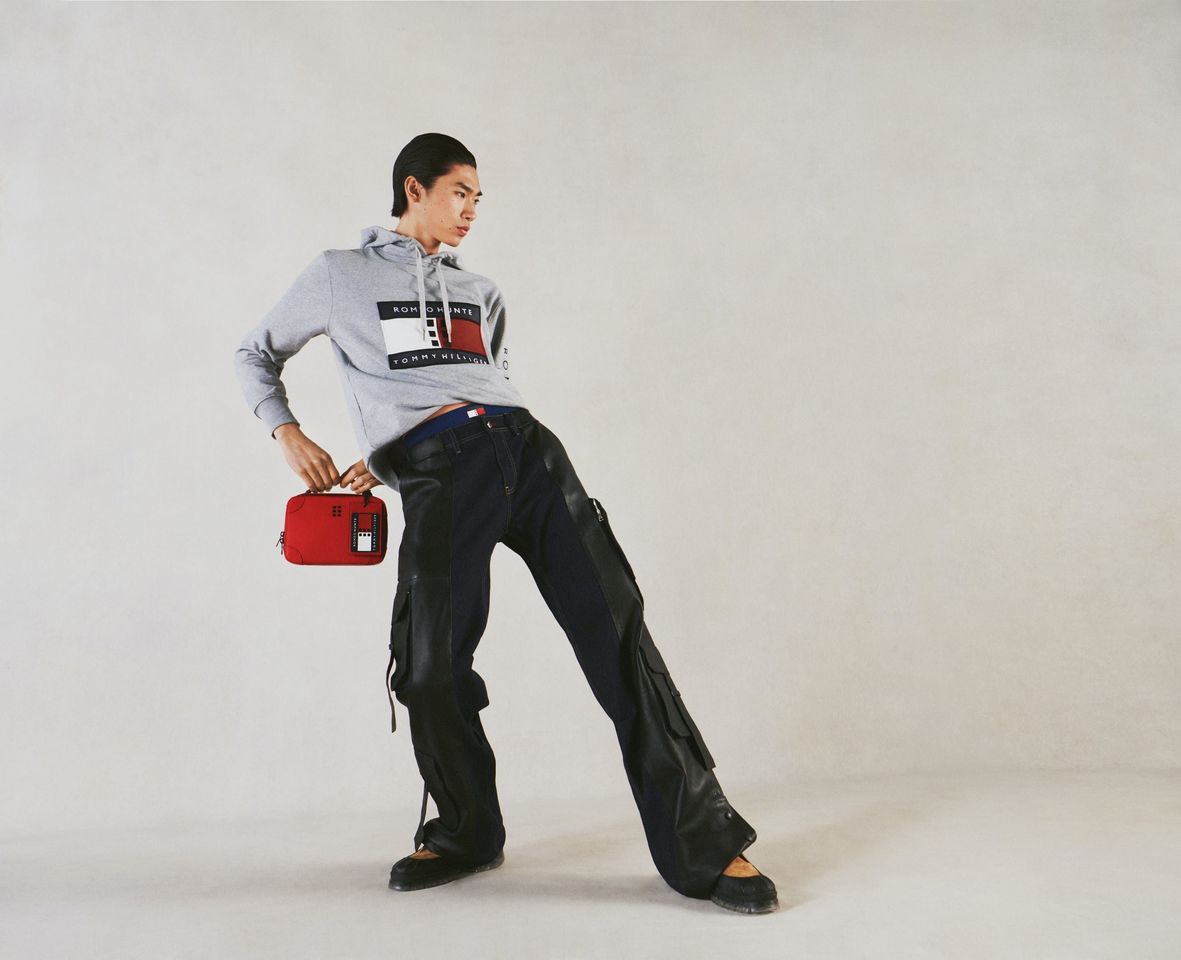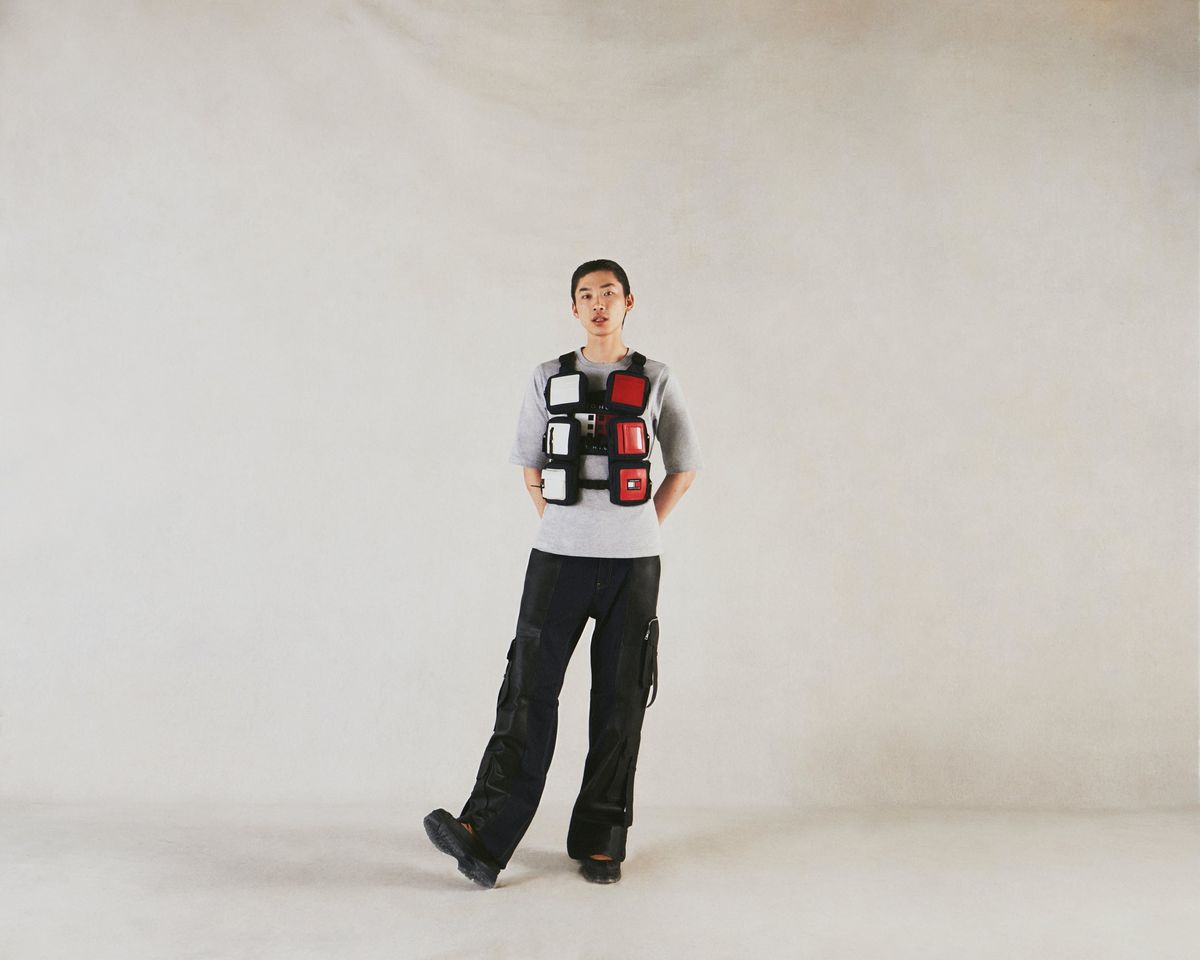 Six one-off upcycled Tommy x Romeo polos will be auctioned via the online auction site Catawiki. The proceeds of these sales will benefit the Fashion Military Alliance, a non-profit focused on advancing long-term equity and opportunities for BIPOC and historically marginalized creative talent. Joining with this focus, the campaign and wider collection enlisted the help and empowered the voices of BIPOC creatives. The campaign featured models like Ikram Abdi Omar and Hidetatsu Takeuchi, makeup artist Megumi Matsuno, hairstylist Amidat Giwa, and photographer Ronan Mckenzie.

"As a young, upcoming designer, I was lucky to be guided by incredible leaders who made a huge impact on my career. I am passionate about passing that on, mentoring the next generation of design talent," said Hilfiger. "I've been supportive of and worked with Romeo Hunte for over five years. He is one of those truly exceptional newcomers-someone you know is going to make an impact as soon as you see his work. Together we've really focused on passing the mic to the next generation of BIPOC creatives and thought leaders to increase representation and amplify their talent globally."