It you are a person who lives by the quote, "My whole world is in this bag," then you have come to the right place. Tote bags are designed for people who like to carry their necessities, and then some. The carryall style is not new to fashion, and plenty are out their to fit anyone's needs and style. Without sacrificing utility, lxury tote bags offer functionality in high-quality materials like leather and canvas that are sure to standout from the usual tote. Here, discover 8 timeless tote bags that are worth the investment.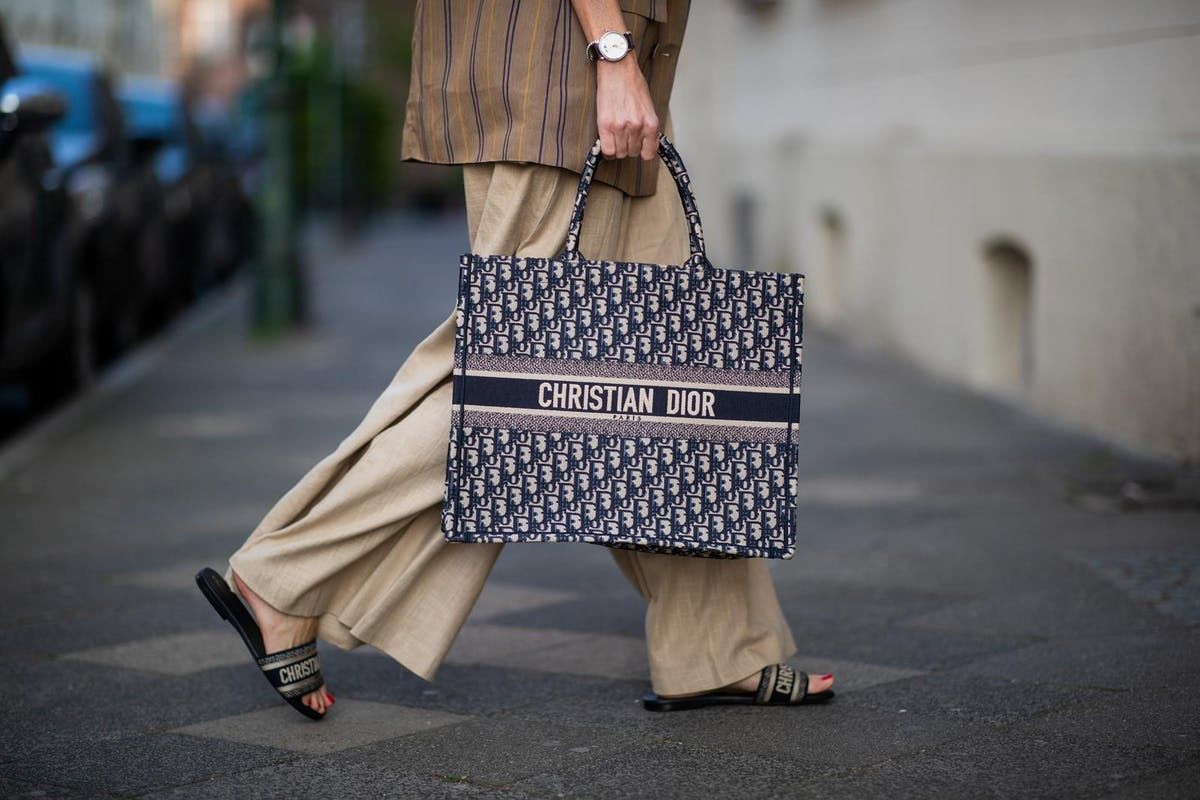 Here are expensive designer tote bags but extremely good value for money
1. Bottega Veneta Arco Tote

For fashionistas with a minimalist style, Arco Tote from Bottega Veneta brand is designed with the criterion of "simple but extremely luxurious". This is the 3rd generation of Bottega's most "Iconic" bag - the Cabat bag. Inspired by the largest version of the Cabat - the Maxi Cabat, the Arco tote wears the larger version of the intrecciato weaving technique. Arco is a prime example of Bottega's outstanding craftsmanship.

Intrecciato: Is the name of a knitting technique of Bottega artisans, which is the hallmark of the brand.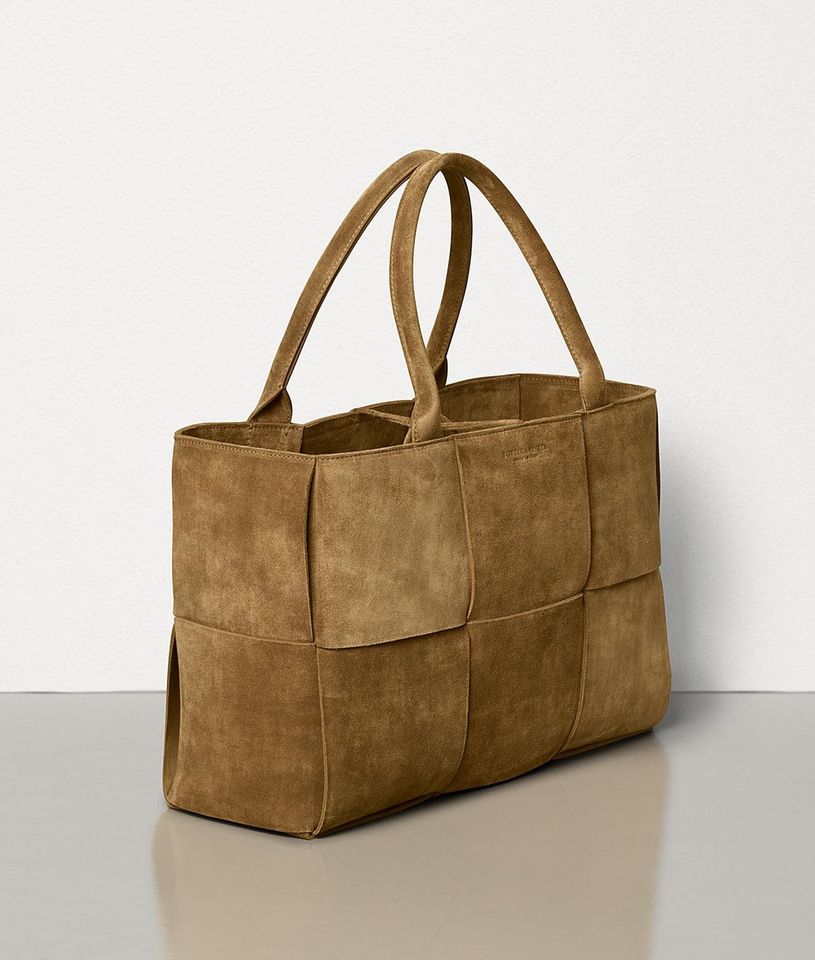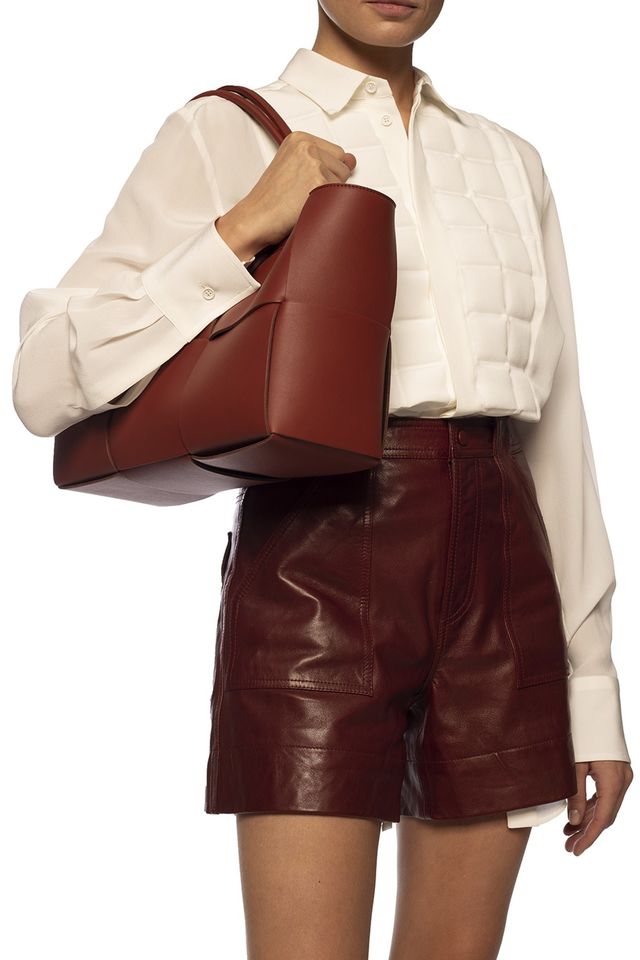 2. Chanel Shopping Bag

Every girl's dream is to own a Chanel bag, but if the price of a Chanel Boy Bag makes you dizzy, think of Chanel Shopping Bag. Chanel shopping bag has many versions with different materials, suitable for all fashion tastes.

Are you a "girl boss" looking for a business bag?So why not try yourself with a Shopping Bag made of calfskin?Are you looking for a beach bag?The canvas material will make you stand out on the sand with bright youthful colors.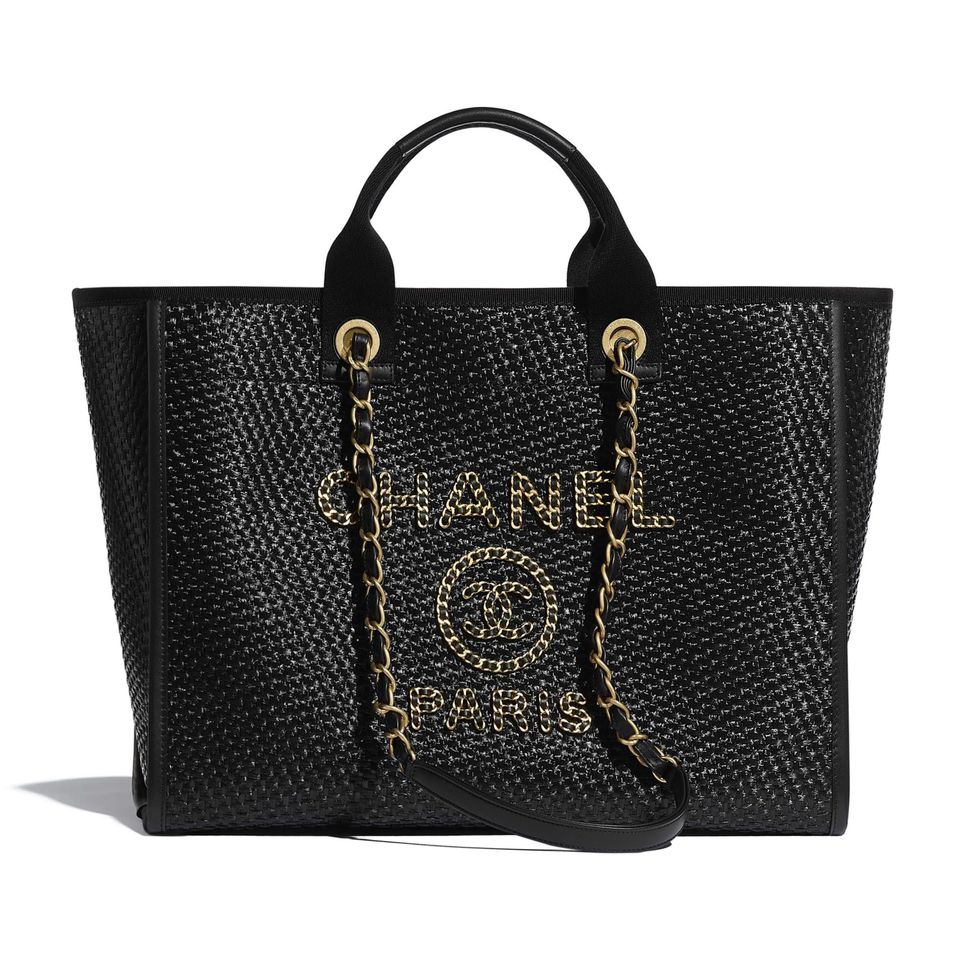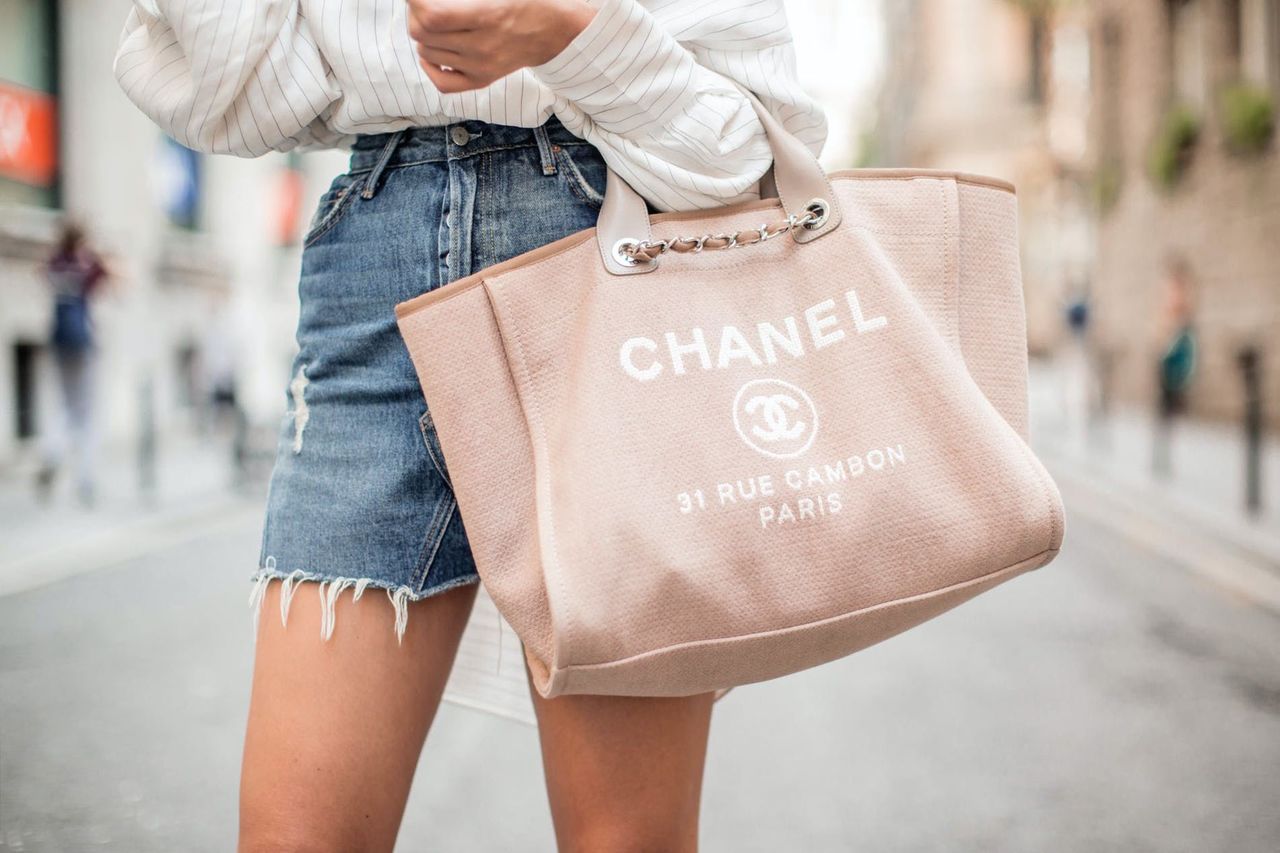 3. Dior Book Tote

Having appeared many times in L'O Love column of L'OFFICIEL Vietnam, Dior Book Tote has brought fame to Maria Grazia Chiuri and Dior. With the basic construction of a shopping tote bag, the Dior Book Tote is elevated with fine woven fabrics and signature Dior prints such as Oblique, toile de jouy, and other seasonal prints.

The Dior Book Tote will add a feminine charm to your outfit. Plus, with its woven material, you can take it anywhere, from the office to romantic dinners with your lover.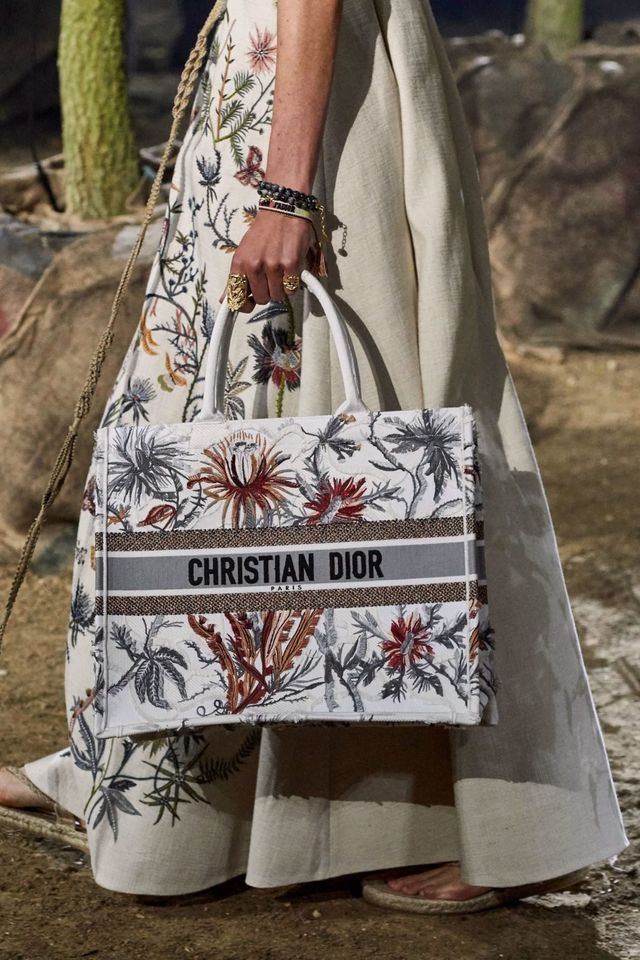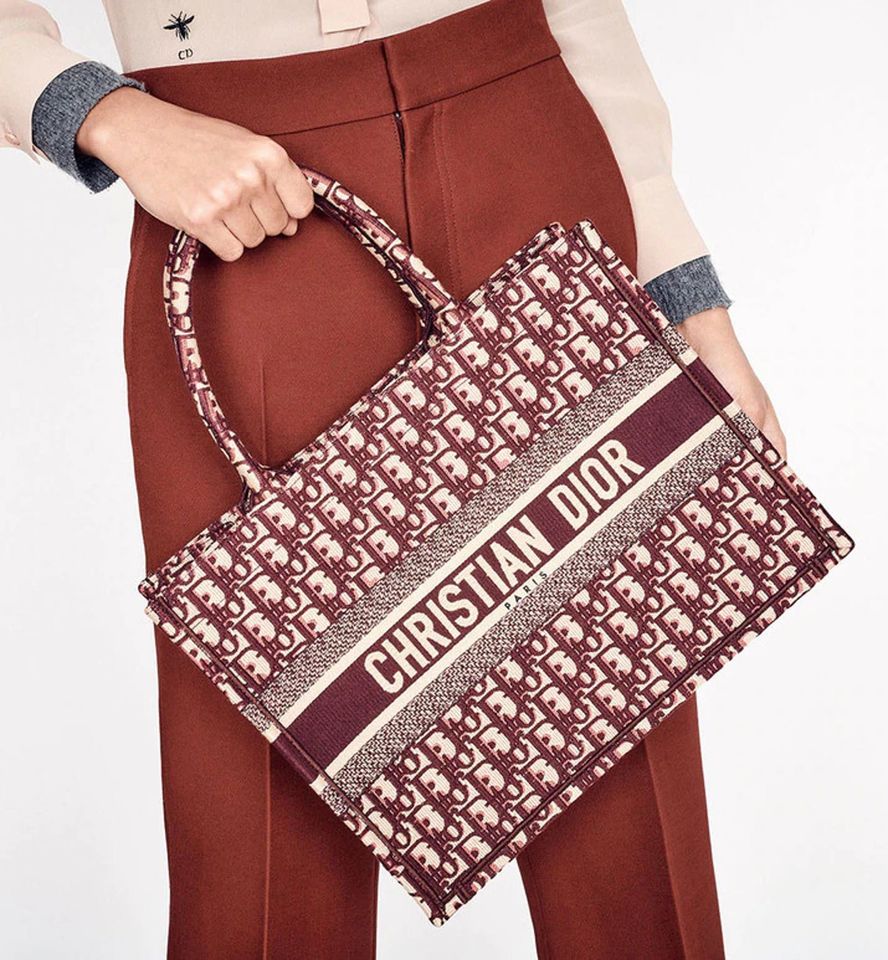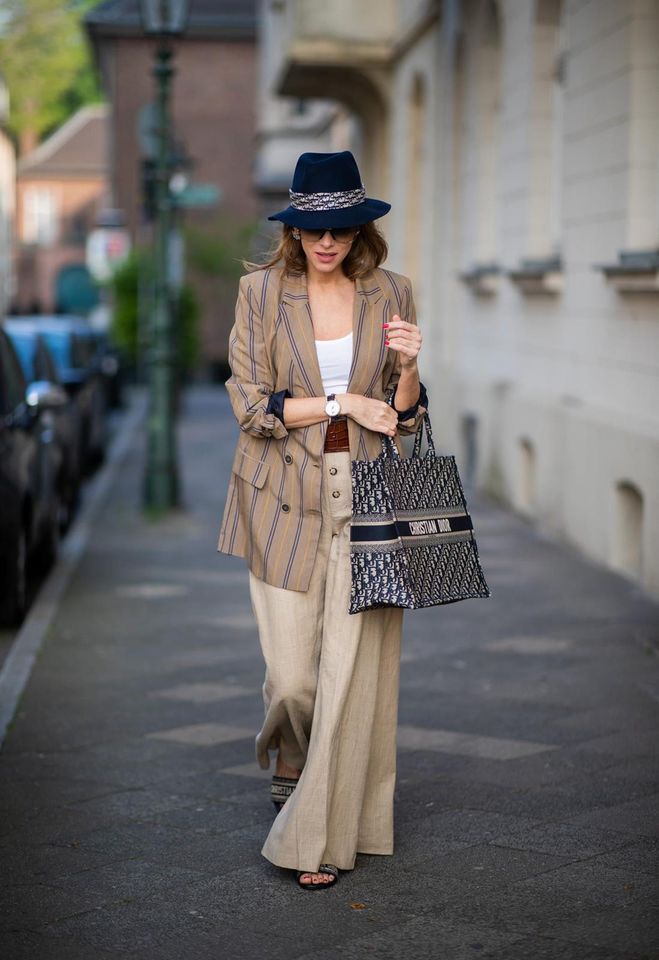 4. Gucci Horsebit 1955 Tote Bag

Featuring a classic chic image, the Gucci Horsebit 1955 Tote is the perfect choice for lovers of the "vintage" aesthetic. Round shape and brown leather trim exude discreet elegance.The inside of the bag is lined with linen and a zip compartment, along with a magnetic closure.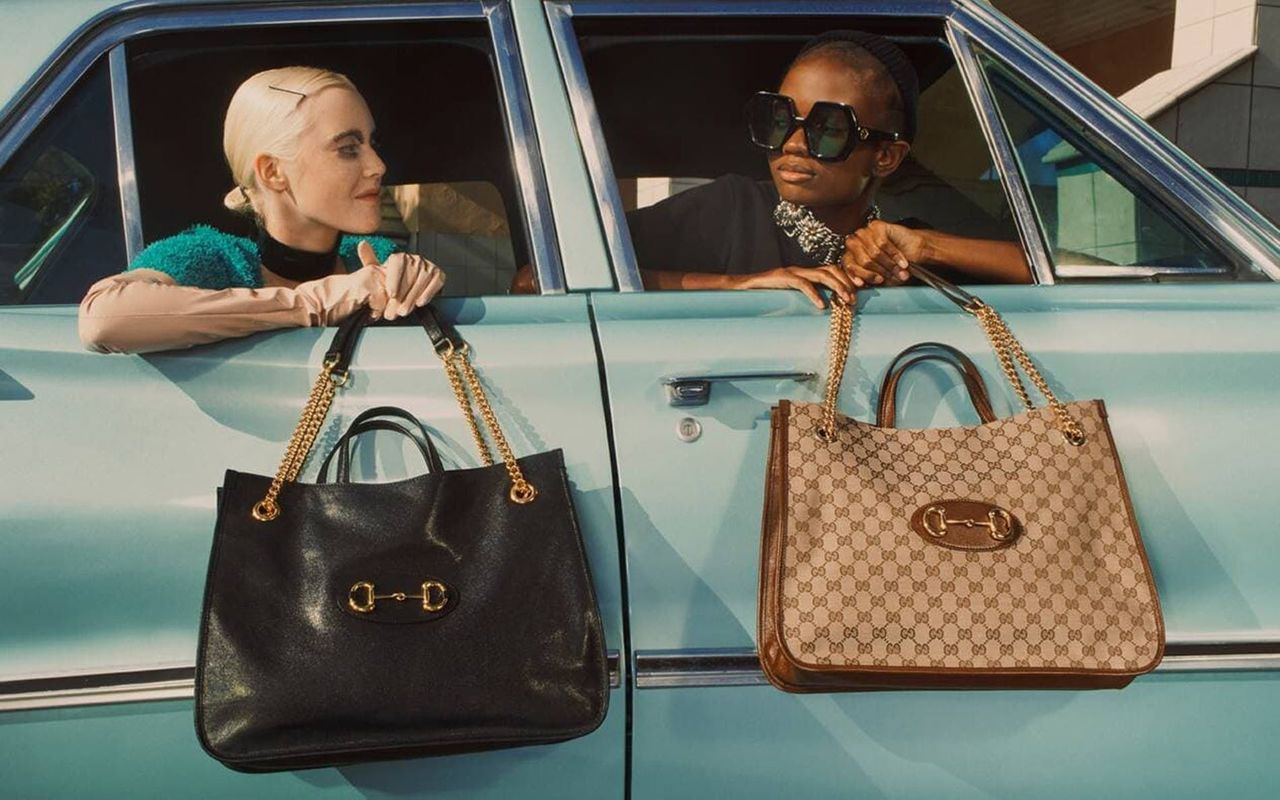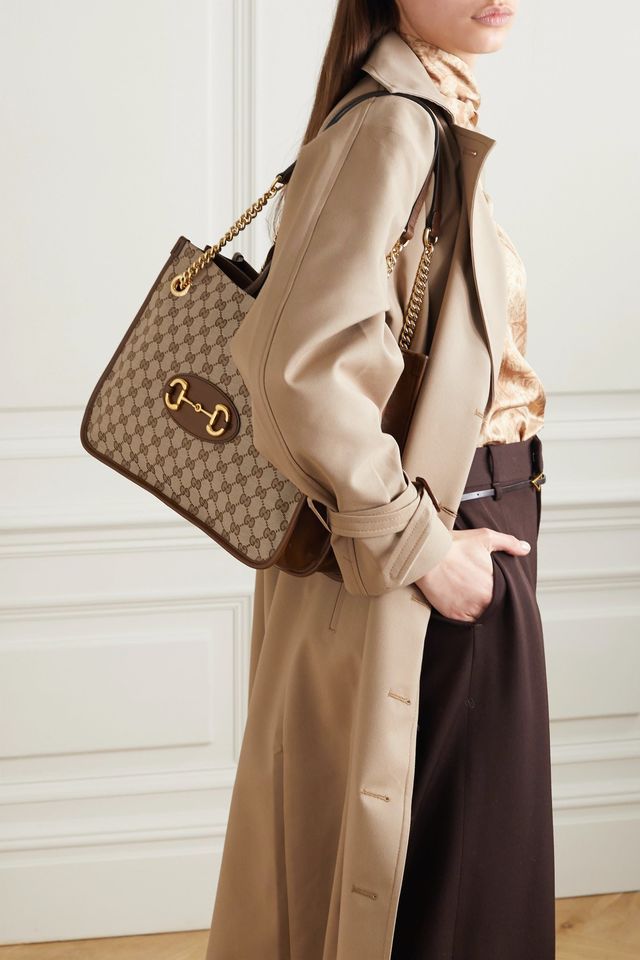 5. Louis Vuitton Neverfull GM

As the name suggests, Louis Vuitton's "never full" bag is a classy blend of fashion and practicality.With a design meant for those who want to fill their bags, the GM Edition LV Neverfull LV Neverfull (large) is the truth.

With an extremely roomy design, with an open top for easier access, the bag even has two side straps that can be tightened for a better look or loosened. to create more space inside. What makes this bag so stylish is the iconic LV print design, which includes 3 iconic models Damier Azur, Monogram Canvas and Damier Ebene Canvas.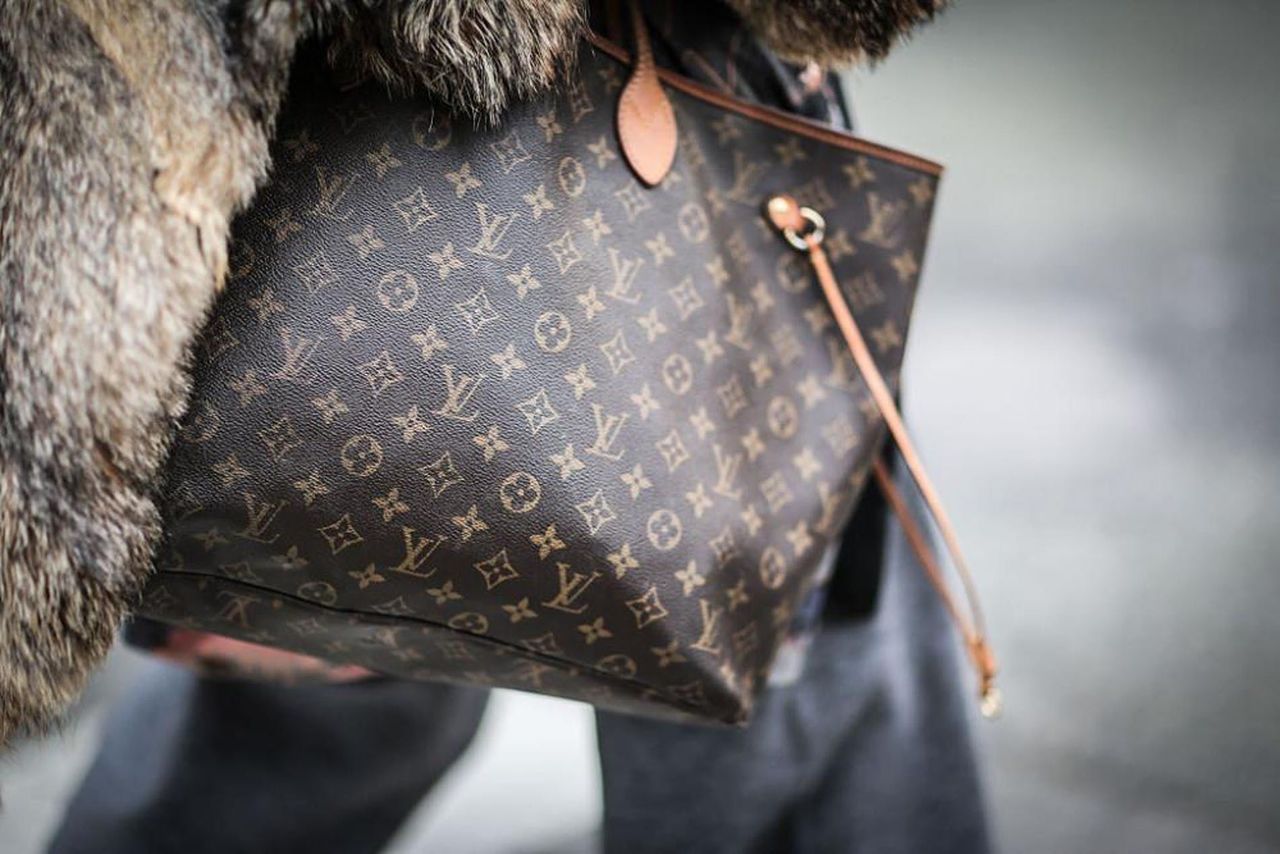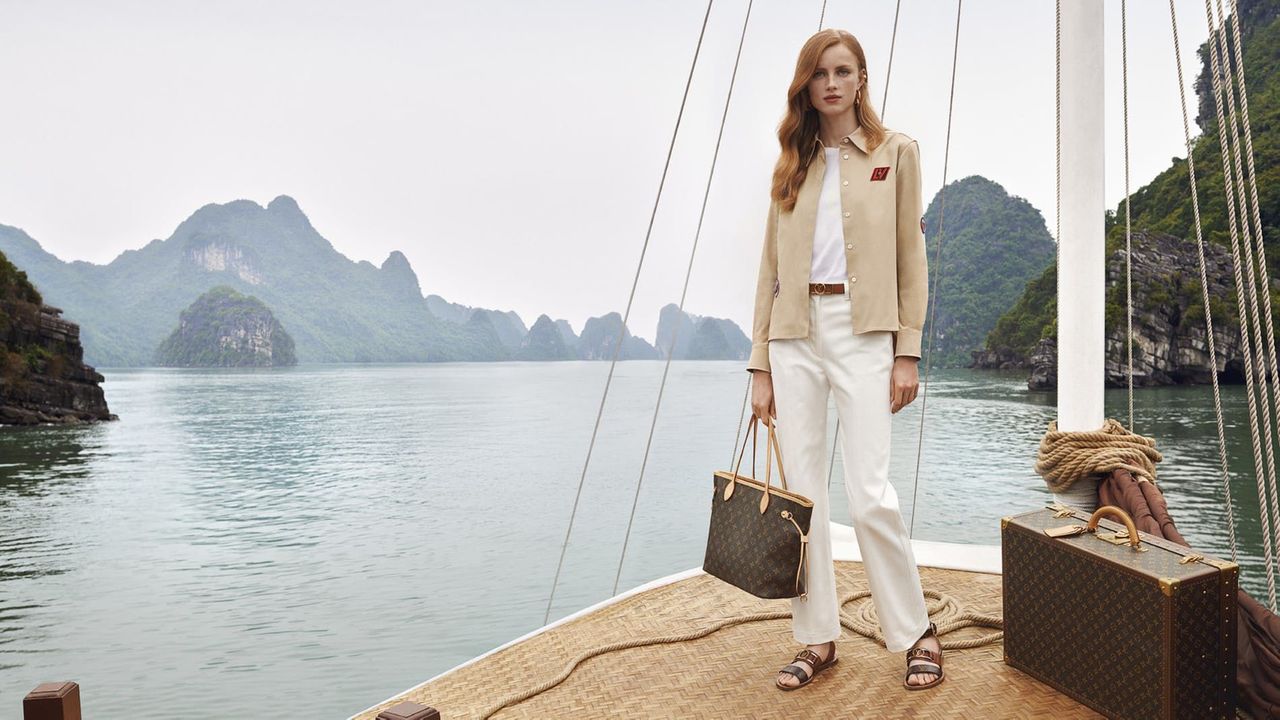 6. Prada Nylon Tote Bag

Durable and functional, the Nylon tote from Prada is the most distinctive of the top 8 totes on this list. However, this would not be a tote bag list without mentioning Prada's famous nylon tote bag. The unfussy design features a simple square shape, zip top and shoulder straps handcrafted in saffiano leather, the brand's signature leather. The special thing about this bag is that it is made from Nylon fabric, making it easier to store.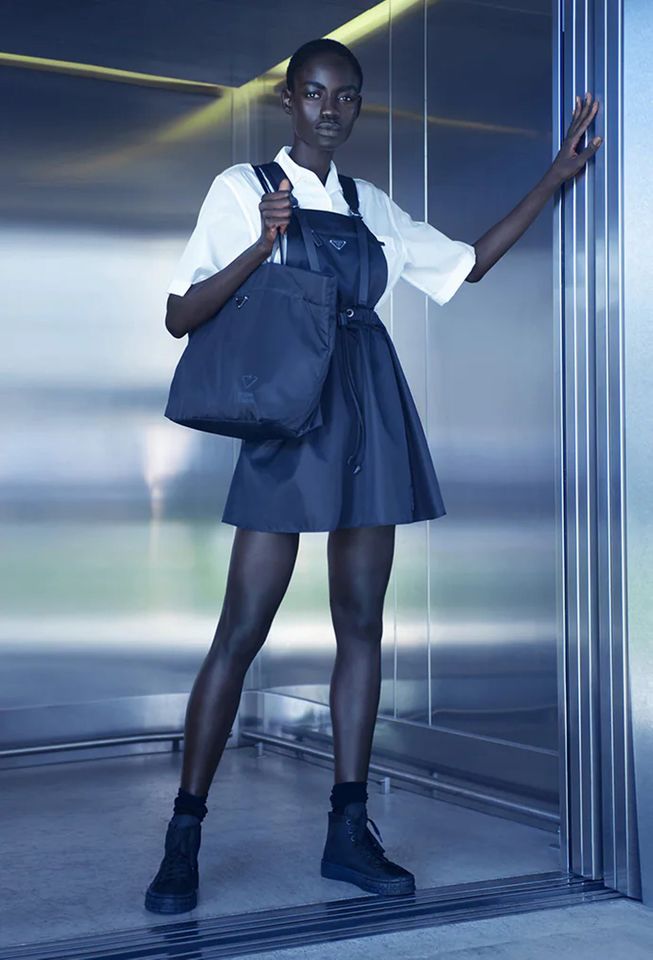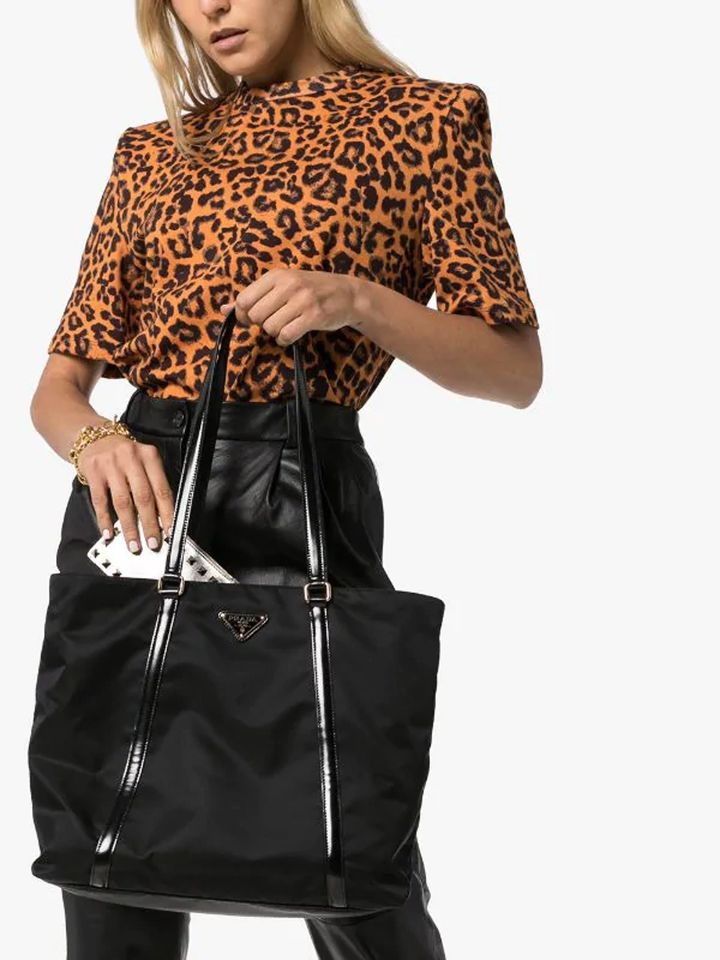 7. Saint Laurent Rive Gauche Tote Bag

Again a minimalist bag, the YSL Rive Gauche Tote exudes comfort and extreme "chill". Crafted from Linen with a cowhide handle, the front of the tote is emblazoned with the words "Rive Gauche," reminiscent of the house's 1970s perfume. The bag is a miniature version of a regular shopping bag - simple, roomy and comfortable on the shoulder. Paired with many outfits, and at an extremely reasonable price, the Rive Gauche Tote from YSL is a worthy investment.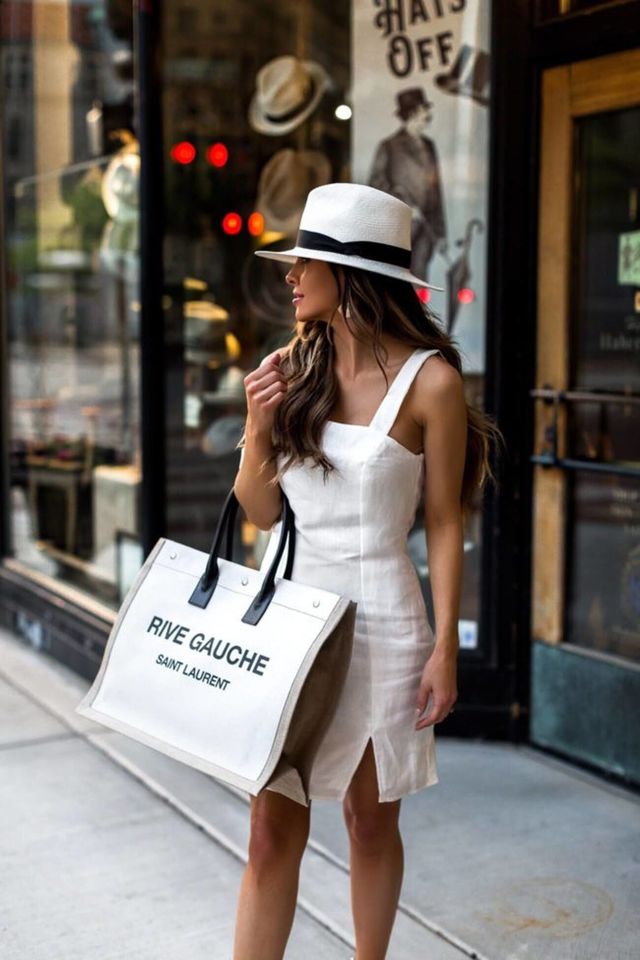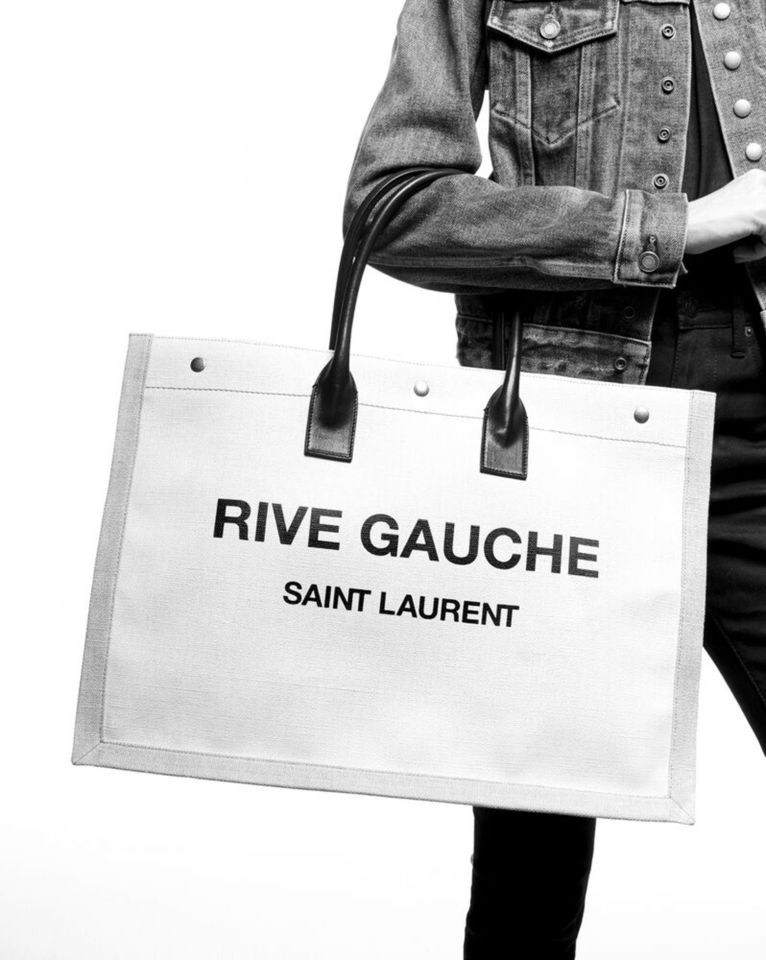 8. Valentino Vlogo Walk Calfskin Tote Bag

Featuring the brand's new VLOGO stitched on the front of the bag, the shiny leather and sharp lines evoke an irresistible minimalist style - especially if you have a bag. black. Vlogo Tote bag breaks gender boundaries in fashion, can be used by both men and women.

Simple as it is, the tote is packed with handy features like a zip buckle, Valentino red contrast suede lining, and a long detachable strap.