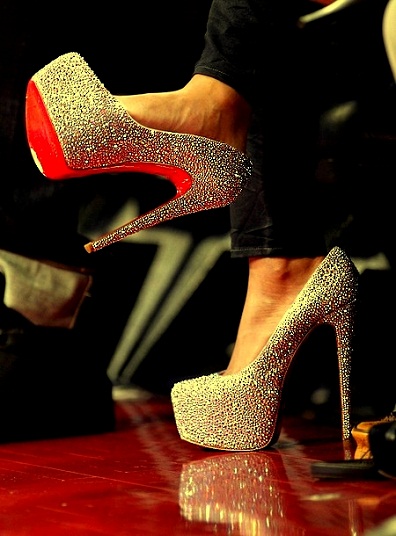 A pair of Christian Louboutin "Daffodil" silver platform heels encrusted with crystals for $995.00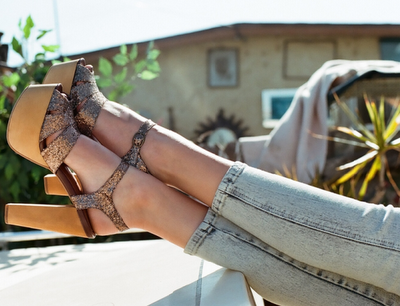 Super-cute glitter heels that I'd love to have!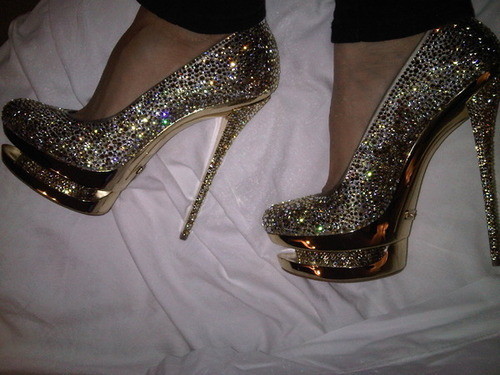 I could die for these sparkle heels.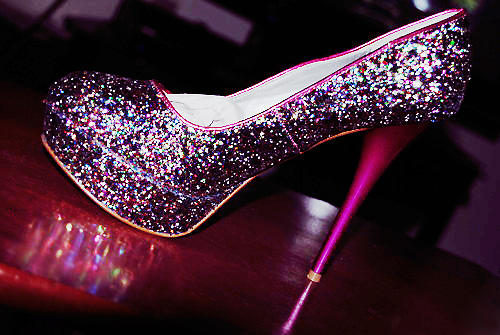 How gorgeous!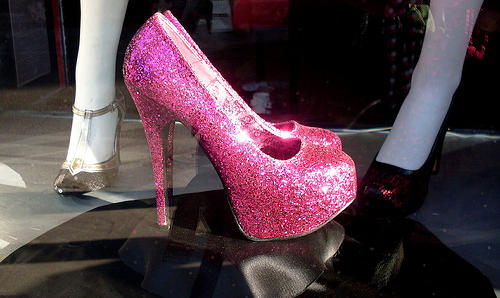 Sporting these heels is definitely something I would not do on a daily basis. However, I think for the right occasion and of course with the right outfit, they could be very cute as well as appropriate!

Tell me what you think of glitter heels! Are they a hit or a miss? And where would you wear them?