Creative directors of legacy fashion labels are often credited with rewriting the house codes, and for Valentino's latest project, that's exactly what Pierpaolo Piccioli seeks to do. The Italian fashion brand returns to Shanghai with a new immersive experience through which visitors will get to see Valentino signatures, both from current collections and its archives, in a new way.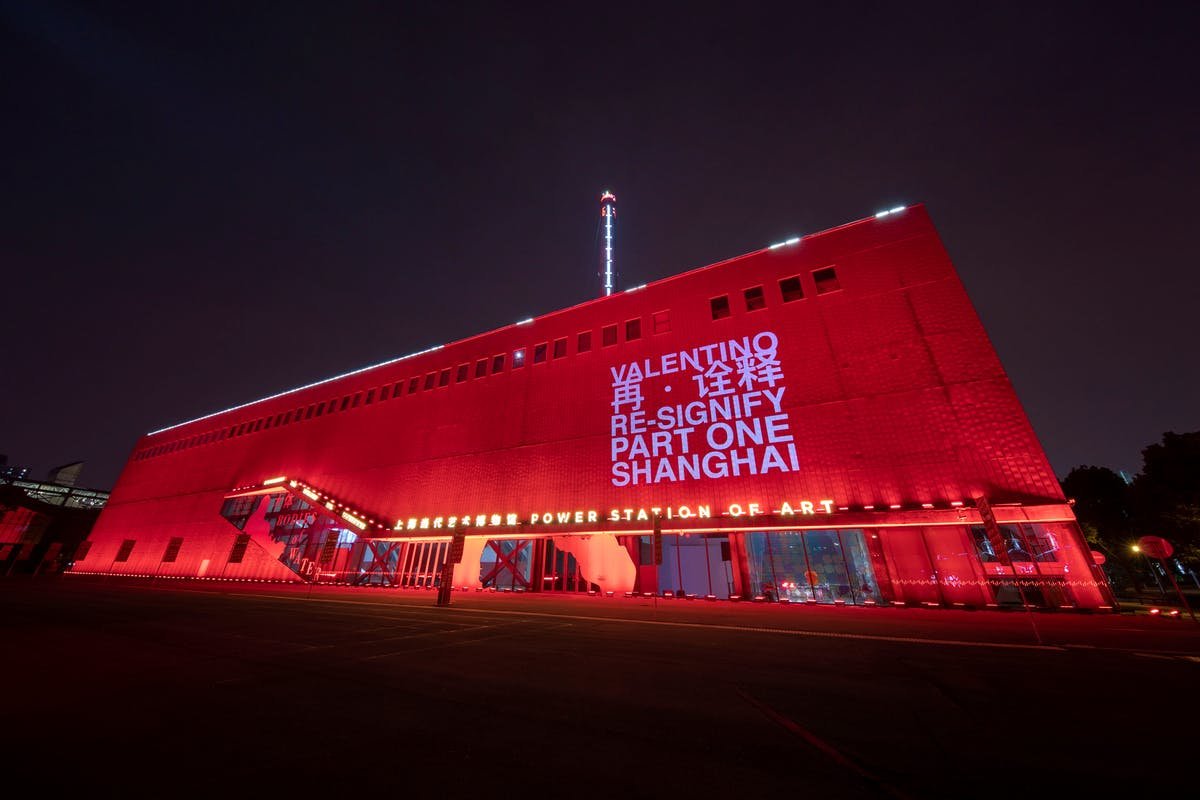 According to the brand, the Valentino: Re-Signify Part One Shanghai experience is not a fashion presentation nor exhibition, but rather a thought-provoking space for visitors to interpret the maison's codes. Specific themes include the evolution of the stud motif, the influence of botany and artisanal techniques on the aesthetics of the Valentino Garavani atelier, and the concept of Haute Couture. Although its experience includes elements of Valentino's heritage, Piccioli, along with curators Mariuccia casado and Jacoo Bedussi, avoided any chronological order and visitors are invited to encounter its various areas in any order.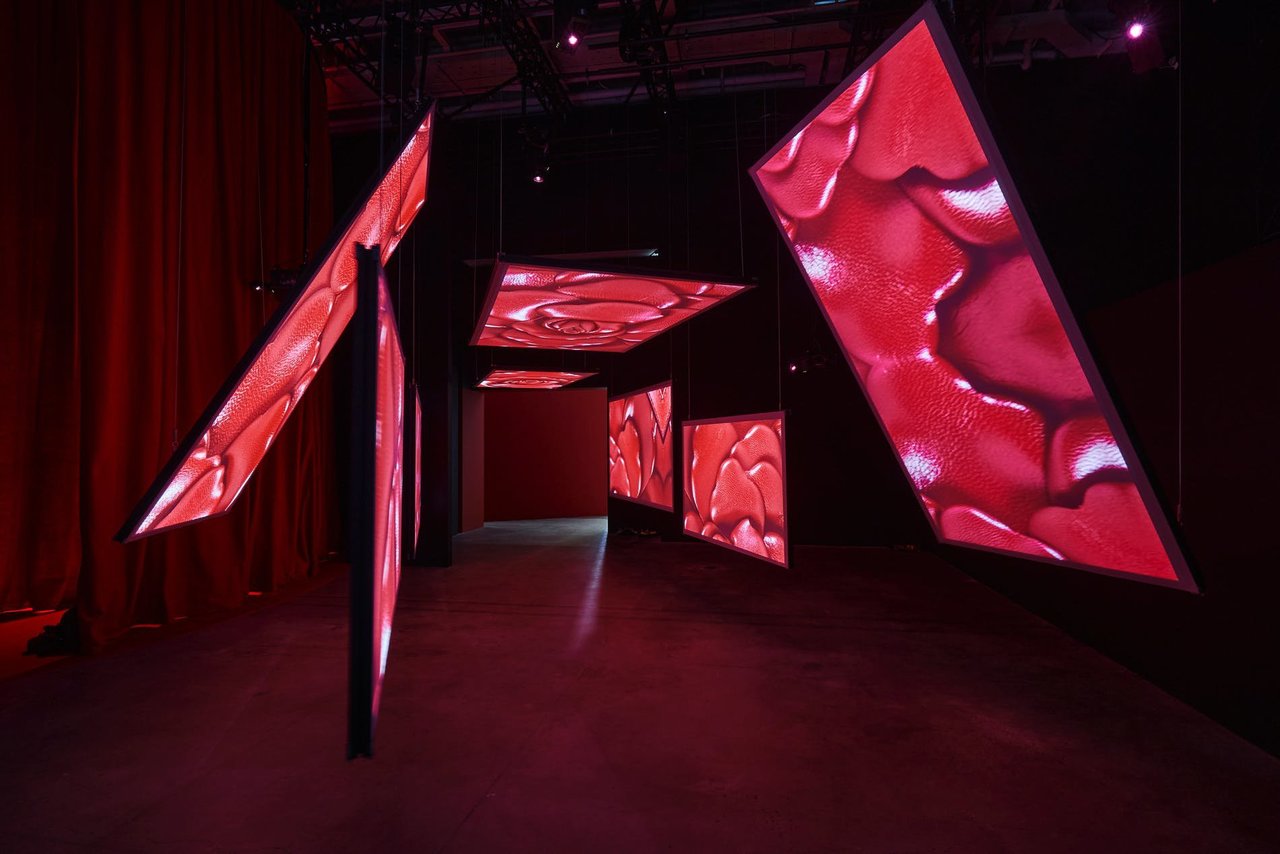 Housed at the Power Station of Arts, the multimedia display of fashion, video art, cinema, photography, and graphics offers much to be explored. Valentino's rose and Rockstud motifs appear on accessories themselves as well as on 3D installations. Visitors will also get a closer look at the towering silhouettes from Valentino's Fall/Winter 2020 Haute Couture collection, which featured some gowns reaching 10 feet long.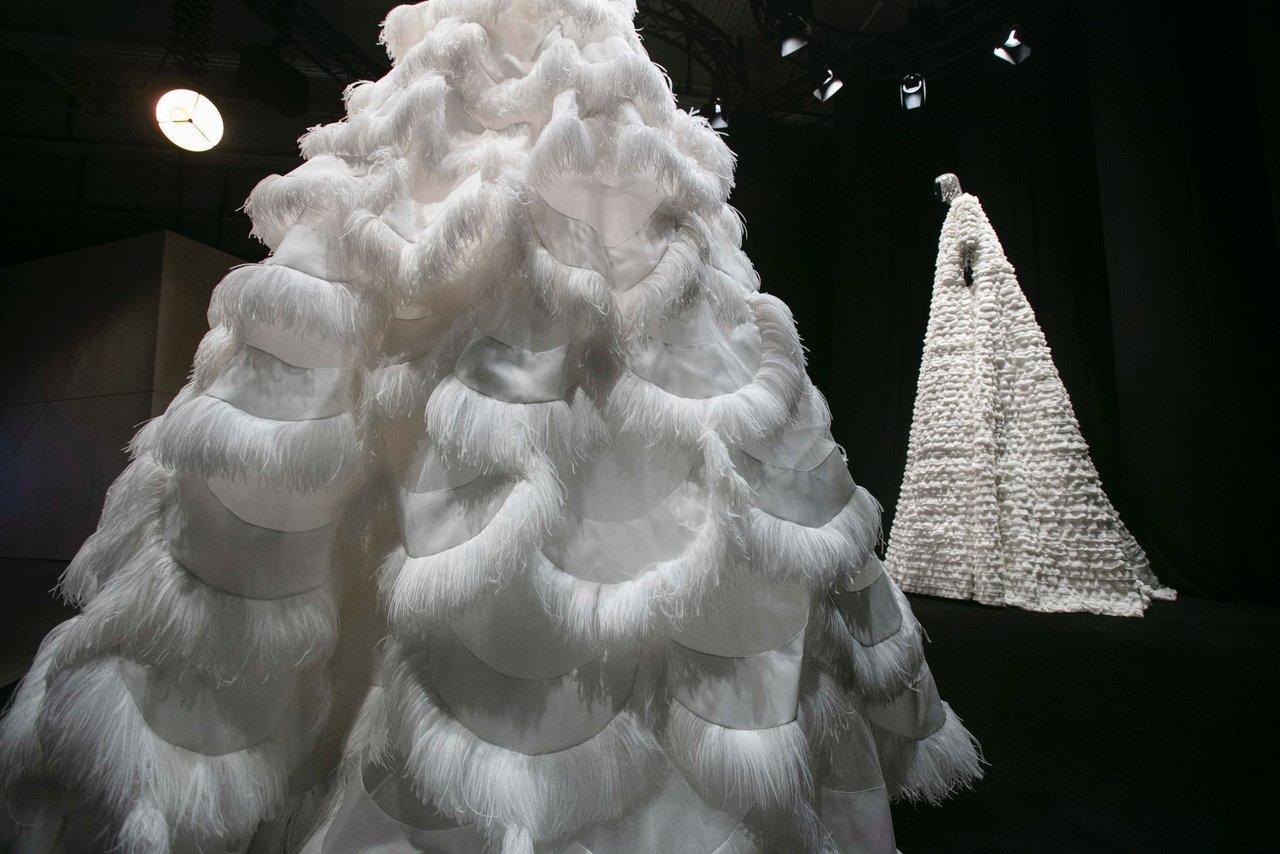 For those familiar with the fashion house or those just being introduced, Valentino's experiential approach provides an open and expansive look at its its design footprint in an increasingly phygital world. Those unable to see Valentino: Re-Signify in-person can view a tour of the experience on the brand's Instagram.