"I have been living in my thong trousers ever since we produced them," says designer Supriya Lele. With a floss-style band at the hip, a cut-out that reveals a bit of pelvis, the turquoise stretch viscose trousers in question they definitely aren't jeans. Although if you are in the market for denim, KNWLS's new ultra-low rise style, paired in lookbook images with an exposed thong and nothing but pasties up top, would be right for summer 2021.

Those who would like a garment for their upper half will have to fight over KNWLS's corseted bodices, a style recently worn by Beyoncé and Bella Hadid, and the sheer, strappy mesh tops of Hadid's other favorite designer Nensi Dojaka. Not into separates? Well then Rui's clinging and cut-away bodysuits suspended on strings of pearls will do the trick, just check out Dua Lipa on the cover of Rolling Stone for the proof.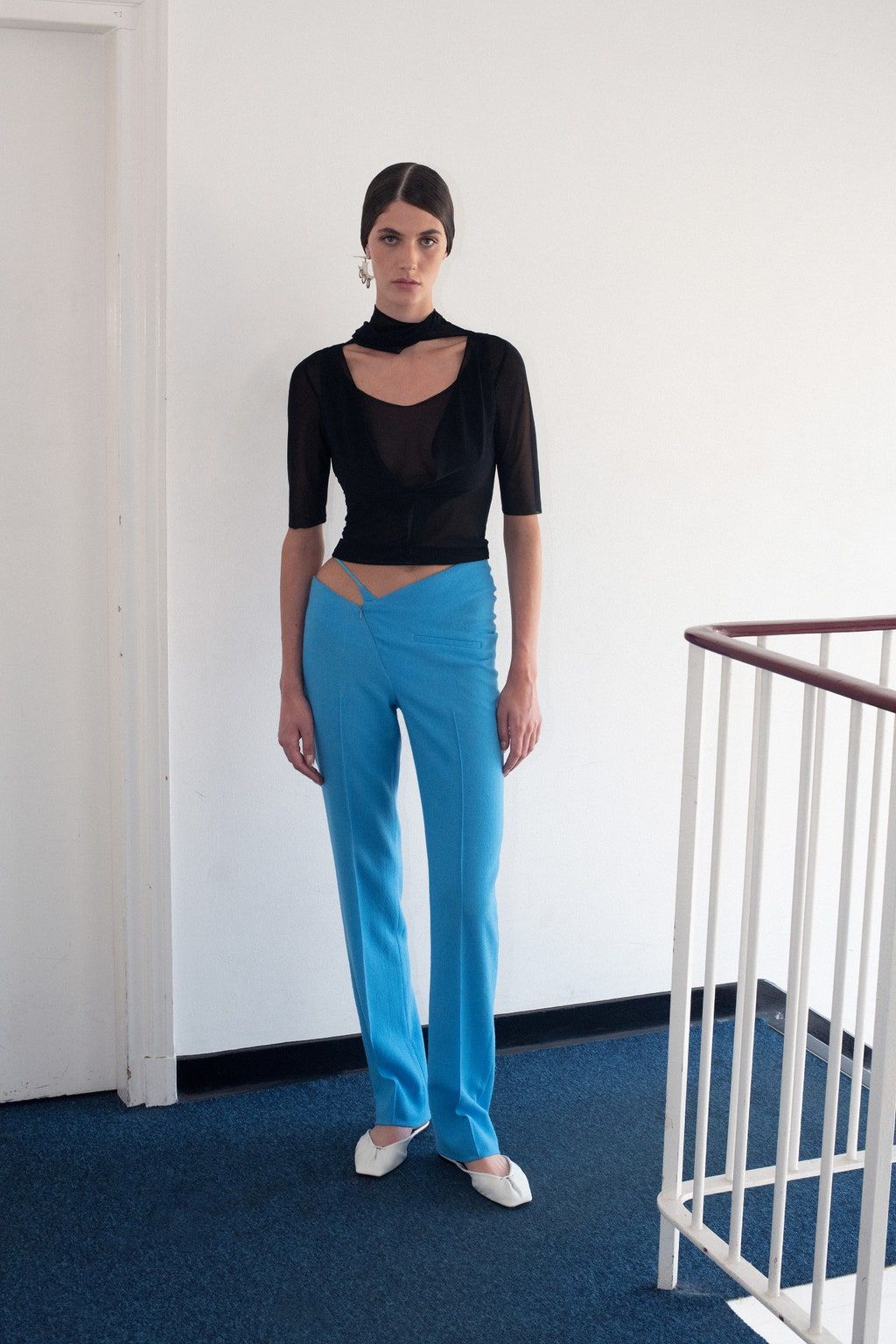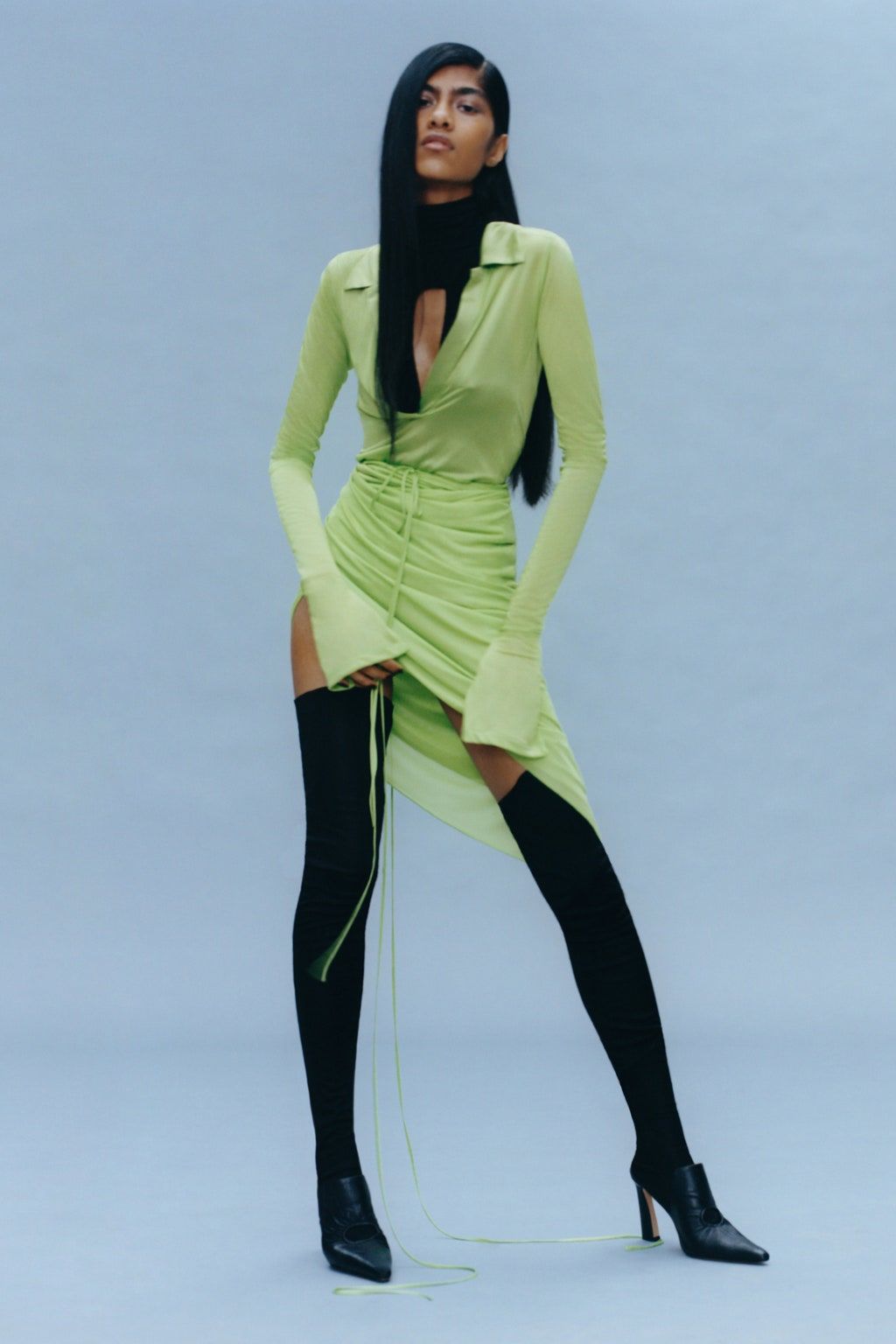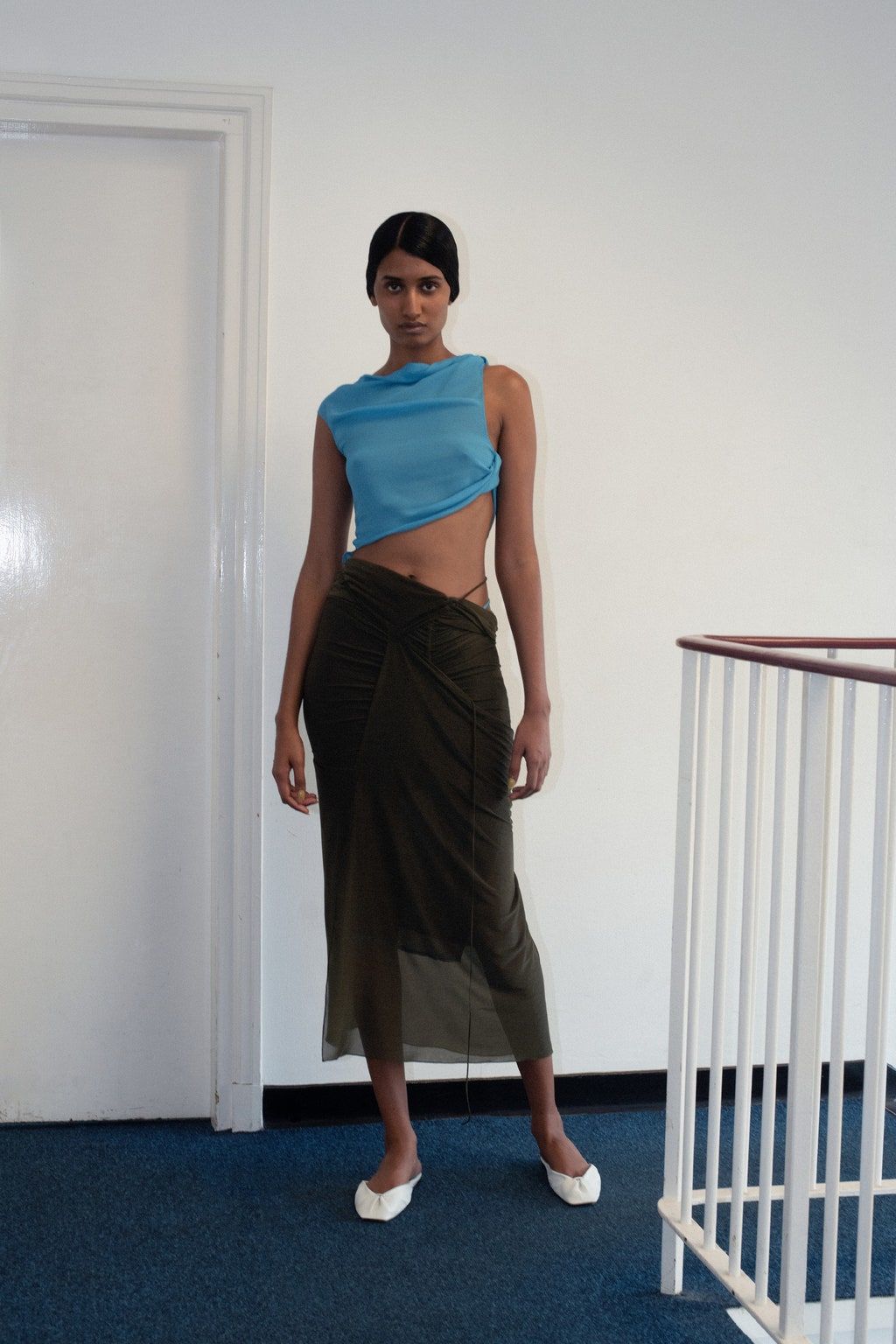 Supriya Lele spring 2021

Together, this new guard of female designers are pushing a shapely silhouette of curve-hugging, stretch separates into fashion. Body-conscious and brazenly sensual, their pieces are loosely rooted in both the minimalism of the '90s and the music videos of the aughts. The big difference, though, is that unlike the low slung pants and scarf tops of that era, this is clothing designed by women for women. "I want my clients to feel empowered and strong. If that involves feeling sexy, then that's great," Lele says. "I think it's important to define sexy from a decidedly female point of view though."

That feminine touch comes in these collections' softer lines; almost every Supriya Lele, KNWLS, Nensi Dojaka, and Rui piece is made of curvilinear seams. "I want to break the hardness. My fabric is soft, all the seams are curved and so it shows the pattern on the body-and the pattern shows the power," says Rui Zhou, the designer of Rui. "I think my work really shows the power of women." Zhou's pieces, often tethered together with fine pearl beads, also evoke ideas of fragility and intimacy, as do Dojaka's architectural tops and trousers, which are almost magically suspended from a single thread.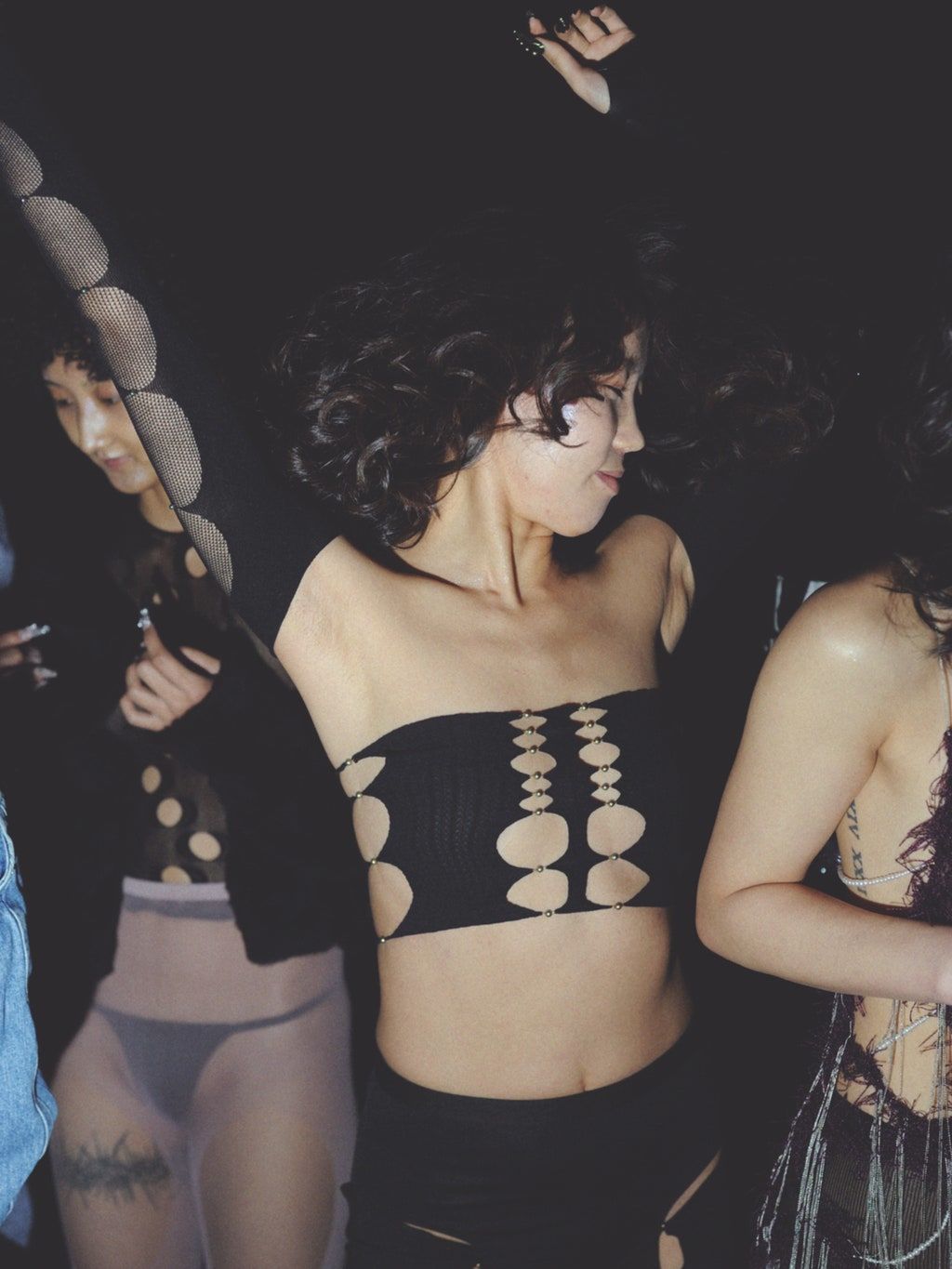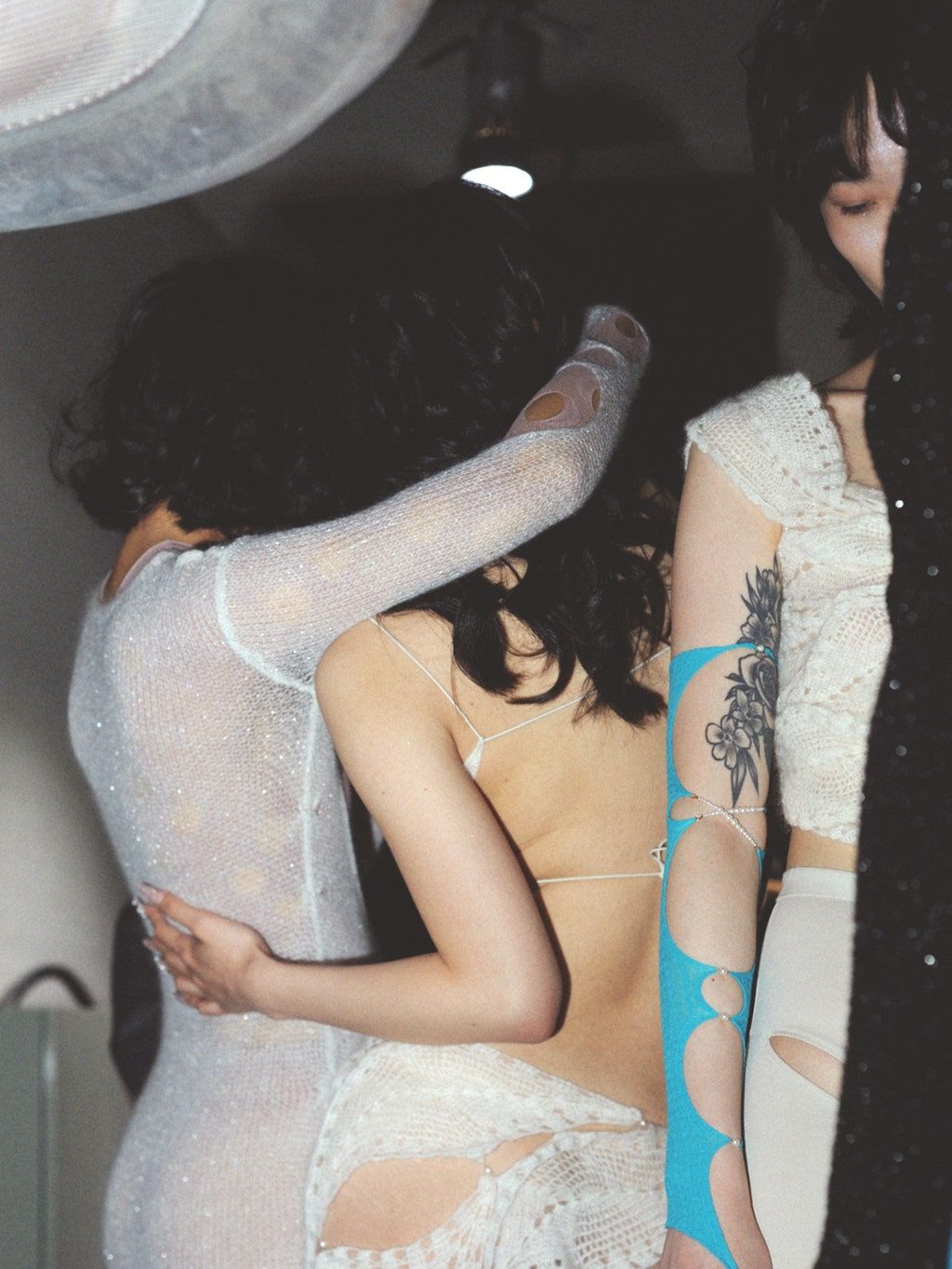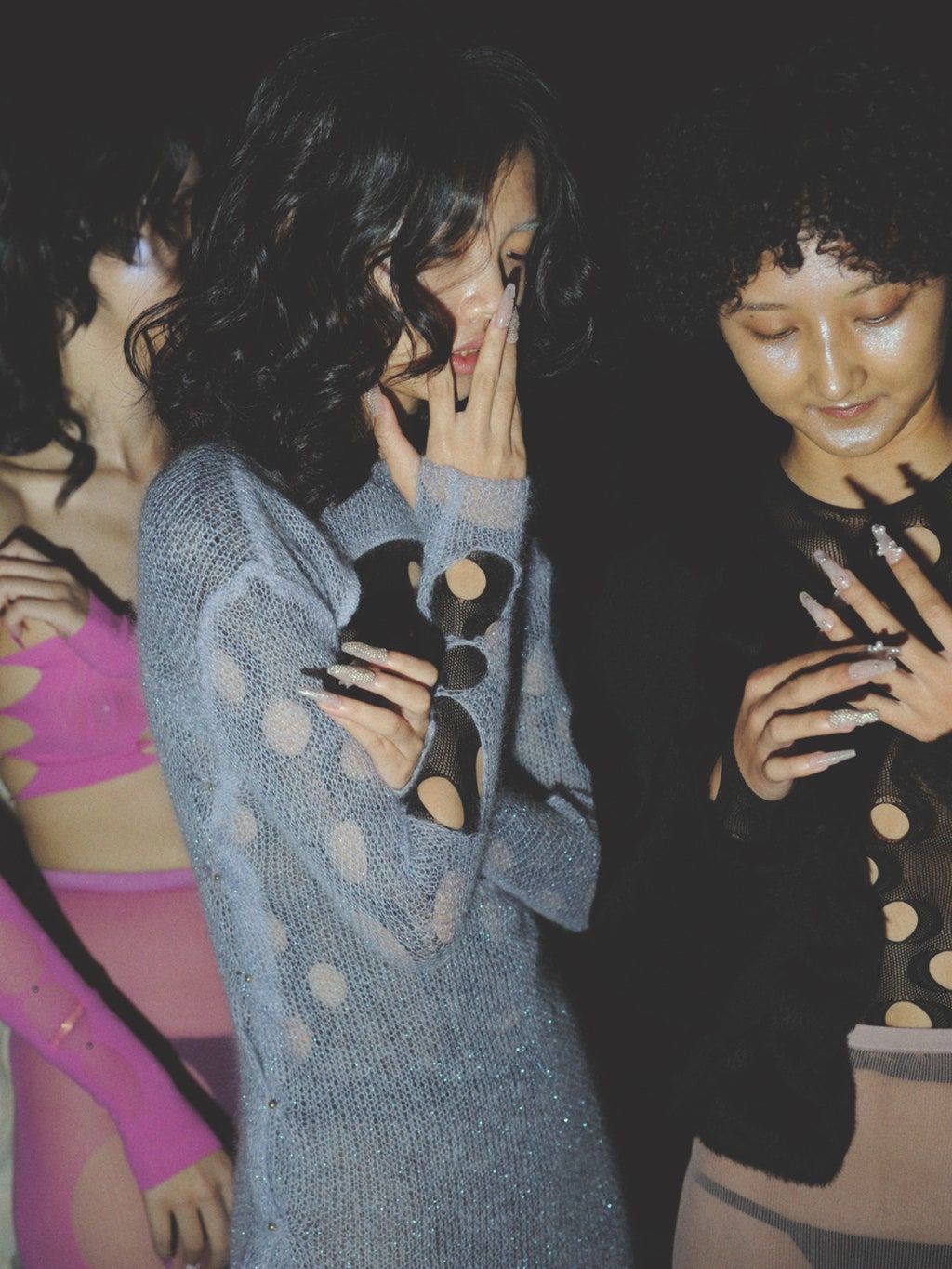 Rui fall 2021

What's behind the rise of ulta-sexy, sheer, and curve-revealing clothes for the selfie generation? The years following a time of strife tend to produce a radical new silhouette, from Christian Dior's nipped and hipped post-War New Look back to the layered empire line that became fashionable after the French Revolution. Our post-pandemic 2021 look will have less to do than constructing an unnatural silhouette than revealing the contours of the body's innate form. That might have to do with our means of communication. The flaneûse, gazed upon by others, has been replaced by the selfie-taker-and she has the power to dictate and manipulate the bounds of her own image.

"You're able to get such an intimate view into someone's world through social media," Charlotte Knowles, of KNWLS, says, "and that idea of intimacy is breaking down barriers. You can just be who you want to be and appear how you want to appear."

"I think that Instagram has created this safe space for people to really express themselves without having direct human contact, so they can be more in control of how they are seen," her co-creative director Alexandre Arsenault picks up. "Now you see a lot more people that are comfortable wearing something super sheer or made from a really thin fabric."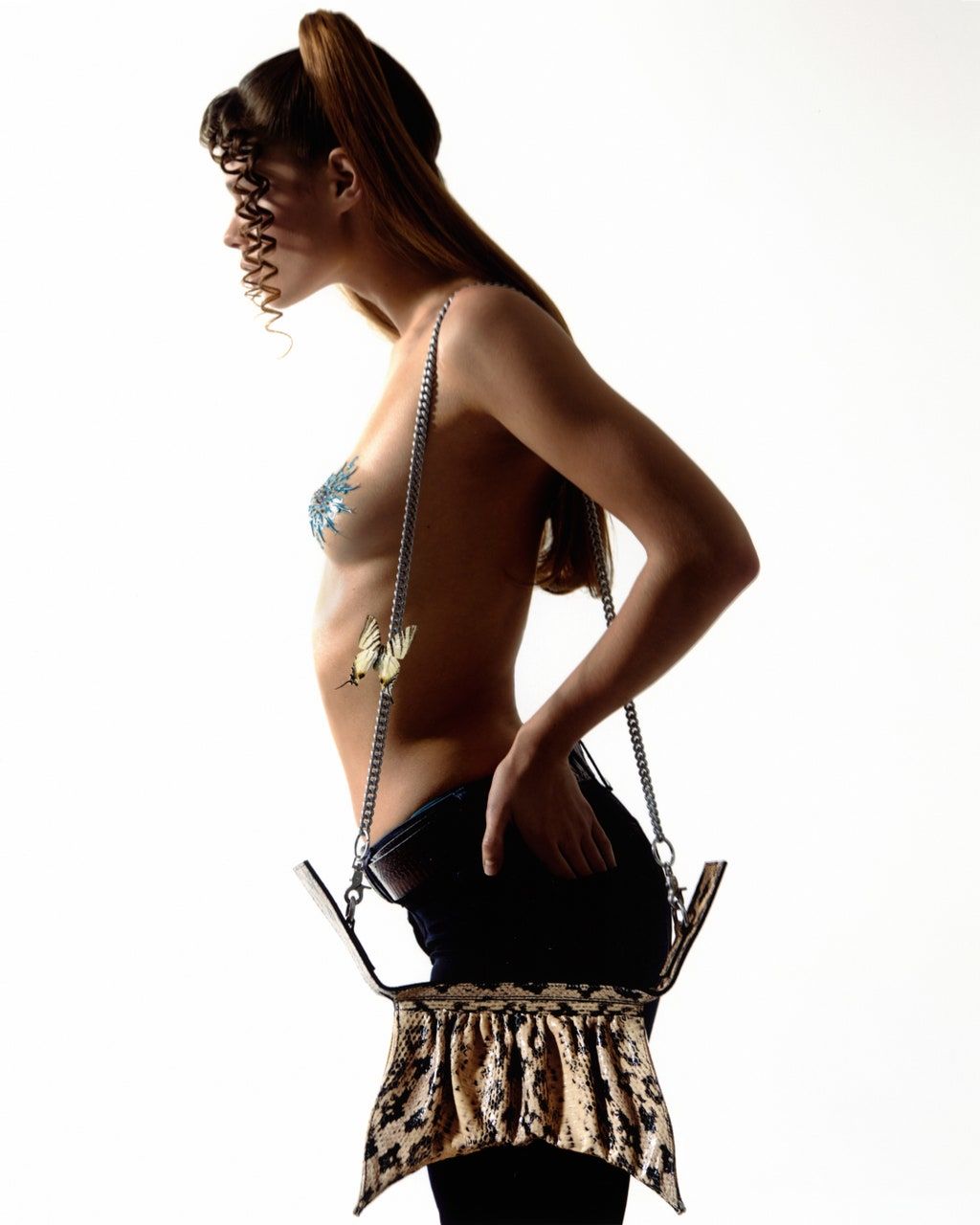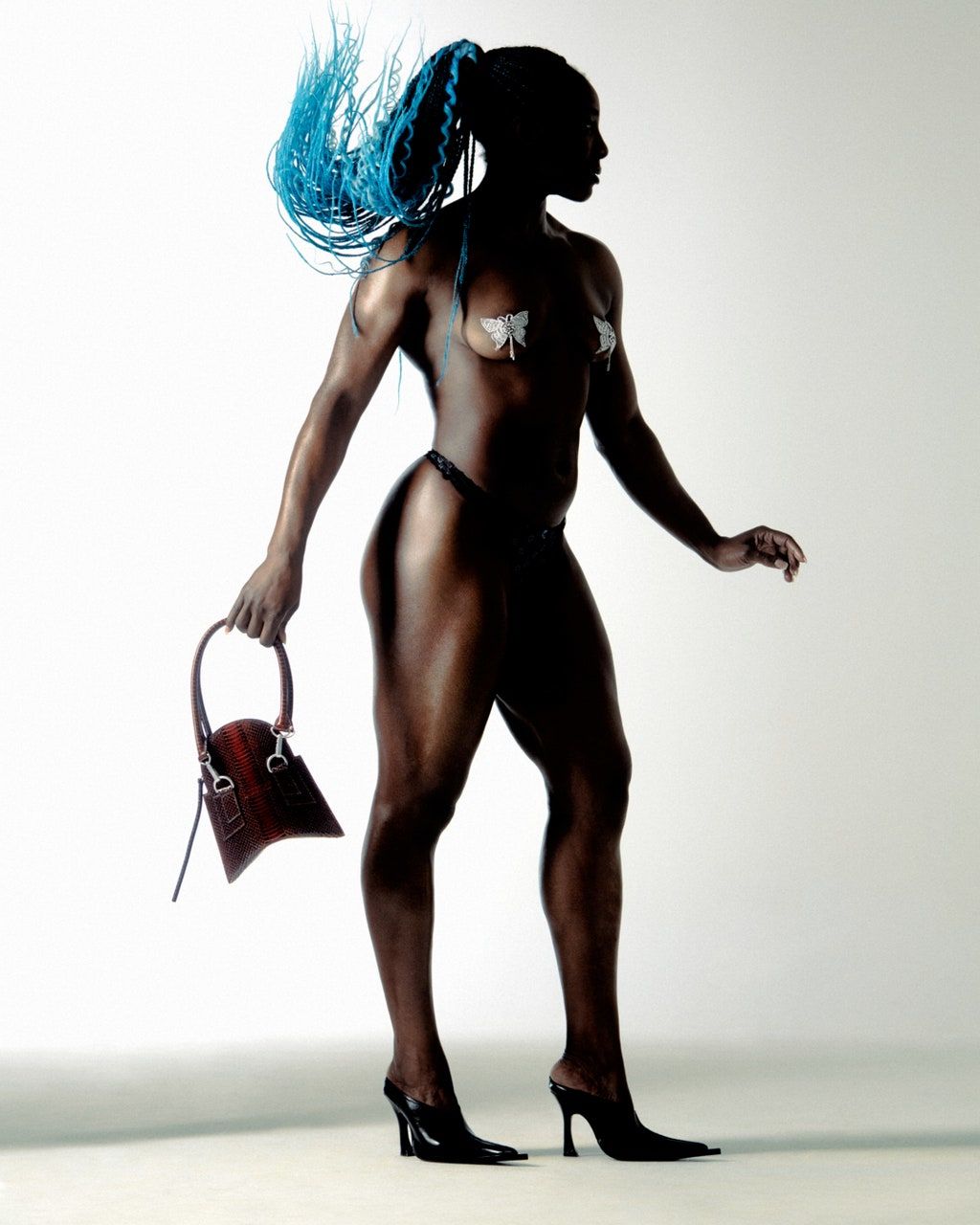 KNWL's new denim campaign

The impact that digital perception and control can have on IRL style cannot be underestimated-especially after a year indoors that has seen aesthetic tastes grow even more extreme. "During lockdown sales were going full throttle, especially with our online stores like Ssense," Arsenault says.

Ssense, which picked up KNWLS for fall 2018, just launched an exclusive capsule with label and photographer Harley Weir because, says Brigitte Chartrand, the retailer's vice president of womenswear buying, "we know it will resonate and perform well with the Ssense audience." Chartrand points to the Y2K revival, an aesthetic movement popular on Instagram, TikTok, and Twitter among Gen Z-ers too young to have experience MTV TRL the first time around, as one reason for the return of cling. "This version of sexy fits in with these references to the late '90s and early 2000s. With a focus on tube tops, spaghetti straps, and flared trousers, these are the styles that brands like Charlotte Knowles and Nensi Dojaka are known and loved for."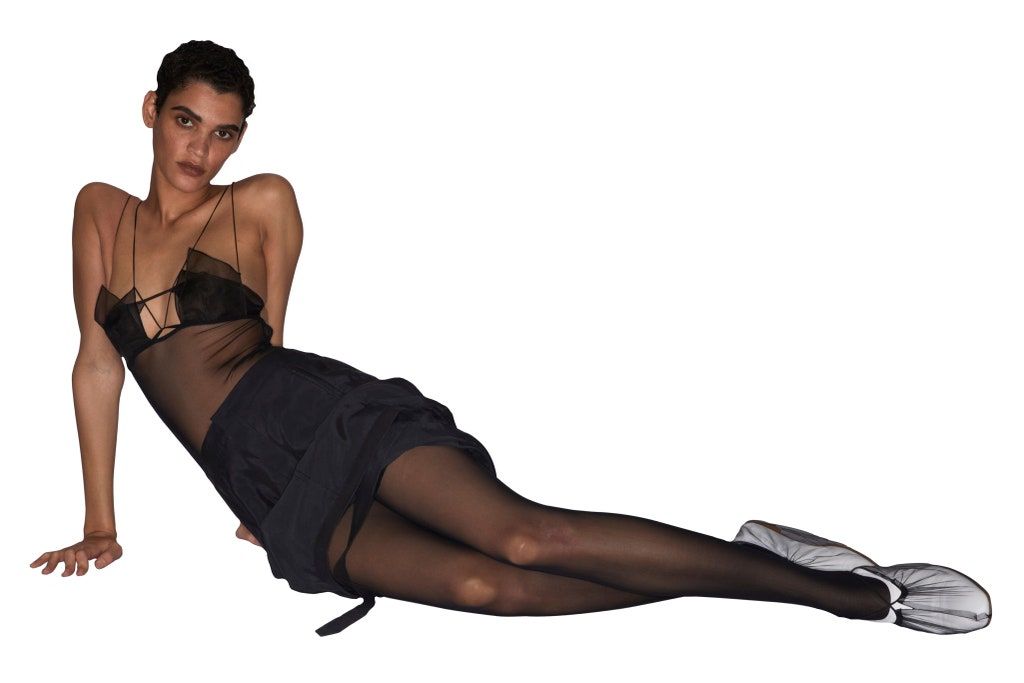 While KNWLS, Supriya Lele, Rui, and Nensi Dojaka are some of the buzziest names championing this new look, they are far from alone. In London, Dimitra Petsa makes wet look dresses, Michaela Stark designs strappy lingerie, and Mowalola crafts low-rise leather pants and backless tops. Milan has Adriana Hot Couture, which remakes aughts staples like velour tracksuits and camisole tanks, Paris has the sinewy and see-through knits of Lou de Betoly, Berlin is home to Ottolinger's undulating mesh bodysuits and dresses, and Ho Chi Minh City is where Quach Dac Thang makes cut-away La Lune pieces to ship around the world. In Australia, Reneé Fox' brand Daisy pushes an unabashedly hot look, and Louisa Ballou does the same from North Carolina. Yes, there are male designers who are in on the skin reveal-Mugler's Casey Cadwallader being the most successful-but in 2021, showing off the body is a woman's game.

It's not just changing ideas about sexuality, Y2K trendiness, or a rebuttal to the austerity of 2010s Phoebe Philo-philia that these body-hugging and skin-showing garments represent. They also celebrate a more global point of view. "I've always referenced the sensual nature of Indian dress within my practice and it's become a signature of mine to create work that touches upon this language," says Lele. "Perhaps now after such a difficult year, people want to feel empowered and happy and want to embrace themselves"-and their cultures.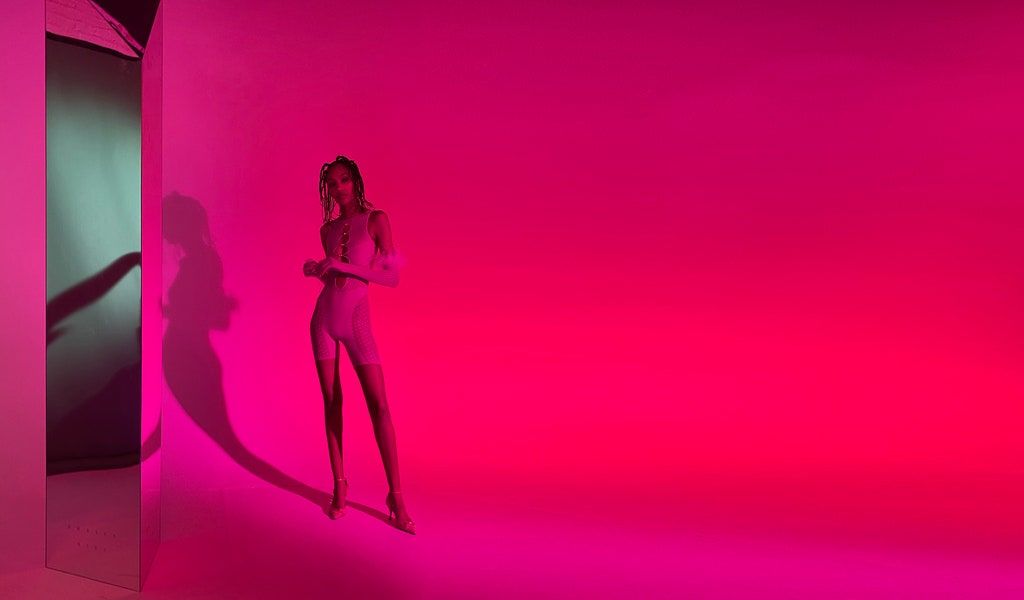 To designers Francesca Capper and Natasha Somerville of the London-based brand PosterGirl, stretchy, sexy clothing also comes with a message of body positivity. The pair spent most of the 2020's lockdowns figuring out how to marry the "suctioning" of shapewear with the sex appeal of their popular fishnet bodysuits. "It was important for us to work towards a garment that elevates all sizes, enhancing and flattering your curves. The body-conscious trend is not always an exciting thought for women that are not confident to show off this much of their own silhouette, so having a shapewear element in the dress to sculpt your body really helps with solidifying inner confidence," they wrote in an email. "The cut-outs are in places that release curves, whilst the suctioning opaque areas hold you in for support."

Constructing such hardworking garments from materials as flimsy as mesh, fishnet, and viscose is no small feat. Knowles and Arsenault spend most of their time in fittings with their in-house model October, and then re-fitting the pieces until they arrive at a more universal shape. "The materials we use are very tough, almost technical, but the design is still very sensitive to the body," says Knowles. "It takes a lot of work-a lot of toiles." She is sitting on the floor after a long night of work in the studio. To show off the fruits of her labor, Knowles raises her leg into the frame of our video chat, the bell hem of her flared flame-print leggings revealed. "I just wear these every day, they are so comfortable," she says, explaining that she dresses them up and down, and wears them with both heels and flats.

Lele had much the same to say of her thong trousers: "They are so comfy, and I can dress them up or down."

The construction might be masterful, but the attraction of this new breed of sensual clothing is painfully obvious. A sexy stretchy pant works with everything. Even more important: Comfort equals confidence.