With the Spring/Summer 2022 Menswear fashion show, Celine and Hedi Slimane surprised the fashion community when the designer's signature "slim-fit" and "slender" designs suddenly became sparse. Famous for his penchant for tight-fitting designs and high-rise skinny jeans, Slimane continues to make just one pair of pants a hot topic of discussion. Celine's creative director has almost removed his signature design from the latest collection.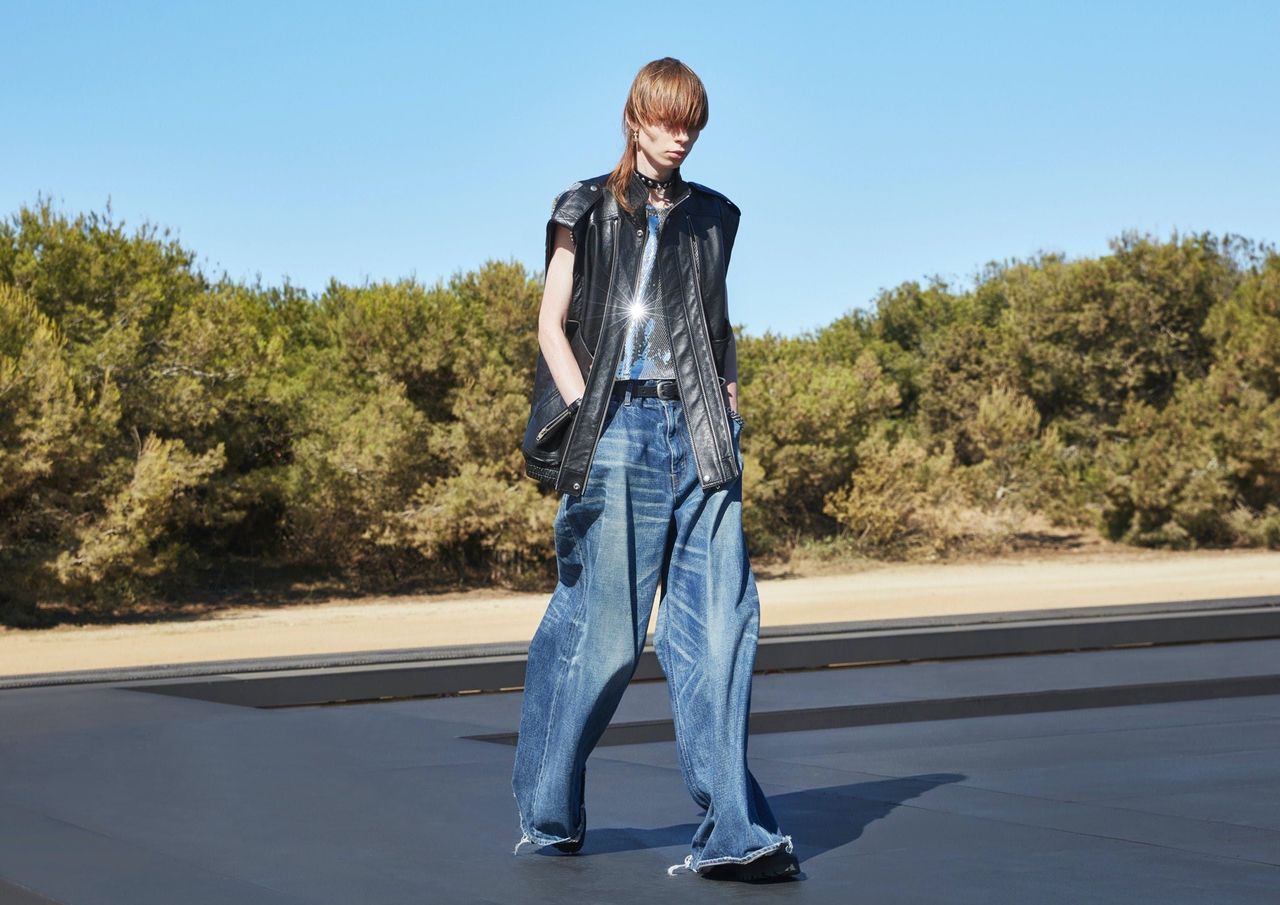 Celine Homme "Cosmic Cruiser"

The appearance of oversized jeans in the new men's collection Cosmic Cruiser partly reaffirms Slimane's ability to understand the market and fashion business. Remember, Slimane was trusted by Bernard Arnault and LVMH with a very clear purpose: to double or triple Celine's $1 billion in sales within five years while expanding the brand into the menswear market, perfume, and haute couture. Slimane's Celine has certainly succeeded with extremely positive sales, and Blackpink's Lisa in the role of brand representative pushes Celine's Triomphe Canvas handbag into a new generation of It bags.

LVMH's expectations and requirements are very high, but completely justified since Slimane successfully took over Saint Laurent and increased revenue from $400 million to $1 billion during his tenure. Also around this time, during his stay at Dior Homme, the designer made "skinny jeans" an item representing the Slimane name. Taking inspiration from young subcultures like punk and rock, the designer has done all he can to keep alive a style that is no longer new, but still on the fringes. Each time, Slimane surprises and buyers are still willing to expand their wallets for items that, according to some fashionistas, are only "repeated" in different fashion houses.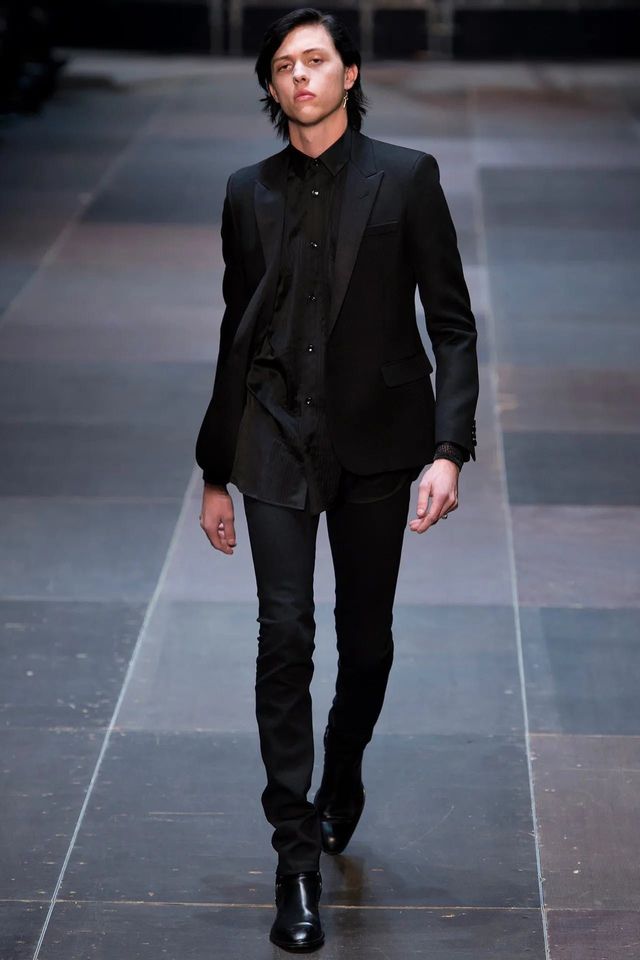 Saint Laurent Homme 2013

Although skinny jeans and Slimane have had success, we still face the obvious fact that one designer has never been enough to popularize the trend. Even before the pandemic began and the habit of comfortable dressing was established, the Y2K style came back and completely erased the skinny jeans from the fashion map.

Demna Gvasalia and Balenciaga have been designing super wide ripped jeans since 2015 and are still accelerating rapidly in the sales race. With pandemic wear and a preference for versatile items, oversized jeans are more popular than ever.

The inclusion of wide jeans in the collection is not new, but for Slimane, this action is certainly notable. More than his ego and signature style, Slimane is still one of the best selling designers who understands the young market, working within what Gen Z wants while selling them the Slimane aesthetic.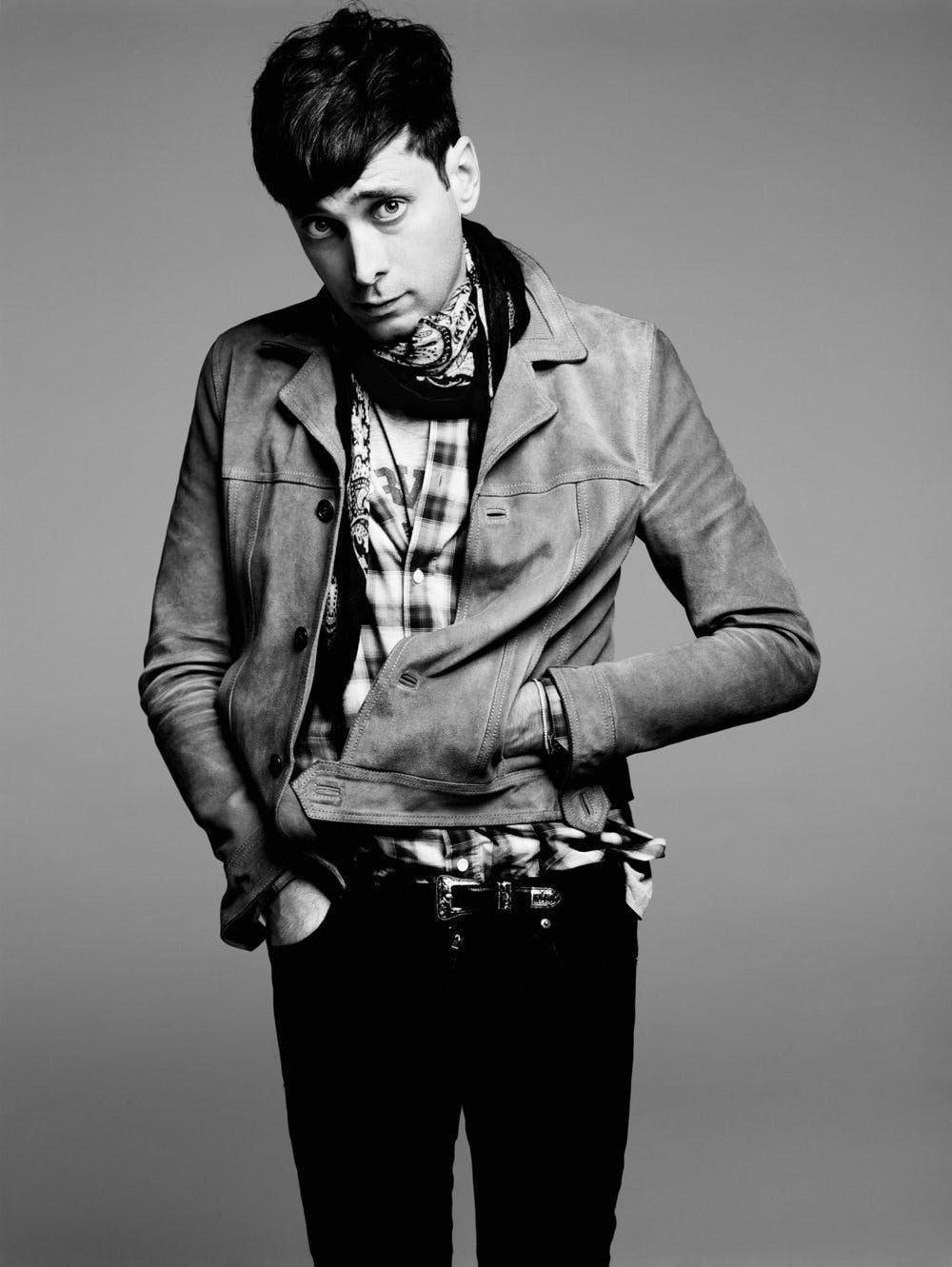 In addition to his efforts to boost sales, is the current Slimane, who designs oversize jeans, trying to escape his own shadow during his stints at Dior Homme and Saint Laurent? When at the fashion empire of Yves Saint Laurent, Slimane made similar innovations, starting with the renaming of the brand.

After dropping Yves from the name, Slimane faced criticism that he was making the classic and glamorous Saint Laurent trivial by taking inspiration from young people and music, and forcing them into the legacy of the fashion house. But most of those who have criticized Slimane forget that the younger generation, counter-culture movements, and freedom were key elements of Yves' designs in the 1960s.

At the same time, in 2015, the French designer brought YSL couture back, keeping the name Yves Saint Laurent Couture, which the brand itself had abandoned since 2005. Thus, the coincidence between the fashion houses are not coincidental.

Karl Lagerfeld once admired the tall and thin men's models that were willing to lose up to 35 kilograms to be able to wear Slimane's skinny jeans. The straight-leg denim designs have clearly brought in very good sales results, they serve as a herald of Slimane's return and Celine's ability to renew.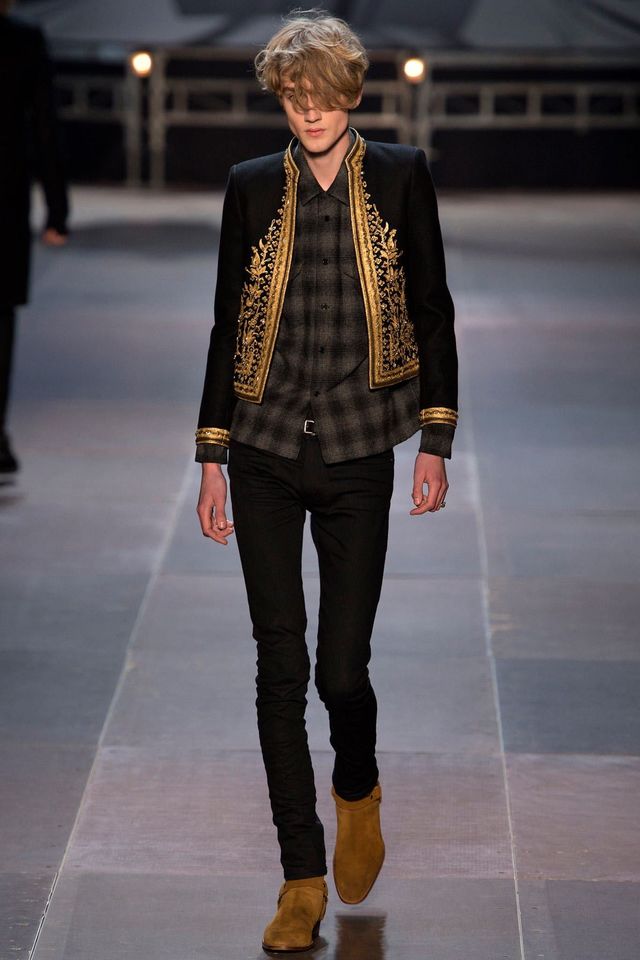 Saint Laurent Homme 2003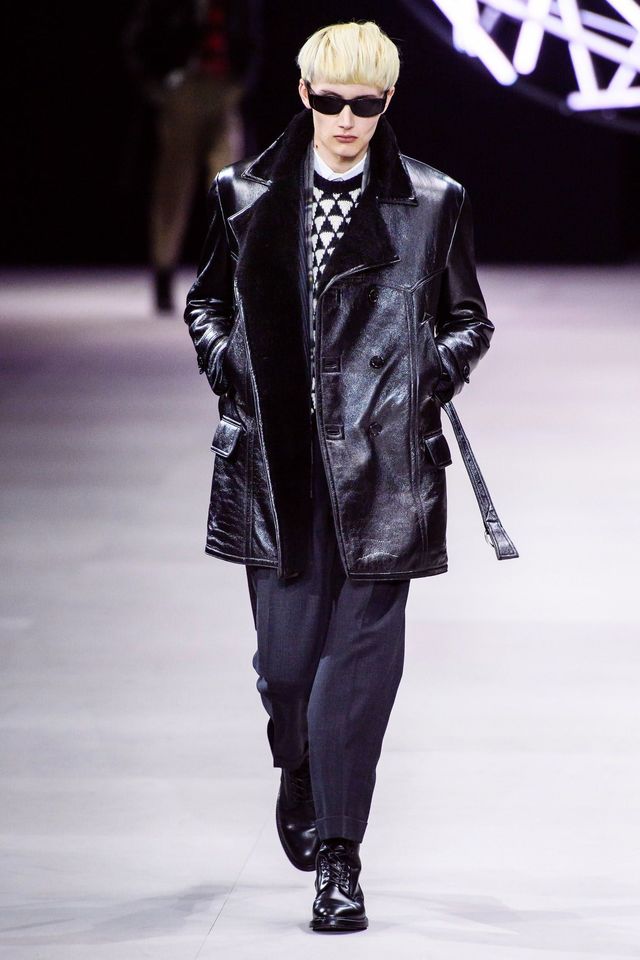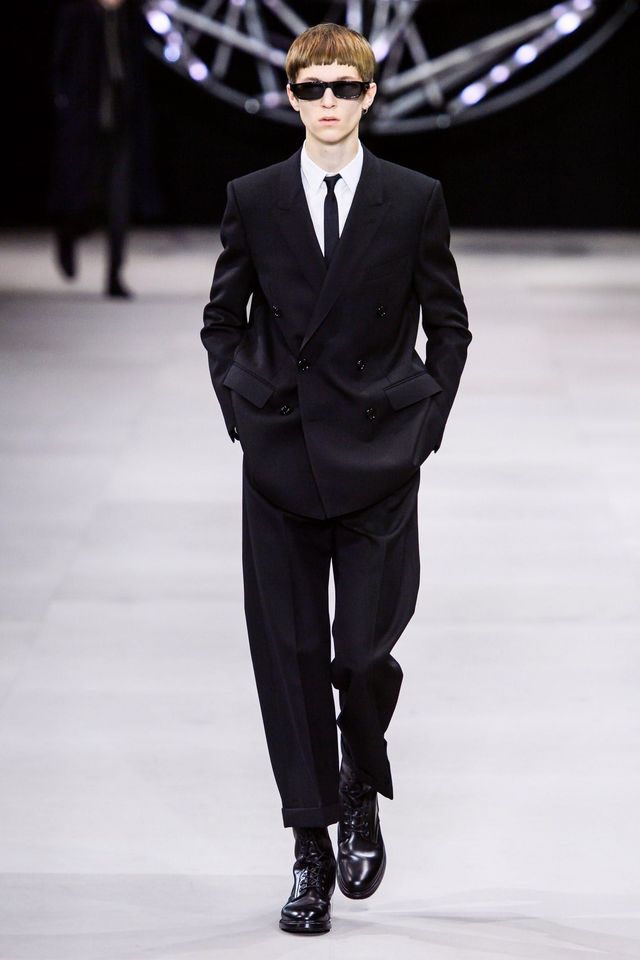 Celine Homme Fall/Winter 2019 - Hedi Slimane's first collection at Celine

We have to admit that the first men's collections are strongly reminiscent of Slimane's Saint Laurent with black suits, dark sunglasses, rock music, and tailored silhouettes. However, later on, beginning with The Dancing Kid, Celine's fashion began to become distinctly different. More sporty, streetwear inspired styles, still with a youthful feel and musical inspirations, became the norm.

Even influenced by Internet culture, The Dancing Kid collection saw E-boys with large necklaces, chains, earrings, beanie hats, sweatshirts, leather, and vibrant hair colors invade the catwalk. Although The Dancing Kid still sees tight pants appear, the silhouette of Slimane's Saint Laurent appears only as a small reference.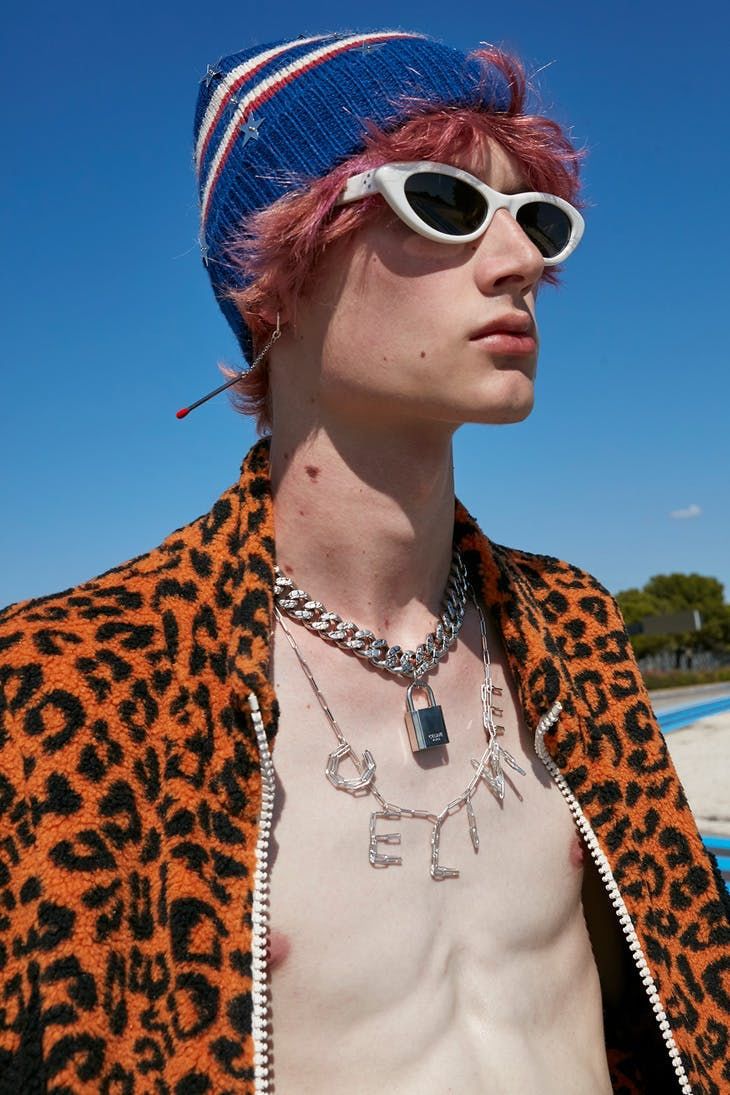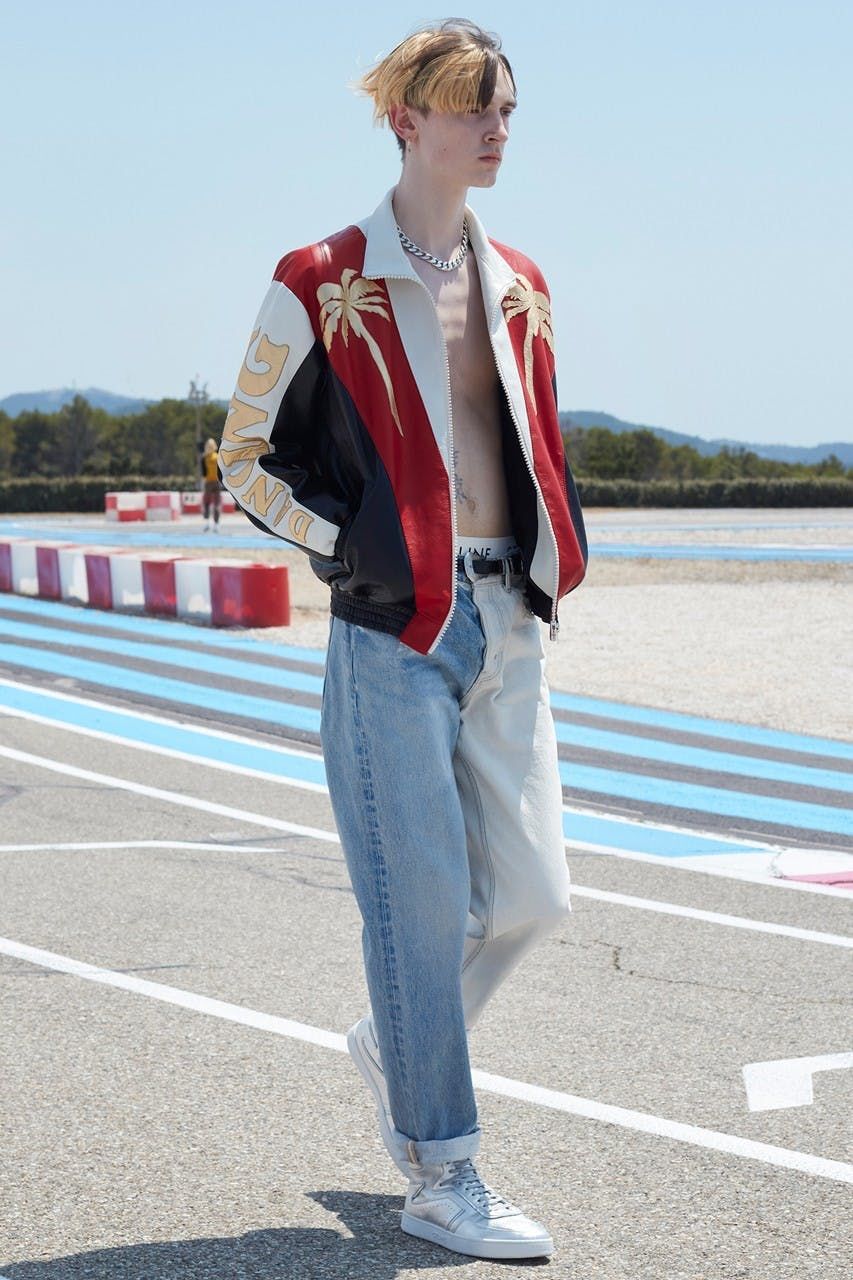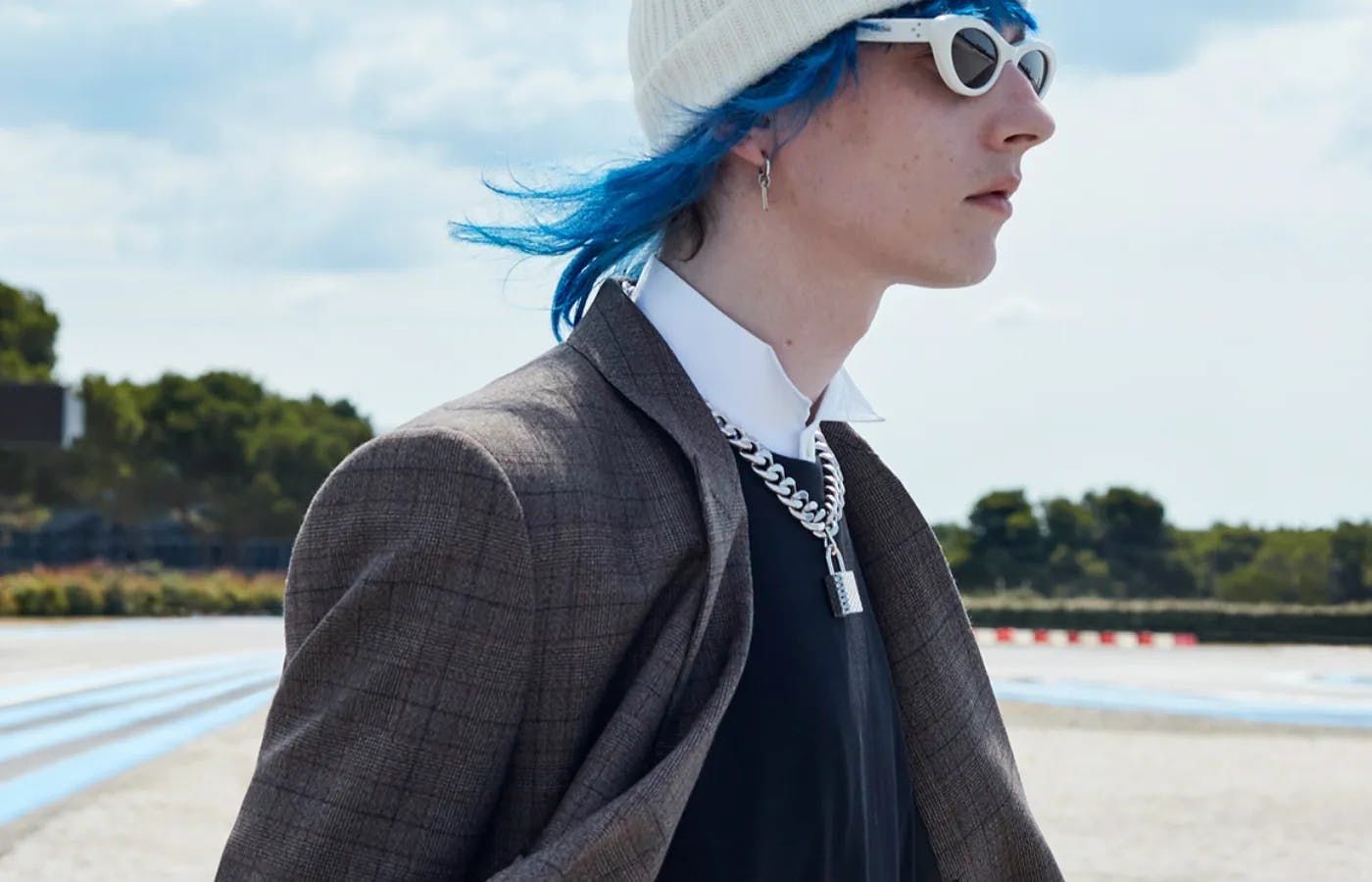 Celine Homme "The Dancing Kid"

Innovation continued with the Teen Knight Poem collection and with Cosmic Cruiser, the skinny pants disappeared to reveal a one-of-a-kind Celine Homme. However, Slimane's signature design certainly won't be gone forever.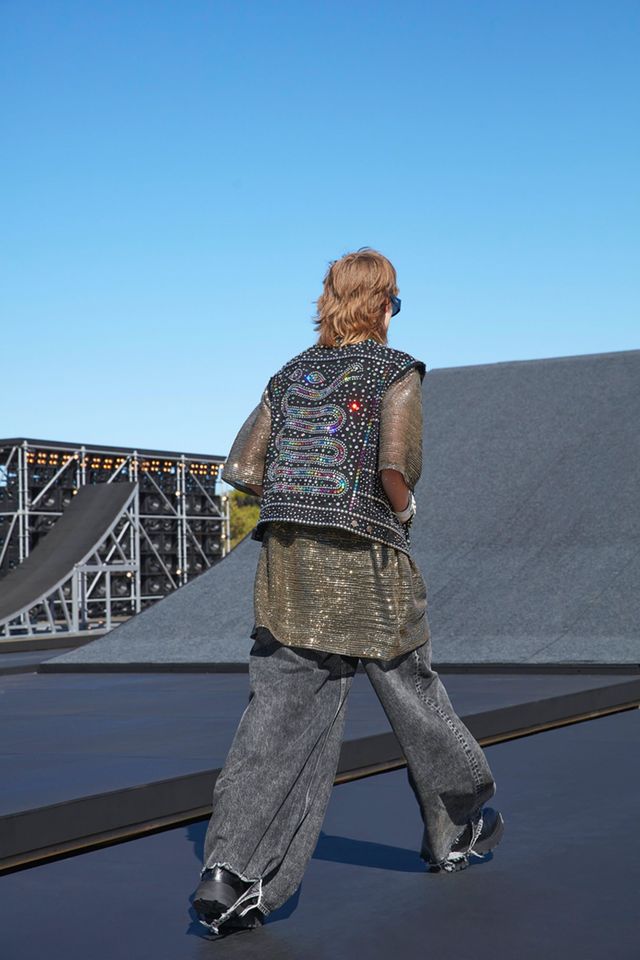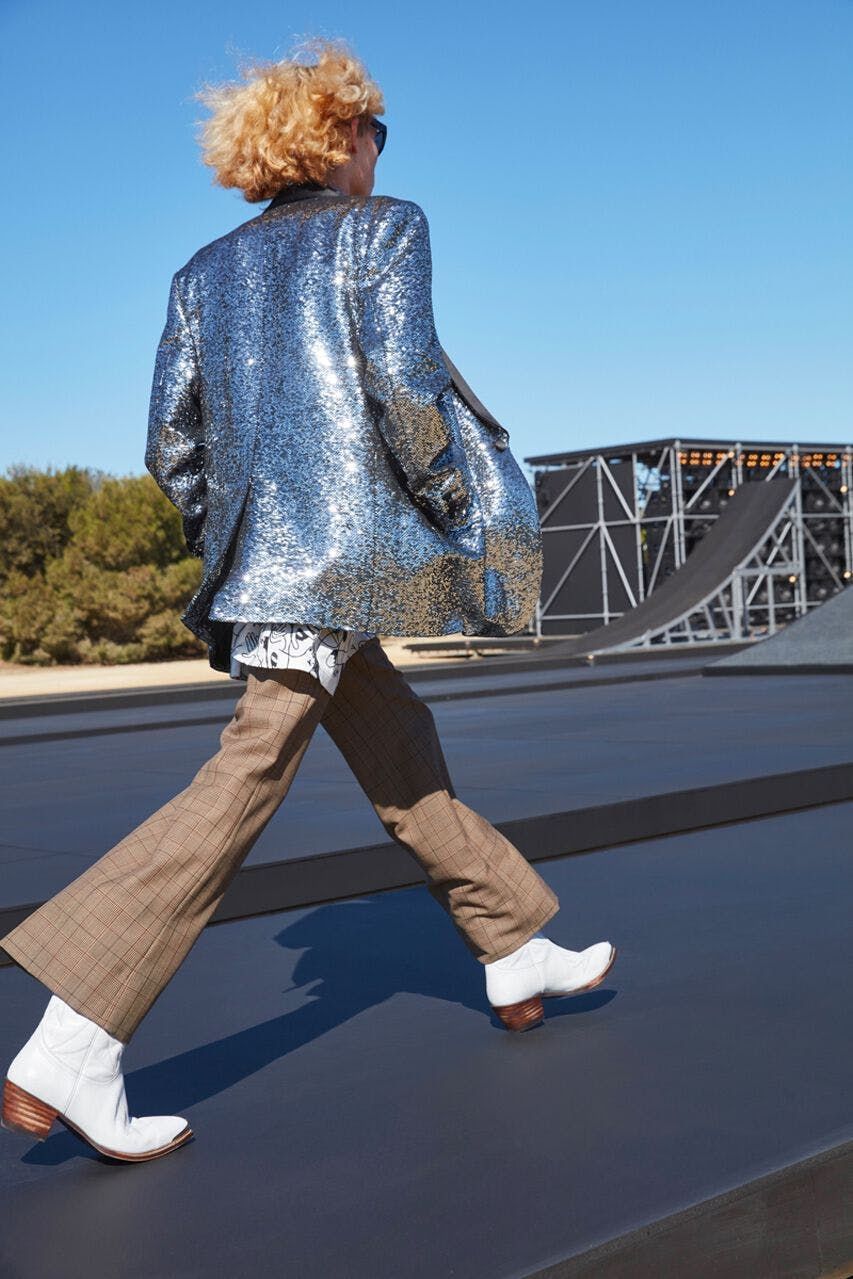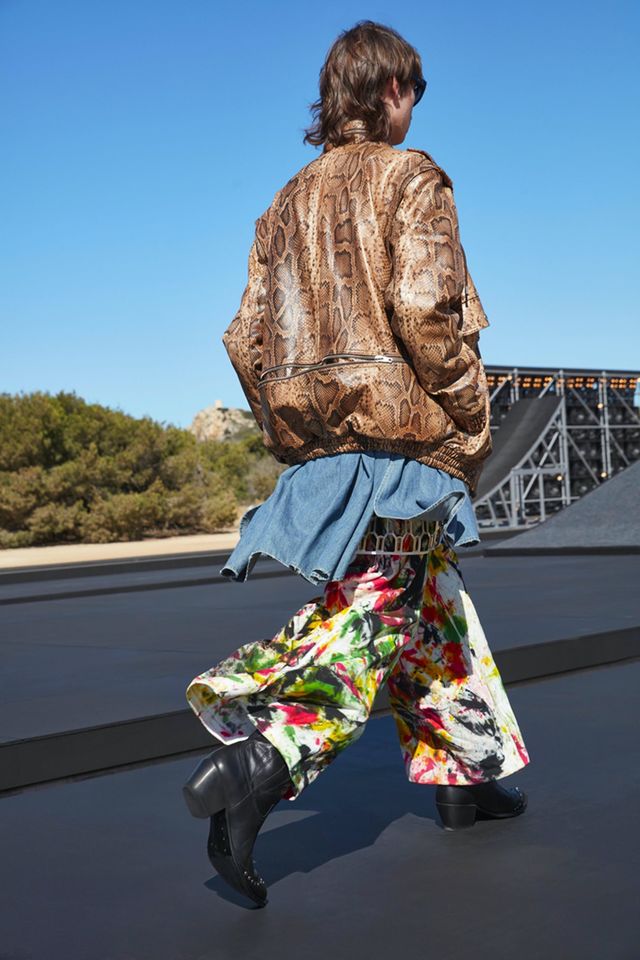 Celine Homme "Cosmic Cruiser"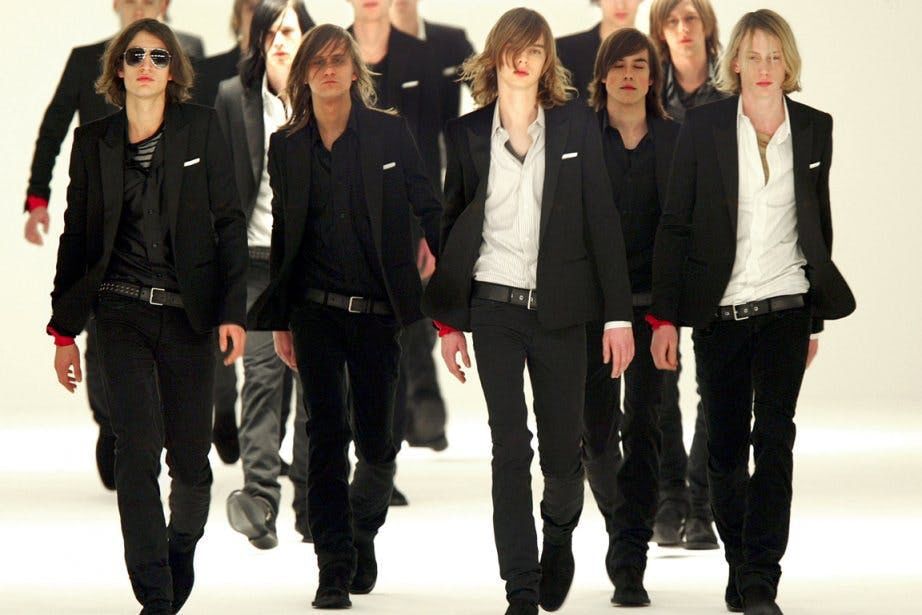 Dior Homme 2000