The 2021 Oscars was a scaled-back production than previous years, with fewer guests and a smaller space. But if there was one thing that remained the same, it is the famous gift bag. For the past 20 years, nominated actors, actresses, and filmmakers have always received a bag full of amazing products and vouchers.

Distinctive Assets is the marketing firm behind these valuable goodie bags. This year, the company wanted to contextualize the pandemic and relevant changes we've witnessed, giving the gifts a greater purpose. For example, the products chosen are from companies run by women, people of color, entrepreneurs with disabilities, and other companies that support similar causes.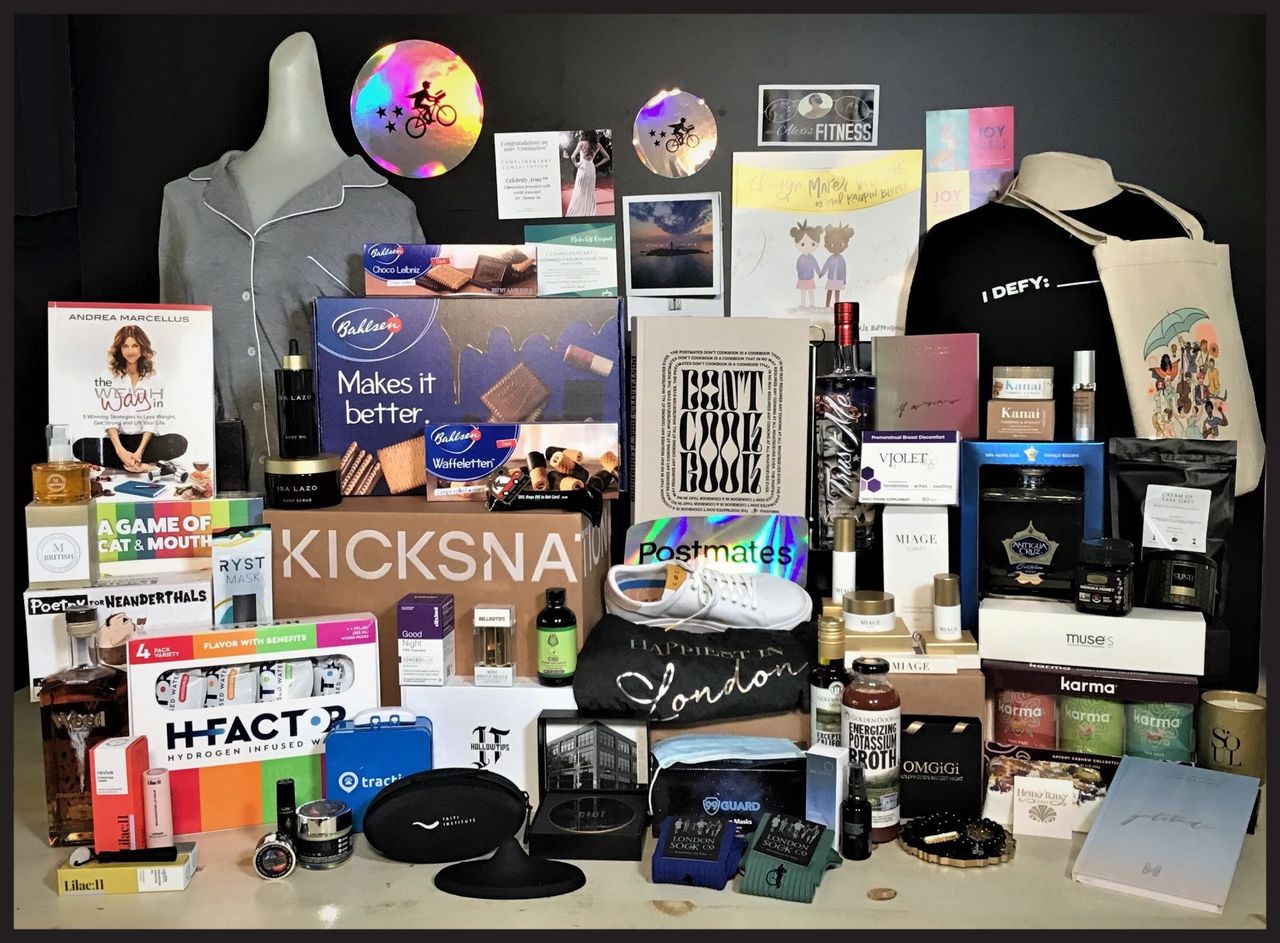 Images of the Oscars gift bag.

The value of the bag? A hefty $205,000. In it, we can find vitamin therapy for hangovers, a 24-carat vaporizer pen, free personal training, and even liposuction sessions. There are also free stays at stunning resorts, such as the isolated Pater Noster Hotel, an old Swedish lighthouse converted into a nine-room luxury hotel.

There are also less glamorous items, such as games, face masks, socks, cookies, candles, etc. But what stands out the most was the tribute to Chadwick Boseman: Distinctive Assets had an NFT (a kind of crypto-collectible art that only exists on the Internet) produced with the actor's face. The animation was created by artist Andre Oshea and is also being auctioned off with part of the proceeds going to the United States Colon Cancer Foundation.