All right, we're officially debunking the outdated "no white after Labor Day" rule. A touch of white adds an instant freshness to an otherwise dull winter wardrobe. There are so many ways to go about winter white dressing, and with a variety of shades to choose from, your outfit options are endless. Start out easy by swapping your dark-wash denim for a pair of jeans in bone, or top off your look with some bright white accessories. Take it to the next level by rocking a head-to-toe white look with a statement coat, or style your favorite summertime maxi with winter-approved pieces. Here are a dozen winter white looks that prove that no matter how you choose to style the shade, it'll beat the all-black looks everybody else is wearing.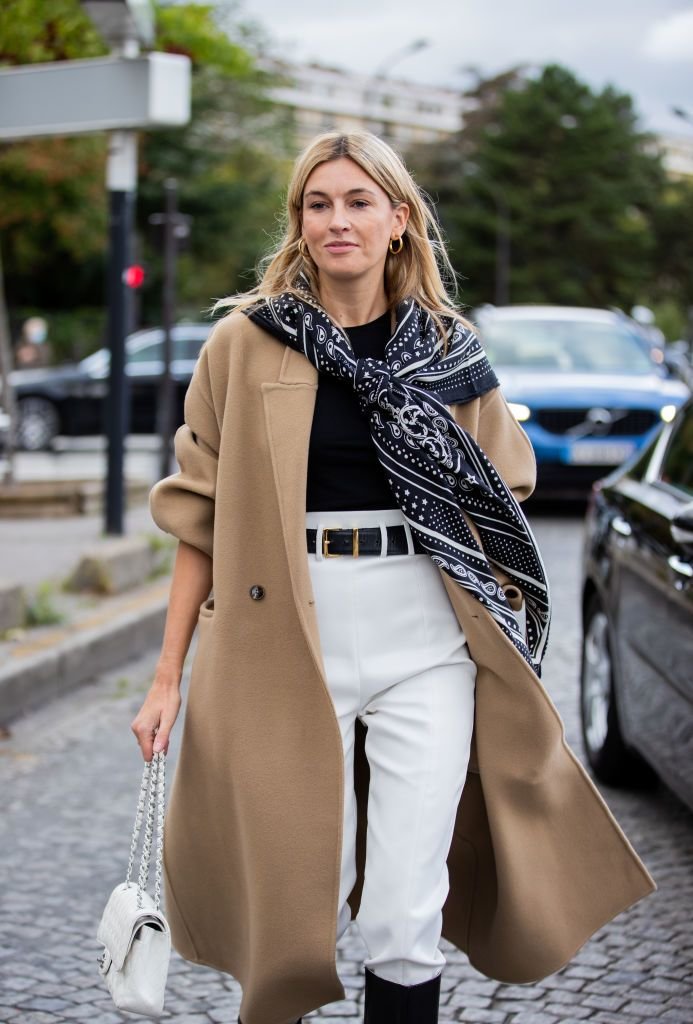 High-Waisted Trousers

White is a neutral, just like beige and black, so it shouldn't be limited to just one season. A great pair of white high-waisted trousers are timeless. Style them with a beige coat, black t-shirt, black boots, and a silk scarf for a classic look.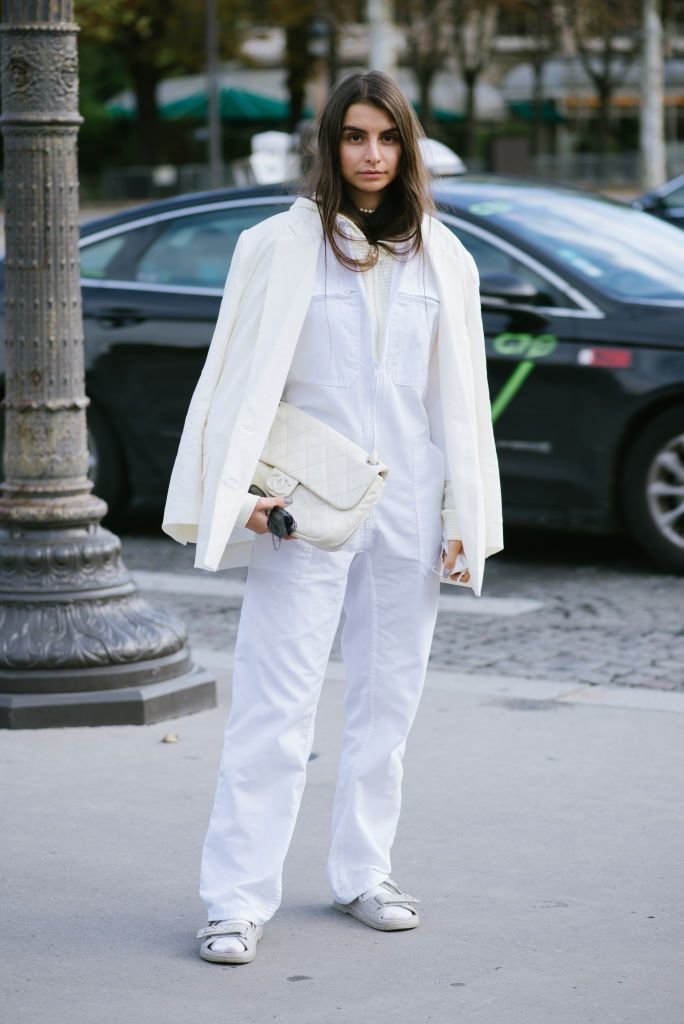 Utilitarian

Take your summer faves, like an-utilitarian inspired jumpsuit and the season's hottest sandals, and transform them into a winter-appropriate look.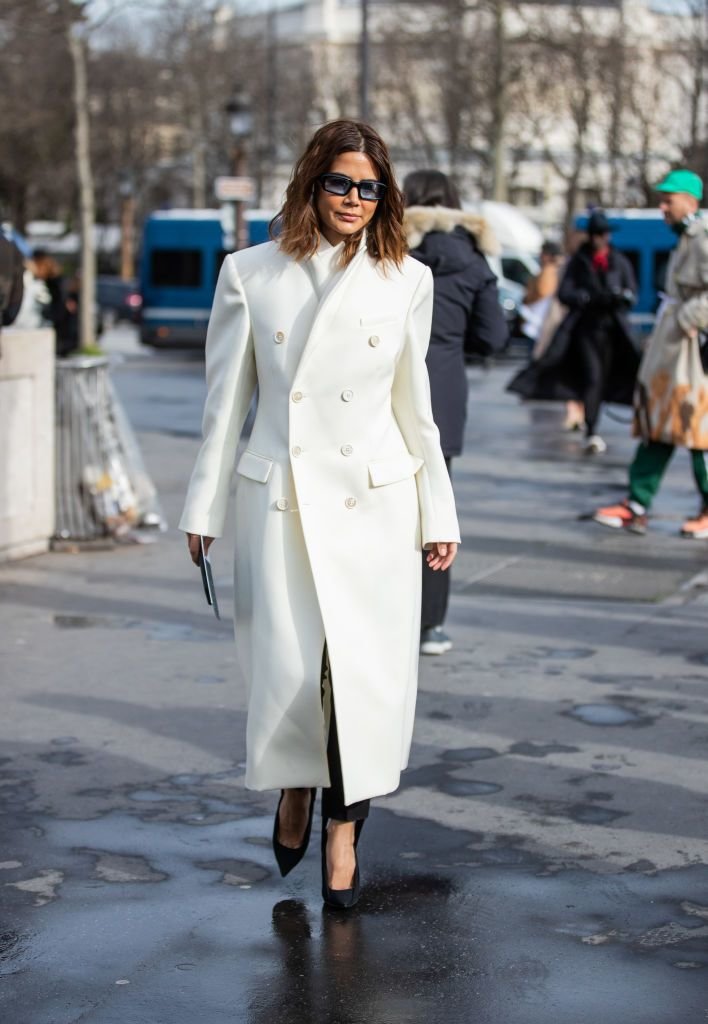 Classic Coat

You can't go wrong with a sleek winter white coat in a classic silhouette.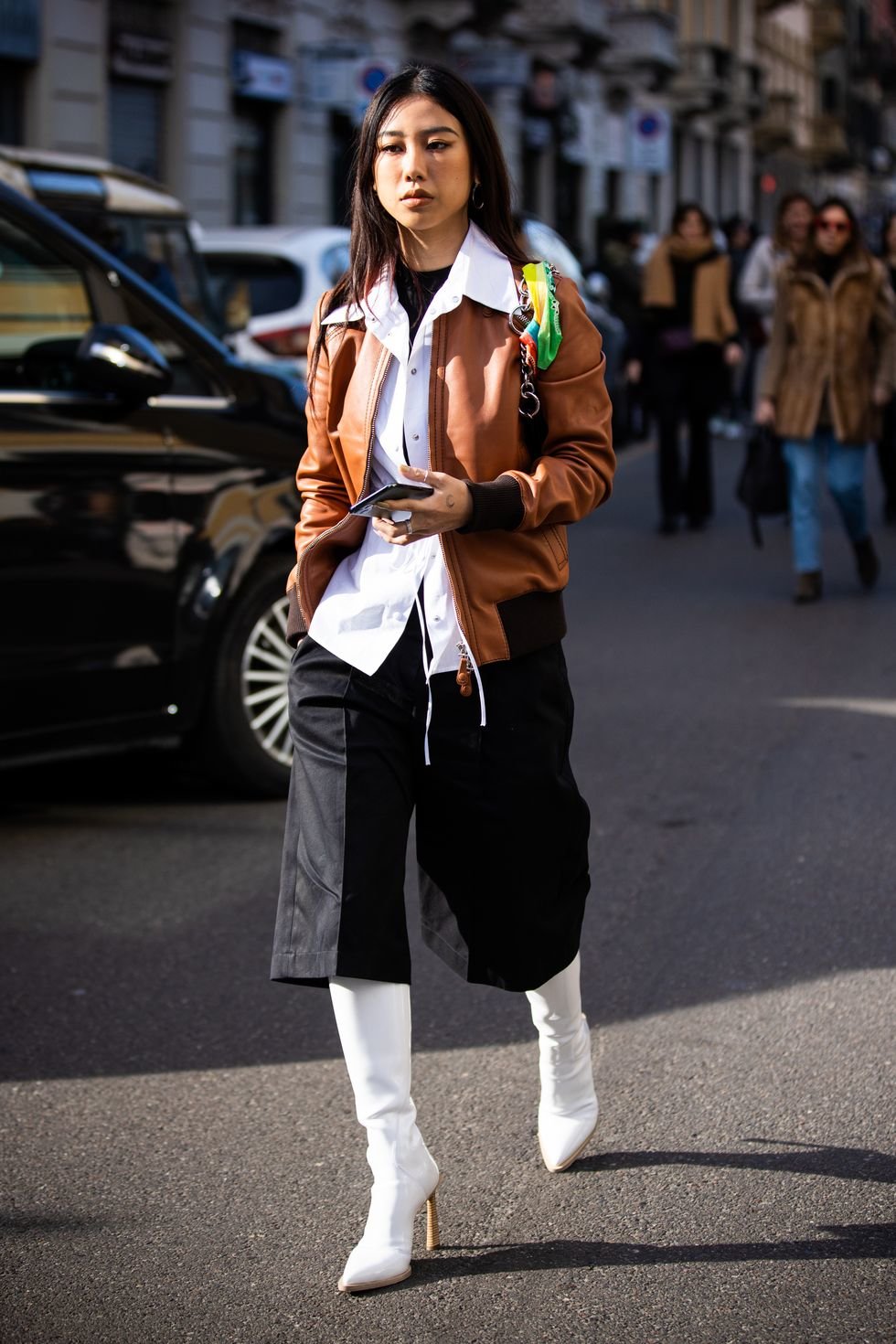 These Boots Are Made For Walking

Trade in your boring black boots for a bright white pair that will give your dull winter wardrobe an instant refresh.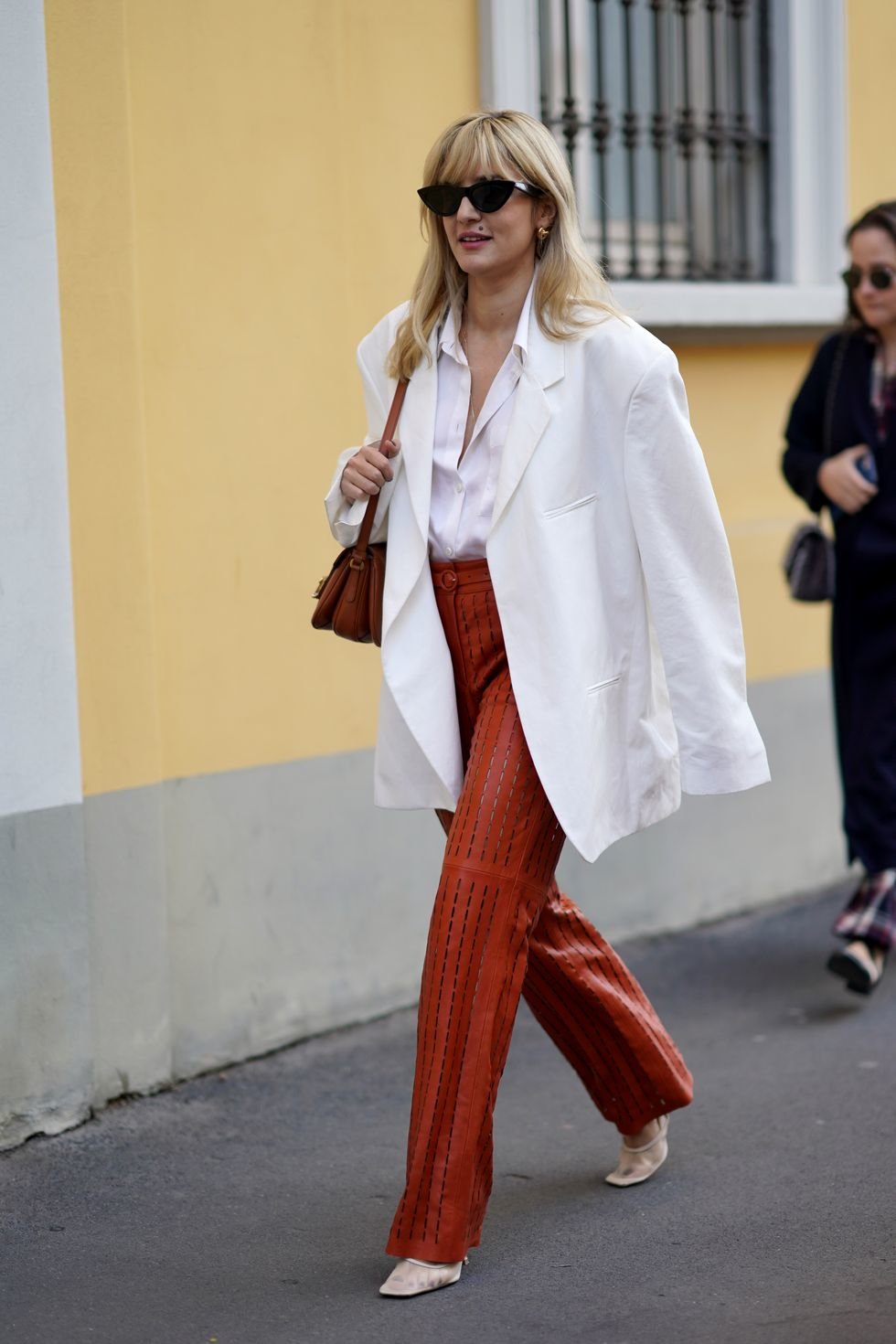 An Oversized White Blazer

I love an oversized white blazer, regardless of the season. If you're worried about looking too summery, style it with a pair of leather pants to give it that winter feel.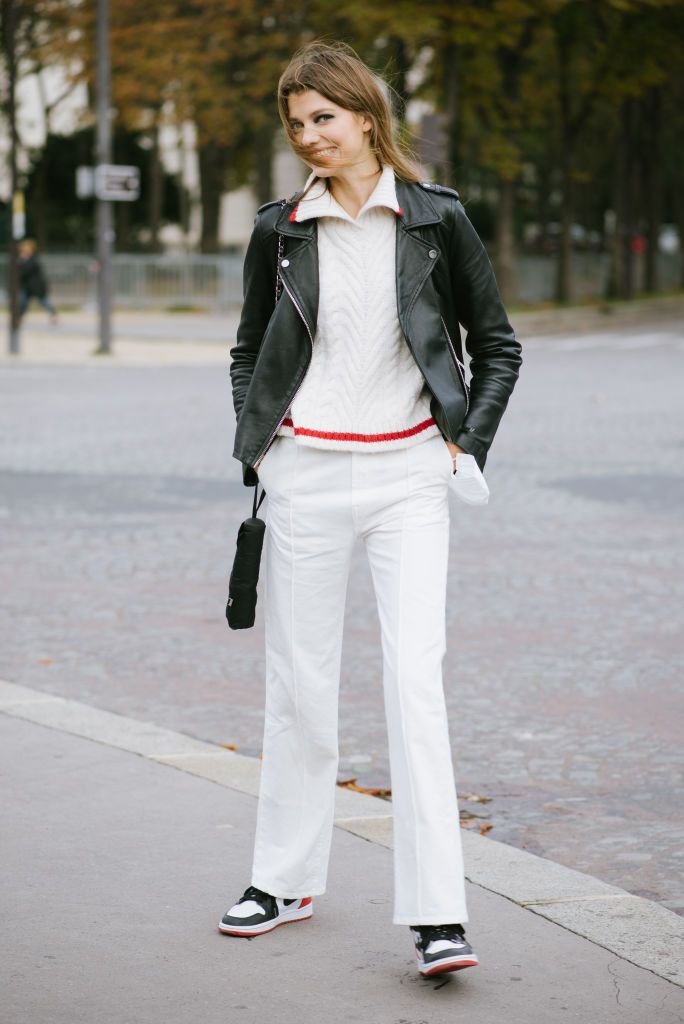 All Prepped Up

A preppy sweater paired with white jeans is a country club staple. But by adding a moto jacket and some cool kicks, you edge up the look while making it winter-approved.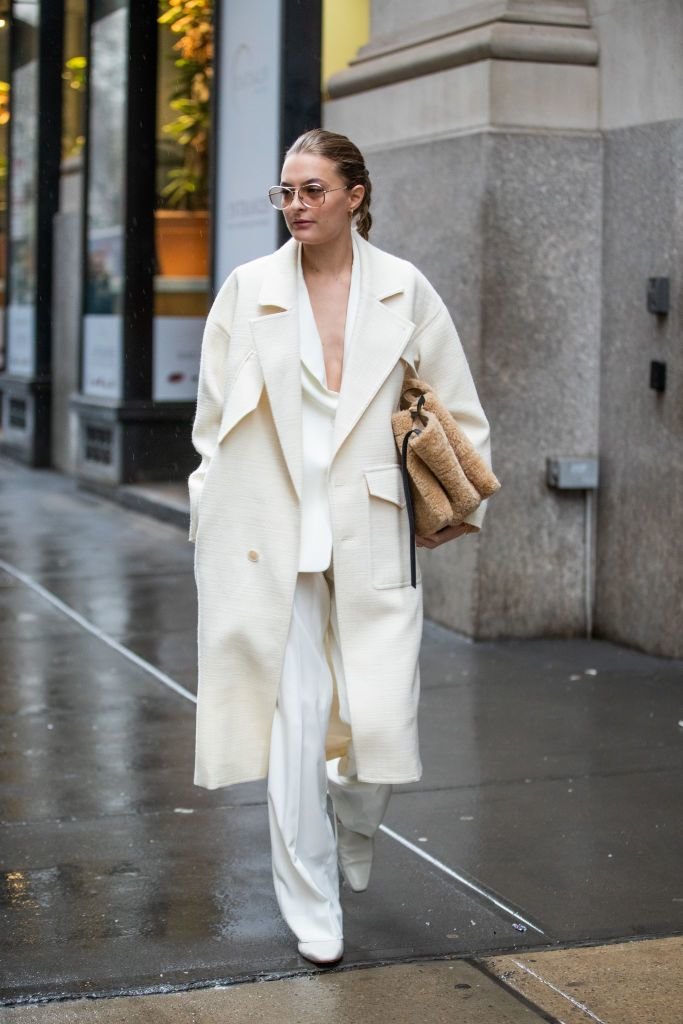 Suited Up

Mix your winter white suit with a chic creamy coat and neutral accessories.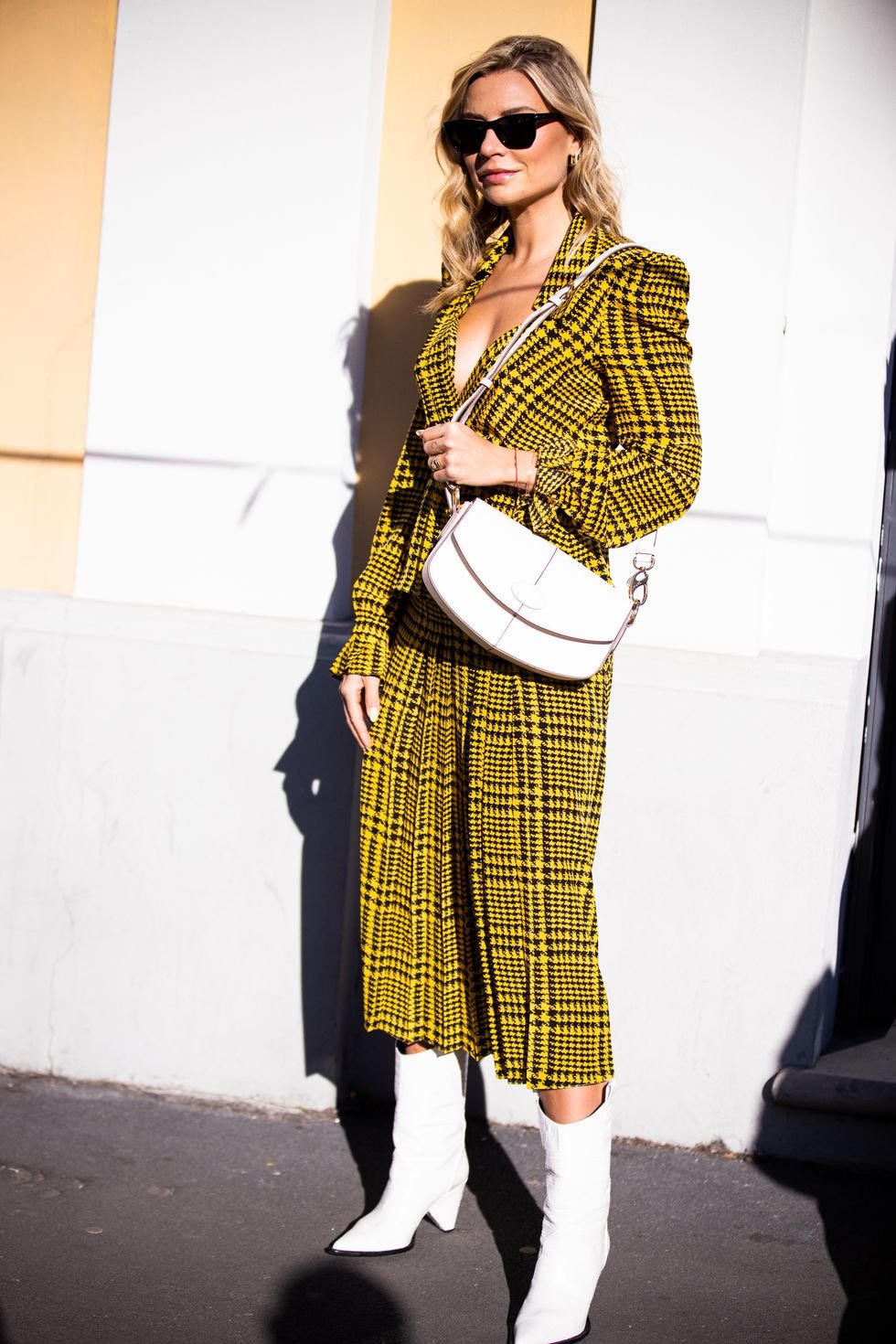 White Out Accessories

If you're not a fan of head-to-toe white when it comes to clothes, get the same effect by topping off your look with bright white accessories.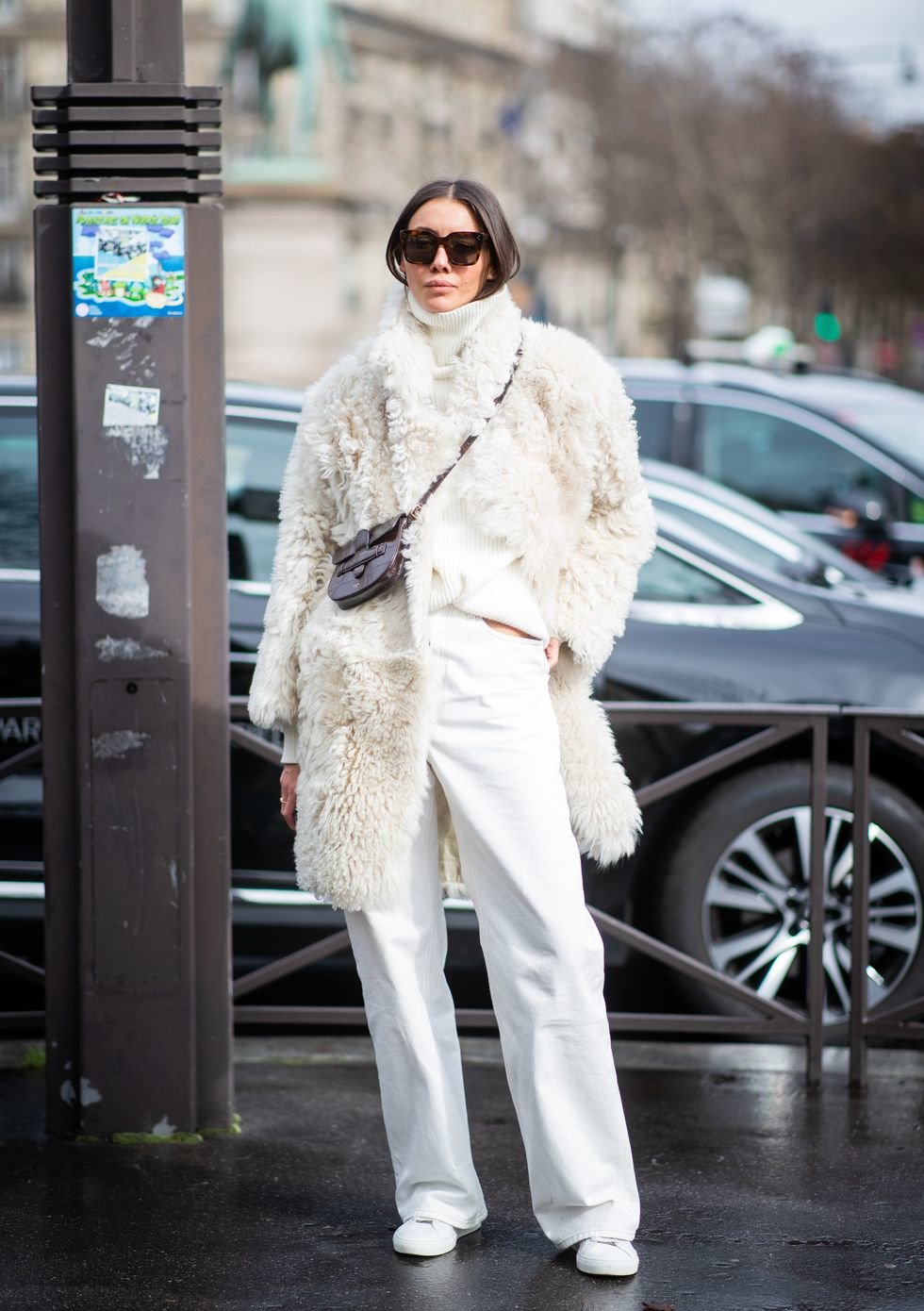 A Bold Coat

It wouldn't be winter without a statement coat that will keep you warm and turn heads.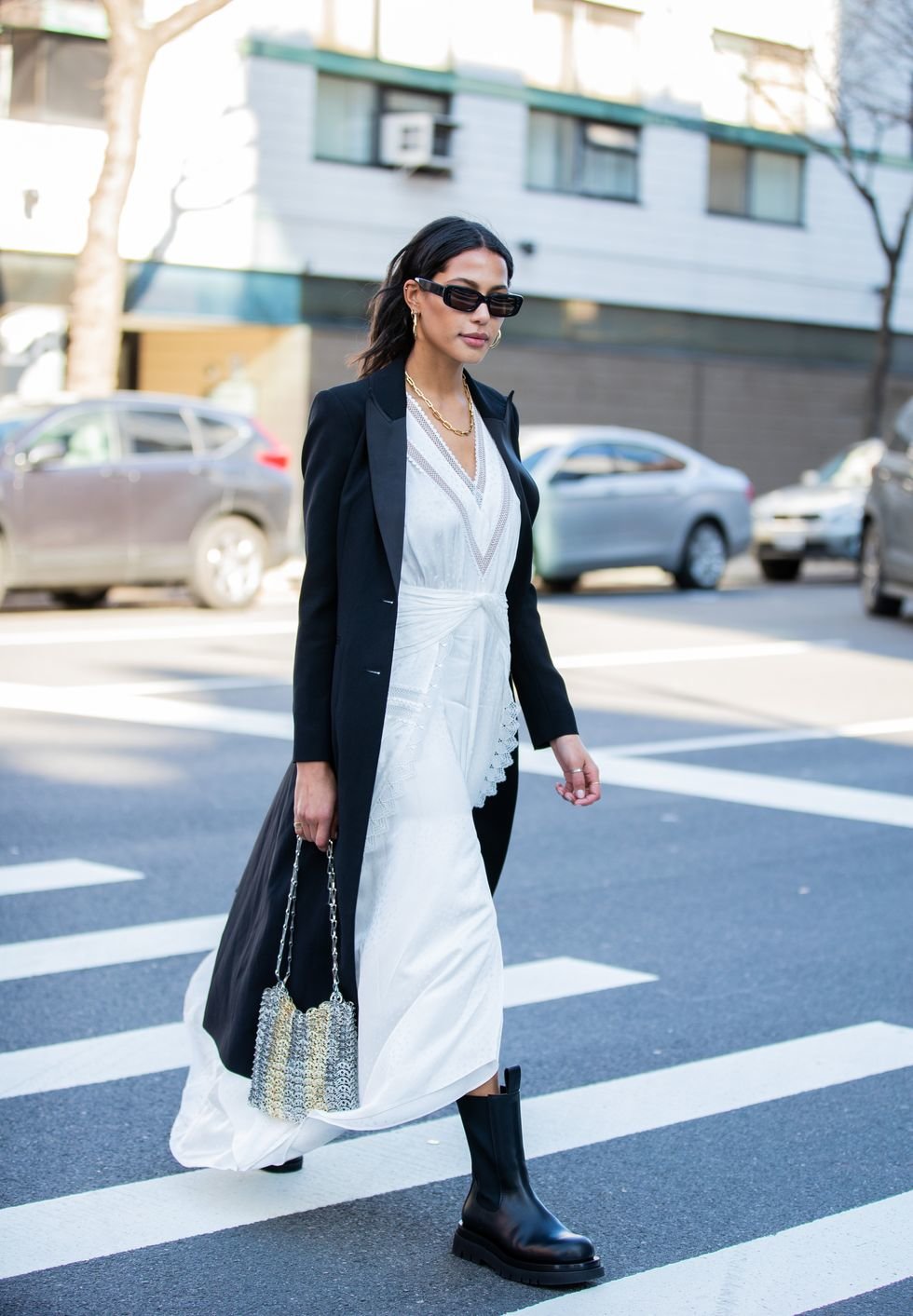 A Winter-Approved White Dress

No need to stow away your favorite white dress until next summer. Just swap out the sandals and straw bag for a pair of chunky boots and a sleek black coat.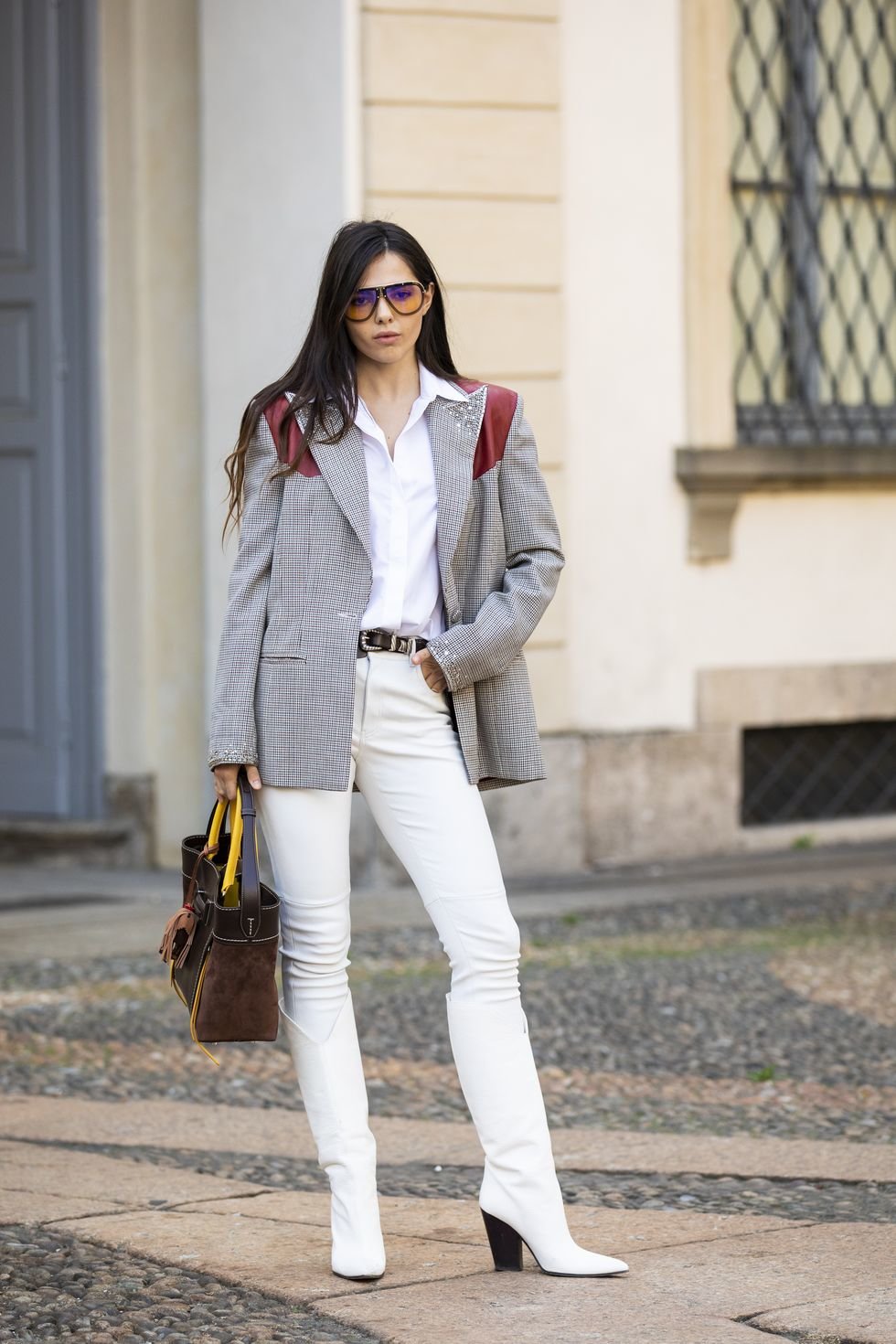 The Classics

You can't go wrong with a crisp white button-up and some white jeans, no matter the season.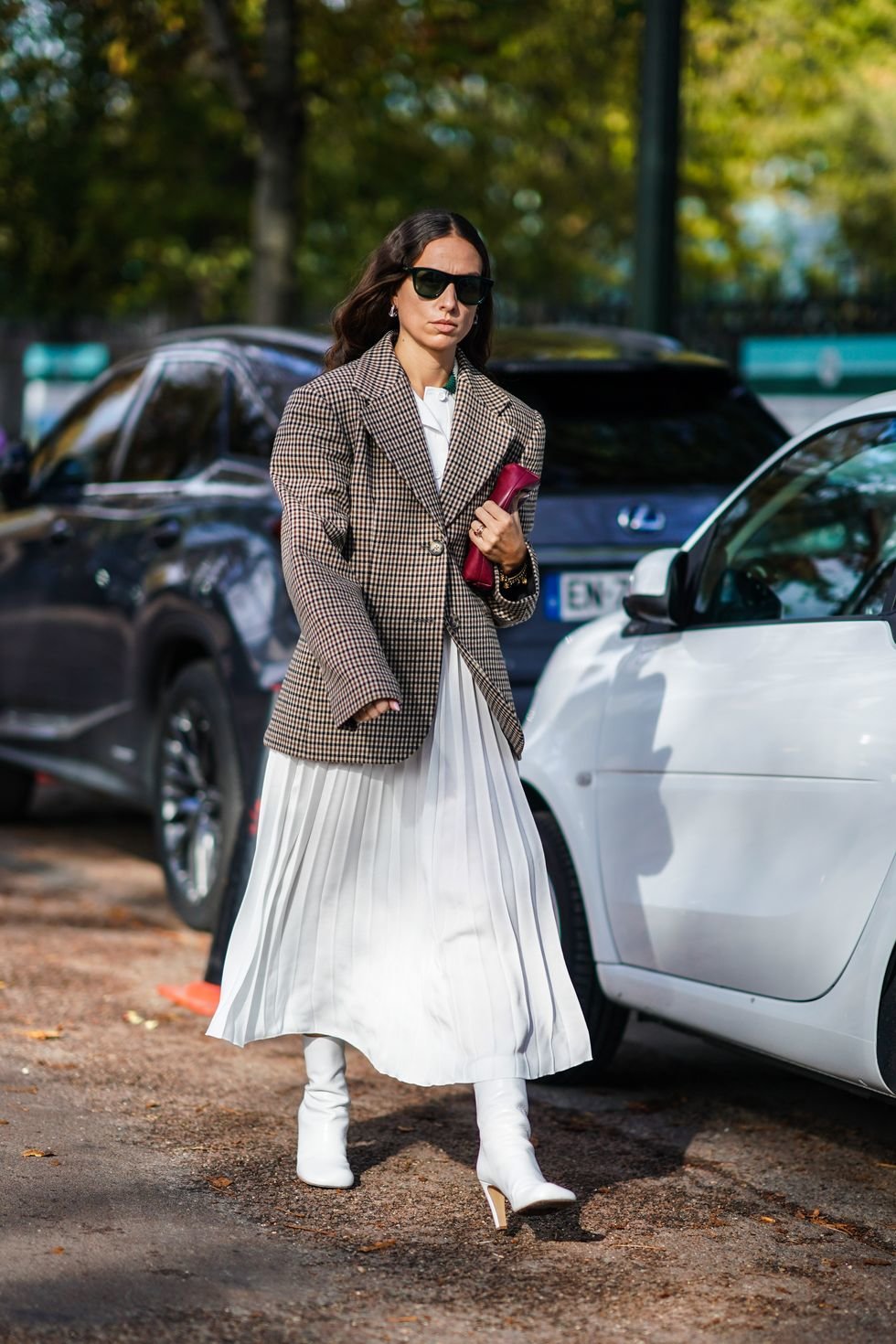 A Pleated Midi

In a sea of black slip skirts, try a bright white pleated midi with matching boots this winter.