Characters like the Geico Gecko, Mr. Clean, and Tony the Tiger have become household names even outside of the respective companies they represent, and mascots have a place in more than just commercials and artwork on food packaging. Luxury houses are utilizing mascots-physical and digital-to further tell their story and serve as brand ambassadors as the fashion world evolves.

Brands' logos and signature prints alone have usually sufficed as identifying markers and points of community, but top labels have also introduced signature characters. Fendi debuted its monster in the Fall/Winter 2013 show, an evolving character that continues to appear in its original form as a fur bag charm and as a more toned-down image of glowing yellow or black eyes. Lifesize Fendi monsters even traveled the globe in 2016 to attend events at Fendi stores and perform on the runway. Karl Lagerfeld, the late creative director of the fashion house, even appeared as a fluffy Karlito bag charm for several seasons. Not to mention, Lagerfeld's namesake label often features a cartoon version of the designer on everything from leather jackets to enamel belt buckles.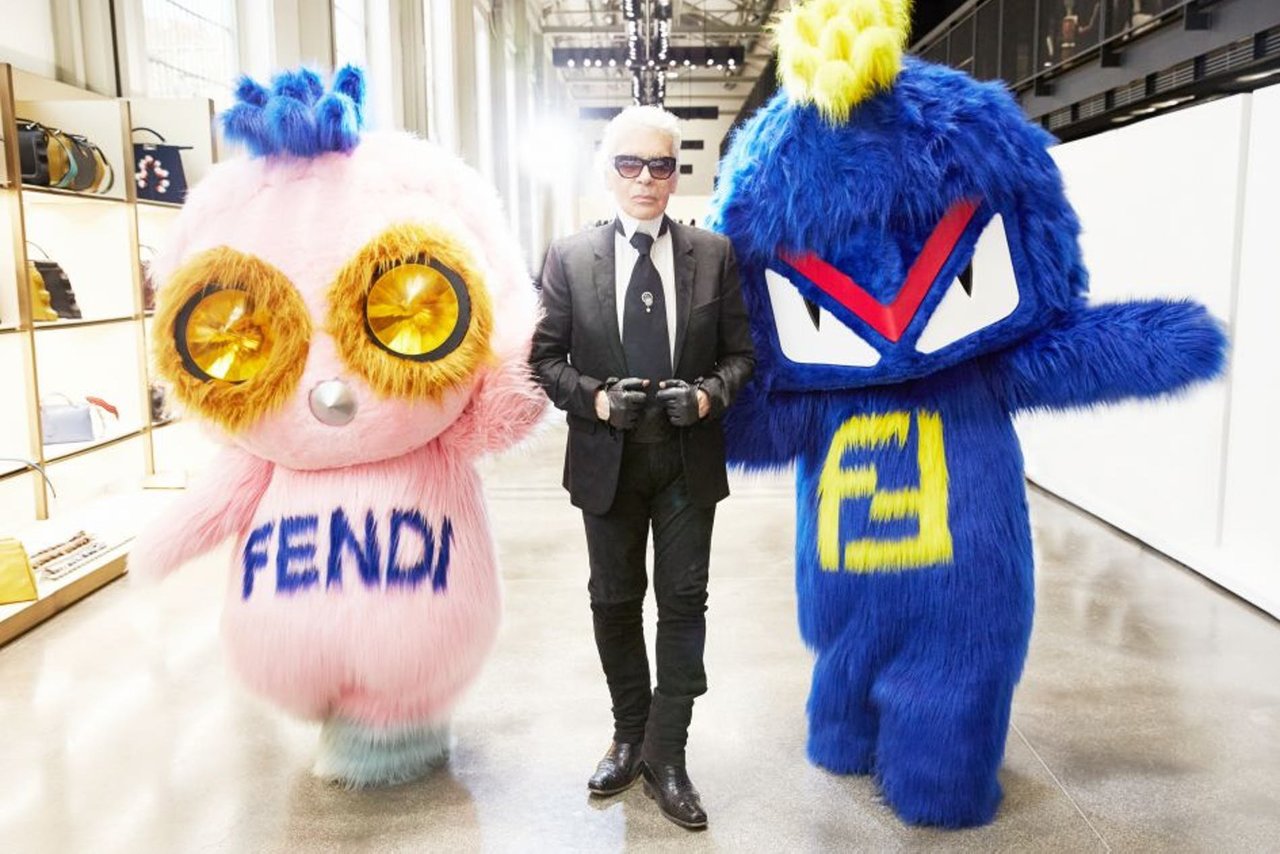 Karl Lagerfeld with Fendi monster mascots.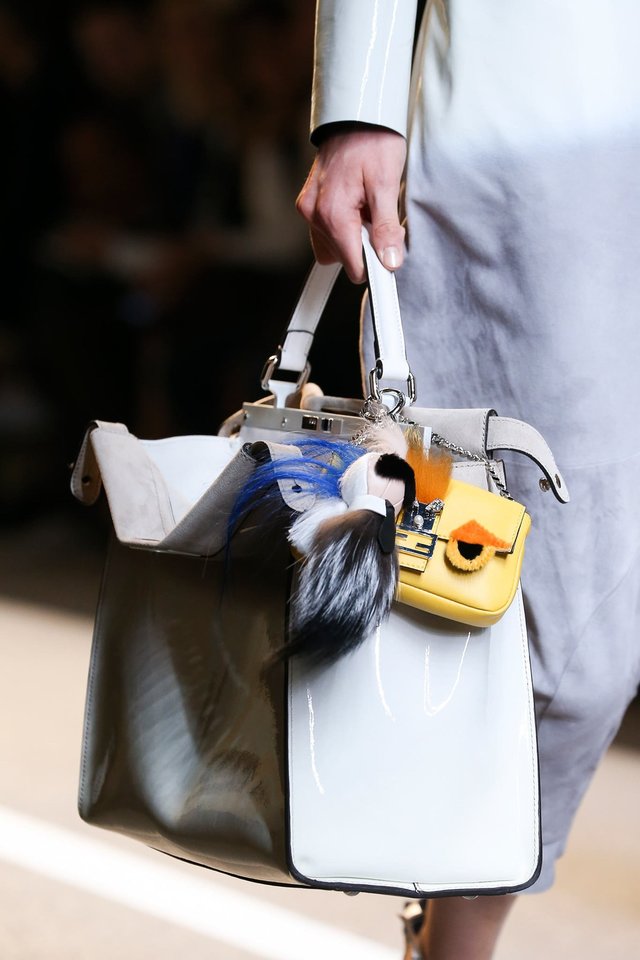 Fendi Spring/Summer 2015 Karlito bag charm and monster mini-bag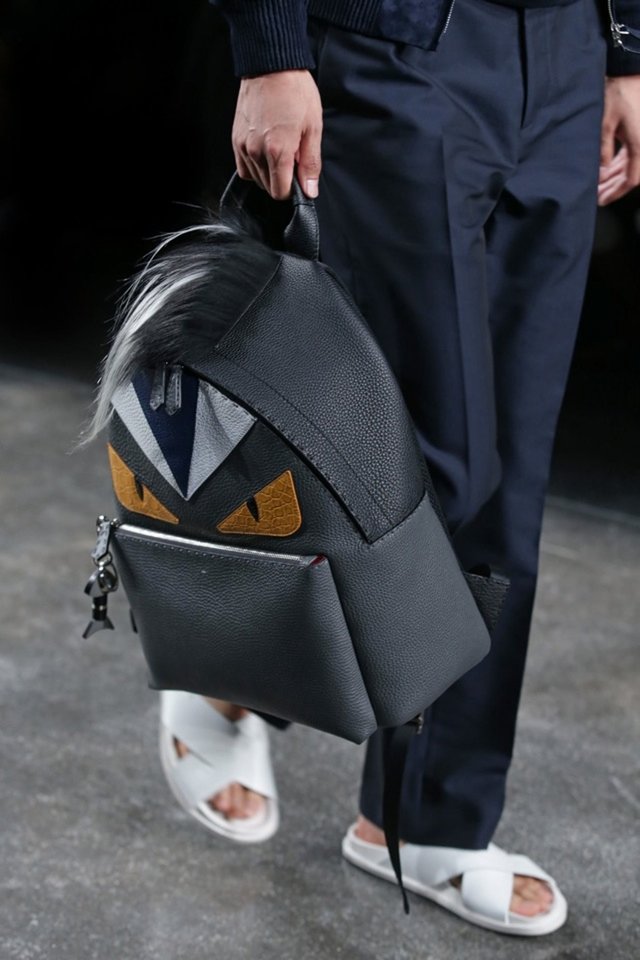 Fendi Spring/Summer 2015 Men's monster backpack.

In 2018, Louis Vuitton introduced Vivienne, a doll that pulls from some of the brand's iconic motifs, as its mascot. Besides being a standalone accessory, Vivienne has appeared on bags and jewelry for the fashion house. More recently, during the boom of fashion video games last year, Burberry employed an animated deer as the face of its game, B Surf, and also created a platform for its digitally savvy Shenzen store through which visitors can interact with the avatar via an app.

Brands frequently collaborate with youthful entities like Disney, but their own mascots can be used to evoke the same sense of nostalgia and fantasy. Similar to the effect of capsule collections, limited-edition items sporting a brand mascot boost a brand's commercial appeal. The mascots transform accessories and fashion into coveted pieces of merchandise. They also appear on more accessible trinkets, like keychains, which allows a larger audience to connect with the brand.

Additionally, the increased use of animation in fashion advertising has allowed for their characters to come to life (even seemingly mundane objects like Hermès signature orange boxes, seen ice skating on a frozen pond in the French house's 2013 holiday campagin). They can also be used to add a vivid storyline to brands' collection, like Louis Vuitton's Vivienne, whose travels and activities are featured in the descriptions of and illustrations on the brand's holiday drops.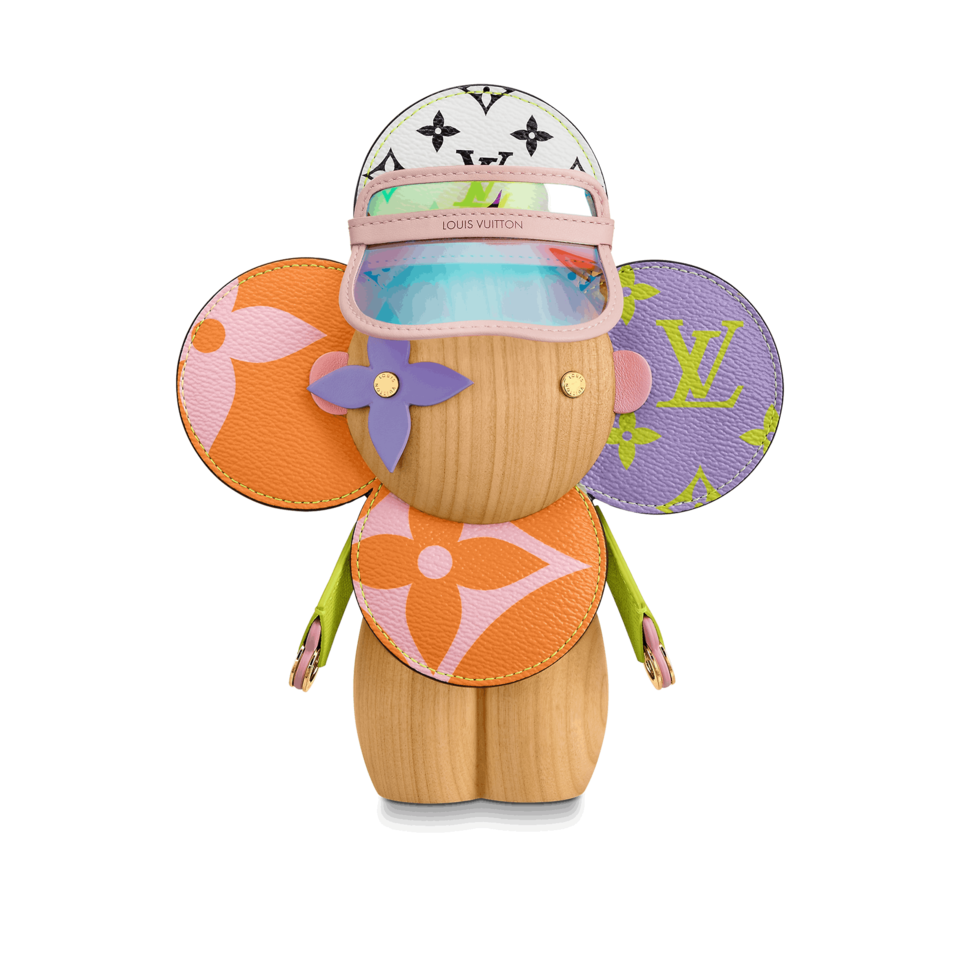 Louis Vuitton's Vivienne mascot.

For brands like Ralph Lauren, mascots are an integral part of its work, attracting a broad range of customers with different styles. Originally introduced in the '90s as a limited run of stuffed toys, the Polo Bear became a fashion symbol once it was sold on actual apparel. It especially gained momentum in the hip hop scene, giving the character cred in the streetwear circles, an unexpected route from its preppy origins.

The newest mascots in high fashion were introduced by Virgil Abloh for Louis Vuitton's series of physical and digital events used to promote the latest menswear collection. Cartoonized animals representing Abloh and his crew, called Zooom with friends, made an appearance in interactive filters and animations, a move that the brand made to strengthen the "diverse community spirit that exists around its menswear universe and encourages the public to take part in the ongoing dialogue between Virgil Abloh and his audience." The characters also joined the models on Louis Vuitton's Spring/Summer 2021 men's runway.




Merging brand identity and novelty, luxury mascots offer an interactive piece to the consumer relationship. They can become collectible items, like the Fendi monster charms or Louis Vuitton Vivienne dolls, or act as a brand ambassador for audiences to connect with digitally. Either way, they offer connection–a theme that will likely grow in significance as we enter another socially distanced year.