The sun is shining, COVID-19 rates are down, spring is on the way, and even after a tough year, New Yorkers love their city more than ever. During February's New York Fashion Week, designers didn't just take inspiration from the Big Apple, they reveled in it. While it may seem obvious that a New York collection would arise after lockdown in the city and restricted travel, inspiration stems from imagination: designers could just as easily have chosen fanciful faraway themes. But no, the city continues its duties as our favorite muse—as you can see in the collections below. So, here's to you New York, New York!


David Yurman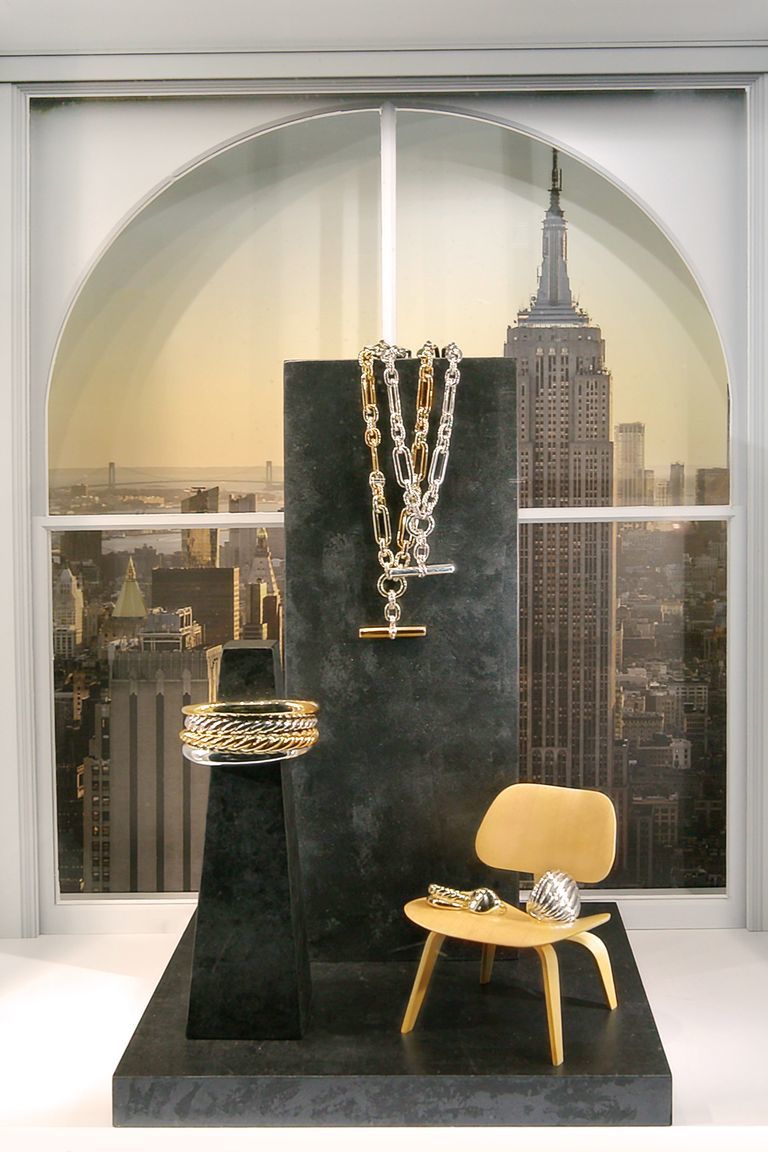 David Yurman's windows at 57th street offer a glimpse into New York City's many worlds.

The jewelry house transformed its 57th street flagship windows into vignettes of the city skyline with the Empire State Building, Rockefeller Center, and One Astor Plaza. "All these buildings make up a beautiful, dynamic cityscape, but if you look inside every one, you'll see millions of people living their lives—each with their own story to tell, " Yurman said.

To accompany the windows' theme, the jewelry designer also launched a social campaign that pays tribute to people who inspire him like designer Norma Kamali, restaurateur Michael Chernow, actress Zosia Mamet, and athlete Victor Cruz.


Carolina Herrera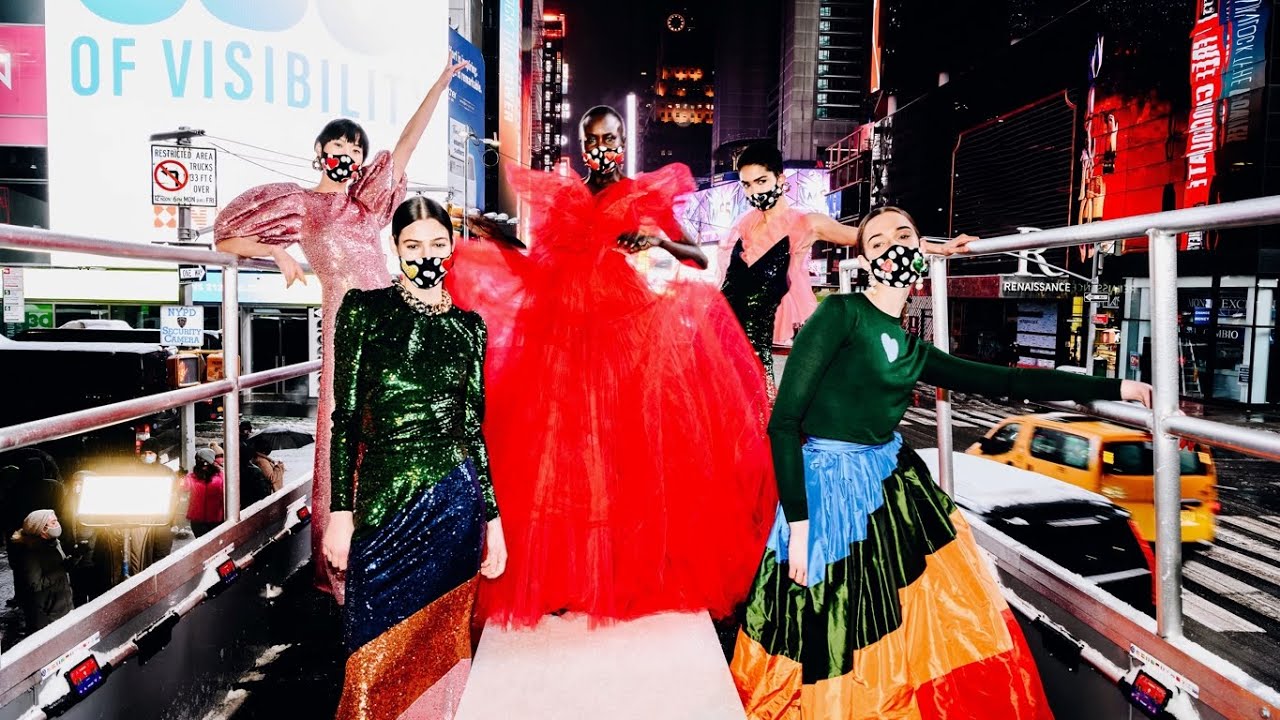 Fashion editors everywhere could be heard singing, "No one opens the door / For a native New Yorker," the Odyssey hit creative director Wes Gordon chose for the fall/winter 2021 video. In it, a bright red Carolina Herrera tour bus pulls up alongside the Empire State Building and Times Square, unleashing models Alek Wek, Lulu Tenney, Ash Foo, Philyne, Effie Steinberg and Theresa Hayes in clothes that celebrate Herrera's debut in New York City 40 years ago.


Khaite
Catherine Holstein of Khaite recast gritty New York movies like Taxi Driver with an all-female gang of models running amok in the streets in a film by Sean Baker. For the screening, Khaite staged a drive-in movie replete with vintage cars where editors and buyers could safely watch the flick with Manhattan skyline in the background.


Prabal Gurung
If Khaite showed us the rebellious, darker side of NYC, then Prabal Gurung reveled in all of its glamour and promise. His collection is filled with vibrant reds, pinks, and polka dots, with voluminous silhouettes that recall the fun-loving 80s. For the video release, models twirled about while their voice-overs shared what they love most about the city. "I have always been romanced by the unexpected beauty and joy of New York City" Gurung shared in his show notes. "Each day is its own exhilarating courtship, where even the simplest pleasures feel decadent: flowers from the bodega, morning coffee consumed while battling rush hour, or the symphony of a taxi ride."


Victor Glemaud
Following a taxi-inspired mask the designer released late last year, his fall/winter collection, "Ode to Joy," pays homage to the city's infrastructure: yellow cabs, chain link fences, and geometric buildings. And his knitwear collection is just the thing to wear while being out and about in NYC this fall. It's the comfortable, yet sexy wardrobe that manages to avoid both sloppy sweatpants and rigid zippers—a huge win.