During today's inauguration, Vice-President Kamala Harris took her oath of office in a bright purple coat by Christopher John Rogers, a young Black fashion designer from Baton Rouge, Louisiana. She paired the outerwear with a matching dress from Sergio Hudson, another Black designer based in South Carolina. Her fellow attendees, Michelle Obama and Hillary Clinton, also arrived at the ceremony in different violet hues-Obama in a Sergio Hudson jumpsuit and Clinton in a Ralph Lauren pantsuit-prompting many to consider the meaning behind their color choice.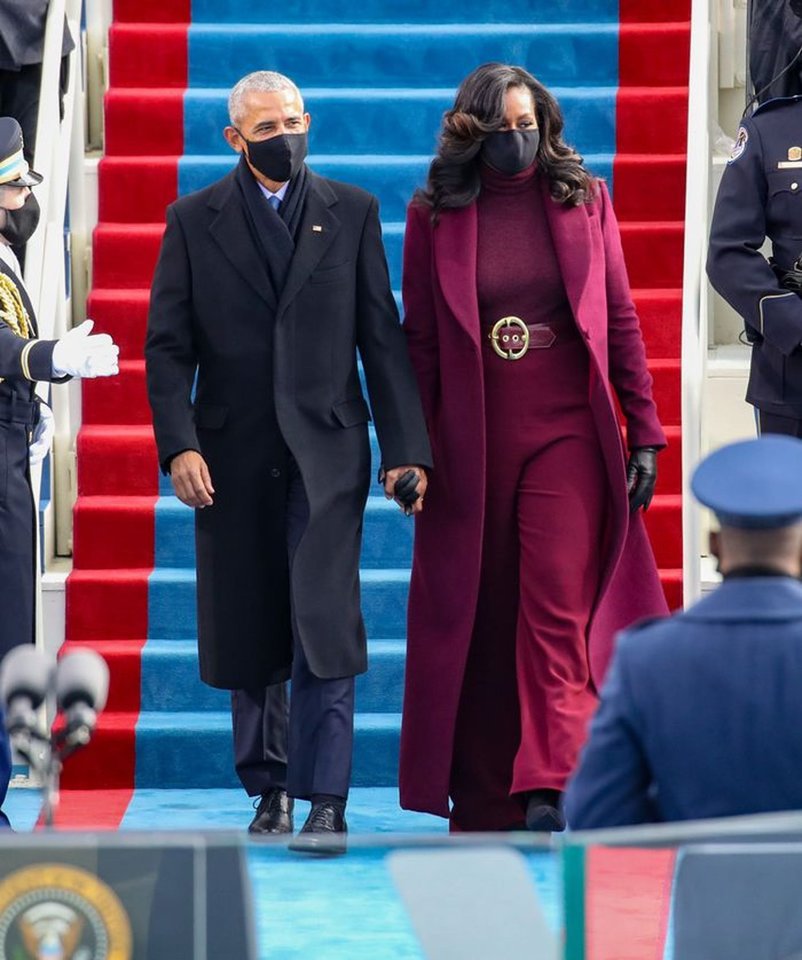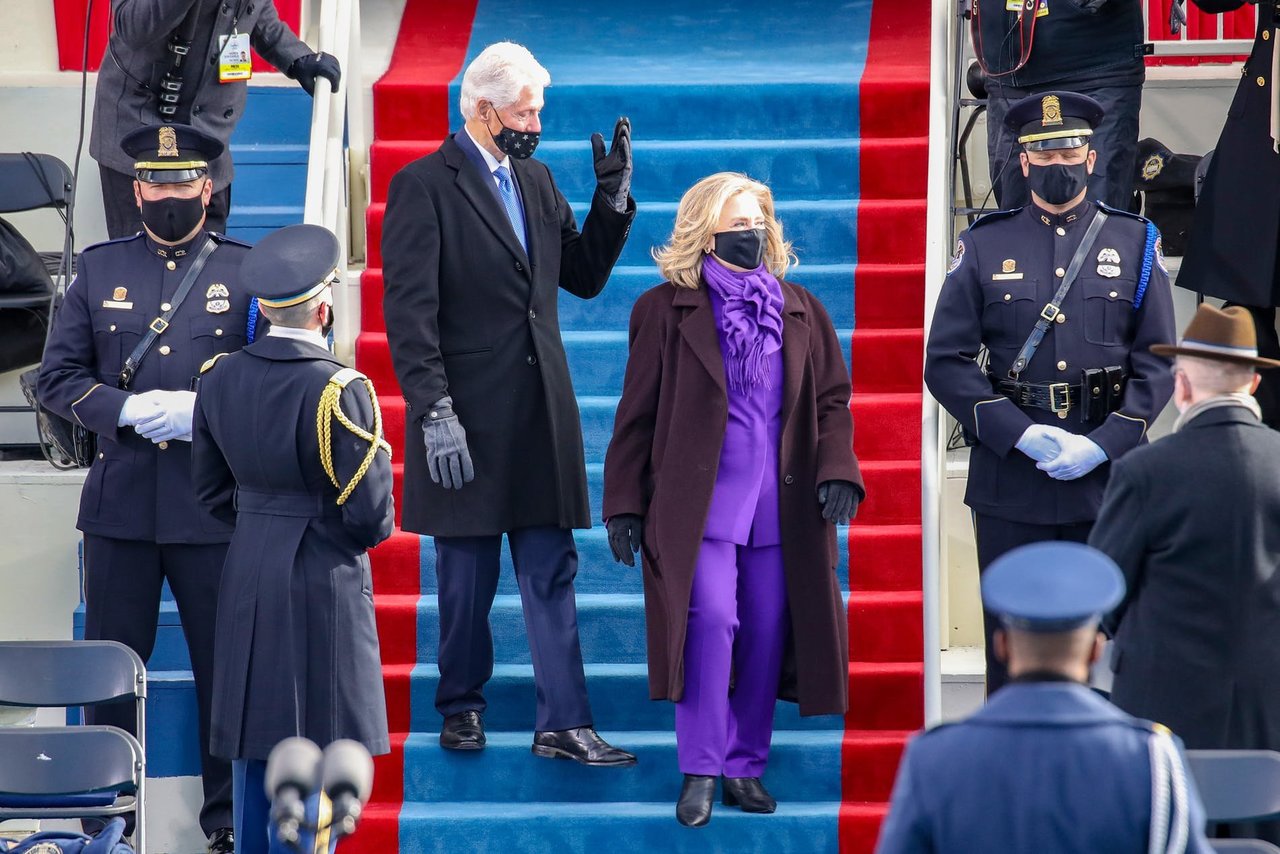 In a 1913 newsletter from the Nation Woman's Party, the organization wrote, "Purple is the color of loyalty, constancy to purpose, unswerving steadfastness to a cause."

Embodying that idea, Harris' dedication to her purpose in office has been unwavering. While walking up to her new residence, when asked by a reporter what her first priority is in office, she responded, "Get to work. I'm just walking to work."




Others see Harris' purple ensemble as a nod to Shirley Chisholm, the first Black woman to run for president and the first Black woman to be elected to Congress. Many of Chisholm's campaign posters-boasting her slogan, "unbought and unbossed"-featured purple as the central color.

In a more literal sense, purple is the mixture of red and blue; in terms of politics, it represents bipartisanship-the coming together of Republicans and Democrats. President Joe Biden's inaugural speech spoke about the unification of the country, encouraging citizens to support a more peaceful cohabitation of members from opposing political parties.

Mirroring those sentiments, the message behind Harris' wardrobe choice is clear: it's time to get to work and bring America together for a brighter, more equal future.