Extracted from the nuts from Australian macadamia trees, macadamia oil is a versatile natural ingredient packed with incredible health benefits. Although it is commonly used in the kitchen as cooking oil, macadamia oil easily translates into beauty as its hydrating properties make it a stellar addition to your daily hair care routine.

Rich in vitamin E, magnesium, omega 9, palmitoleic acid, and other unsaturated fatty acids, macadamia oil's unique composition separates itself from other natural oils in that it is similar to sebum, which is our scalp's natural oil. Due to this, when applied directly on the scalp and all throughout the hair, macadamia oil easily infuses into each strand, completely rejuvenating it from root to tip.

Here, L'OFFICIEL breaks down the main beauty benefits of treating your hair with this rich, natural nut oil.


Restores Damage

The oil's reconstructive properties make it a great agent in treating dry ends and fixing hair damage. Whatever your hair porosity might be, immediately after applying it, the oil's powerful elements permeate hair pores and broken follicles, rapidly restoring them. For ultra-damaged hair, maximize the benefits by treating yourself twice a week to a 10-15 minute hair mask that will leave you with visibly conditioned hair.


Treats the Scalp

Due to its similarity with sebum, macadamia oil is the ultimate natural treatment for your scalp. If you have a dry or flaky scalp, applying macadamia oil by rubbing it in small circular motions with the tips of your fingers will help you keep it properly moisturized. The oil will also encourage your the skin on your scalp to self-regenerate due to the oleic acid component that works as an anti-inflammatory agent softening the skin.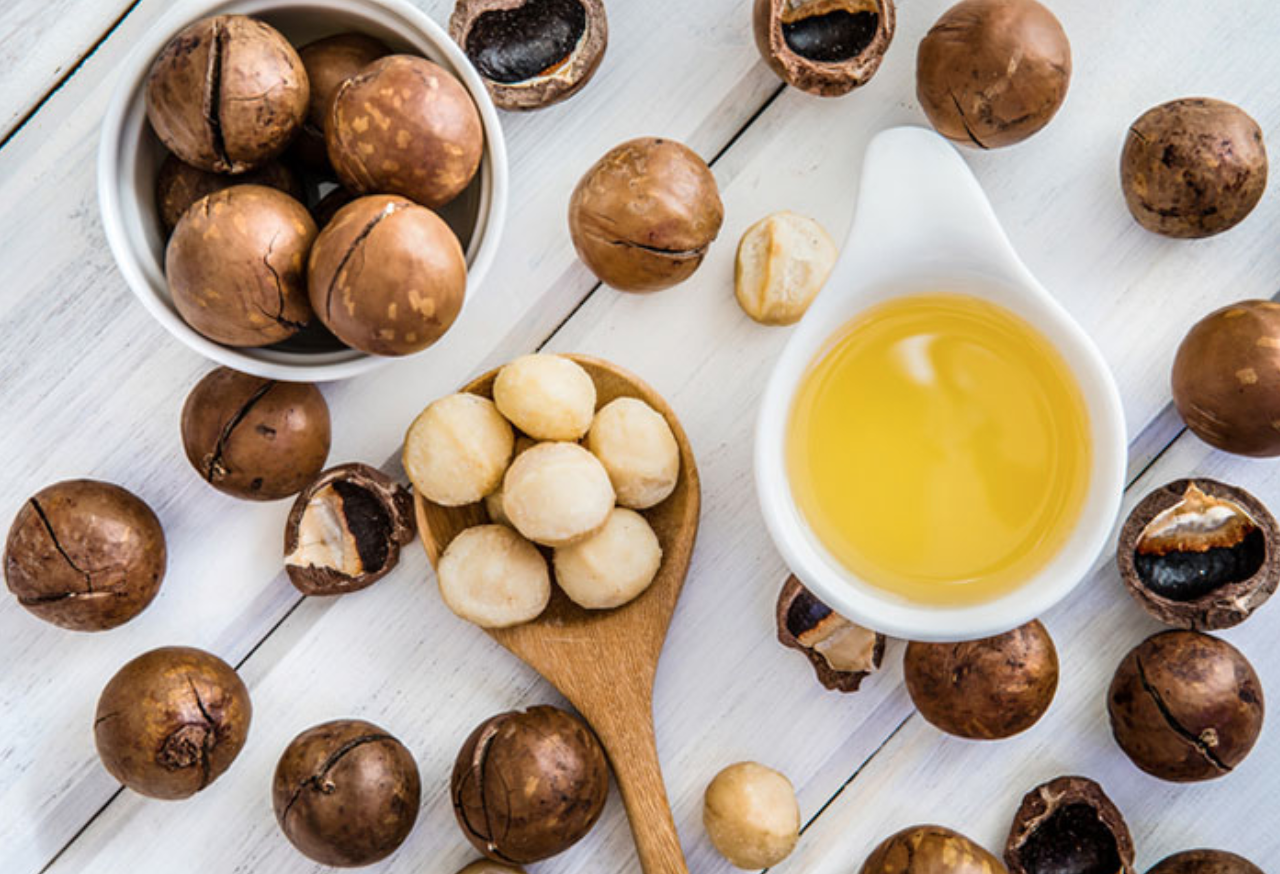 De-Frizzes and Hydrates Hair

No one wants to deal with dull, frizzy hair. Thanksfully, macadamia oil can help with this, too. Deeply nourishing, the oil fights and tames frizz, minimizing flyaways and detangling it all at once. Despite being widely recommended for curly hair, macadamia oil provides moisture which repairs, strengthens, and hydrates all hair types.


Adds Shine

Aside from softening the hair, macadamia oil acts as an agent to enhance the hair's natural shine. It is a great ingredient for regulating the scalp's excessive oil production as the vitamin E found within it helps balance, while also adding luster.