Whether we were actually at work or not, we all dressed like we were ready to lead an important HR meeting in the 2010s. Business-casual style ruled the earlier parts of the decade. We confidently rocked modest bodycon dresses, statement necklaces, and peep-toe pumps, often punctuated by a sleek blazer or a professional crossbody bag (remember the craze for neon Cambridge Satchels?). In my old college photos, it's impossible to tell if I'm heading to class or to the club.

Like all fashion trends, the corporate-chic look of the 2010s eventually fizzled out—but more than a decade later, we seem to be slowly creeping back towards business-casual style. While many workplaces are scaling back their return-to-office plans in light of Omicron, the runways have said goodbye to the comfort dressing trend of 2020, and hello to more polished wares for 2022. But the new takes on business-y fashion isn't as prim and proper as it was in the 2010s. It's decidedly sexier. Take Versace's spring suiting, which comes with side cutouts and gold safety pins; Miu Miu's skirt suits are also cut extra-short, and Fendi is putting forward suit-style vests, too (worn sans top underneath, obviously).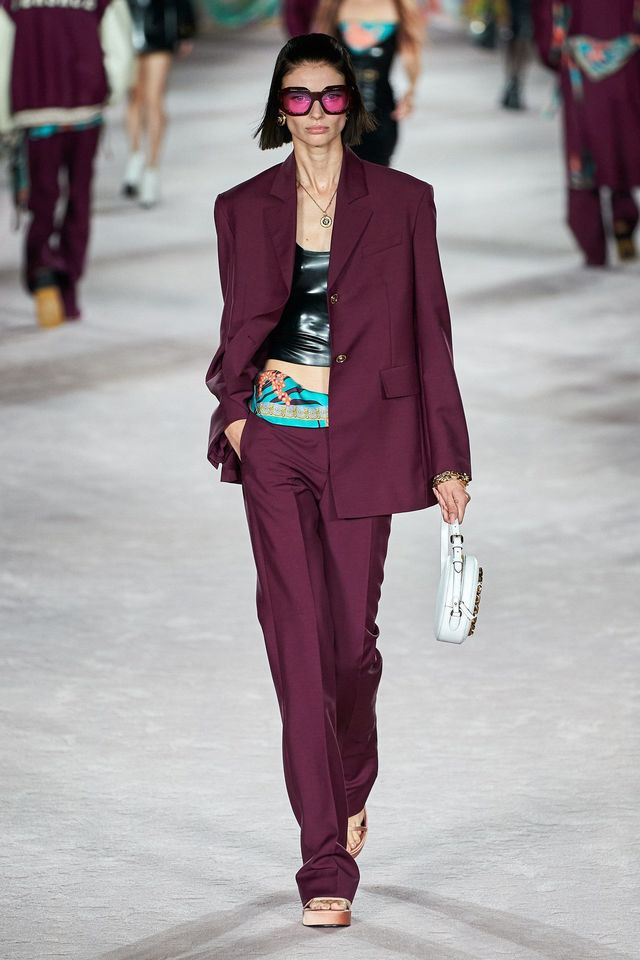 Celebrities have slowly begun to adapt the new business-causal look as well. Kendall Jenner and Dua Lipa have both stepped out in itty-bitty suit vests. Rihanna has sported a big, slouchy blazer with heels. The question is: Should you rock business-casual again, too? Is it possible for the look to feel fresh again in 2022? Vogue asked a few expert stylists to weigh in on how to style the look this year, and it turns out, the answer is yes—but with the right approach.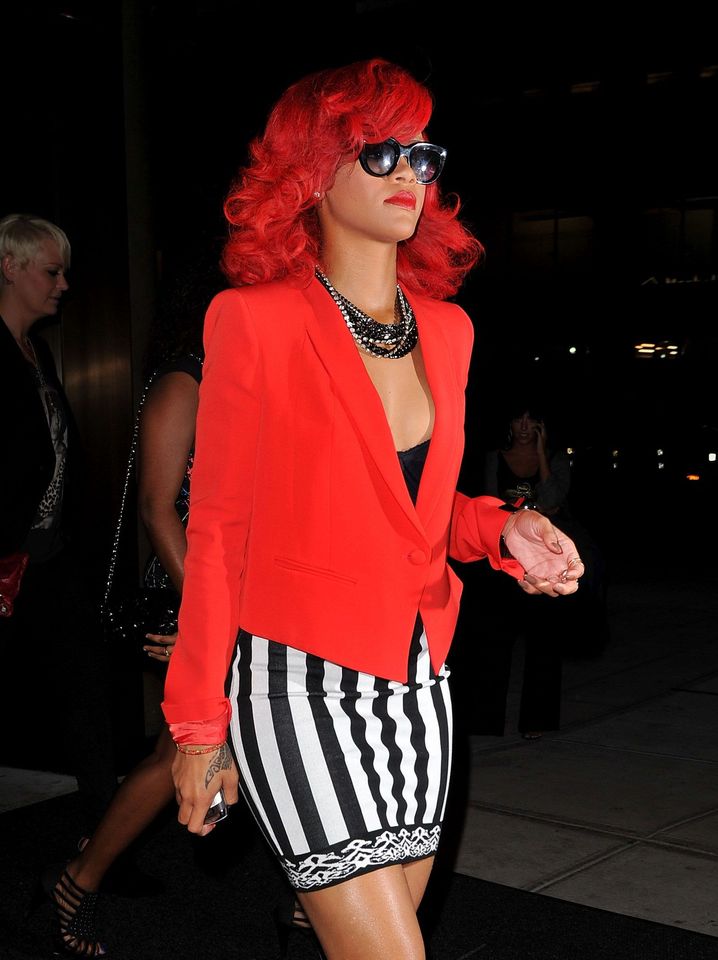 Below, five ways to consider revamping business-casual style.

1. It's all about the modern fit. Instead of bodycon dresses and sharp blazers, opt for relaxed tailoring. "You want a business-casual outfit to look oversized and menswear-inspired," says personal stylist Allison Bornstein, who has styled stars like Katie Holmes. "It's all about exaggerating the proportions a bit: Choosing a loafer that is slightly chunkier, or a blazer that is a little longer or boxier. The same goes with the classic button-down shirt."

2. The shoe choice is important. It's no longer about the sky-high, peep-toe pumps of the 2010s. "A business-casual shoe now would be a chunky loafer or a sleek kitten heel," says Bornstein. "I like that the peep-toe shoe of the early 2010s had just a little hint of skin, so maybe it is about going for a slingback and showing off the heel instead of a toe." A sleek, flat mule is also a good option.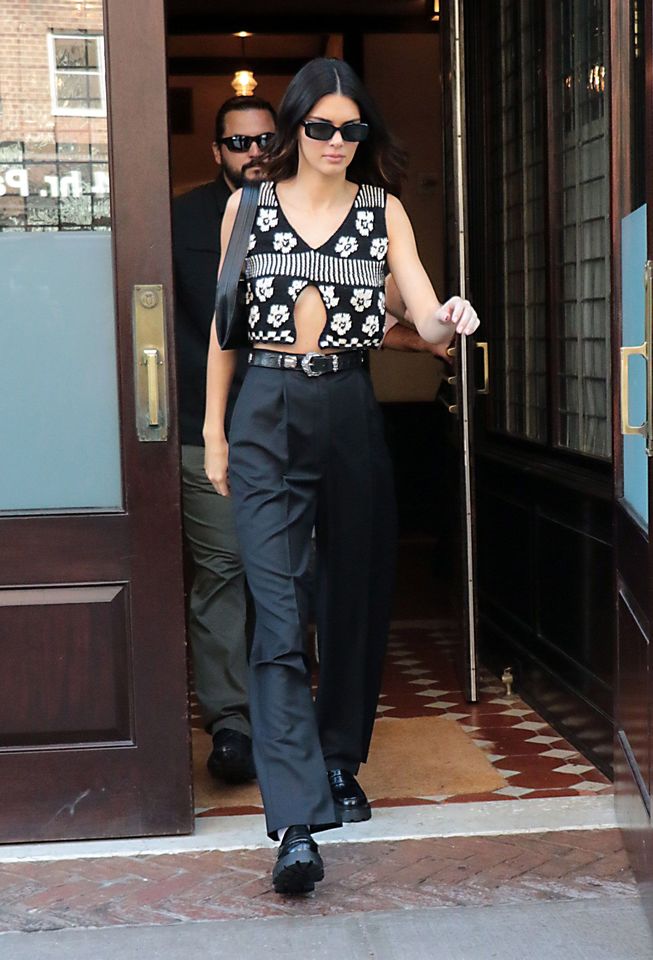 3. When in doubt, choose minimalism. As in, don't just slip back into your old 2010 threads. "I suggest a bit of a wardrobe detox," says fashion editor Jorden Bickham, who frequently styles shoots for Vogue, of approaching a more modern business-casual look. "Strip it back a little: clean, streamlined trousers. Maybe a vest. Monochromatic separates. Don't forget a blouse with a strong collar and a strong bag, to pull the look together. Think Bette Porter from the original L Word—ultimate 2000s power dressing for 2022."

4. Yes, you can wear a statement necklace—but a new kind! "Maybe now it is less about the big single statement necklaces, and making a statement by mixing multiple necklaces," says Bornstein of accessories. "I love the idea of having multiple chains and charms of different lengths and sizes, or doing more of a throwback and going for a long chain with a statement pendant (sort of like an Elsa Peretti vibe)."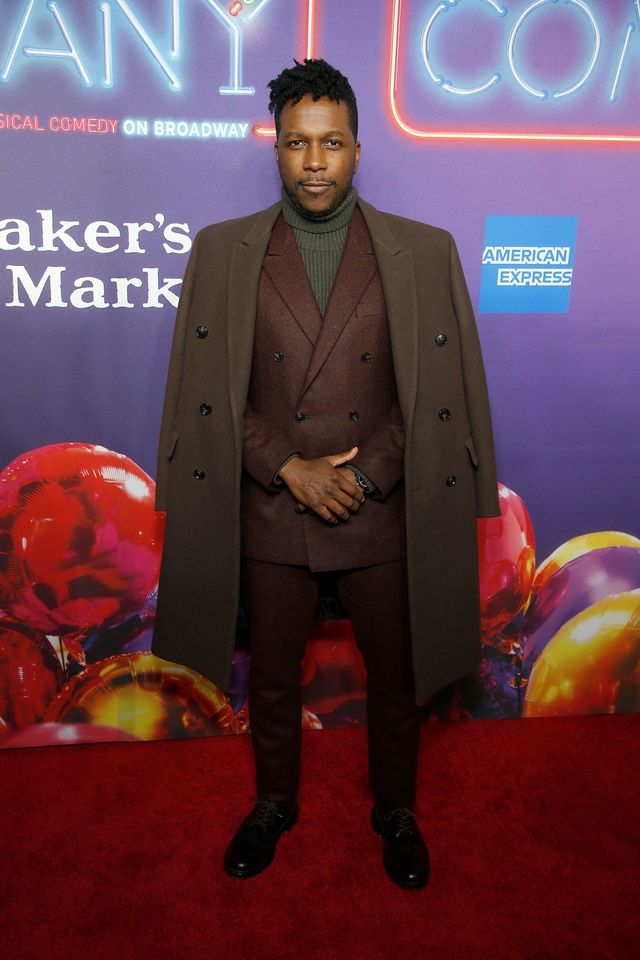 5. For men, it's all about the subtle details. Hollywood stylist Avo Yermagyan, who dresses Nick Jonas and Leslie Odom Jr., says successful business-casual style comes down to three simple style swaps. "Replace the black, dark blue, and gray suits in your closet with brown, powder blue and tan hued suits," he says. "Also, opt for light sweater underpinnings with a pop of color, or an intricate print instead of a button down—they will add a bit of fun and a more relaxed feel to an otherwise simple and conservative suit." Lastly, for footwear, he suggests, "switch out the polite choice of loafer or dress shoe with a more daring choice of sneaker."